Charity Focus | Save the Children
13th December 2019
Club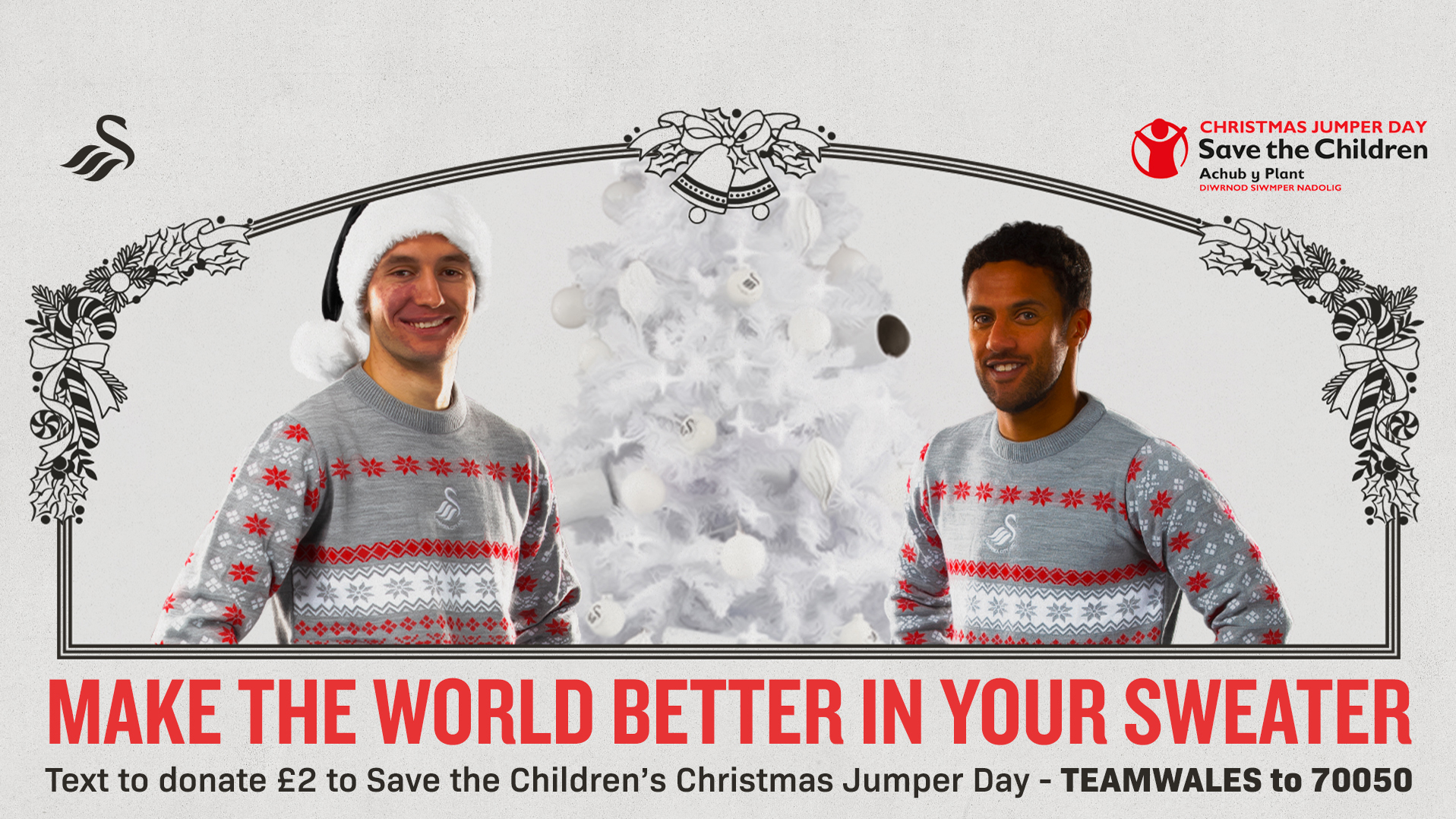 Save the Children is Swansea City's featured charity for Saturday's fixture against Middlesbrough, with a bucket collection taking place around the Liberty.
Save the Children's Christmas Jumper Day sees millions of people taking part every year to help raise money for vulnerable children around the world. The money raised also supports programme work on the ground in the UK and in Wales in providing children with the best start in life during their crucial early years.
In Wales there are currently over 200,000 children growing up in poverty; that's nearly one in three children.
Poverty affects all areas of a child's life. For many families living on a low income it's a daily struggle to pay the bills, or put food on the table, making it much harder to support their children's development at home.
They simply can't afford the things all young children need - books and toys, the space to play and eve­n a hot meal or a bed.
Save the Children supports children and their families in Wales, at home, in school and in their community.
For more information on ways you can support Save the Children please contact l.potter@savethechildren.org.uk