Class act Morgan Gibbs-White makes big impression on former Swan Des Lyttle
16th September 2020
First team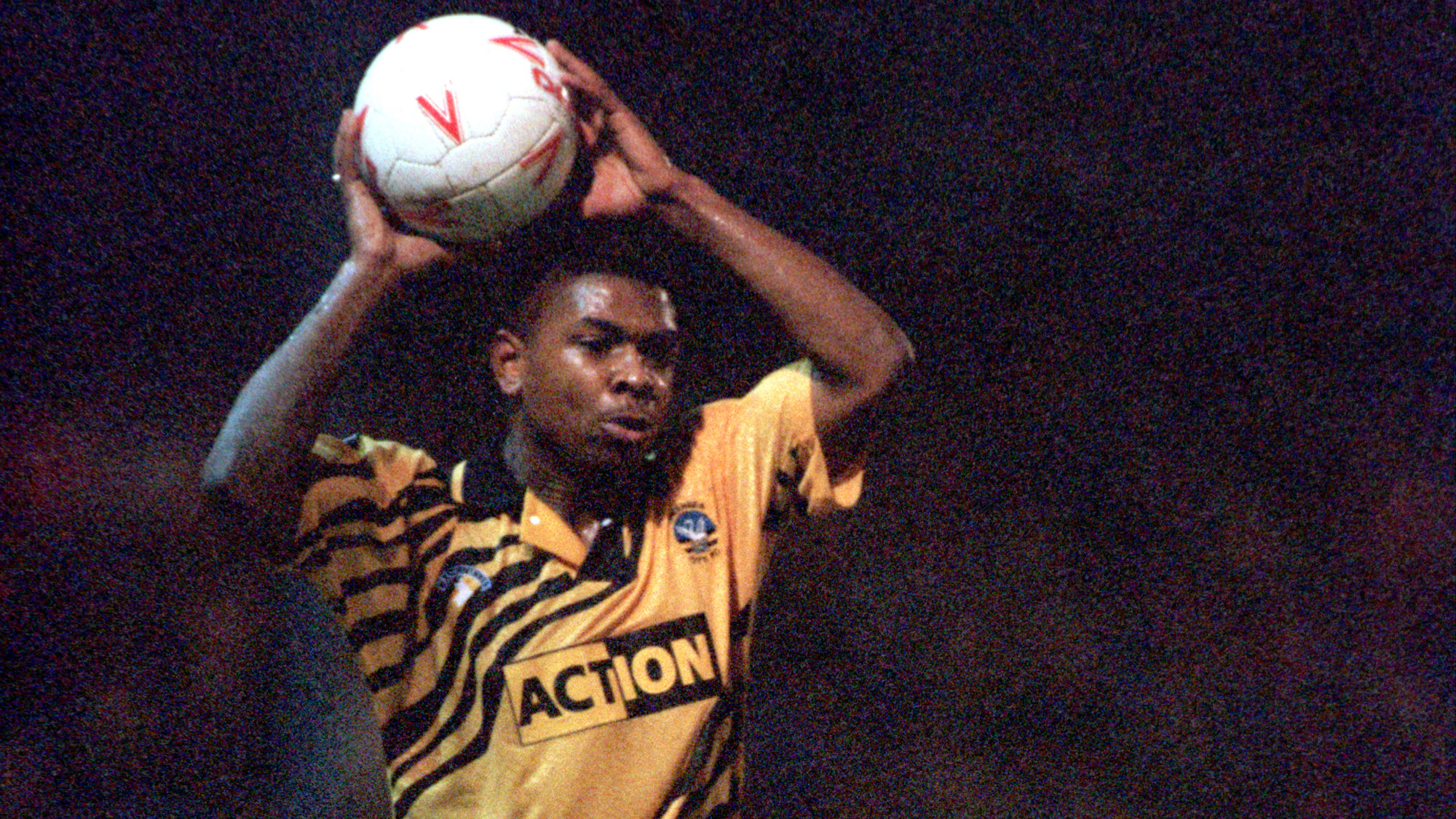 There is no way Des Lyttle could have known it while he was plying his trade for Swansea City, but the former defender would go on to play a part in the development of a young talent now looking to make an impact at his old club.
The former defender, who made 53 appearances for the Swans during the 1992-93 season, now works as the director of the football academy at Thomas Telford School in Shropshire, where over 60 players have progressed before going on to enjoy careers in the professional game
Among the players to have made that step is a certain Morgan Gibbs-White.
Lyttle is well aware of the exciting qualities his former pupil can bring to the table for Swansea City this season, having witnessed his natural talent first-hand on the school playground just a few short years ago.
Lyttle's role involves nurturing promising young players, including those that are part of professional club academies, as well as those missing out on scholarships.
The most notable player to cross his path was Gibbs-White, who at the time was working his way through the academy ranks at Wolves.
The attacking midfielder spent a couple of years under Lyttle's guidance at Thomas Telford and, within a few months of moving on, he made his senior debut as a 16-year-old in Wolves' FA Cup victory over Stoke in January 2017.
Fast forward another nine months and - along with the likes of Rhian Brewster, Jadon Sancho, Phil Foden, Conor Gallagher and Marc Guehi - Gibbs-White was part of Steve Cooper's England Under-17s' side securing World Cup glory.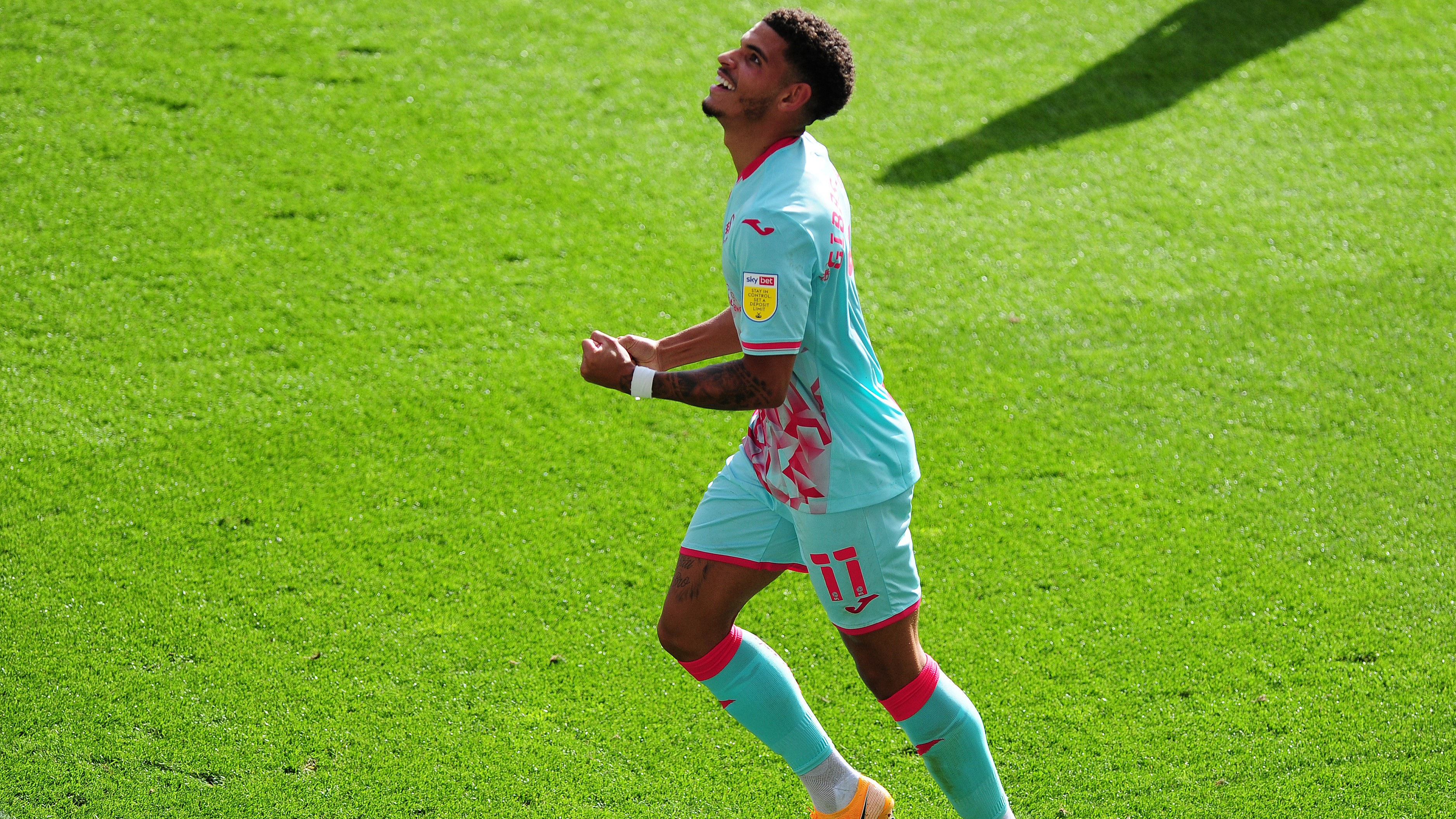 Still just 20 years of age, the youngster brought plenty of experience to South Wales when he joined the Swans on a season-long loan last month, having also racked up over 30 Premier League appearances for Wolves as well as representing Nuno Espirito Santo's side in the Europa League.
He has hit the ground running in SA1 with positive displays in his two appearances so far, and got off the mark by netting the winner in Saturday's 1-0 win over Preston.
Although Lyttle, 48, admits that Gibbs-White's flourishing ability was clear to see, he has been impressed by the strides he has made in such a short space of time.
Nevertheless, one former Swansea youngster is backing another to excel in SA1.
"We could always see Morgan had great talent," said Lyttle.
"He's a footballer who can pick a pass and score a goal and, in and out of possession, he works really hard.
"At school, Morgan was always the player who got on the ball and made things happen.
"I think he can do that in the Championship, and hopefully he'll be a good acquisition and a key player for Swansea.
"When he left us, you'd never have known that in just under a year, he'd be playing minutes in the Premier League.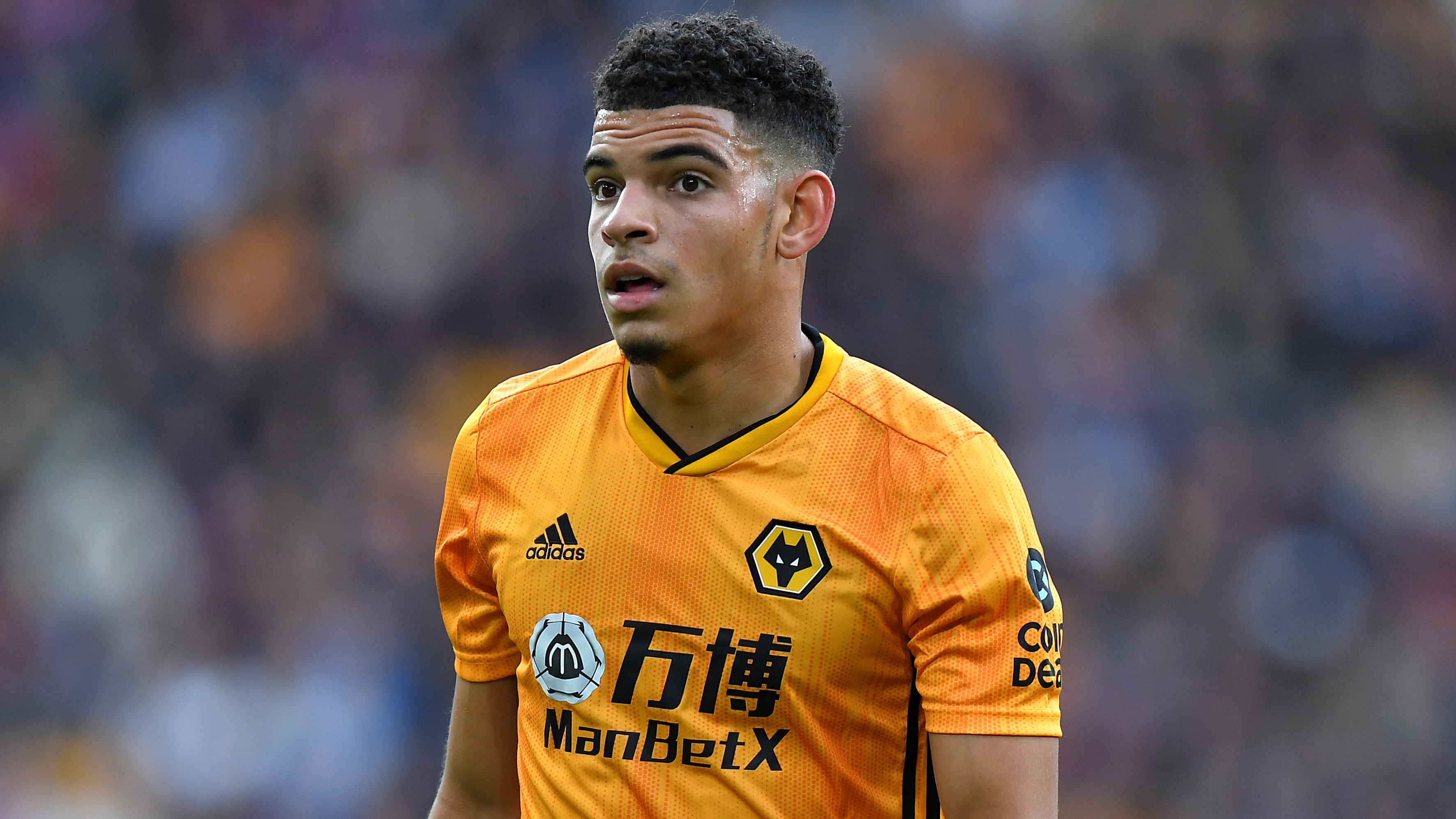 "He's already travelled the world, experienced different styles of football and played with some fantastic players.
"In Nuno, he has a manager at Wolves that likes him, which helps, but he must have been doing all the right things to impress.
"He's created a name for himself but playing football week in week out, this will really test him.
"My last words to all children leaving Thomas Telford at 16 is to make sure they play football.
"It's brilliant that Morgan is in and around the first team at Wolves, but this season will be a telling one for him.
"It's an opportunity for him to step up. He's gone to a fantastic club in Swansea, who play the right way, and Steve will be able to guide him along the right track.
"If his attitude is right and he has that willingness, I think he could have a fantastic season and it will open the door for him in his career."
Since taking the job in 2013, Lyttle has enjoyed great success with Thomas Telford in the English Schools' FA National Cup.
The FA Cup-style competition sees more than 600 schools from across the country compete over 10 rounds for the chance to play at a selected EFL stadium in the final.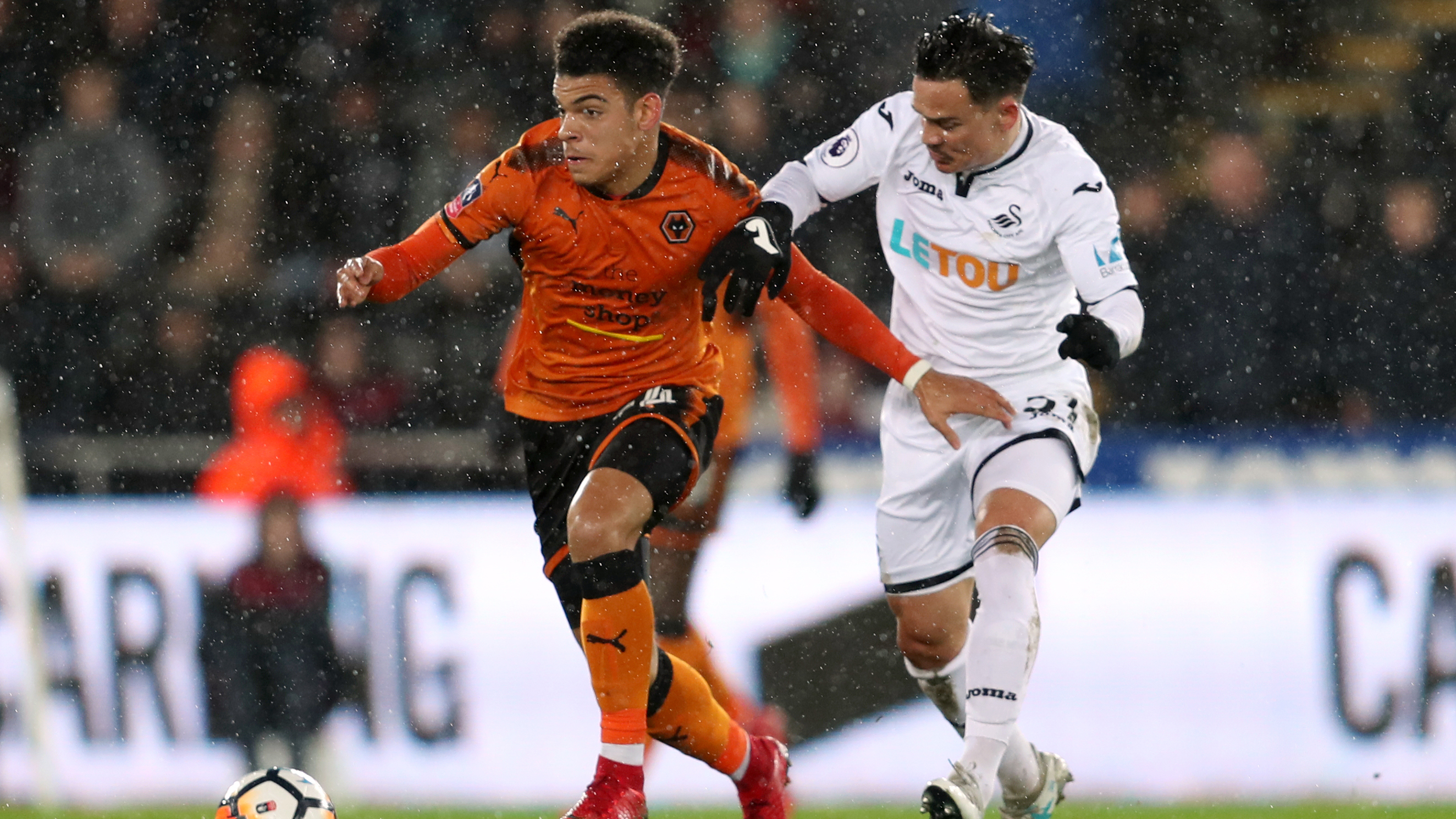 Gibbs-White himself experienced success in the competition, which Lyttle believes proved hugely instrumental in his development.
"We have a fantastic intake at Thomas Telford. We have around 40 academy players from Wolves, West Brom, Walsall, Shrewsbury and Port Vale," he explains.
"It's a given that if they come here, they must play for the school.
"The English Schools' FA National Cup is the main competition we enter and strive for.
"You must usually come through 10 rounds to get to the final and travel all around the country, so there is a real FA Cup feeling about it.
"Last year, the final was played at The Hawthorns. We've also played at Reading, Stoke and Derby. It's a day that these kids never forget.
"There are normally a few thousand people there watching and it's a fantastic occasion.
"Morgan has spoken highly about his National Cup experiences with us.
"When these academy players play on a Saturday, there isn't too much on the games. But playing for your school in a national cup is a big thing.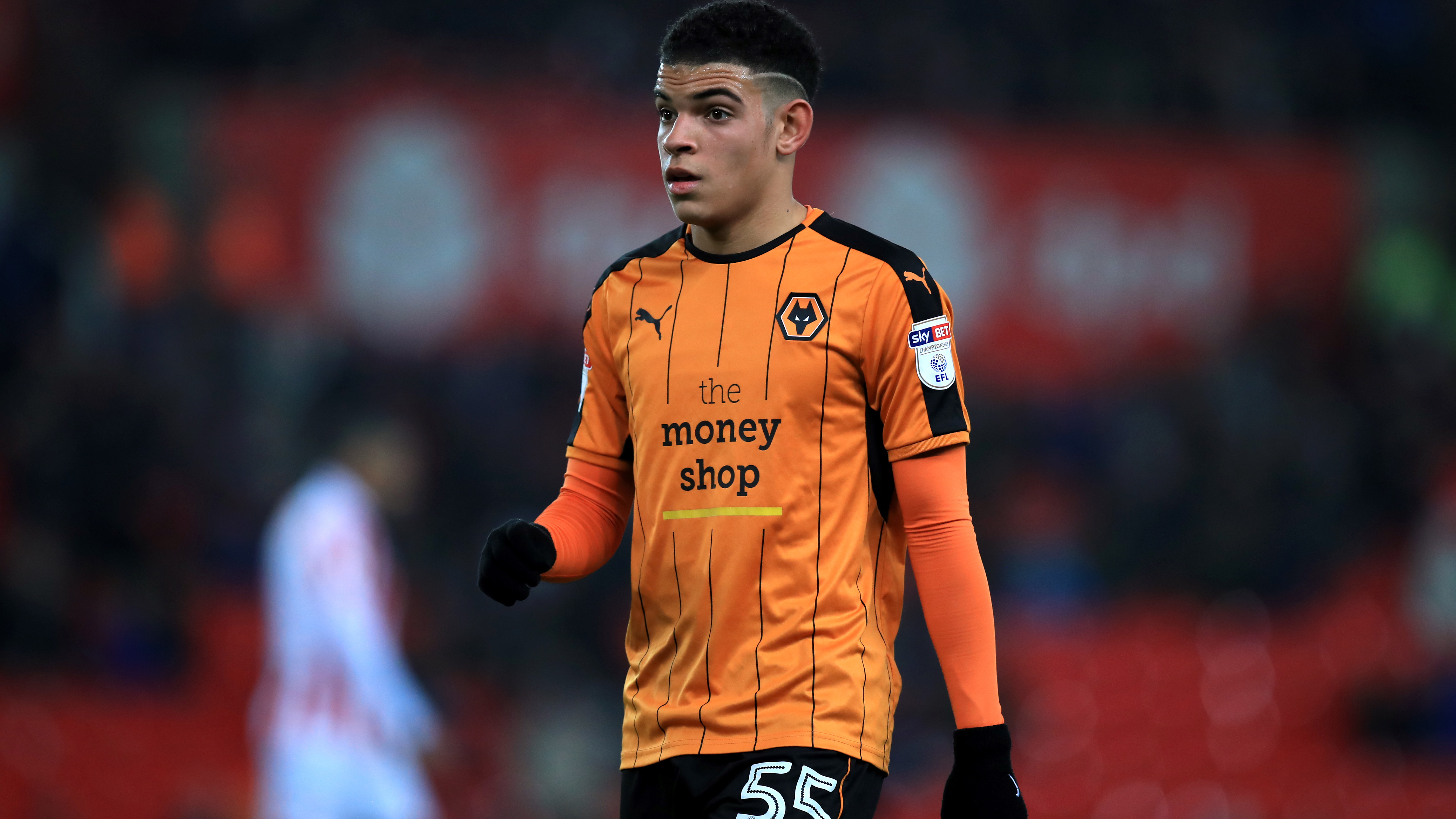 "Morgan was in a fantastic group at the time; his age group won the double and he was also part of my under-18 side that won a competition at Cambridge."
Like Gibbs-White, Lyttle was just 20 years old when he made the move to South Wales to join Swansea.
The defender began his professional career at Leicester City, before joining non-league Worcester City on a free transfer after failing to make a first-team appearance for the Foxes.
An impressive debut season with Worcester alerted several Football League clubs, with newly-promoted Second Division Swansea capturing his signature in July 1992 for a fee of £12,500.
"Worcester were a big club in non-league football and really thriving in those days. There were talks of clubs coming to watch lots of our players," says Lyttle.
"There was talk that a few clubs were interested, but Swansea put in an offer and I signed for them.
"Once a league club comes in for you, it's a no-brainer.
"It was a big move at that time going from non-league back into the Football League, but I still had that belief that I could make the grade and play professional football.
"I kept my desire and tried to do things the right way and live like a professional; I think I got my rewards by doing things right."
After making his debut in the 1-0 defeat by Burnley on the opening day of the 1992-93 season, Lyttle made the right-back spot his own under Frank Burrows.
He appeared 53 times in all competitions as the Swans finished fifth on their return to the third tier, before suffering play-off semi-final heartbreak at the hands of West Bromwich Albion.
Despite the disappointing conclusion, Lyttle looks back on the campaign with fond memories.
"Frank put his trust in me, and I played pretty much every game that season," he says.
"We had a good bunch of lads who gelled really well. Training was always at a good intensity and we had great camaraderie in the dressing room.
"We were all pulling in the same direction on and off the pitch. Everyone was in it together and I think that's why we were so successful.
"To sample the play-offs in my first full season as a pro was brilliant. The atmosphere for both legs was fantastic.
"As you can imagine, everybody was sad and disappointed to lose. I went home to Wolverhampton after the second leg, but I think the bus would have been very quiet.
"Everyone was very proud of what we'd achieved, though.
"West Brom were a big club at the time and probably with a much bigger budget than ours, so for us to just miss out was a great achievement."
Once again, Lyttle's displays drew attention from elsewhere and he eventually joined Nottingham Forest – recently relegated from the top tier – for £375,000 ahead of the 1993-94 campaign.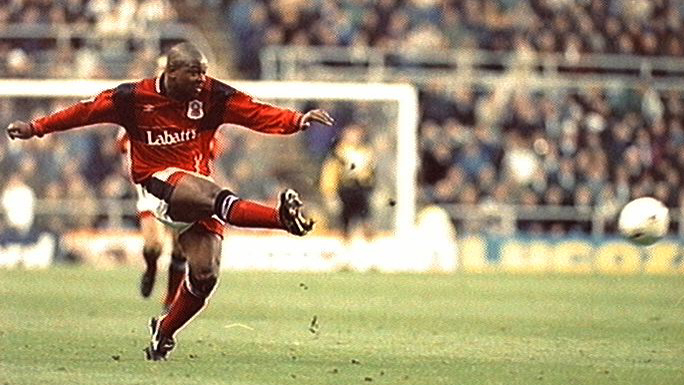 "I came back to pre-season with Swansea and there was talk that a few clubs were interested in me," he recalls.
"A few days after running down the Mumbles and the sand dunes, Frank told me he wanted to see me in his office back at The Vetch.
"I thought it was to discuss a new deal because I was out of contract the following year.
"But he told me the club had accepted an offer from Nottingham Forest and that they wanted to see me the following day.
"My head was spinning because just a year earlier, I was still playing non-league football and I had played one season in the Football League. Then just a couple of days later, I was sitting next to Stuart Pearce, who was England captain at the time, going on Forest's pre-season tour.
"I couldn't believe how things had changed for me over the course of that year."
Lyttle went on to spend six seasons with Forest – helping them gain promotion to the Premier League on two occasions, as well as reaching the UEFA Cup quarter-finals in 1996 before losing to eventual winners Bayern Munich.
He also played for Watford and West Brom in the top flight before finishing his career with spells at Northampton, Forest Green, Worcester and Tamworth.
The former defender also had brief stints in charge of the latter and Hucknall Town, as well as serving as first-team coach at York City under Gary Mills before embarking on his current role with Thomas Telford.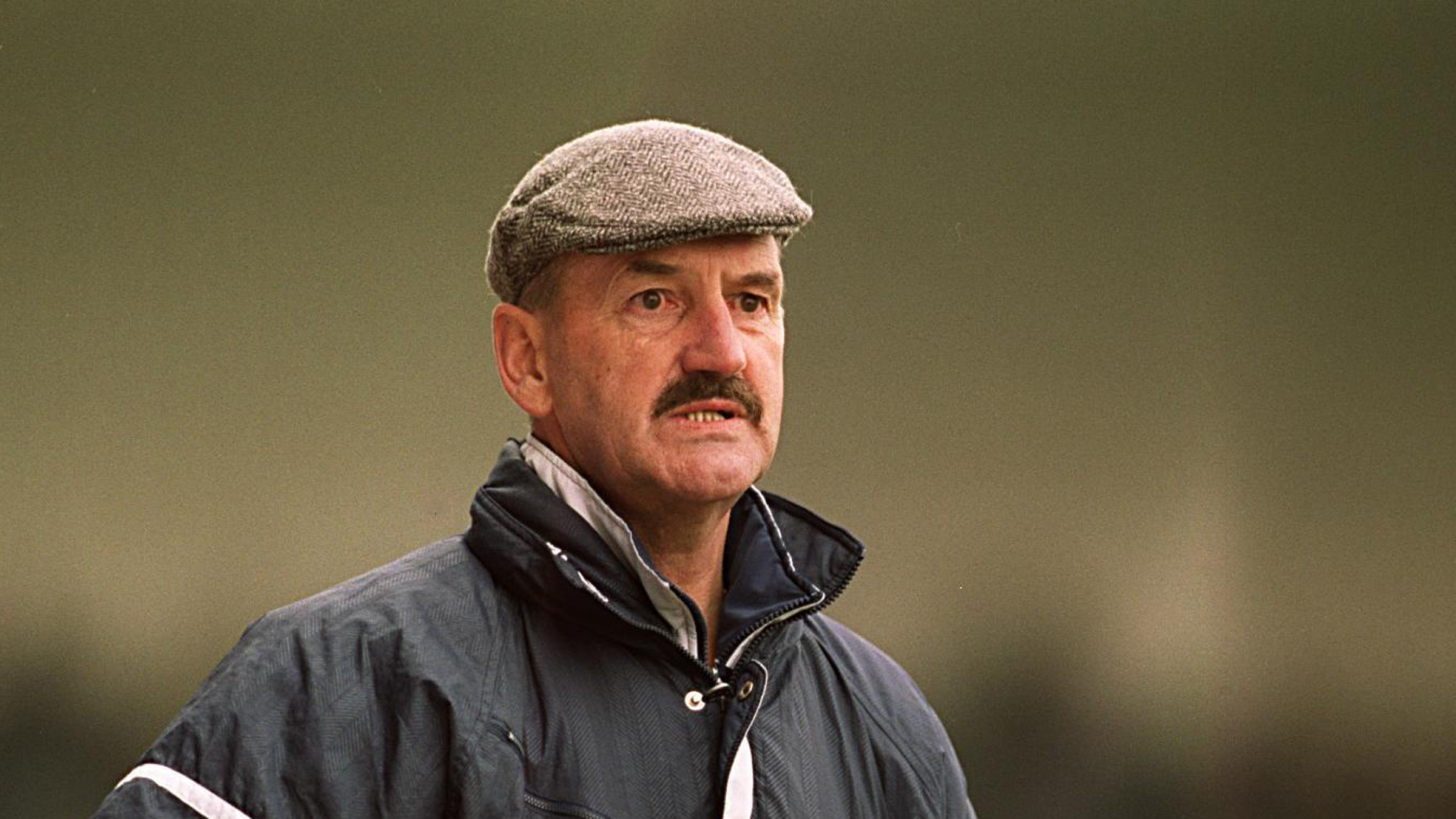 Yet, even with those ties to a number of clubs, Lyttle maintains a soft spot for the Swans.
Like most in these parts, he was glued to the TV on the final day of last season as the Swans snatched sixth place in the Championship following their dramatic win at Reading.
However, he admits he experienced mixed emotions when the final whistle blew given the drama saw another of his former clubs miss out.
"That evening, I had three of my former clubs playing in West Brom, Forest and Swansea," he laughs.
"I'd just finished playing golf and was sat in the bar flicking through the matches.
"People ask me what the first results I look for on a Saturday are, and it's virtually all of my former clubs.
"I always want Swansea to do well. The goal difference swung in their favour and I was really pleased for them but, at the same time, disappointed that they knocked Forest out of the play-offs!"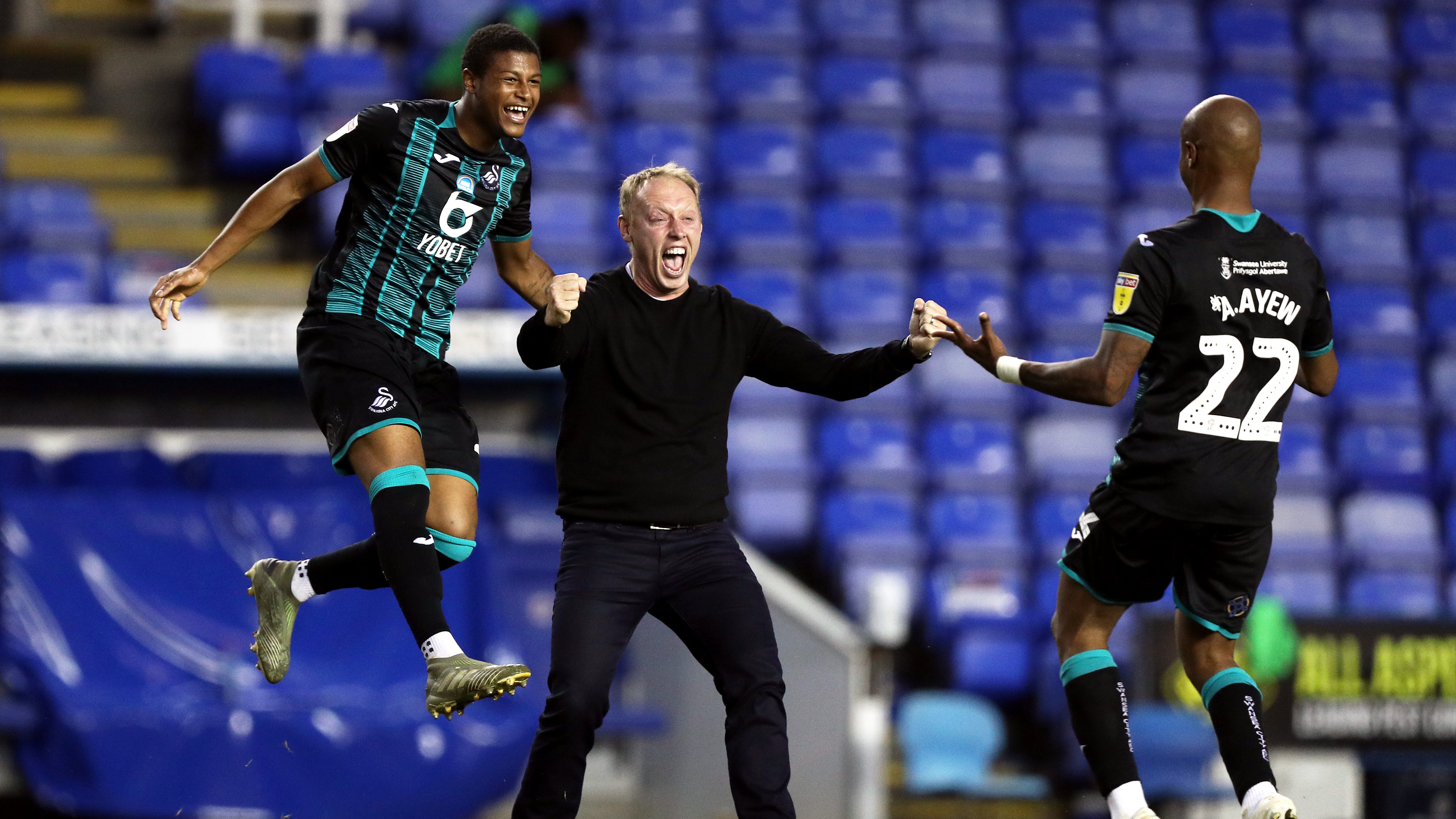 The Swans narrowly missed out on the play-off final after their 3-2 aggregate defeat by Brentford.
But having watched them go agonisingly close last term, Lyttle is hopeful that a return to the Premier League is not too far away for his former club.
"Last season was another great one for Swansea," he said.
"They've bounced back from the disappointment of relegation from the Premier League a couple of years ago.
"They play great football, which is one thing I always associate with them. They have changed their manager a few times over the years, but they've generally seemed to keep the style and identity.
"Hopefully, they can kick on from reaching the play-offs last season and maintain that winning mentality and desire to get back to the Premier League."