Morgan Gibbs-White | Family comes first, I wouldn't be where I am without them
2nd October 2020
First team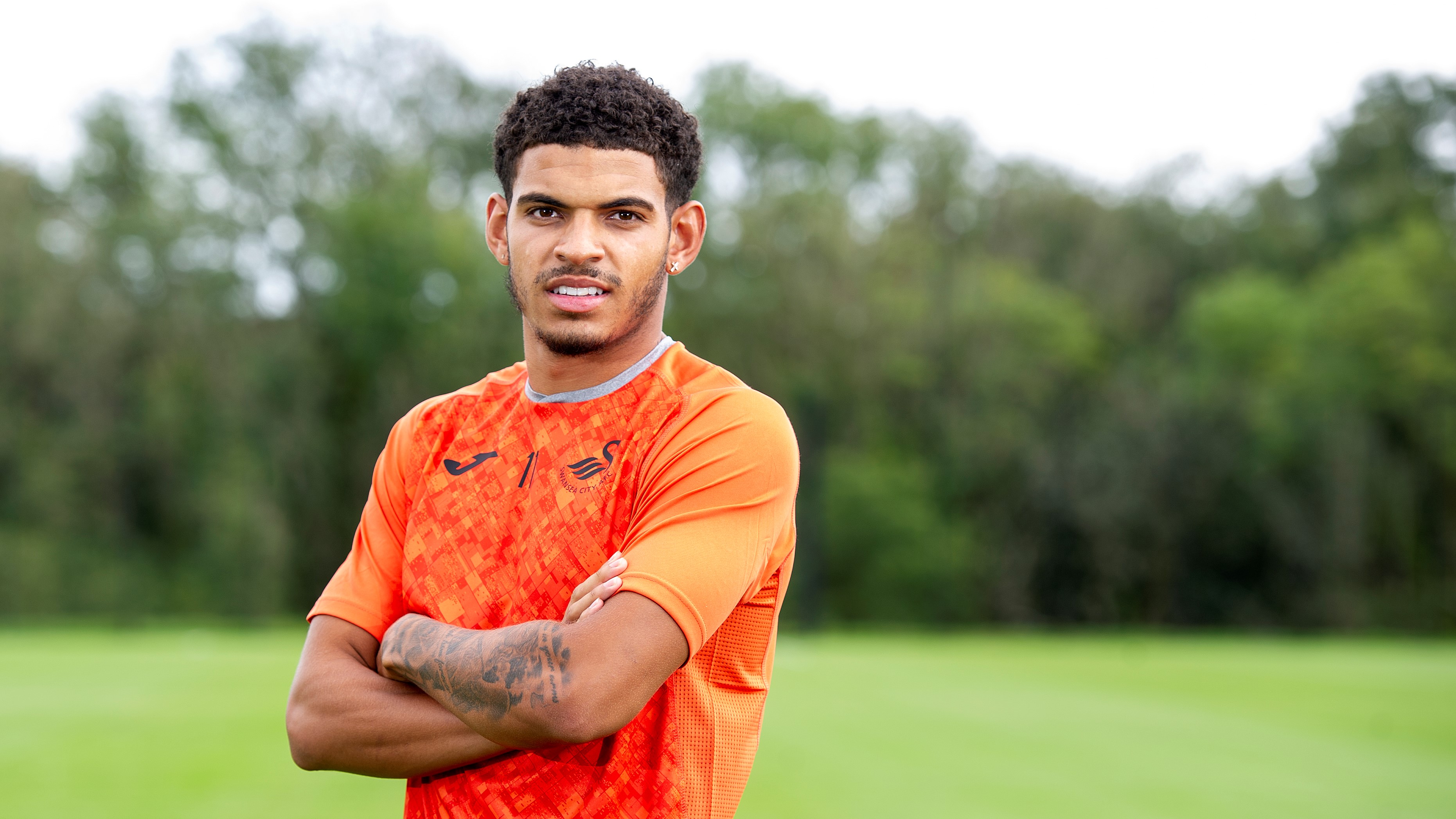 When Morgan Gibbs-White arrived at Swansea City's training base to complete his loan signing, there was something immediately noticeable about those accompanying him.
In the minds of most of us, we imagine players signing for clubs in the sort of fashion we see on Sky Sports News on deadline day.
The image is of the player arriving either alone or accompanied by an agent in a smart car to dot I's and cross t's on their move. A little while later and it's on the yellow ticker bar for the world to see.
In many ways it is a misleading image, there is plenty that goes on beyond the superficial image of the player arriving on new turf.
Even so, there was no denying it was refreshing to see 20-year-old Gibbs-White arrive with his family alongside him.
Father Kirk, mum Leanne, sisters Madison and Jaiden, and girlfriend Britney all accompanied the Wolves playmaker on the day of his big move.
It felt more reminiscent of the family moving one of their children into university and, as they posed for pictures with Morgan and his new jersey, it was tangible just what a close-knit group they are.
"We are all really close, we've all lived together right up until I moved to come here," says Gibbs-White.
"Wherever I go my dad always comes with me, as does my mother. I would not have wanted to spend such a special day with anyone other than my girlfriend and family.
"They are the ones who see me when things have not gone so well, I might be upset or angry, or I might be happy after a good game. They have to deal with all that, how my moods can change.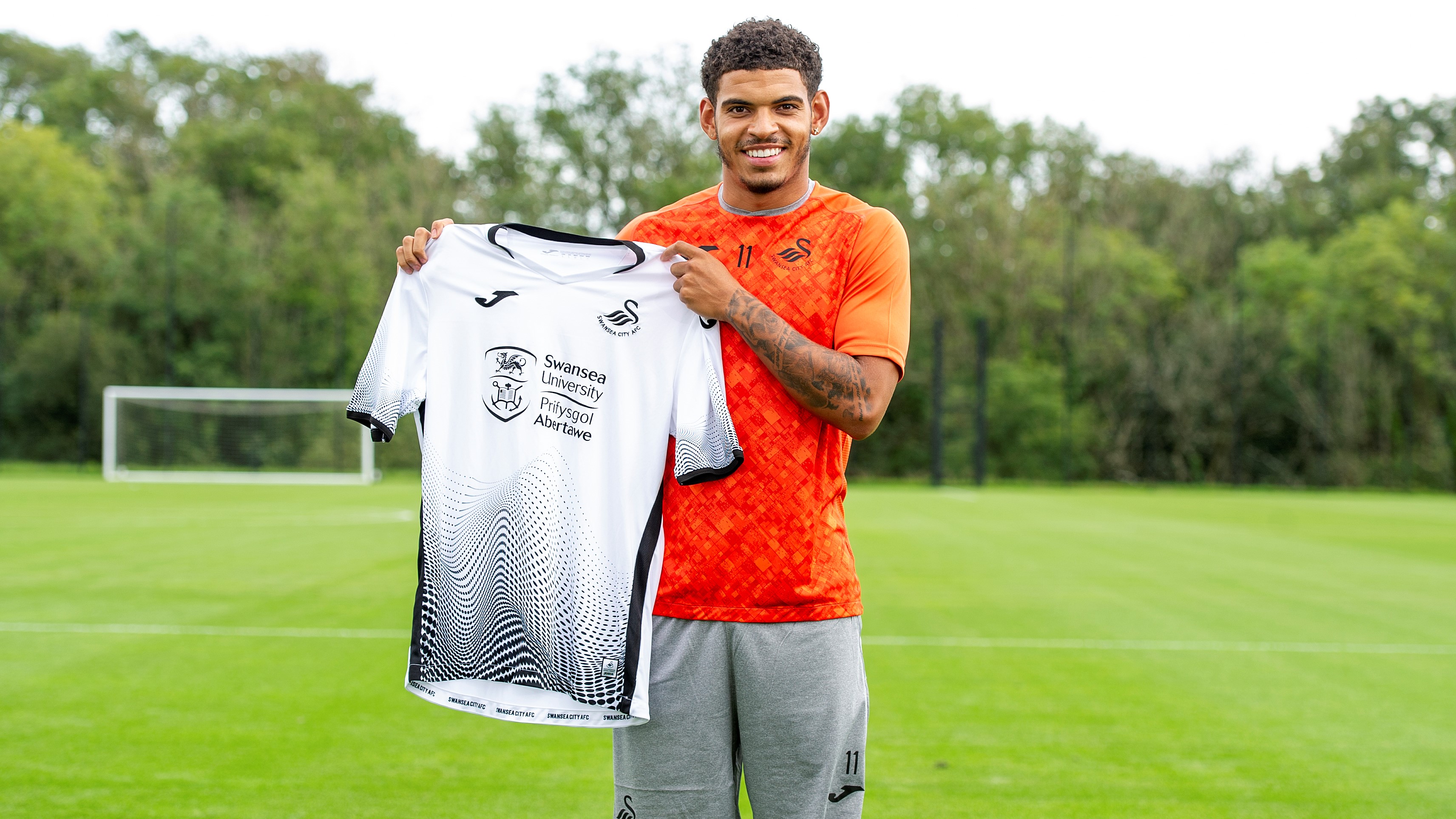 "They've always been there. I am sure my father has spent thousands of pounds on petrol over the years, but it has been worth it. He says he does not regret a moment of it, and I would not be in this situation at all without him."
For Gibbs-White this is his first time living away from home, with the family's Staffordshire home being close enough to Wolves to not require him to move out for commuting purposes.
Such changes are a big moment in the life of any young person, let alone a young footballer.
But, if performances on the pitch are anything to go by, Gibbs-White has taken to life in Swansea like a duck to water.
His league debut for the club saw him score the winner at Preston on the opening day of the Championship season, and he was named man of the match in the win at Wycombe, creative five clear chances in a display of bustling energy and no little skill and guile.
Off the field, he has settled into their new surroundings well, although the Under-17 World Cup winner admits his culinary skills are very much a work in progress.
And, to top off an eventful few weeks, the midfielder even had some surprise gifts to return home to after that goal at Preston.
"It's been a month since I made the move and I cannot fault the surroundings and how welcoming everyone has been," said Gibbs-White, who has also looked to hone his golf game on courses in Fairwood and Pennard – recommended by goalkeeper Freddie Woodman - after taking up the game a year ago.
"The weather had been beautiful up until now too! But I could not ask for more, it's a good place to be, it's a supportive environment.
"Off the field it's been good too, although I'm almost surprised I am still here given this is my first time away from home.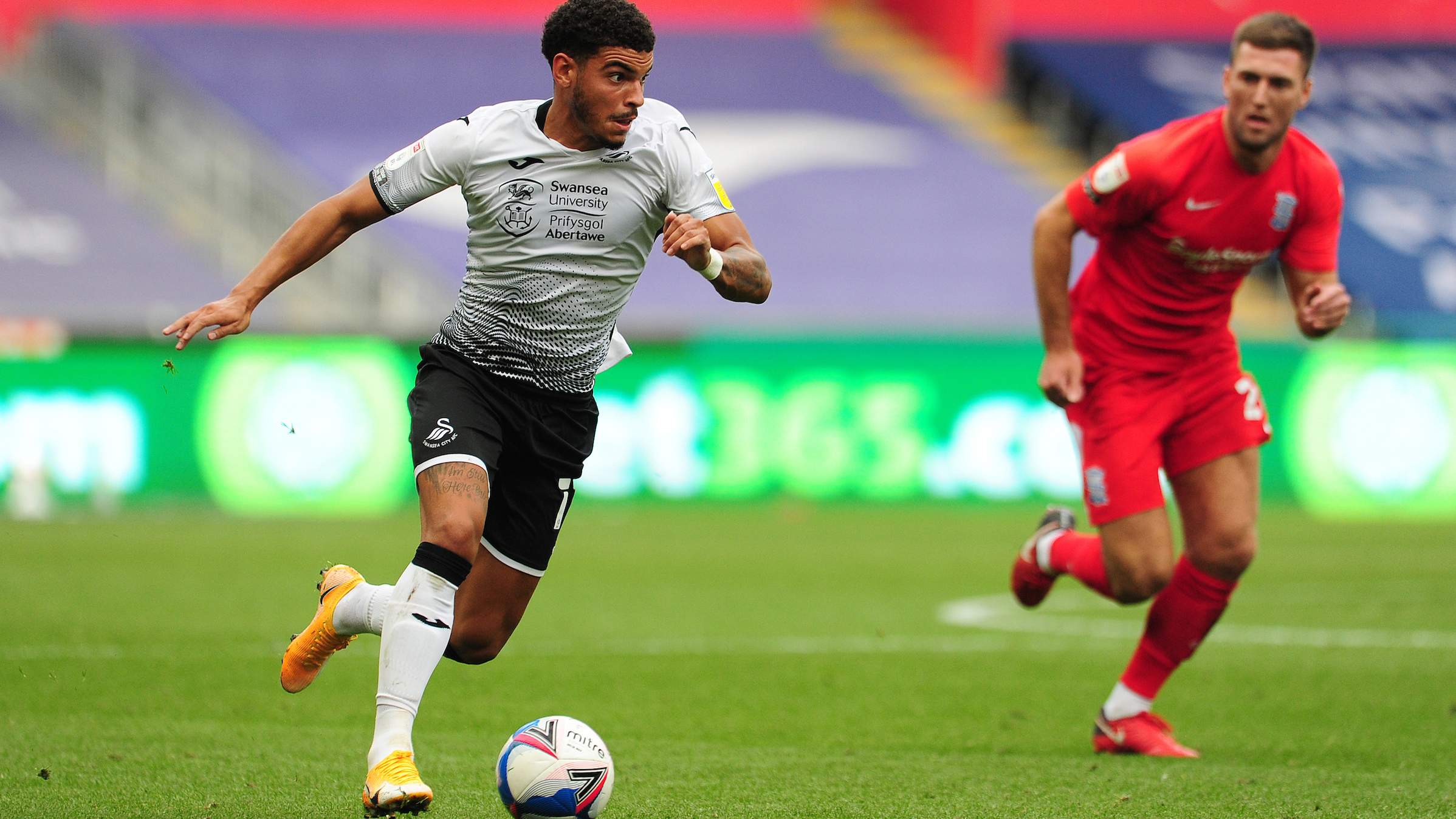 "My girlfriend is here with me and that has been great in terms of helping us settle in and supporting me. I'm trying to improve my cooking skills, I'll keep it simple for now with Spaghetti Bolognese!
"On the field, scoring at Preston was an amazing moment for me. I've been looking to get that first league goal for what feels like quite a while now. I'm happy it was for such an exciting, positive club where everyone is so supportive of me.
"Then when I got back my girlfriend had got me some flowers and chocolates for me mark it. It was a nice surprise, bless her, it just shows she's a good one.
"To be fair, it should be the other way around and I should be the one getting flowers. Maybe she was trying to tell me something!"
While cooking skills may not be in Gibbs-White's blood, there's no doubt that football talent runs in the family.
It can be easy to forget just how much he has achieved in his fledgling career. He is a World Cup winner, a Wolves debutant at the age of 16, a Championship winner and a young man with no shortage of Premier League or European experience.
All that and he is just out of his teens, and it comes as no surprise to learn that football was an obsession from a very young age.
Father Kirk was a prolific striker in the Staffordshire leagues, and the football bug bit his son hard from a very young age.
While not a trouble-maker by any stretch of the imagination, Gibbs-White's love of having a ball at his feet often left his teachers unimpressed.
"I always loved football. My dad was a very good player, he was a very quick striker," says Gibbs-White. 
"He was a good finisher, but I think some people can be led astray and he made sure I wasn't when I started playing.
"I am sure he would have been good enough to be a professional but he made sure I learned from his own experiences.
"I felt like he could have made it with the right people around him, and I think that's why he has always been there for me to make sure  I am doing the right things and make sure I got as far as I could.
"Like I say, if it wasn't for him, I would not be sat here now.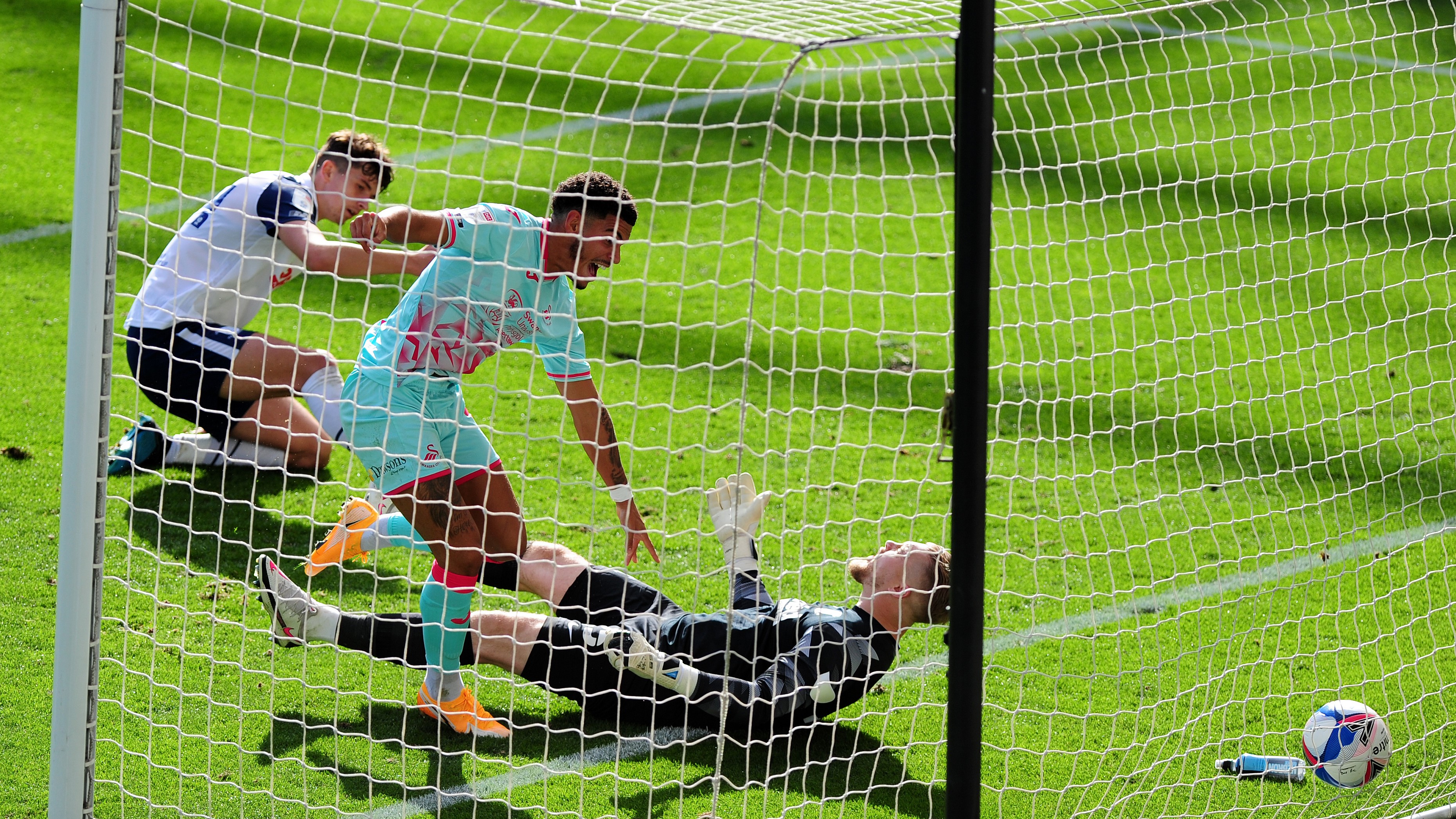 "To be fair, I was pretty good at most sports, but it was always football for me. Since I could walk, from the age of one-and-a-half, I was booting the ball around the place.
"I loved players like Ronaldinho, David Beckham was he was at United as I supported them growing up. Paul Scholes, Ruud van Nistelrooy, but I would still say my biggest inspiration has been my dad.
"I used to take a football to school every day, and I used to get detention because I couldn't leave the ball alone. I'd just be kicking it up the corridors to my lessons and into the classrooms.
"The teachers used to tell me I had to get my head down and study and get my grades, but I would always tell them I wanted to be a football player. It was always Plan A.
"I've been back to the school since, just after I had got into the first team at Wolves.
"I went back with my sister when she had her GCSE results, and I told one of the teachers how my kicking the ball around the corridors had paid off. She just shook her head!"
From there, Gibbs-White would attend Thomas Telford school, where he would experience success under the guidance of former Swansea and Nottingham Forest defender Des Lyttle, a period you can read more about HERE.
All that came after Wolves had spotted Gibbs-White's talent at the age of just eight and, he recalls with a chuckle, how his family played a key role in that moment, too.
"I was playing in a tournament in Penkridge, near our home. I didn't know anything about any scouts being there and it was just a normal Sunday game for me," he says.
"I think I scored four or five goals, but the scouts were originally watching another game, but my mother and father were cheering me on so much that it attracted one of the scouts to see what was happening.
"He only saw the last five or 10 minutes, but he went up to my parents after the game and said; 'please get this kid down to us whenever you can'. His name was Bob Bennett and he has retired now. As I say again, without my parents I would not be where I am today!
"I went and had a trial – wearing my blue Manchester United shirt with Ronaldo on the back – and I got signed on the back of that and got down to work from there.
"The academy was great, Gary Prosser was my academy manager for eight years and was really supportive. He gave me so much confidence, I cannot fault how he was with me in my development.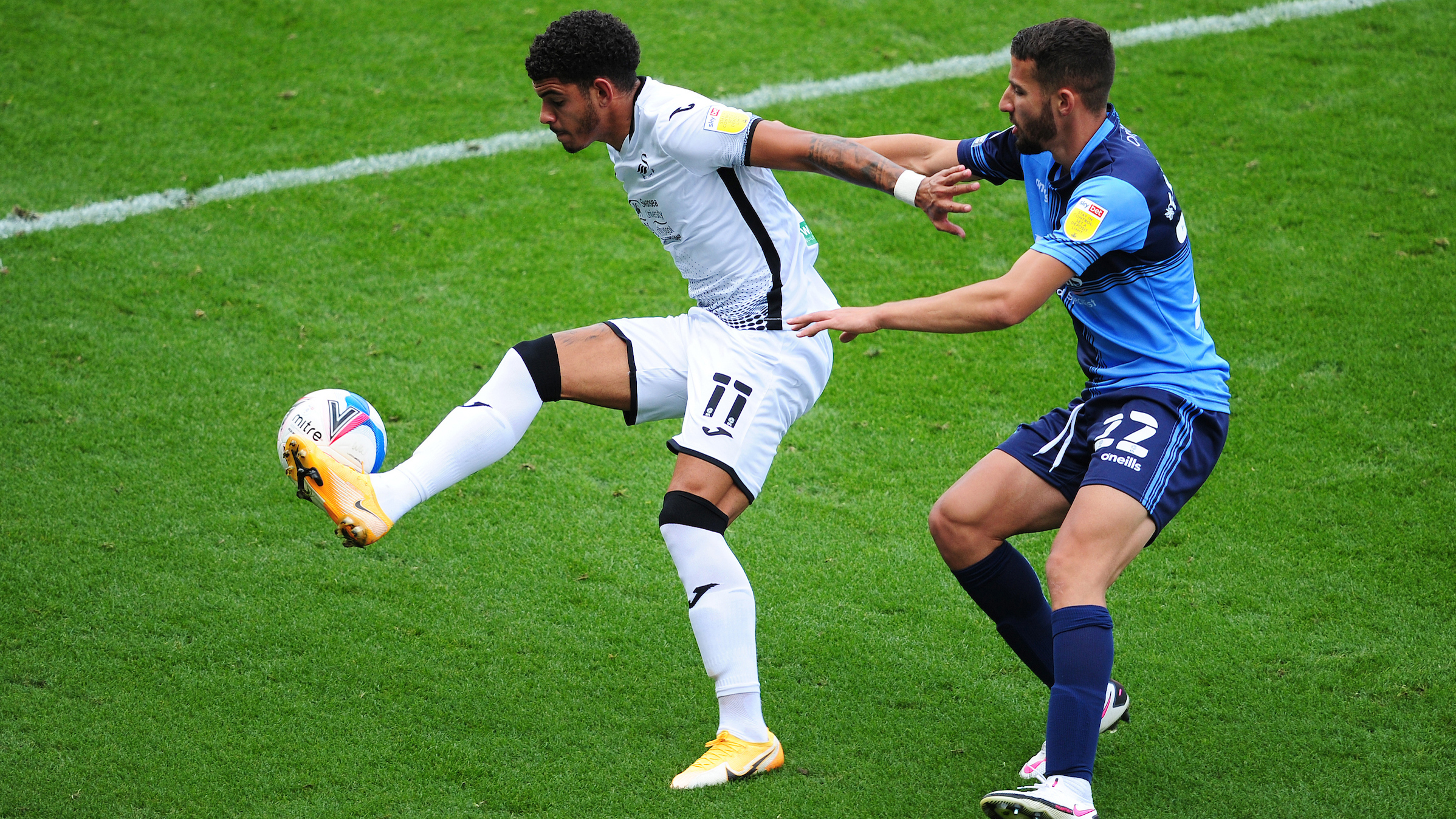 "He came out to India during the World Cup in 2017 to support me, and you don't see too many academy managers doing things like that, hopping on a 15-hour flight to cheer on a young lad."
His eye-catching talent meant he was on the radar of the first team while still at school age and – in a similar fashion to that experienced by new Swansea team-mate Korey Smith – it was Paul Lambert who handed him his chance in an FA Cup tie against then-Premier League Stoke.
That was in January 2017, by the end of the year he would be a World Cup winner courtesy of England Under-17s' success under Steve Cooper as they beat Spain in the final.
"It was surreal, every time I look back I feel things have been a blur. I'd only had two or three training sessions with the first team, I didn't have a spot in the changing room," says Gibbs-White.
"Then, out of the blue, I got added to the first-team group chat with no real explanation. I thought it was a bit weird and did not know what to make of it.
"The squad list for the game came out and I didn't really check it straight away as I did not think I would be in there. I checked it later that night and I had to read it about 20 times before I believed it was my name there and I started shouting and screaming to my mum and dad and sisters.
"It was such a happy moment, I was delighted to make my debut at such a young age. I came on late on and we grabbed a winner. It was crazy.
"Later that year I became a world champion, and it's one of the most special moments in my career so far.
"We were so young, travelling all that way and experiencing the weather and the culture there. To then actually win it was brilliant.
"We believed we could win it with the talent we had, but to actually do it was crazy. I worked with Steve Cooper during that time and he was such a great coach for us, his man management was so good in terms of getting the best out of us. That's one of the reasons I wanted to come here.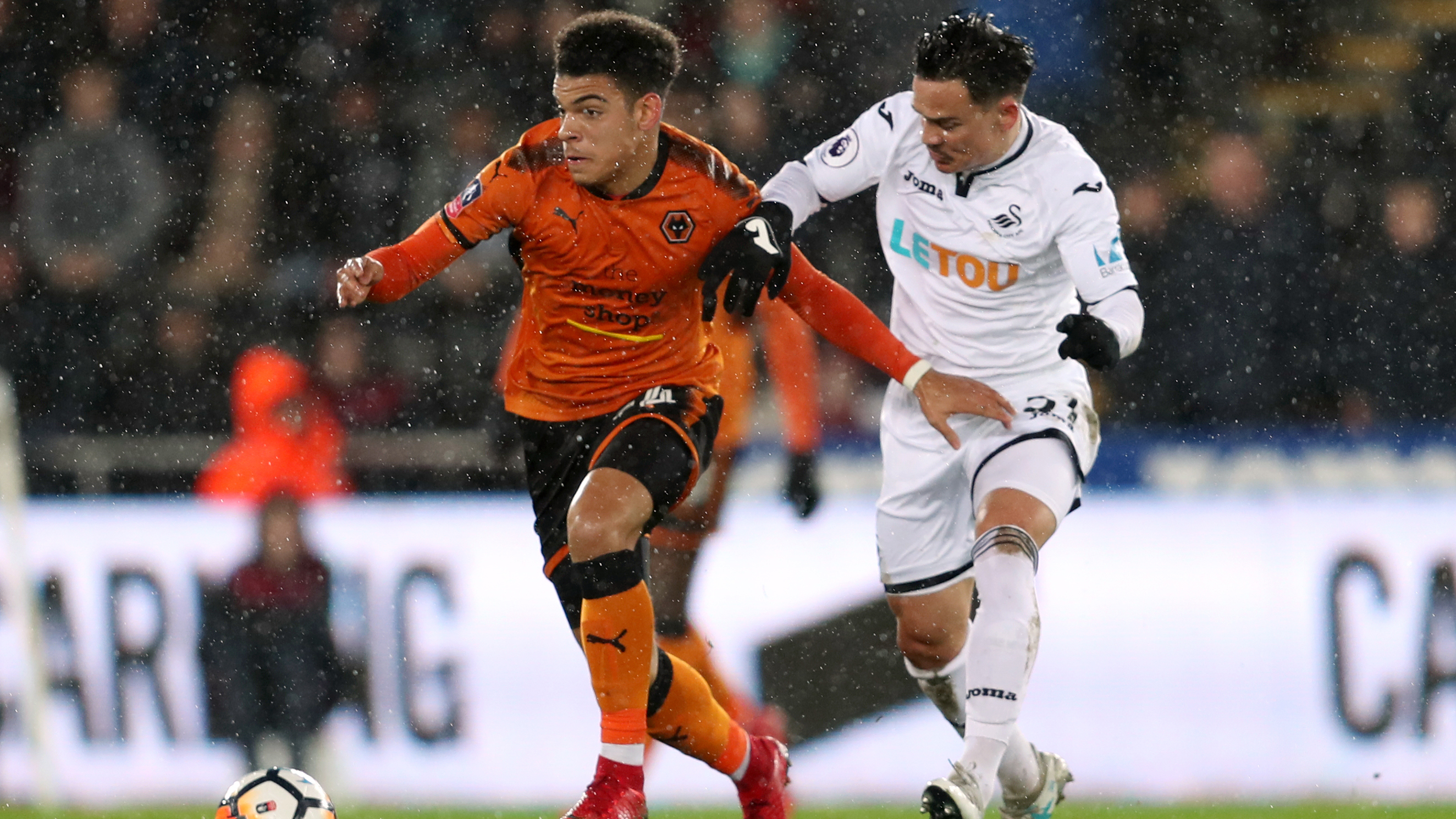 "We showed real character in the final, we were 2-0 down but we never panicked. To be honest, it never felt like we were 2-0 down, we were confident we were going to win the game and we ended up winning comfortably (5-2)."
When it came to showing character on that night in Kolkata, Gibbs-White would be required to deal with the type of incident that has no place on the football field or in society.
He was the victim of racist abuse from an opponent, with the alleged perpetrator escaping punishment as FIFA ruled there was "insufficient evidence".
This year has seen protests and gestures made around the world in response to the need to end all forms of racism, but experiences like the one Gibbs-White had to go through underline there is still much work to be done, both in football and society.
"Obviously, being the colour I am you get that discrimination from people," he says.
"It was not something new, but it was new in terms of it happening in a game situation against a top team, where you would expect that respect would be there.
"It did not upset me at the time, it motivated me to want to beat them, and within five minutes of it happening I had scored the equaliser.
"But there is so much to be done in every sport, in every part of society. We are all human at the end of the day, no-one should be treated differently because of the colour of their skin.
"The thing that matters is what sort of person you are, and the character you show. It's the same with sexism, homophobia or anything like that, none of these things are acceptable.
"We are all human beings. I don't think it's fair that racism is still such an issue. So many of us want it to stop, and perhaps it never will, but anything that raises awareness and the more we do to support anti-racism causes can only help.
"We all have to be strong together, build a sense of unity in society and I believe one day things will get a lot better than they are now."
Gibbs-White's meteoric rise continued when he returned to club action, with Wolves winning the Championship and promotion to the Premier League at the end of the 2017-18 season.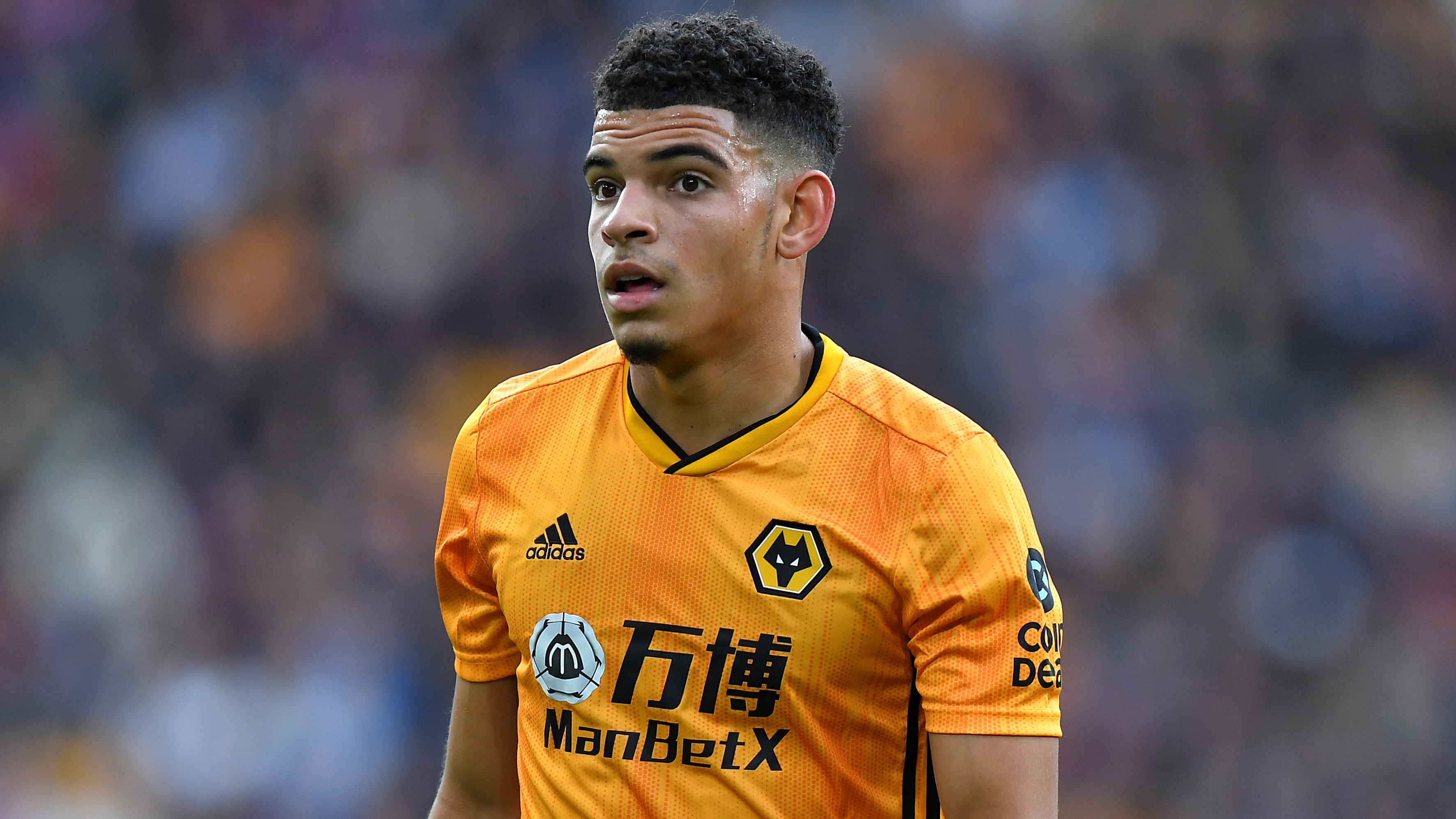 He has gone on to make more than 30 Premier League appearances in a squad that has battled for European football, while he featured heavily in the run to the quarter-finals of the Europa League.
It's a far cry from the situation the midfielder discovered when he first signed for the club in League One.
"I have to pinch myself sometimes, and I do feel a lot older than what I am, to be honest," he says.
"So much has happened, but I feel it is a good thing because I feel I have grown up a lot because of it and deal with it. I hope that can benefit Swansea and Wolves.
"So much has changed at Wolves since I joined too, the club were in League One when I originally signed but the owners and manager have shown such ambition to really take the club on.
"The players and everyone there deserve so much credit for how far the club has come.
"But I have to stay hungry and always want more. I want more trophies, to be in a better position in life, and my family help keep me grounded and hungry.
"I want to be successful at Swansea, I already have a really good feeling about the club. I know where this club belongs, and I want to do my best to try and get the Swans back there."
If he can do that, it won't just be the Gibbs-White family who are celebrating come the season's end.