Club Shop sale | Up to 50% off selected items
17th January 2020
Club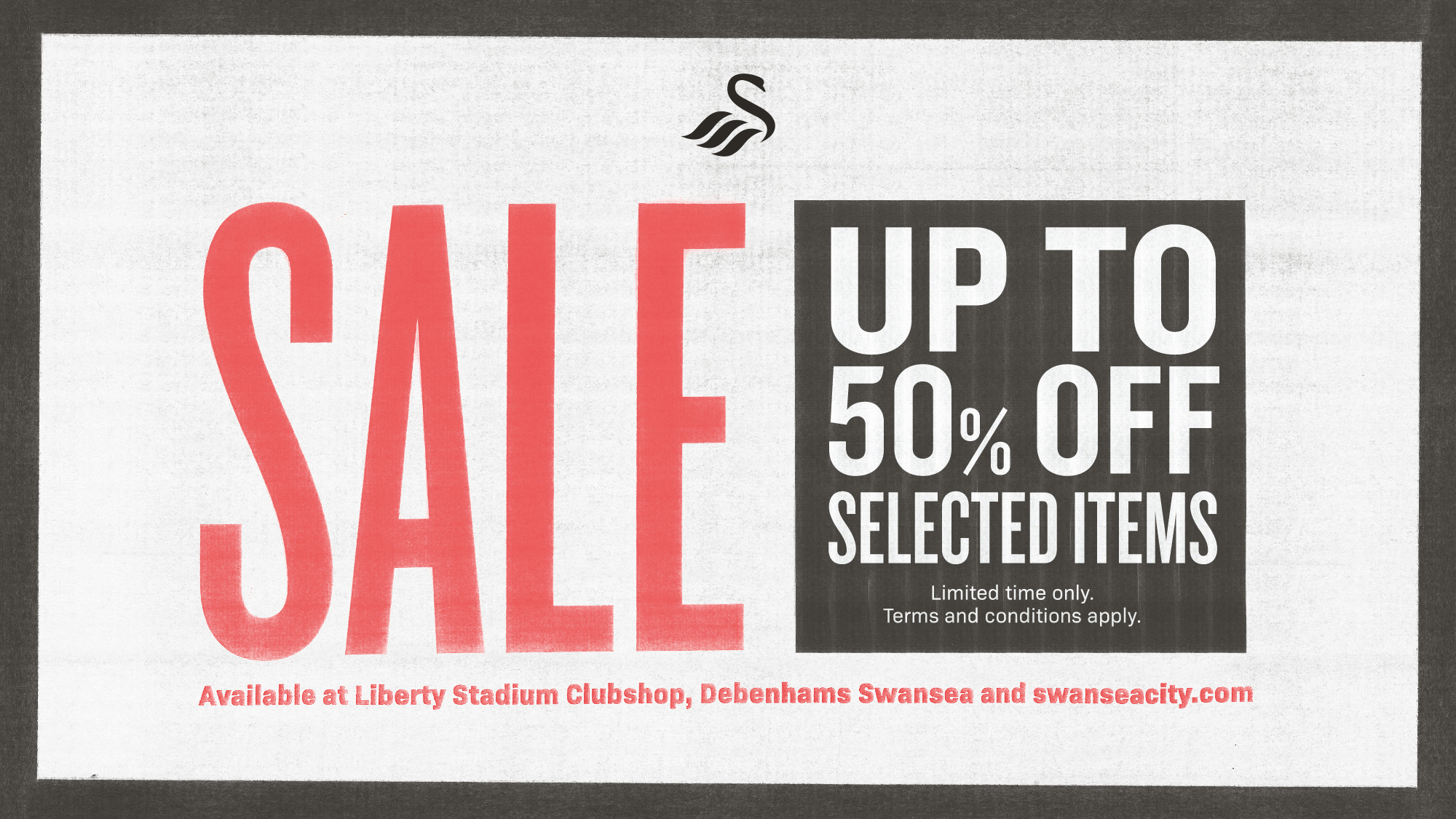 Swansea City fans can now benefit from the Club Shop's latest sale with up to 50% off selected items.
Available from today on a range of items, including the blue/black training jersey, quarter zip, black training pants and shorts, the sale will last until midnight on Sunday, January 26 and will allow fans to shop ahead of our home game against Wigan tomorrow.
Applying in stores and online, you'll be able to benefit from the promotion whether you're shopping at our Liberty Stadium Club Shop, Debenhams Swansea or at www.store.swanseacity.com .
*Terms & Conditions apply