Club update | Andy Coleman
13th September 2023
Club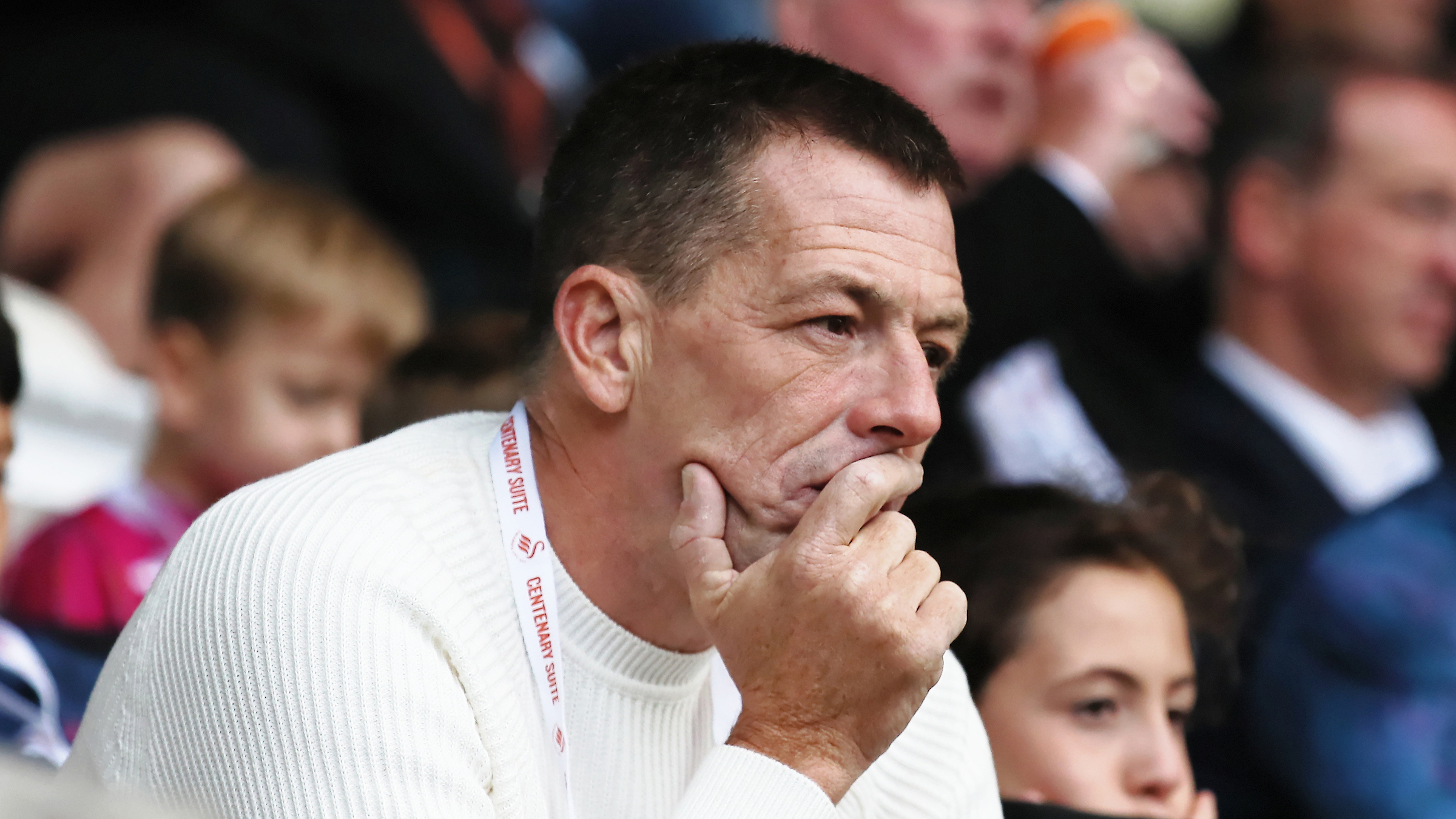 I want to take this opportunity to speak directly to supporters ahead of what is one of the most important matches of our season - the south Wales derby.
While I appreciate I do not have the lifelong connection to this fixture that many of our supporters do, I can say with conviction that one of the reasons I fell in love with this club and this city was the 2-0 win over Cardiff last October. I was in the Swansea.com Stadium that day, and the energy, passion and devotion of the Jack Army compelled me to become a part of this wonderful club and community.
However, it is with deep sadness and regret that our family will have to miss Saturday's game.
As some of you are aware, my mother passed away a few weeks back. It was her failing health that caused me to be absent for the recent Coventry match as I flew back to the United States to be with her, and her funeral is this Saturday.
There is never a good time to lose your mother and, while we are all devastated to be unable to support the team in person, I can assure you that there will be more Colemans than you can imagine cheering full throttle from the Dubliner in Washington, DC during the game.
There is no hiding from the reality that we have not had the start to the season that we wanted. While I came here with expectations of positive results, I was also realistic.
With as much change as this club has had on and off the pitch, we always knew it would take time for the squad to come together.
With the summer transfer window now behind us, we feel the squad is in far better shape to achieve an upturn in results in the coming weeks. From the outset, I have always said that Swansea should be in the battle for promotion every season, and I will be consistent in that. Feeling uncomfortable under the pressure of those expectations is what will drive this club forward, and I also need to be held accountable if we fail to achieve those goals.
When I joined in the spring, I said that it was essential for Swansea City to have football people making football decisions. We needed the club to operate more intelligently and efficiently by having those decisions made on the ground here in Swansea. I am extremely pleased with the performance of our entire football department over this transfer window. It was a true team effort.
As (sporting director) Paul (Watson) described in his interview last week, we believe the club is in a stronger position now than it was when last season ended. The recruitment team has brought 13 players into the first team, the most Swansea has added to the squad during a transfer window, since its return to the Championship.
Paul and his team were able to generate significant return for the club through player sales, despite some of those players entering the final year of their respective contracts. Even considering the departures, we have strengthened the club in key positions, added significant depth, acquired assets and brought in high-level first team talent via loans from top Premier League clubs.
We are now focusing on strengthening the football department so that we are in the best possible position heading into each successive transfer window.
I can also assure you preparations for January have already begun. It is important that each of you know we are developing the infrastructure and strategy to guide the club over the long term. We are not just looking window to window. This will help all aspects of the club in getting behind our overall goal of achieving promotion to the Premier League and staying there.
Alignment across the organisation was another aspect I raised in my first weeks here at the club. Toward that end, we held the first all-company meeting of my tenure last Tuesday (September 5).
What was most shocking to me was that I have been told it was the first such meeting in memory to bring everyone at the club (including players) into a single room. I was able to outline to all present what my expectations are of myself, and mine of them. It was a good opening step in facilitating the kind of engagement between departments and individuals that we need to build a high-performance culture. We need to be brave.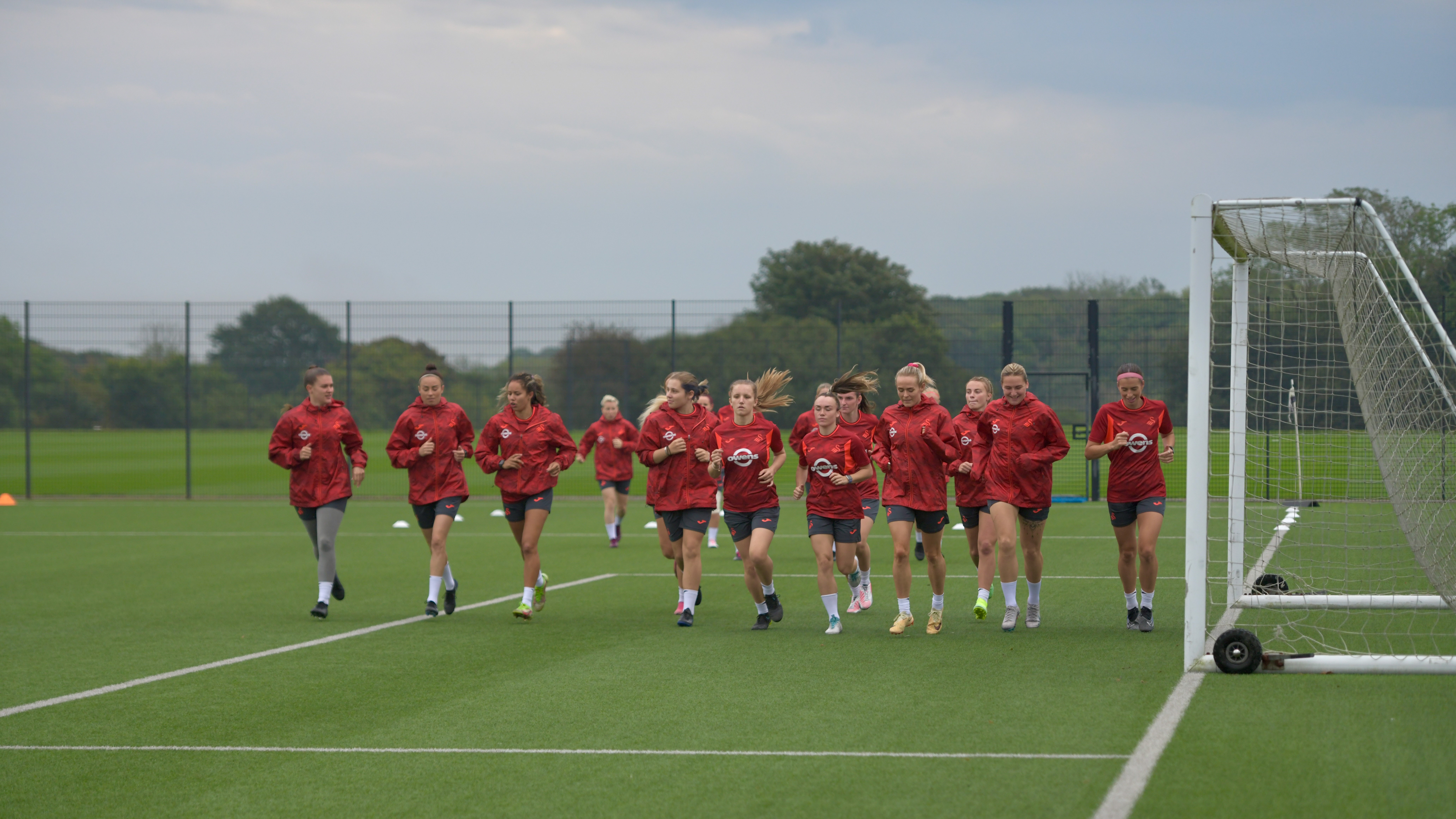 The newest part of the organisation, Swansea City Women, kick-off their season this coming Sunday as they travel to Wrexham.
I am disappointed to also be missing this match while in the United States, but I am excited that we will be featuring several players from our women's team at the fan zone ahead of our upcoming home game against Sheffield Wednesday on September. 23.
I will be back with my family in time for that fixture, and I am looking forward to seeing you all there. It will be a wonderful opportunity for supporters to come meet and interact with members of our women's team, and to celebrate the growth we hope to help create in the women's game in our club, city and wider community.
When I became chairman, I pledged transparency and improved communication. With that in mind, I'm pleased to confirm we will be holding a fans' forum with supporters in the coming weeks.
I know this delay has been frustrating for many of you and I appreciate your understanding that putting this off was only caused by unexpected changes to my personal schedule.
I have also been working with the Supporters' Trust to develop a plan to meet with supporter groups beyond Swansea and across the UK. Be on the lookout for news on that shortly.
It's important we engage with each other in less formal settings as well. I am grateful to so many who have come up to me and my family across the city to personally welcome us.
I will be at the fan zone before the Sheffield Wednesday match and please don't hesitate to come over so we can have a chat. I learn so much about this club and this community from just talking with you, and I can't wait to find out more. 
For those of you who I have had the good fortune to meet in person , my hope is that you came away with a better appreciation of my passion for this place. I chose to move here because I wanted to live this club with you.
There is still a lot of work to do to get us where we need to be, but I am pleased with what we have done so far. I recognise that I have so much more to do to earn your trust, and I will keep working every day until I do.
Take good care,
Andy