Connor Roberts | Forest winner worth the pain
30th November 2020
First team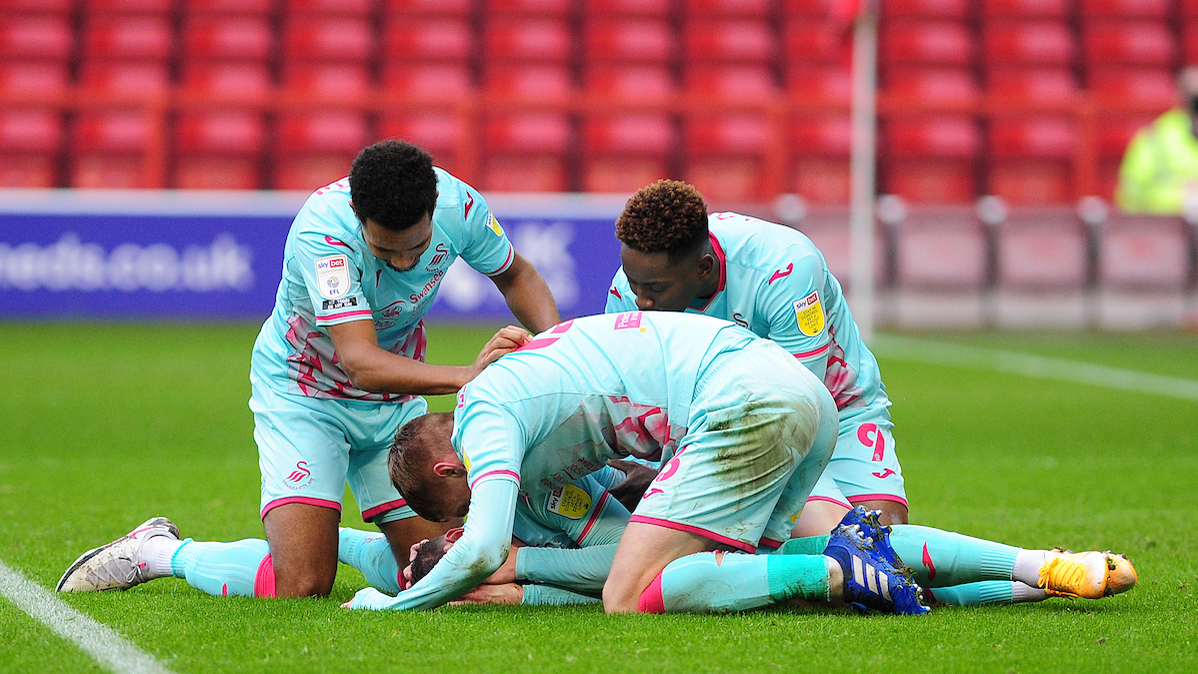 Connor Roberts was more than happy to take a dose of pain for the cause after scoring Swansea City's winner at Nottingham Forest.
The Wales international was left with a black eye after he got the run on Sammy Ameobi to guide home the only goal of the game with his head.
It was Roberts' first goal of the season, to go with his tally of three assists, as the Swans climbed to fourth in the Championship table.
And not even a shiner could dampen his spirits.
"I was on the run and he was a little static. No matter how tall he is, if I have a little run on him, it makes things a little more fair," he said of the goal.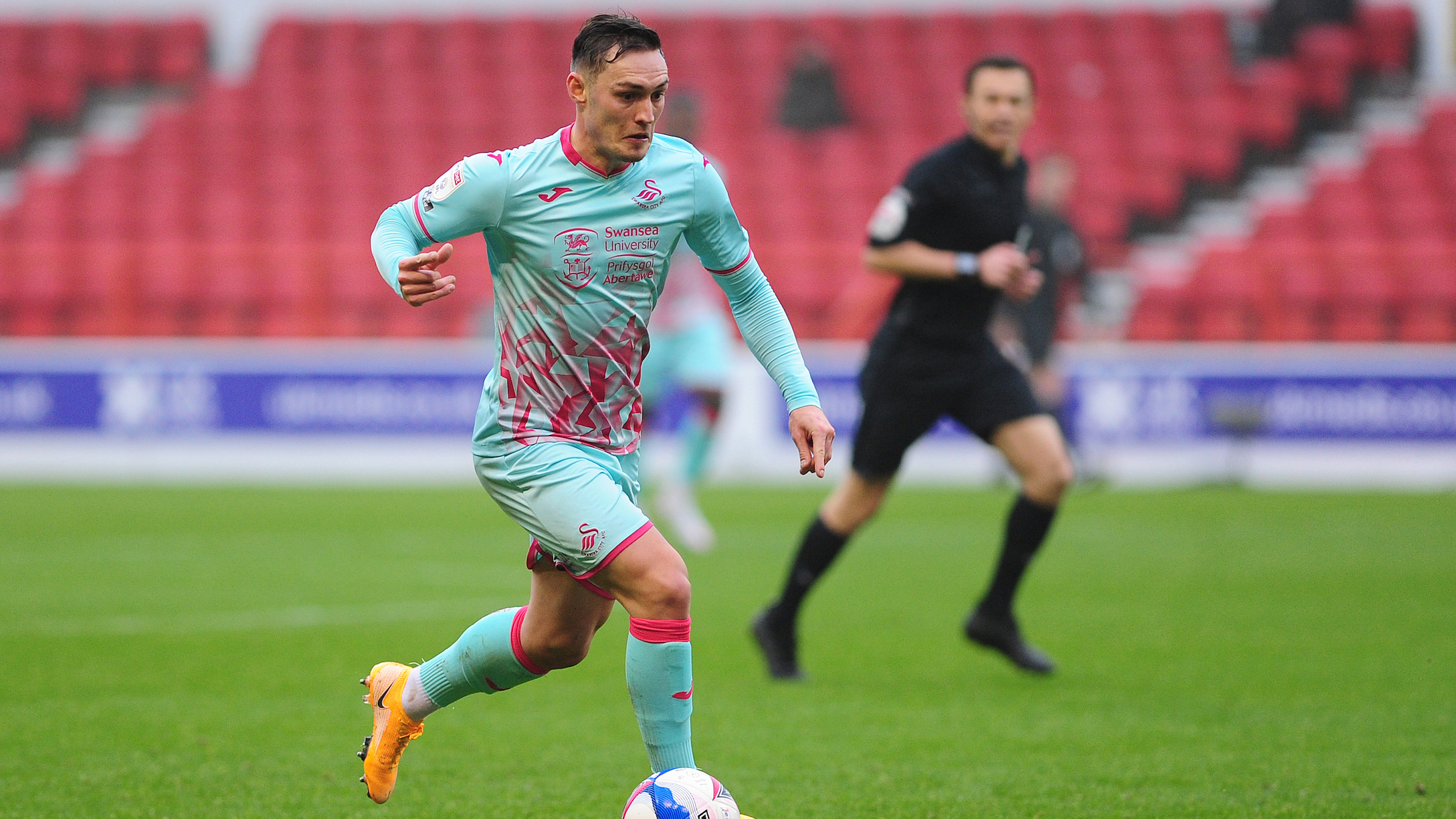 "I took a whack to my eye for it, but it was worth it in the end.
"I couldn't feel my teeth after the game; they feel numb for some reason.
"The doctor said it should be alright and, hopefully, I don't have to go to the dentist!
"I also hit one straight at the keeper and one took a deflection. I was getting into good areas and, to be honest, I was a little disappointed not to get an assist too.
"Hopefully, I can do that in the games to come."