Connor Roberts | My favourite game
6th May 2020
First team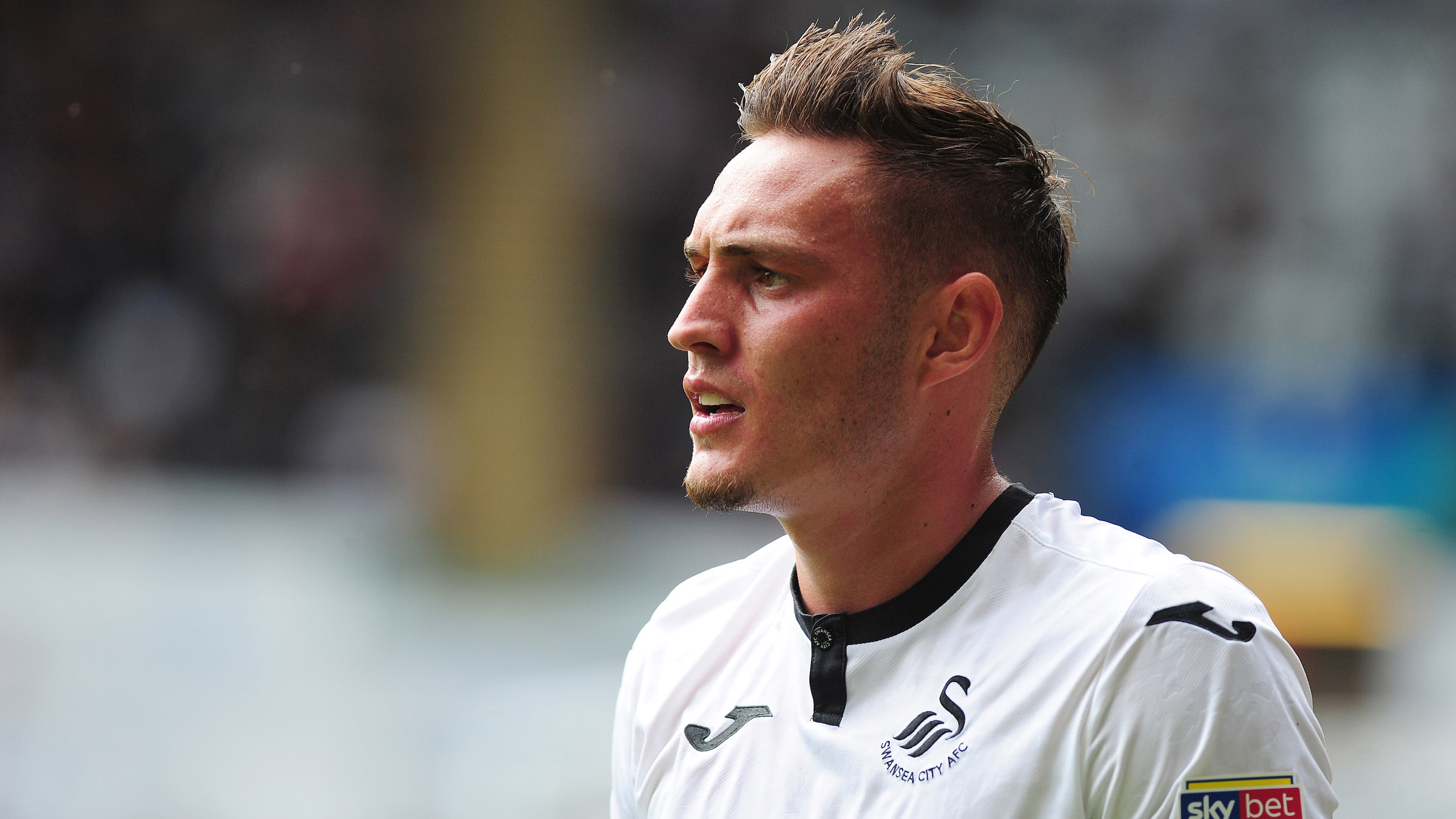 In a new feature, we speak to a member of the Swansea City squad on a special game from their career, and what made it so special.
Here, Connor Roberts talks about his most memorable matches at club and international level.
Swansea City 2 Manchester City 3
FA Cup quarter-final: Liberty Stadium
Saturday, March 16, 2019
I could have picked a game I scored in, like my first Swans goal against Blackburn, but this was just such an enjoyable game of football where we played brilliant football against a top team.
It's strange picking a game in which we didn't win, but I enjoyed playing against a brilliant team and taking them close. Some have said we were hard done by.
Seeing clips and photos from that game gives me good memories.
We had Cameron Carter-Vickers playing left-back and our midfielder Matt Grimes at centre-back.
A lot of credit has to go to Graham Potter because when we were in the team meeting he gave us the team news and everyone's looking around thinking 'is he alright or what?'.
He told us just to go out, play football and enjoy it. He said pre-match that we could stick everyone behind and still get beat 6-0, or we go for it and we may score a few or we may still lose 6-0.
But it was the mentality of going toe-to-toe with them and that gave us a lot of confidence in expressing ourselves.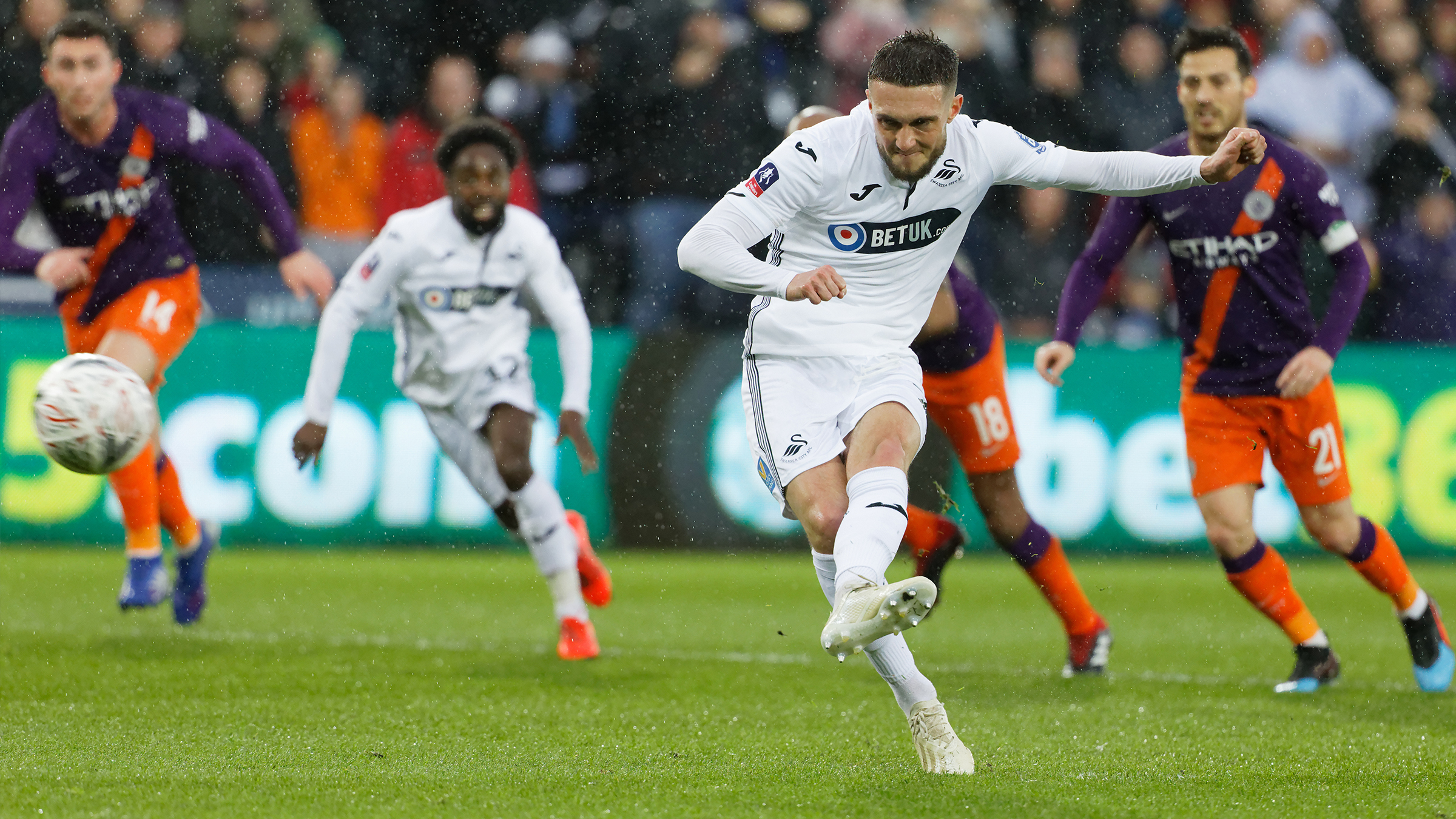 It would have been unbelievable to have beaten them, but we went so close and played really well against one of the best teams in the world.
I remember blocking David Silva's shot on the line – I almost celebrated like I'd scored!
I was taken down by Fabien Delph in the box for the first goal – Matt Grimes' penalty – and the second goal was a privilege to be on the pitch for.
We played some brilliant football and were fearless playing it out from the back. This goal was similar to the Ipswich goal at home where Kris Nordfeldt passes to me two yards out; I pass to Grimes two yards out; then Leroy gets it two yards out and all of a sudden we are up the pitch and Bersant slots it in.
Against Manchester City I didn't touch the ball in that second goal. Krissy passes it to George and it works up the pitch via DJ and Nath and all of a sudden we are on the edge of the box and I'm shouting 'Bersant's free' and he sticks it in the top corner. What a goal!
We were 2-0 up at half-time and I was thinking perhaps this could actually happen. But for a few questionable calls, we could have got over the line.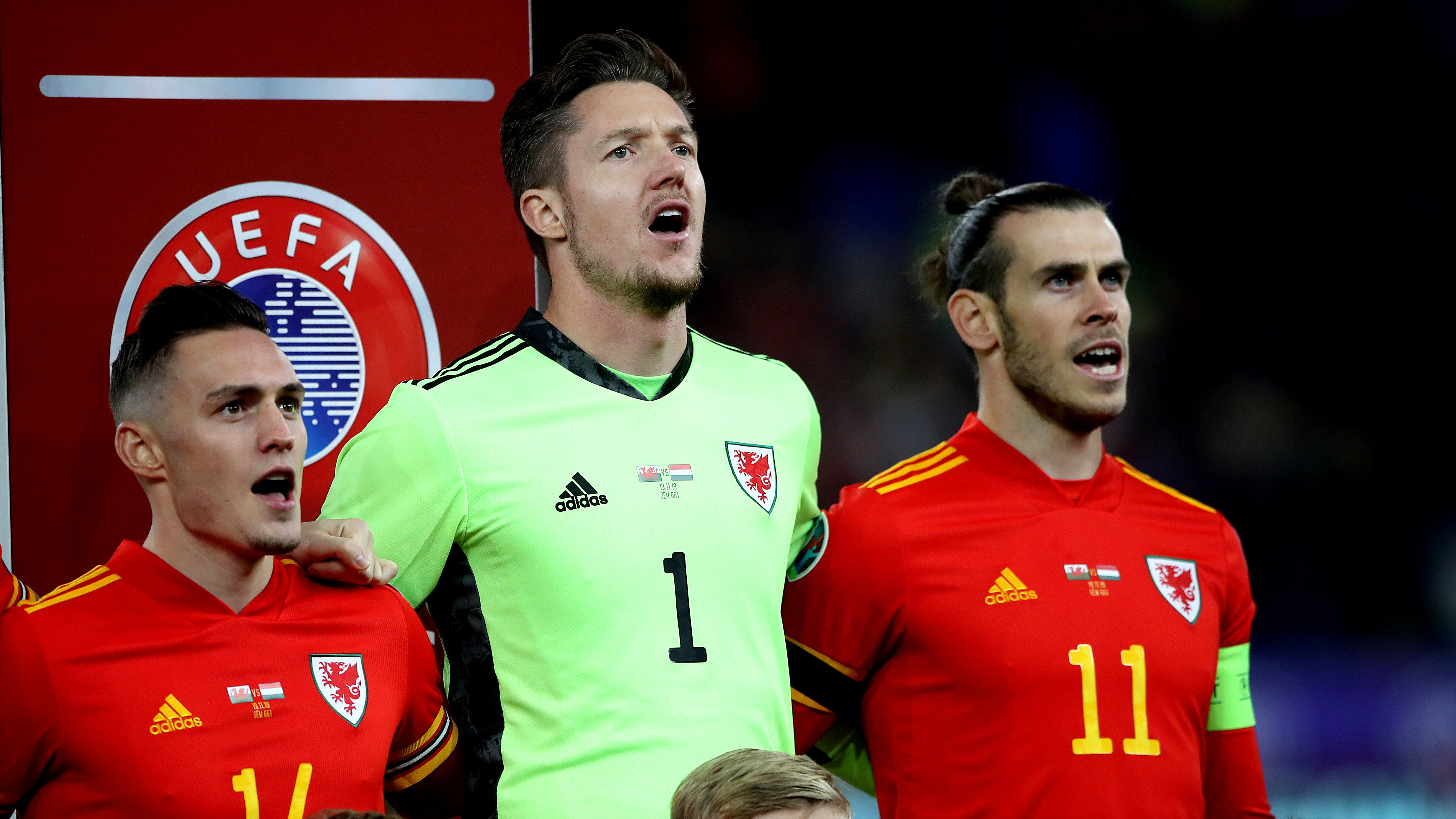 Wales 2 Hungary 0
European Championship Qualifiers: Cardiff City Stadium
Tuesday, November 19,2020
I could easily pick my full debut where I scored against Ireland because it was massive for me, but it has to be the do-or-die game against Hungary in Cardiff.
The day of the game I was thinking I could go to sleep tonight knowing I have qualified for a major tournament with my country.
My first thoughts were to play well. Just do my job first and foremost.
In the end it all clicked and we were great that day.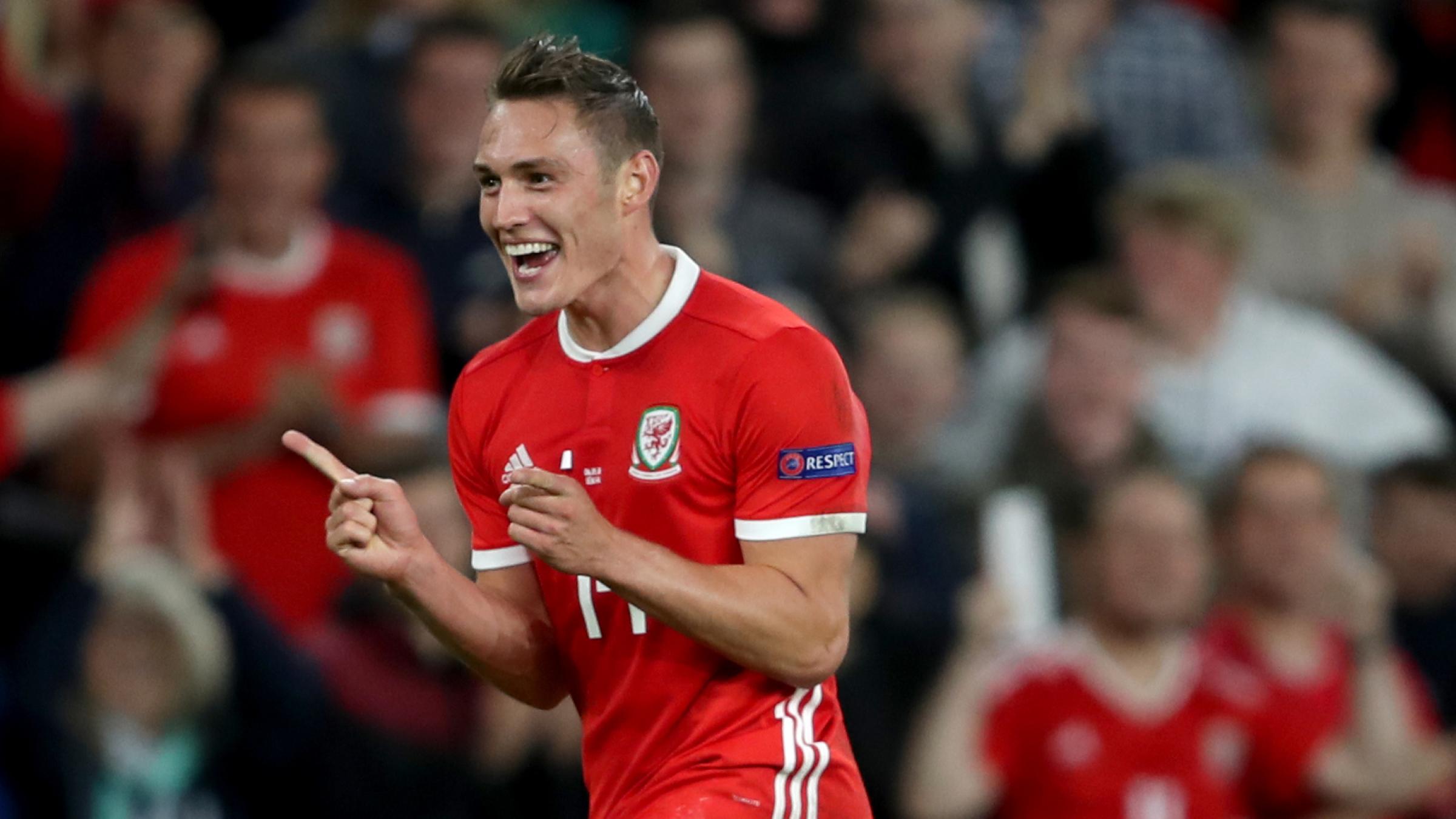 Little old Wales qualifying for another Euros – it's crazy. Hopefully I will be selected for the tournament squad when it comes around, but I've helped Wales qualify for a big competition and nobody can take that away from me.
Having the competition next year is a strange one for me, because I look at it two ways.
I don't think I've played as well as I could have this season, so it gives me more time to improve things.
On the other hand, it puts a lot of pressure on me to step up next season and be better than what I've been this season so far.
But, in my mind, my full focus is on the next game with the Swans.