Connor Roberts | One to Eleven
26th May 2020
First team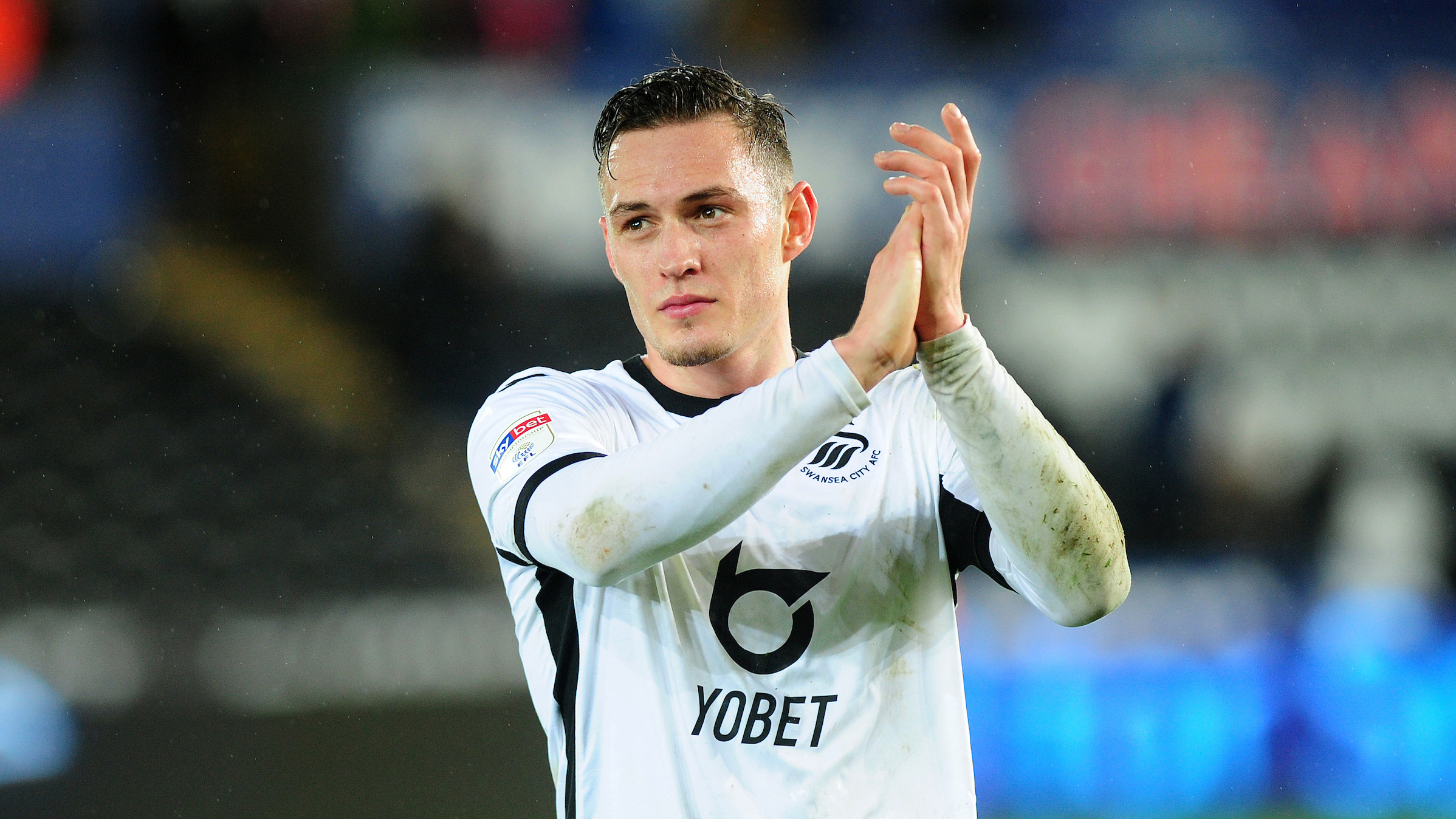 In another new feature, a Swansea City player turns manager as he picks an XI from those he has played with and against.
Here, right-back Connor Roberts selects his starting XI from his club and international career.
Formation: 4-2-3-1
My team is made up mostly of Swansea City and Wales players, plus a former Middlesbrough team-mate of mine.
It's a good team I reckon, and I've even looked as far as my bench.
Kieffer Moore would be on the bench waiting to come on. If we were down and we needed to lump the ball up he's a head on a stick, so he'd nod it down. I couldn't take Gareth Bale off could I, unless he says 'Conn, I'm a bit tired or injured', so I'd have to look around the pitch to see what I could do.
I'd have Adama Traore on the bench too. I was at Boro with him and he was an absolute tank.
If my team had to go full out attack, I could send on Adama for Ethan Ampadu, Aaron Ramsey would drop alongside Joe Allen and David Brooks would go central from the right.
Imagine that – DJ on the left, Adama Traore on the right and they are pinging balls into Gareth Bale or Kieffer Moore to nod in, or find David Brooks who would caress one into the top corner.
I think my team would do fairly well in competitions.
So this is my team.
Goalkeeper: Lukasz Fabianski
He kept us in so many games in the Premier League over the years. He was an unbelievable keeper and I was fortunate enough to play with him before he left.
Right-back: Connor Roberts
It's my team so I've got to include myself!
Centre-back: Joe Rodon
A guy I've known for a long time and he's a great player. He's the perfect example of the modern-day centre-back – he can defend well and is comfortable bringing the ball out. He's having an unbelievable season.
Centre-back: Alfie Mawson
In his prime with us he scored many important goals, while I loved the cross-field diagonal pass he had in his locker. That will come in useful in this team.
Left-back: Ben Davies
He has played so well for the Swans, and then Tottenham and Wales. A great player and he's close to where I'm from too, so he gets the nod. It would take someone pretty special to move him out of this team.
Holding midfielder: Joe Allen
Wales' unsung hero. Did so well for the Swans before going to Liverpool, and now with Stoke City of course. He is a key player in any team.
Holding midfielder: Ethan Ampadu
He hasn't played too much for his club team in Germany, but he ran the show when he starred against Tottenham in the Champions League recently. He'd bring a bit of freshness to the midfield, and he's not afraid to get stuck in. He's young and still learning. But he has that maturity to his game where you'd think he's played for years.
Attacking midfielder: Aaron Ramsey
Rambo plays for one of the biggest clubs in the world, and technically he's unbelievable. He has to make this team.
Right-wing: David Brooks
You can give him the ball anywhere on the pitch, with three guys around him, and he'll still beat them or find a pass. It would be great having him in front of me as he'd help out defensively because I'd shout at him otherwise!
Left-wing: Daniel James
You can just picture it – Fabs rolls it out to Alfie, and he sees DJ ready to bomb forward and pings a diagonal pass. DJ runs on to it, and it's the last minute of the game and Kieffer Moore is on as sub, and he crosses it for him to nod in. DJ is not the best technically, and he won't mind me saying that, but he's rapid and his pace is something defenders can't deal with.
Striker: Gareth Bale
I can't put a best XI together without Gareth Bale in it. He's the best player I've played with and will ever play with. He's done it all, hasn't he? And for the biggest clubs. He's carried Wales in games over the years, and he's still doing it at the top level.