Connor Roberts | Swansea City is my life, why wouldn't I give my all for this club?
6th March 2021
First team
Connor Roberts has long been a fan favourite among the Jack Army, and the popular wing-back has been enjoying another fine season in Swansea City colours. But don't expect the 'Crynant Cafu' to be content as he outlines the desire to make his mark for his boyhood club, where that relentless work ethic comes from, and explains why his long-throw and set-piece expertise are no surprise to him.
When Connor Roberts returned to the away dressing room at the bet365 Stadium on Wednesday night, clutching his Sky man-of-the-match award, he was greeted by a huge cheer and round of applause from his team-mates.
It was partly in recognition of his excellent performance in the 2-1 win over Stoke, but it was also partly in jest given how a string of fine displays from the Welsh international had gone under the radar in front of the Sky cameras.
"This has been the Andre Ayew award, hasn't it?" Roberts had cheekily chuckled as he finished his post-match media interview, just a couple of weeks after describing himself and neighbour Jake Bidwell as being like Homer Simpson and Ned Flanders after combining for his winner against Nottingham Forest.
It sums up one of the many different facets of a driven character, one who knows that the opportunities he currently has in his career have to be grasped lest they don't come around again, but also who has a lust for making the most of life and enjoying what he does.
It's why the same man who seems to effortlessly motor up and down Swansea's right flank, won't even sit still when not on a football field, be it walking his dogs or applying himself to the woodwork he has come to enjoy so greatly.
It's also why, even when deserved plaudits come his way, Roberts can be unrelentingly hard on himself and withering in his own assessment of how he feels he has played.
All these traits mean he is far more than a one-dimensional sportsperson, and he is all the more interesting a person for it.
But, underneath it all, is that relentless drive for more.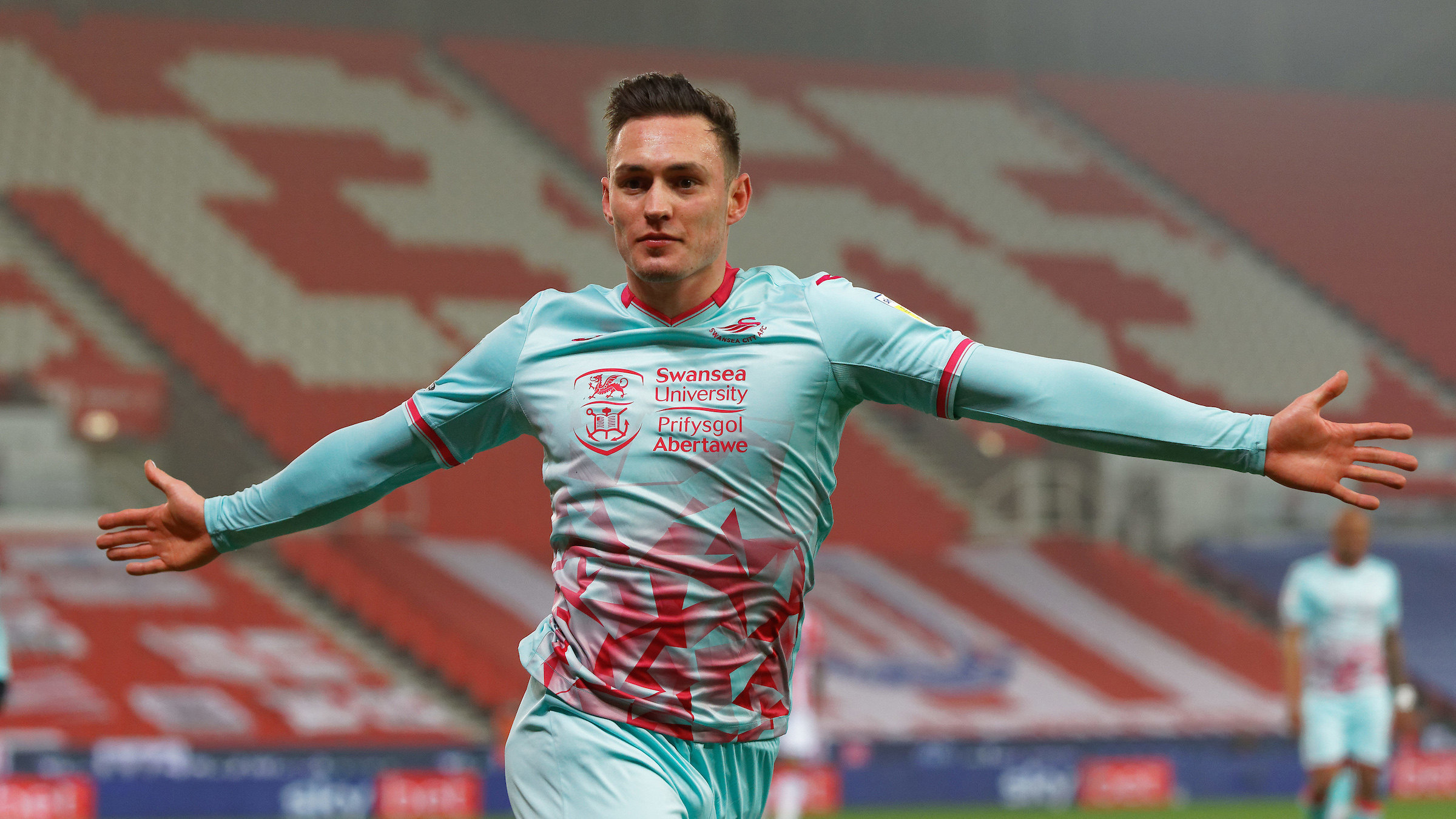 "I'm not entirely sure where it comes from, but it's not just about when I am playing football or swimming, it extends to my everyday life really," says Roberts.
"I have to be doing something. It might be cleaning the house, it might be doing my woodwork, it might be taking the dogs for a walk, it's just there.
"I think it's within my family. Okay they are not in sport, but they always like to be busy, to be doing something, not just sitting around.
"That was born inside me, to keep working hard.
"My mother, my grandad, all the people I know throw everything into their day-to-day life.
"So, when I get to play football that is something I have to do, and this season I feel I have added some quality.
"You have to be passionate about what you are doing, you have to commit to it otherwise you are not giving 100 per cent of what you have.
"Whatever you do, you have a cause to give to and you have to be invested in that.
"That's why in games I show my emotions, I might show that I don't like a decision, I might shout at the referee, but I am in control of myself.
"It's all part of that will to win and wanting to be successful. It's the same in training and I am sure the coaches would tell you that.
"There might be the odd time the red mist does come down for a few seconds, but it is all about wanting to be the best I can for myself and the football club.
"I know where the line is, and I feed off that emotion to work hard.
"I take energy from it, it's hard to explain but I have worked so many years to be in the position I am in.
"So why would I waste it by not giving my best, or being fully switched on and focused to trying to play well and win? What would be the point of being like that?
"I can have good games, I can have terrible games, but that must not come from a lack of effort."
Roberts' first-team breakthrough came under Carlos Carvalhal in January 2018, where he featured in the FA Cup third-round draw at Wolves having been recalled from a spell on loan with today's opponents Middlesbrough.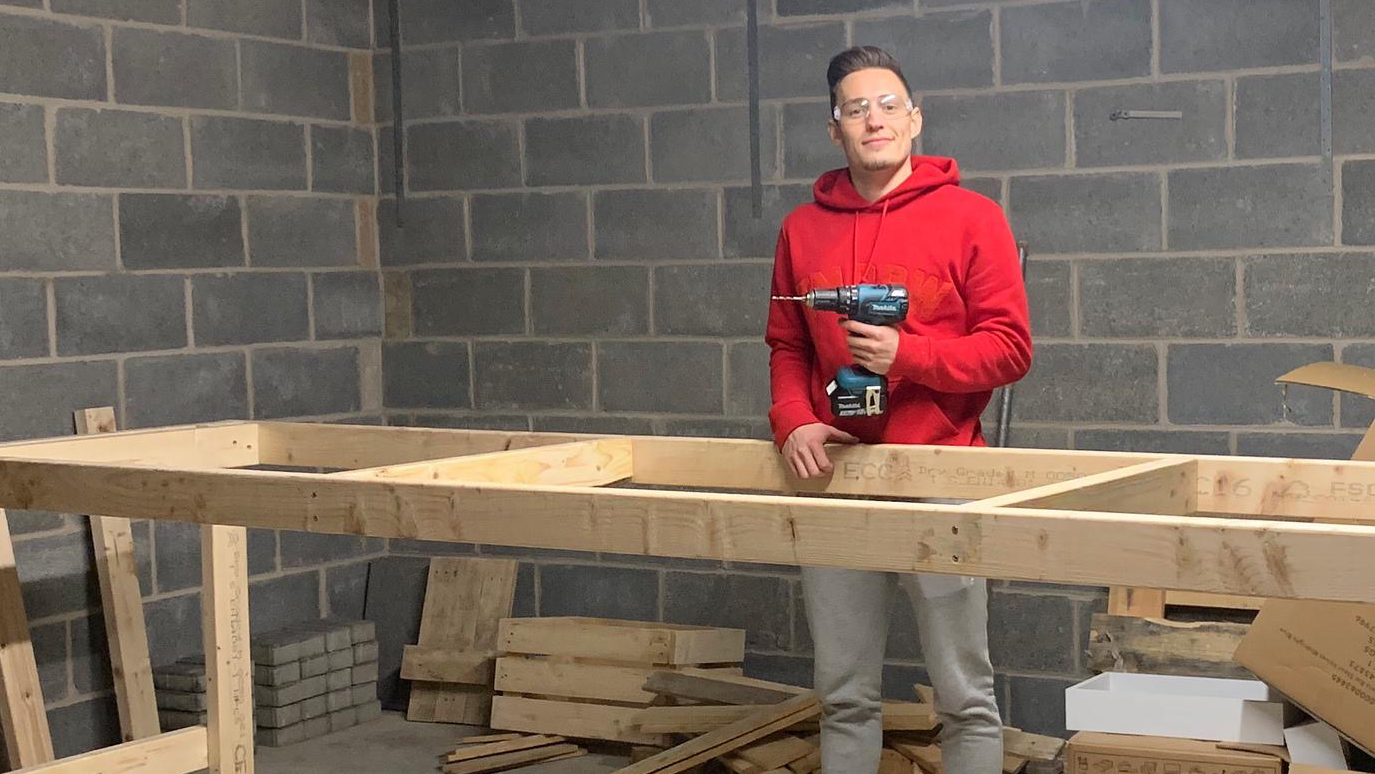 Roberts had been with the academy for a number of years, and had been a regular in the under-18 and under-23 sides.
He also enjoyed a successful loan spell with Yeovil, which ended with him scooping their player of the season award.
But spells with Bristol Rovers and Boro did not bring as much game time as he would have liked, but Alan Curtis' mention of Roberts' name to the Portuguese manager as Swansea struggled with suspensions and injuries at right-back proved the spark to ignite his Swans career.
"I will always be grateful to Carlos Carvalhal for the faith he showed in me," says Roberts.
"I went from not playing much at Middlesbrough to making my Swansea debut and then playing in the Premier League.
"It was a big opportunity for me and, like any player, you need someone to be prepared to give you that chance and to feel you deserve it.
"Those were important milestones for me, but overall it was still a time that carried a lot of hurt because we were relegated, and the club's situation is more important than whether I had played or made my debut.
"I know people will look at relegation and say it's not something I really had any part in as I wasn't involved for the whole season and I was a young player.
"But Swansea City is my life, so it hurt just as much having played five or 10 games as it would have if I had played 30.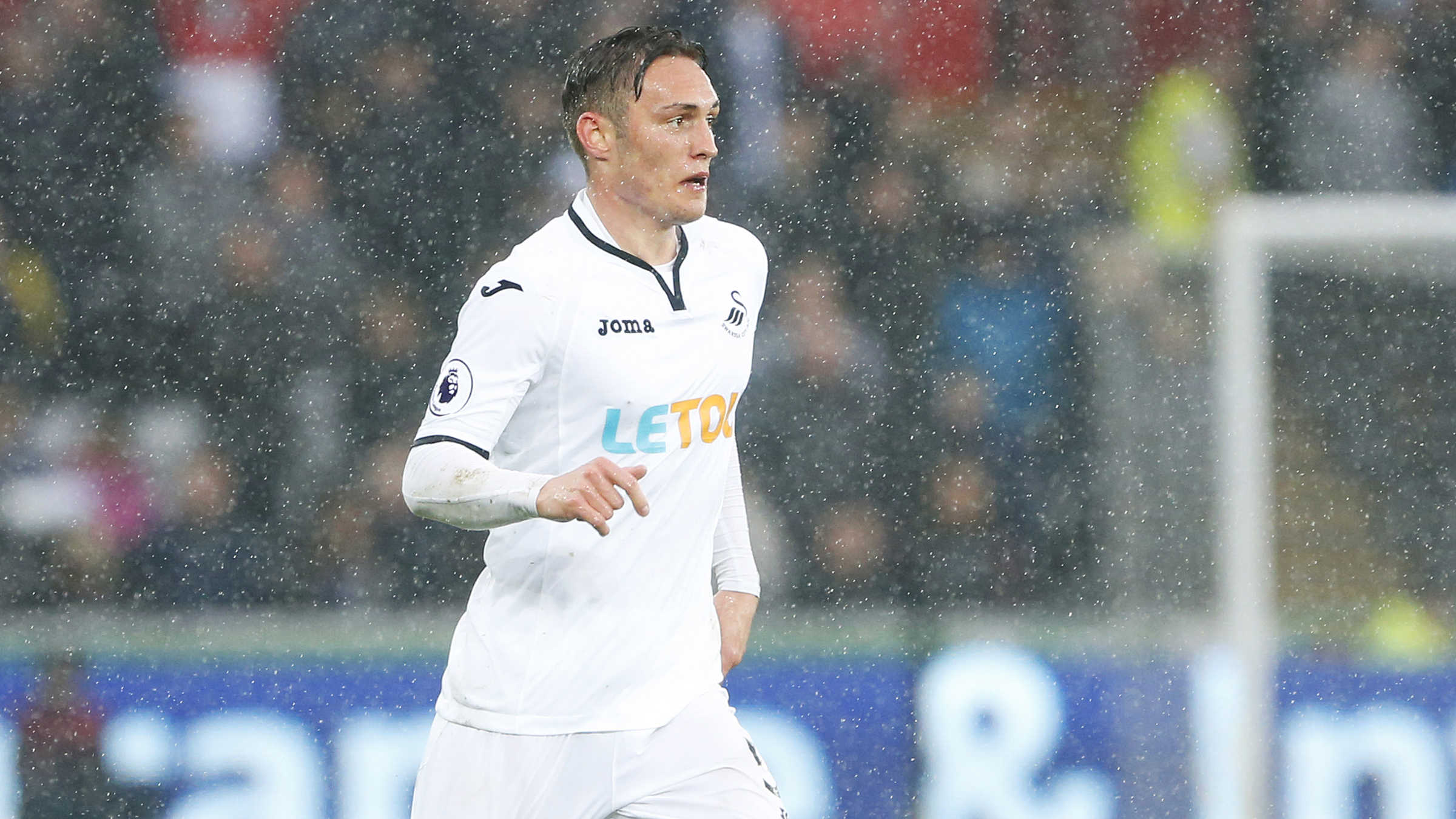 "It's still a huge disappointment, it's still a kick in the teeth. It is gutting.
"I've got emotional when I've been asked about it since in interviews, and at some stage you have to be able to put those things to one side and focus on what we are doing now.
"I think I'm getting to that point. It was absolutely devastating, but I also look back and wonder if we hadn't been relegated, would I have had the chance I have had to play so many games? Would I have gone on to play for Wales and qualify for a major tournament?
"Would Joe Rodon have played? Would Oli McBurnie, Daniel James, Matt Grimes, Jay Fulton?
"Obviously, everyone wants to play in the Premier League and we definitely do. But the Championship has given us an appreciation of the position we are in, being able to put results together and having a winning environment. We always believe we can win any game."
Having broken through as a youngster, Roberts is now an experienced and integral part of the Swansea set-up.
In addition to the responsibilities of his wing-back role, he has started to take set-pieces regularly, showcasing a number of high-quality deliveries, while his long throws have also offered a different dimension for the Swans.
Indeed, his howitzer into the area for Ben Cabango to score the opener at Barnsley had supporters struggling to recall the last time the Swans had netted via such a method.
But, while they may appear to be new elements to Roberts' game, he insists they are abilities he has long had in his locker as a result of a childhood spent participating in as many different sports as possible.
"I have always been capable of those things, it's maybe that I've not been in a position to show them before," he said.
"For example, I've always been able to throw the ball a long way, but it's not maybe been something we've looked at much with Swansea.
"But you can see this season it gives us a different option, and it's proved very effective on occasions like for Ben Cabango's goal at Barnsley.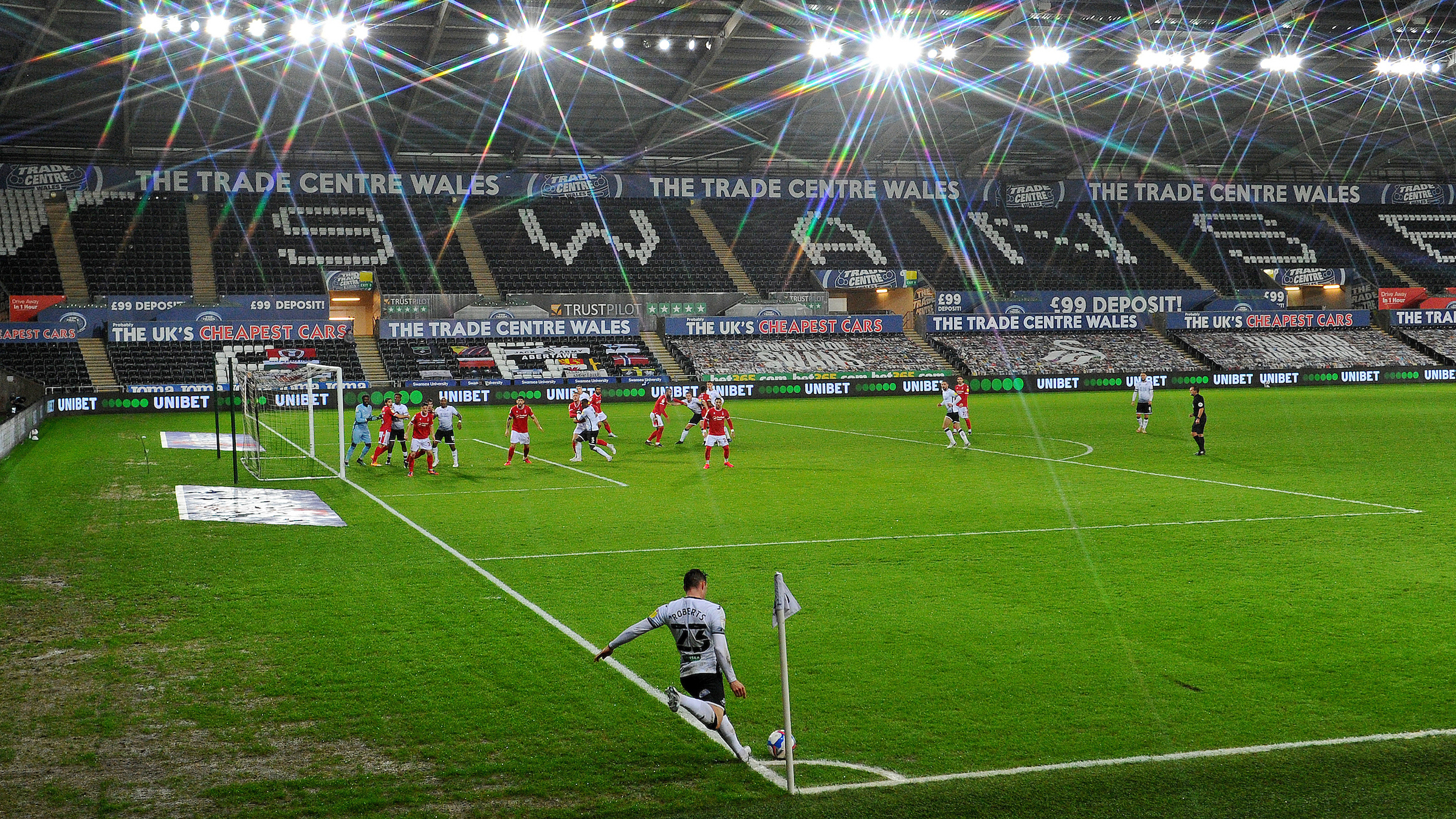 "We are doing whatever it takes to win, grinding out results even when we've not played as well as we like.
"But the ability to run and everything else has always been there. I don't think I was able to show it so much last season, but I feel it is there this season and part of that is the understanding with the team as a whole.
"To be honest, the running up and down part of the game is the easy bit. I have always been able to run and keep repeating that.
"But running around is not what wins football games on its own. There's no point making all those runs if you can't pick the right pass, if you can't show the necessary quality when the chance is there, or if you can't take the right position or option defensively.
"To me, those are the hard parts of the game. We are professional sportspeople at the end of the day, running up and down is the least of the job really, that's non-negotiable.
"If I was not able to do that then people would be right to wonder whether there was any point in me being here, you've got to be ready to put the effort in.
"I think it helped that I took part in loads of different sports when I was a kid, I played every sport I could and I think it helped my all-round energy.
"I did some athletics, I played rugby, I liked swimming, cricket. I was always on the go, I was always doing something.
"I think that has always been inside of me, to go out there and leave everything out there.
"I can always have bad games, but there is never an excuse to stop running and not put that effort in. I'll always have that as long as my legs allow me to do it."
They've certainly been allowing him to do it this year, and Roberts – who lest we forget could be heading to his first major tournament with Wales this summer – has clearly relished the wing-back role he was handed after a tactical reshuffle last summer.
It's no coincidence that Bidwell, Roberts and Ryan Manning are three of Swansea's top four assist contributors this term.
It's a demanding role, not just physically but in the decision-making required to play the position astutely, offering defensive cover whilst contributing fully to attacks when the opportunity arises.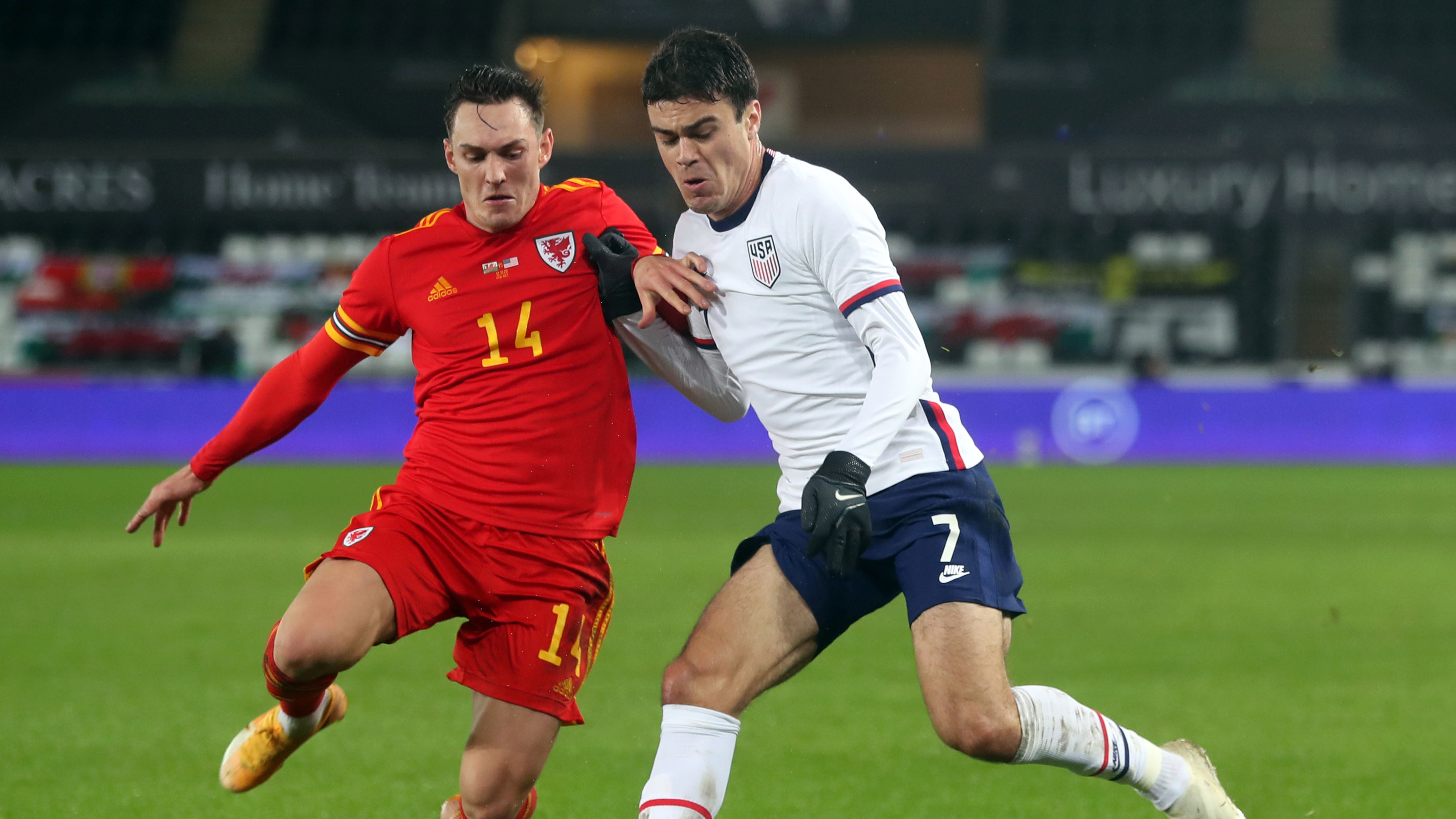 It's a responsibility Roberts has relished.
"I definitely enjoy that side of it. I like to think the staff and players know what they are going to get from me. That I am going to committed, that I am going to be up and down the flank and looking to contribute," he said.
"It is a job where you have to be prepared to do a bit of everything, you are not just an attacker, you are not just a defender and you are not just a midfielder.
"You have to be able to do a bit of everything, and I feel I have got the balance of the role just about right in most of the games this season.
"Obviously, that's not just down to me. That comes from working with the right-sided centre-back, from working with the forwards, from working with the midfielders and understanding where all the parts fit in different parts of the field. It's something we work very hard on.
"We have had a lot of joy on the flanks with Jake and myself, which shows it is working.
"I had played there before under Carlos Carvalhal, under Graham Potter and I have also played there for Wales, so it was not completely new, but I feel this has been the most successful attempt to play that way I've experienced in my career so far.
"It's got the best out of me and the other lads, it allows us to Andre Ayew closer to the goal rather than pulling wide to get the ball.
"It feels like a better balance than when we played right-back and right wing together."
Roberts brought up his century of appearances for the Swans in the unforgettable play-off clinching win at Reading.
And – all being well – he can finish the season on 149, just shy of 150.
That is a target he has long had in his sights, but not just for the number itself, but what it would represent.
Of all homegrown players produced since the club formally established an academy set-up, Joe Allen has made the most first-team appearances with 150.
Roberts wants to usurp his Wales colleague, and hopes it would underline a commitment to the Swansea cause stretching back to the day he first joined the academy.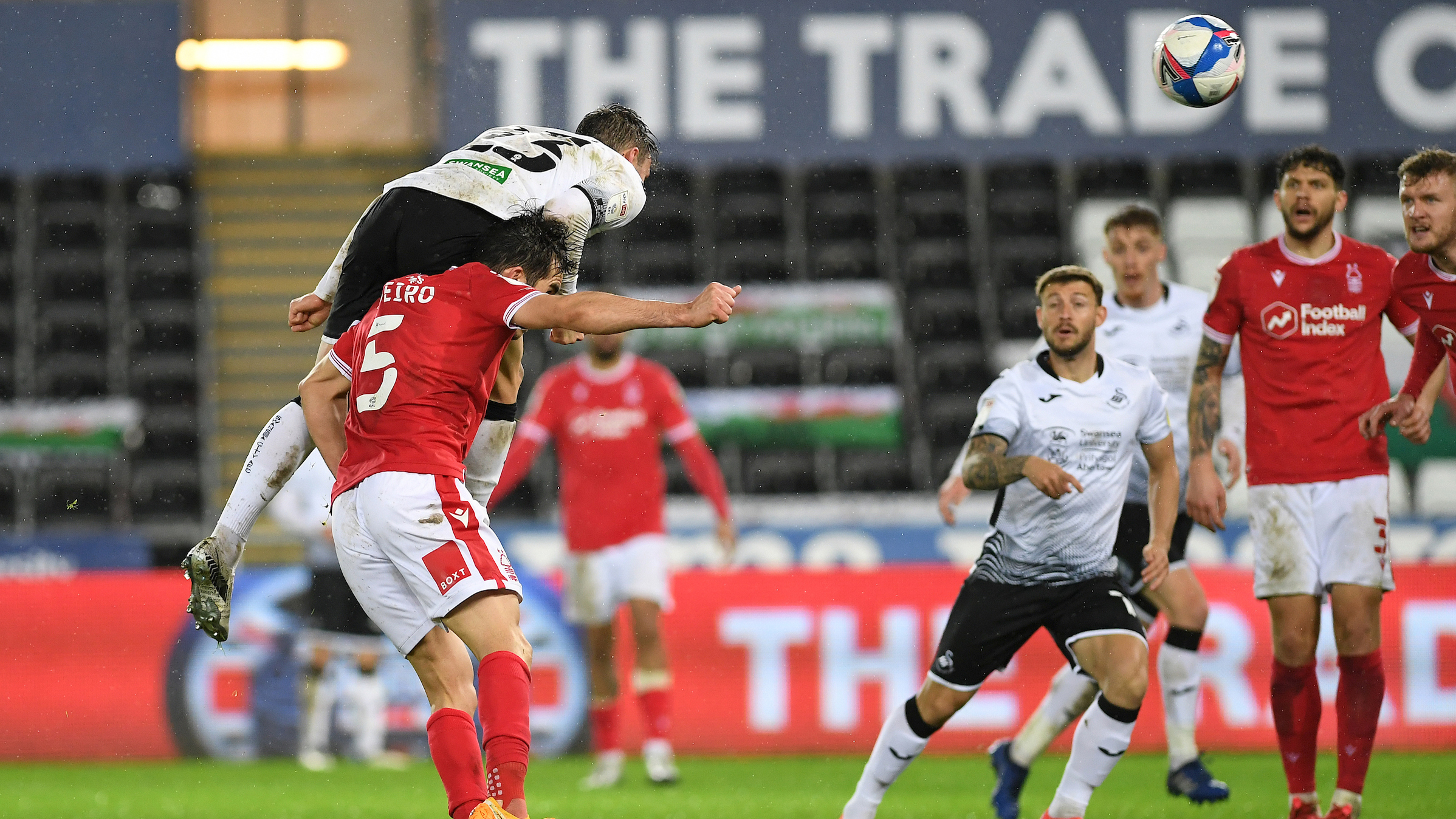 "It is something I keep an eye on, I can't lie about that. I think Joe Allen had the record with 150, so I can't get to it this season even if I play every game," he said.
"But it is something that would hopefully reflect positively on me, and it would be something that can't be taken away from you.
"If someone were to ask the question as to which academy player went on to make the most first-team appearances, then it is your name attached to it until someone beats it.
"It would be nice to achieve, especially when you look at some of the players who have come through.
"I'm on 10 goals so it would be a nice thing if the numbers would line up and I can have 10 goals and 150 appearances under my belt. If we can get promoted with that it would be amazing.
"But I always have an eye for those little landmarks, when I started I wanted to play 50 games and it went from there.
"But the only way I will get there is by working hard and continuing to play well, so that has to come first if any of that is going to happen.
"It's just simple for me, really, I want people to feel that I have always given everything I have for the club.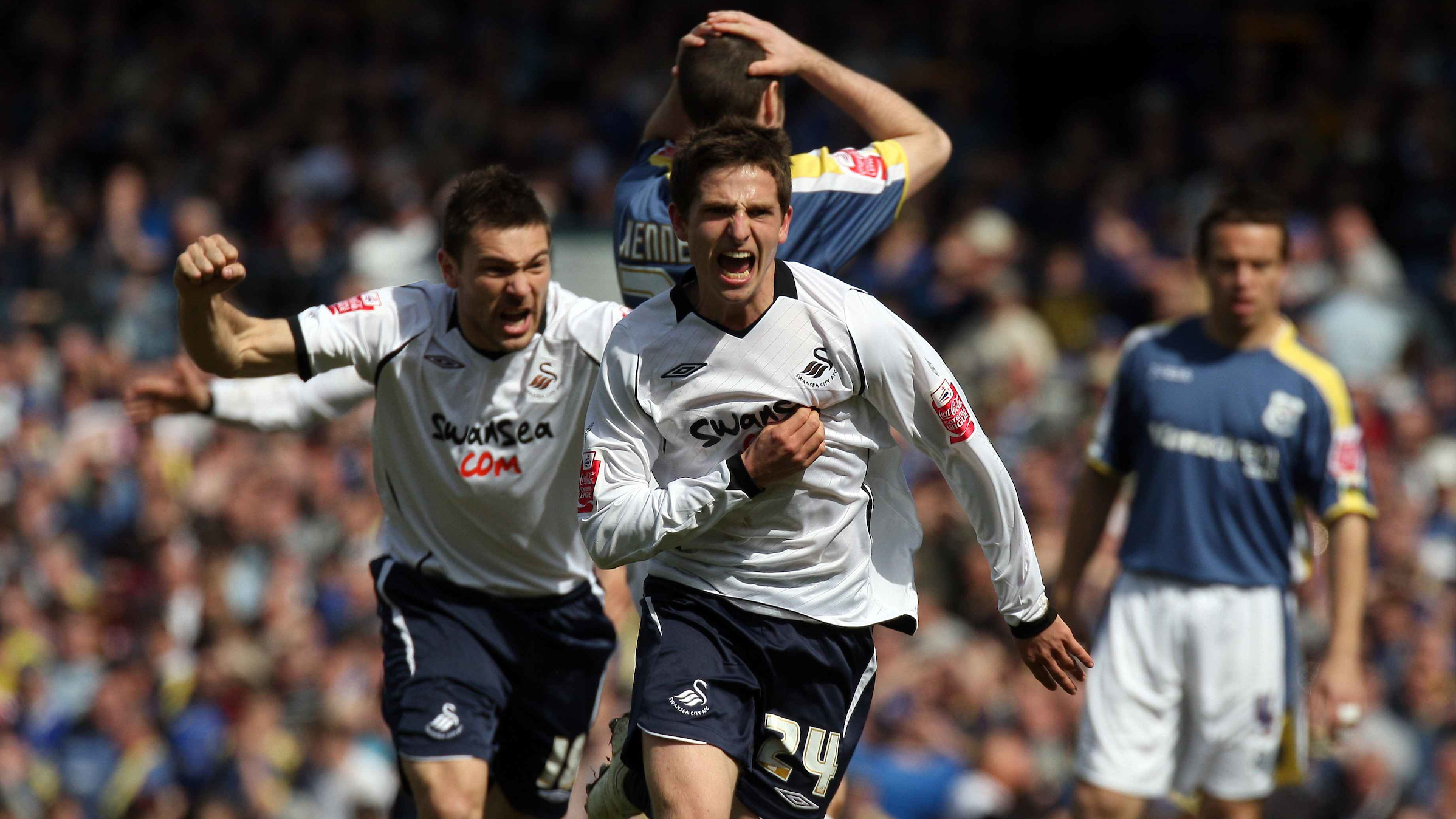 "As I said, I will have good games and I will have bad games. I will have games where I am okay and nothing better. That's part of being a footballer and it happens to everyone.
"But I would not be able to accept those things happening if I could not look at myself in the mirror and say I gave it everything I had.
"You never know how things can go in football, it can be a cruel game sometimes and fate and fortune can play a part in things.
"So, the only thing you can absolutely control, is your own attitude and your own desire.
"If people look at how I play, or look back in however many years' time, and say 'fair play to Connor Roberts, he always gave his best', then I would be happy with that, because I know as a supporter myself what it means to see players make that effort for that shirt and that badge."