Cyrus Christie | I'm enjoying my football again at Swansea City
18th March 2022
First team
Cyrus Christie admits he is enjoying his football again after a hugely positive loan spell so far at Swansea City.
The defender made the temporary switch from Fulham in January after enduring a difficult spell, making only one Carabao Cup appearance in the first half of the season.
That's a stark contrast from his time in SA1 so far where Russell Martin has played the defender in every game he's been eligible for since his arrival.
Christie has repaid the faith shown in him by the head coach with a series of excellent performances at wing back, as well as chipping in with two goals so far.
While the intensity of the position is new to the 29-year-old, he believes that the style of play suits him and he's enjoying his more advanced role.
"I've come here and I'm really enjoying myself," said Christie.
"I've felt at home from day one and its massive when you play somewhere where the fans like you and the manager likes you - I think the players have taken to me as well.
"It's kind of made me start enjoying football again – at times it has been tough over the last couple of seasons.
"The style really suits the way that I play even though it's an unfamiliar position for me. As funny as it sounds, I haven't really played wing back much, but I've come here and adapted to the way the manager plays.
"There's a lot of running – in the position I'm playing you have to make a lot of unselfish runs to create space which is tough work. But it's really enjoyable because when you do get the ball you're usually getting it in good positions.
"No one's really played this way within this team so it's been an eye opener for a lot of players but we've shown how good it can be. We just need the consistency to do it every game."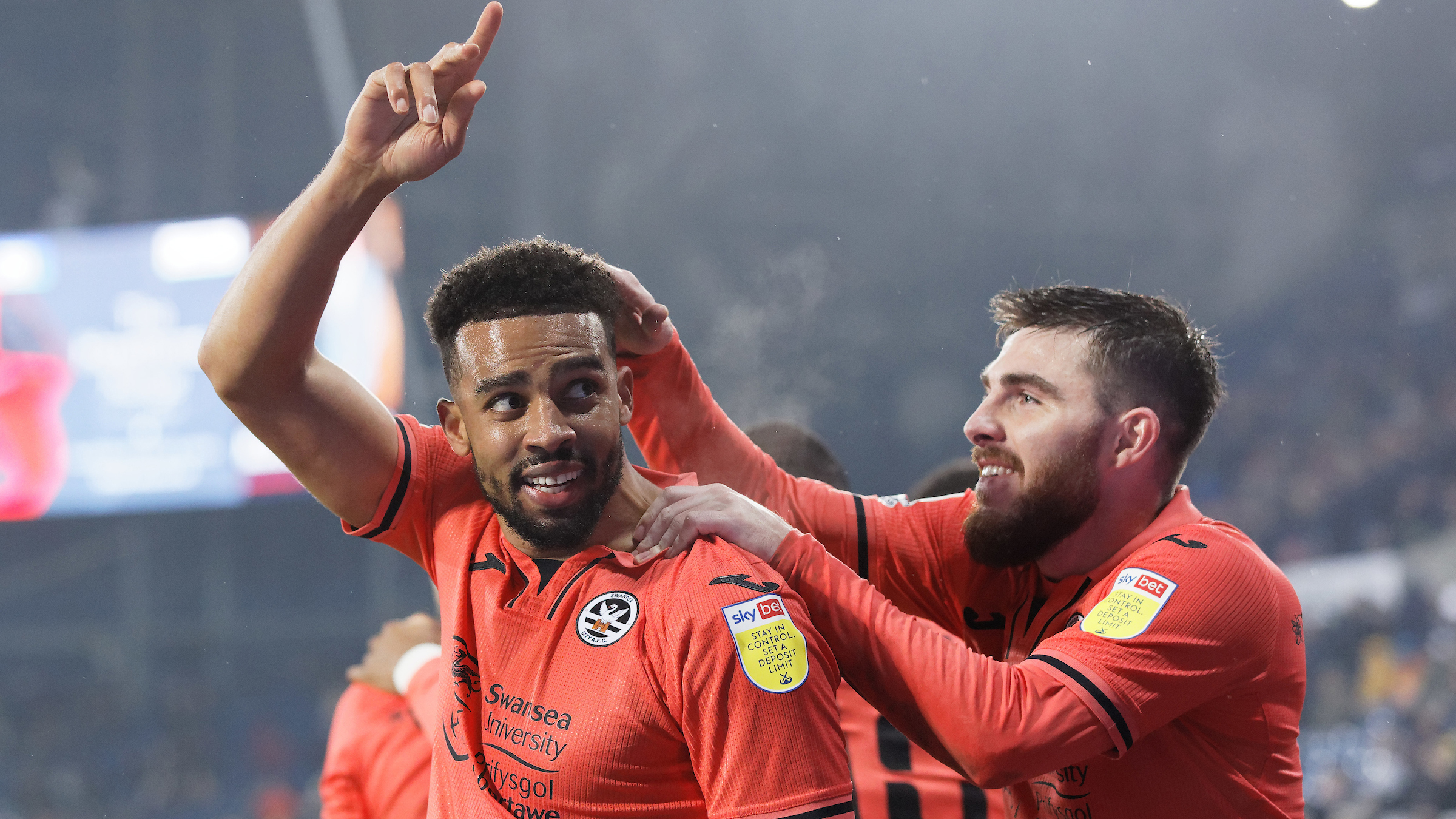 The next chance for the Swans to show consistency is the visit of Birmingham City on Saturday.
Russell Martin's side will be hoping to build on their first half performance against Peterborough as they continuously strive for improvement heading into their final 10 games of the campaign.
"We want to finish as high up the league as we can," Christie added.
"It's a transition period, the way the manager plays is very different to a lot of other teams and the lads have had to adapt, but I think we've shown on many occasions how good we are.
"It's been a bit inconsistent, but that's down to us as players. The manager can tell us from the side line, but when we're out there we have to be a lot smarter at times.
"Everyone enjoys playing at home and we've picked up some good results as of late. We enjoy playing at home, the fans are getting behind us and it's another good opportunity for us tomorrow to go out there and put in a performance and back up the result from Wednesday."