Darren Davies | We are progressing week by week
16th April 2022
Under-18s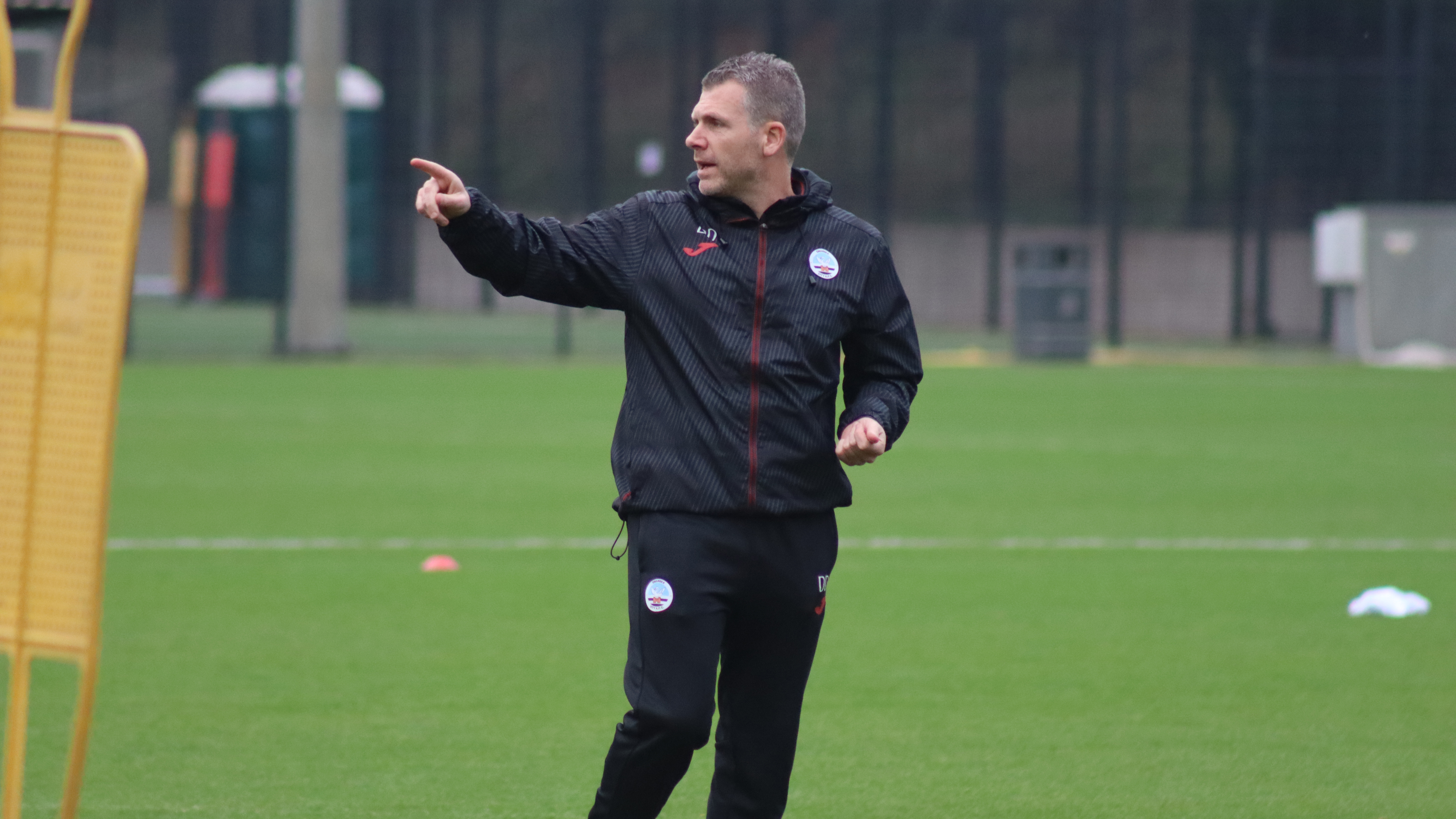 Swansea City Under-18s coach Darren Davies feels his side are getting better and better each week following their 4-0 win over Wigan Athletic in the Professional Development League.
Filip Lissah provided three first half-assists for his side, teeing up Zane Myers and Charlie Veevers with crosses, before a great ball over the top freed Iwan Morgan to make it 3-0 before the break.
The resolute Swans worked hard to hold onto their second clean sheet of the season in the second half, before Josh Edwards' free-kick made it four with 10 minutes to go.
Davies was delighted his side could achieve the clean sheet they set out for and feels his team is showing signs of development every week.
"The boys were excellent today, we started the game exceptionally well which is something we spoke about before the game," said Davies.
"We started well and scored some excellent goals today, good goals from a structural point of view, but also from technique and individual brilliance, so we're really pleased.
"We've told the boys about the standards, we kept on getting better, we keep on progressing individually and as a team week by week.
"It was a good thorough performance in and out of possession, both individually and as a team, it was a good win, we'll analyse as we do week in week out, we'll learn from them and take the lessons into next week.
"We spoke about the clean sheet before the second half because it's part of their development going in to being professional footballers.
"We kept the clean sheet, they obviously came into the second half with some intensity to try and get into the game for 15 to 20 minutes and I thought we managed the game there well.
"We grew into the game from there and scored another good goal from Josh Edwards, it's very pleasing all round, we enjoy the weekend and go back to work on Monday.
"Filip Lissah was excellent today, to be honest I think everyone was, we got a little bit tired in the second half, and with the way we press then it's always going to happen.
"I don't like to highlight individuals because from one to 14 today we were excellent and the team spirit is getting to where we want it to be.
"The players are demanding more of each other, a shining example of that was Kyrell Wilson breaking through and he could have squared it across to Corey Hurford late on, and the boys gave him a telling off before I could get to him so that's a sign of the leadership skills in the team.
"It's been a constant work in progress with this group throughout the season, if the boys stay true to their values and the culture of this football club then we're on a good path."