A decade at Swansea City in sight for Wayne Routledge
8th August 2020
First team
He joined Swansea City thinking one year in SA1 would be realistic. Now Wayne Routledge looks forward to a decade of service at the place he now calls home.
The winger arrived from Newcastle United in 2011 as the Swans – entering the Premier League for the first time under Brendan Rodgers - became the ninth different club of his career. He was just 26 at the time.
Now, nine years on, Routledge has penned a new one-year deal in SA1 as he closes in on 300 appearances for the Swans.
A player who was labelled a journeyman at the time due to his long list of previous clubs, Routledge has now become a Swans stalwart, and is as important to the team as ever.
The length of service is something which surprises even the man himself.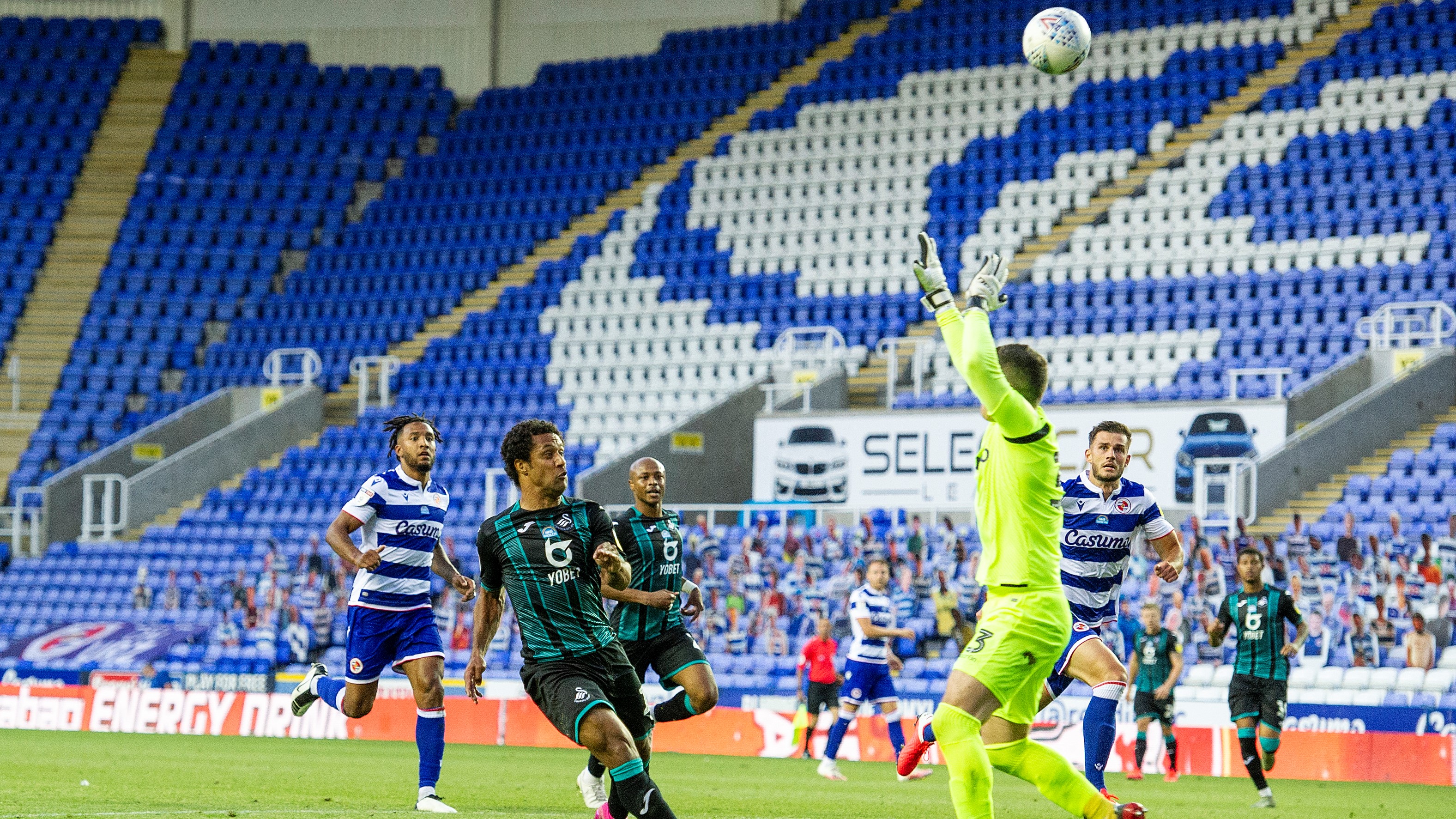 "Given what had gone on in my career before I arrived in Swansea, it is a surprise that I have got to a stage where I will play in my 10th year for the same club," said Routledge.
"That is an achievement in itself, particularly as you don't tend to see a player reach that length of service at a club these days.
"I arrived in Swansea with my mum and brother, and I went to see Brendan.
"I was shown around and I remember being in the gym at Llandarcy. Bearing in mind I had played at some big clubs like Tottenham and Newcastle, who I was leaving to join Swansea, and they had fantastic training facilities.
"The club was using a health club for its training base, but Brendan told me that the club had plans moving forward and this was what the club was about right now, and I bought into it.
"It was the best decision I have made in my career."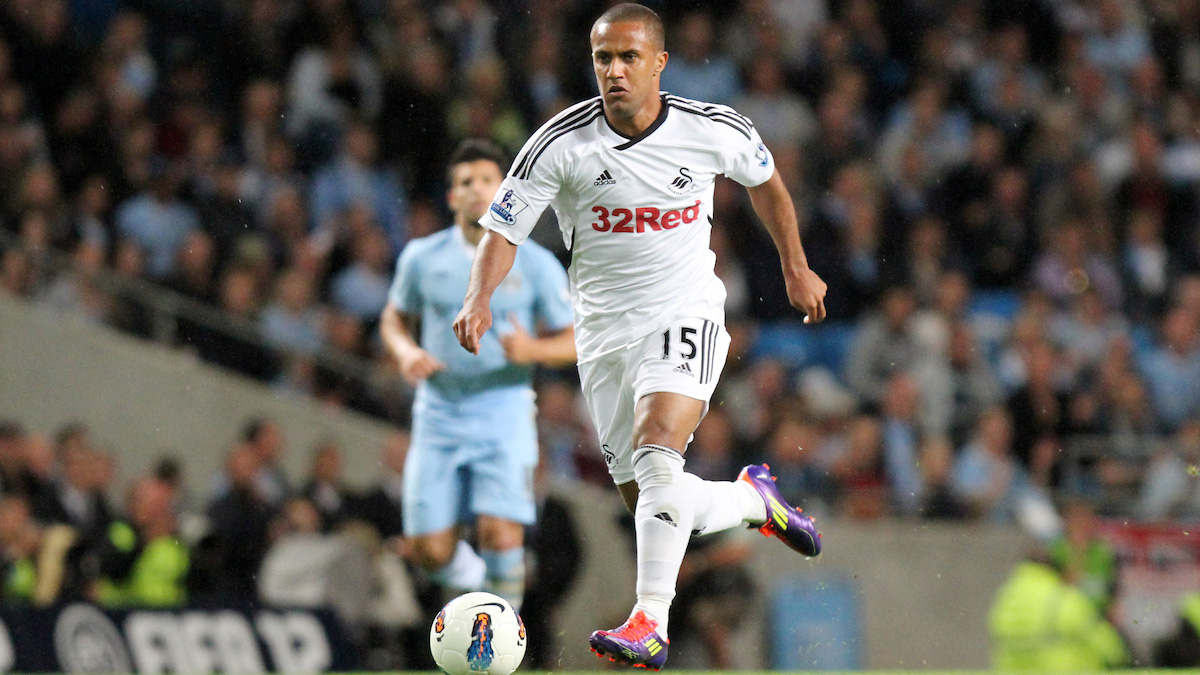 Routledge would make his debut in the Swans' defeat to Manchester City in the club's first Premier League fixture.
Premier League survival, a League Cup title and an Europa League adventure would follow as the Swans enjoyed some incredible moments before the club's seven-year spell in the top flight came to an end.
"I was floating around in my career, but I came to Swansea and re-educated myself on football under Brendan Rodgers, and then Michael Laudrup," admitted Routledge, who won the Championship title with QPR and Newcastle before heading to south west Wales.
"I have certainly improved a lot as a player, and I've been fortunate enough to experience some unbelievable moments here.
"Nothing can really top Wembley. Everything about the run to the final, the way we played at Wembley and the manner of the victory – it just can't be topped from my time here.
"A really satisfying moment was at the end of our first Premier League season. We had been touted as strong favourites for the drop, and the media were saying there was more chance of seeing Elvis than Swansea staying up.
"So, when the fans dressed up as Elvis for our last game of the season against Liverpool, it was satisfying to prove the doubters wrong whilst having a laugh at the same time.
"Over nine years we have had some magical moments, but for me, the team-mates I have had rank higher than certain matches.
"I've built up such a strong bond with guys inside that changing room over the years. I'm obviously very close with Nathan (Dyer), the same too with Ashley Williams, while there are lots of others with whom I've become really friendly with.
"We've had some amazing changing rooms in terms of characters."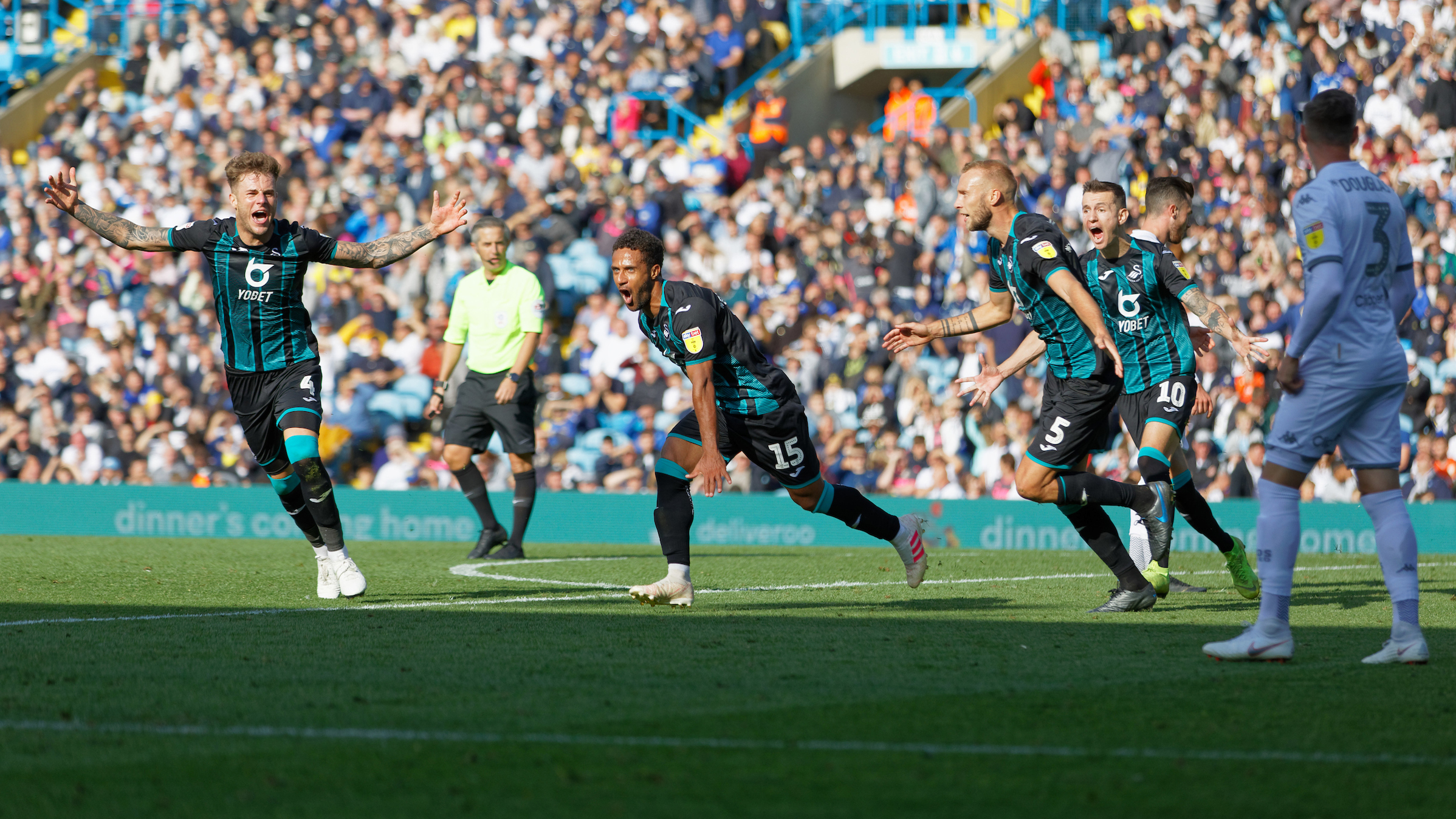 Back in the Championship, Routledge has helped nurture the Swans' young crop of talent over the past two campaigns.
Now 35, he is the eldest member of Steve Cooper's first-team squad and holds extra responsibilities of mentoring the younger players in the changing room.
He has chipped in with his fair share of performances on the pitch this season too, scoring a late winner against Leeds in September while his brace at Reading on the final day of the regular season sent the Swans soaring into the play-offs in the final minute of the campaign.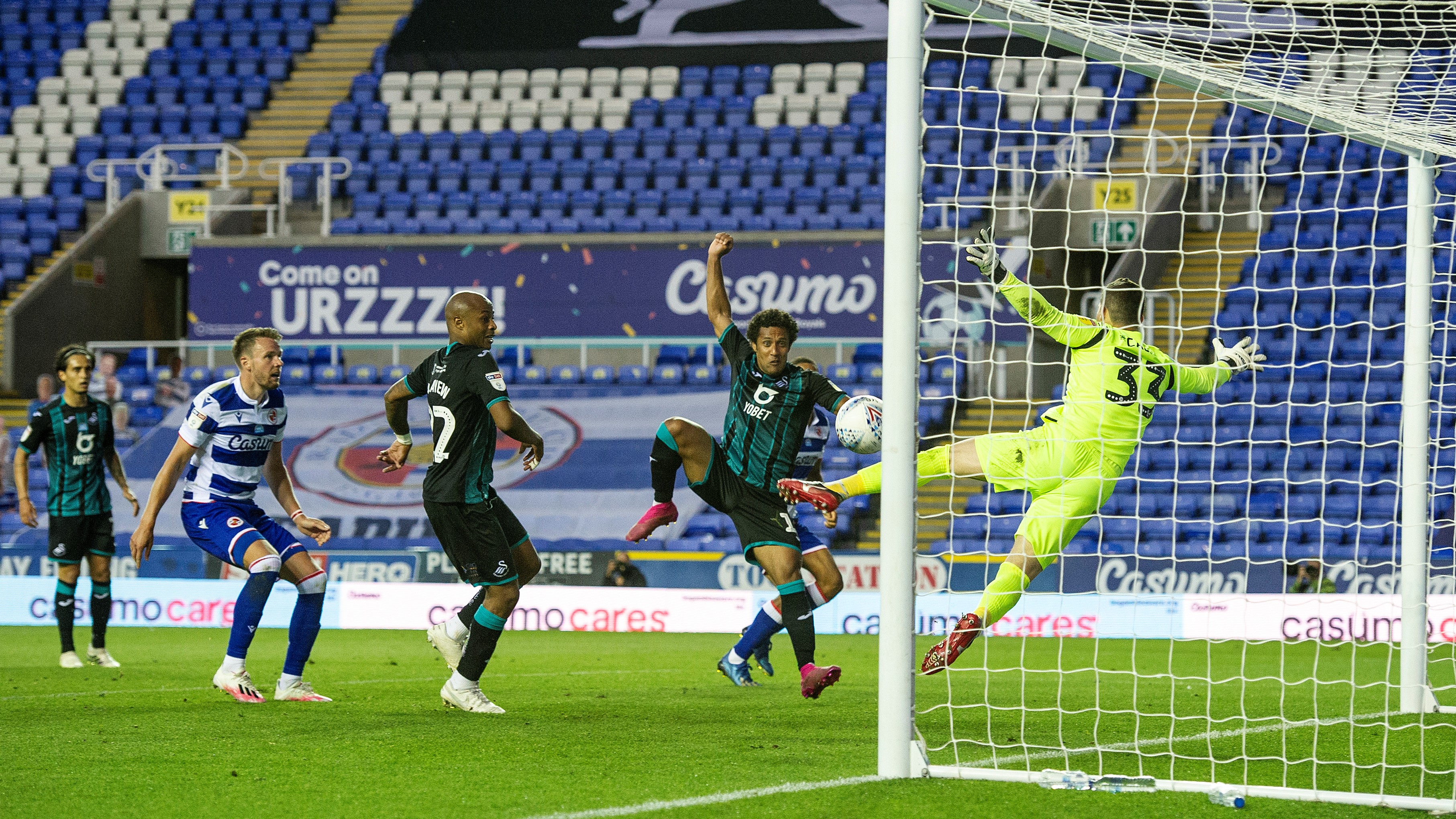 "It has certainly been an experience! It has been about growing up," he added.
"When I first arrived as a 26-year-old, it was about doing the best for me. That has changed so much – now it's all about what is best for the team.
"We have a very young group now, and it's the responsibility of the more experienced players to help this team mature.
"Steve Cooper is great in that he encourages me to sit down with the less experienced lads and help them in any way possible. It's a role I really enjoy.
"But I'm not just here for that. I have signed a new one-year deal because I want to help the team on the pitch too. I feel I can bring something to the team.
"We went close this year to promotion, but now we start again and look to continue improving under the gaffer."