EFL Day of Action | You vs Train
14th April 2021
Foundation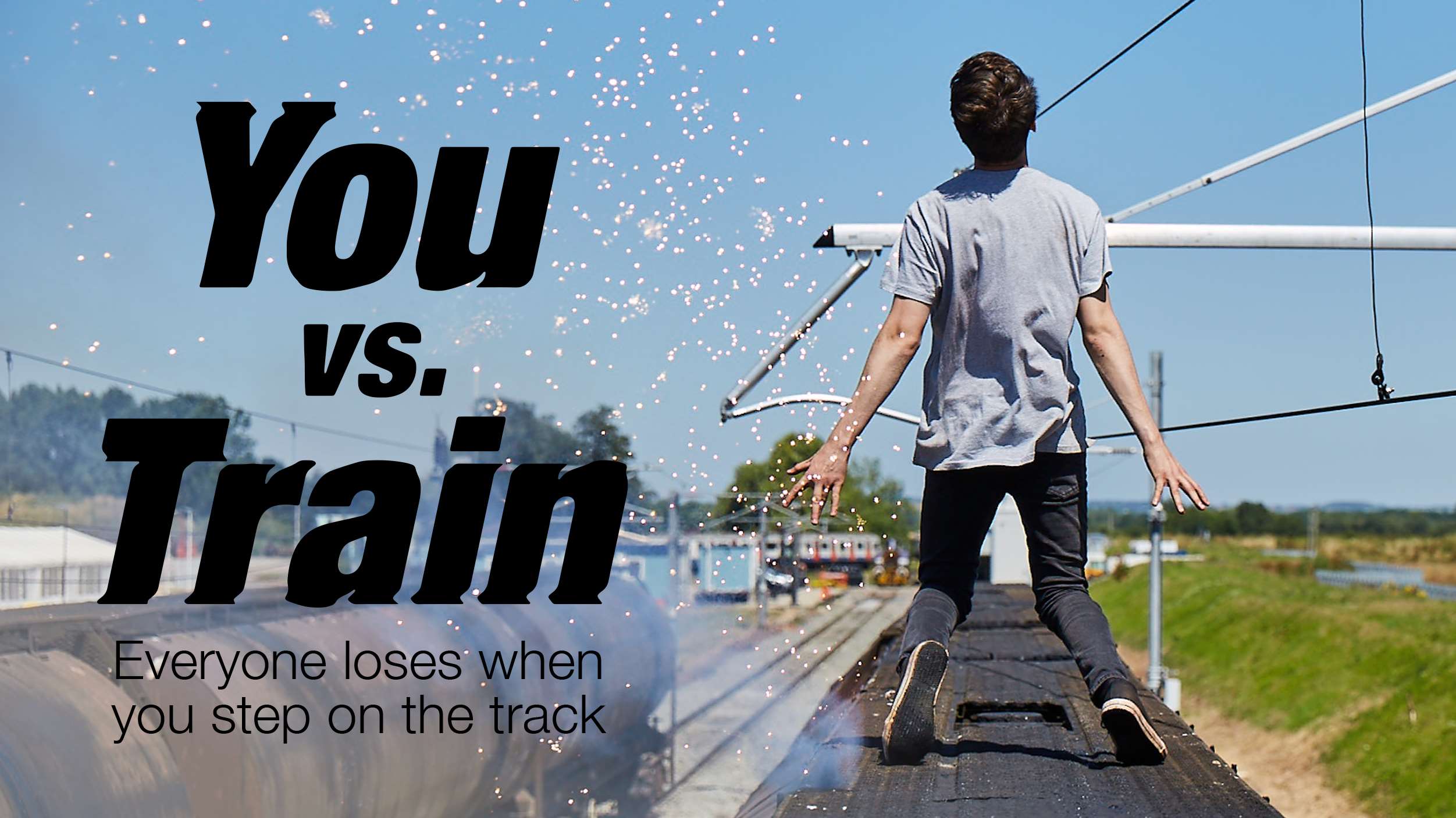 To mark the EFL Day of Action, we take a closer look at the work done as part of Swansea City's You vs Train project.
Partnered with the EFL Trust and Network Rail, the campaign aims to raise awareness among young people of the dangers on the railway.
Every year, hundreds of people unintentionally take on the railway and lose – whether it is through being hit by an unexpected train, or by electrocution through the lethal current within the rails and power lines.
Graham Smith, second education lead at the Community Trust, said: "Swansea is a hotspot for trespassing on the railway.
"It's really important that we as a club and a Trust engage with the issue.
"Lots of our partner schools have playing fields with railways running along the back of them, so the young people face that temptation every day.
"The fact we can use the power of our brand and the influence of the players to strengthen that message is really key to the work we deliver on the project."
The Community Trust released a campaign video in October with Jordon Garrick, Cameron Evans and Katy Hosford providing messages of support.
And Garrick, who was also involved in last year's project, is pleased to raise awareness of a severe matter.
"As role models, it's massive for us to let young people know the dangers – especially with them going out to play a lot more as restrictions lift," the Swans winger said.
"There's no fun you can have around a railway track that you can't have in a local park or field.
"It's so much safer to just stay away and not even risk going near them."
The campaign video appeared on the SwansTV Live stream as we selected Swansea City's Championship clash with Rotherham United as our matchday focus.
Additionally, we ran a poster competition for our Junior Jacks, with the winning entry appearing in the matchday programme.
During lockdown, we delivered a series of virtual classroom workshops and assemblies to our partner schools, while continuing to raise awareness via regular related posts on our social media channels.
Since resuming face-to-face delivery earlier this year, we were able to film a case study at Llangatwg Community School, where surrounding railway lines provide an unwanted temptation for young people on a daily basis.
Ward Jones, deputy head at Llangatwg, said: "It's certainly important for us to have a different voice giving them that knowledge and understanding.
"Unfortunately, these situations do happen and have happened, and none of us want to be in that scenario.
"So, we urge the young people to listen to these safety messages and take them on board."
Emily Coughlin, community safety manager at Network Rail, added: "Every year, we're continuing to see an increase in trespass.
"Whilst some of it is deliberate, some of it is simply just a lack of education.
"The more people we can educate and the further we can spread the message, the better."