Elton John at Swansea.com Stadium | Concert-goers urged to plan their travel in advance
25th June 2022
Club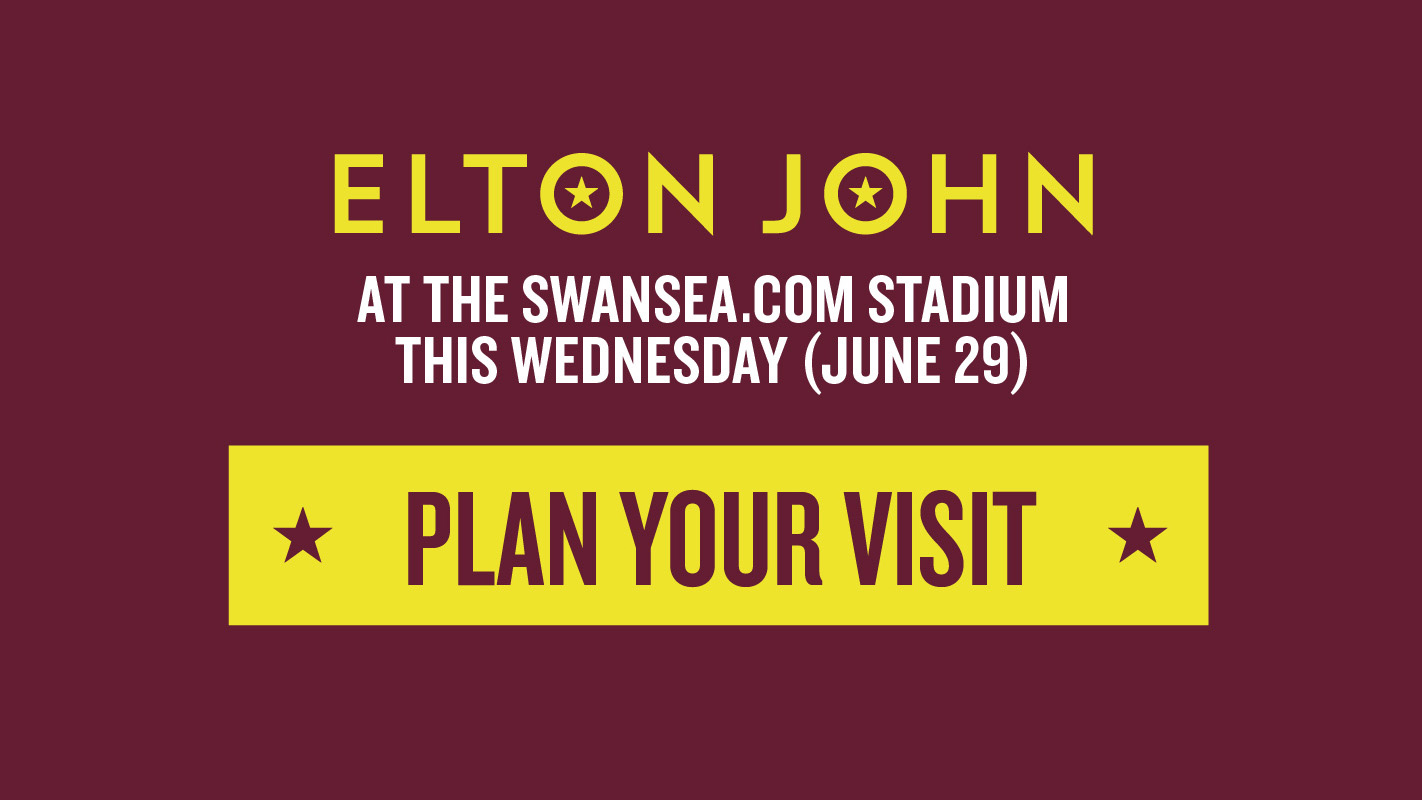 Swansea City are excited to welcome Sir Elton John to the Swansea.com Stadium on Wednesday (June 29).
With a large crowd expected, we are issuing an urgent appeal to concert-goers to seriously consider their travel requirements for the event and plan their journey accordingly.
All on-site parking has now SOLD OUT, and with limited parking options within the immediate local area of the Swansea.com Stadium, concert-goers should review the options available to them and organise in advance of the event.
In addition to the above, concert-goers should review road closures in place on the day of the event. There is more information on these below.
Concert-goers who are planning to be dropped off/picked up within the local area should also see below for details on where to safely do this.
Important notice
We would like to remind concert-goers that anyone wishing to book any of the options below for parking and travel will need to set up an online account first. The quickest and easiest way to do that is HERE.