Ethan Laird | Doing the dirty work is key if we want to keep improving
1st November 2021
First team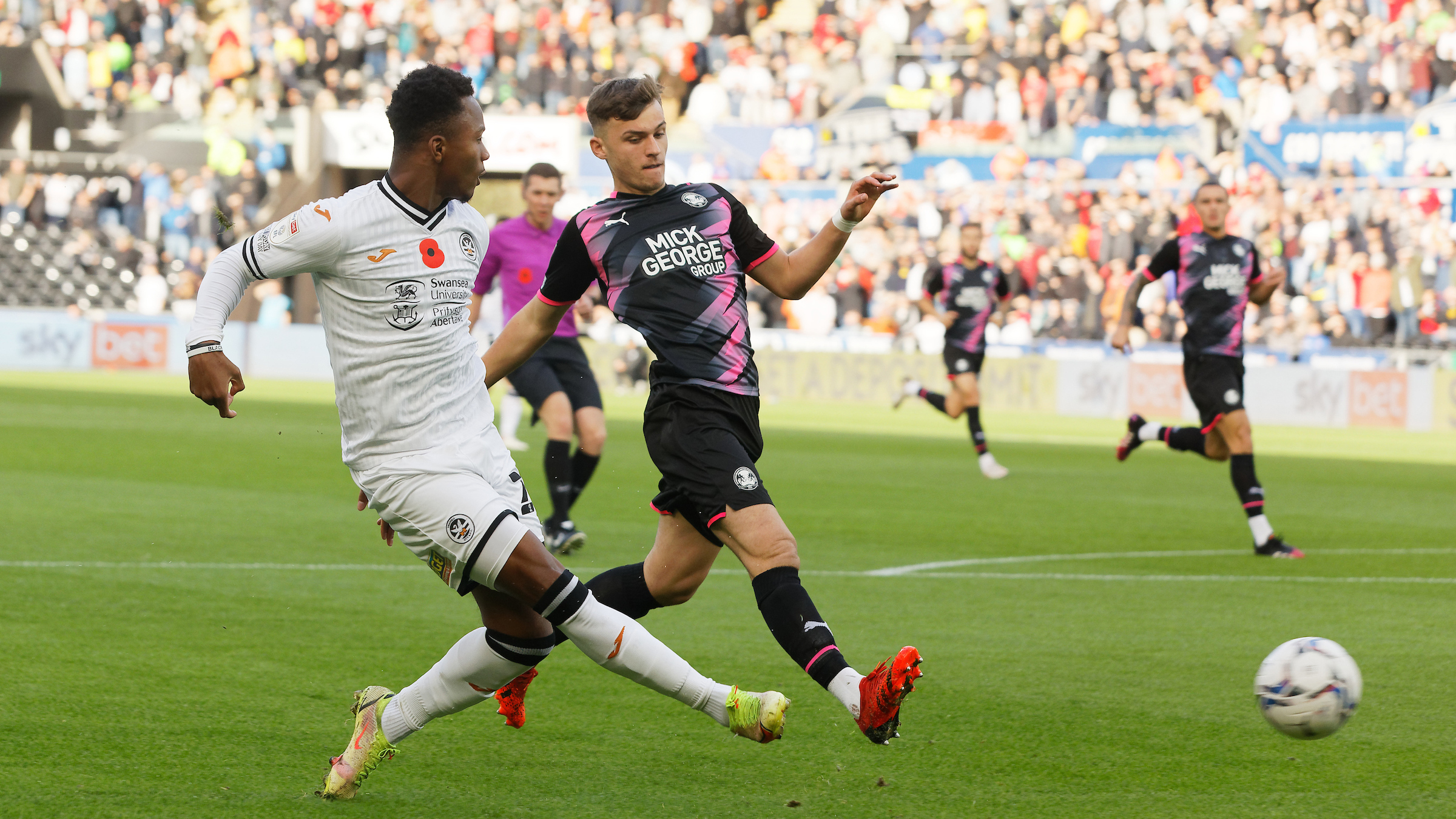 Ethan Laird says no-one should underestimate the amount of hard work that goes into Swansea City's efforts to play an effective, attractive brand of football.
The wing-back – on loan from Manchester United – has made a big impression early in his stint with the Swans, and teed up Jake Bidwell for the opener in the weekend win over Peterborough.
Russell Martin's side have won plaudits for seeking to display a possession-based style, and they have dominated the share of the ball in the majority of their games so far this season.
Their stats for possession and pass completion are the best in the division, but the energetic Laird makes clear that those sort of figures are only possible through a tremendous amount of graft.
"We have to work hard if we want to enjoy it. We have to be prepared to put the work in for each other," he said.
"That is something the gaffer and the staff have spoken about all the way through.
"You will see those moments where we are smiling on the pitch after a goal or a win, but to be able to do that all the hard work has got to be put in first.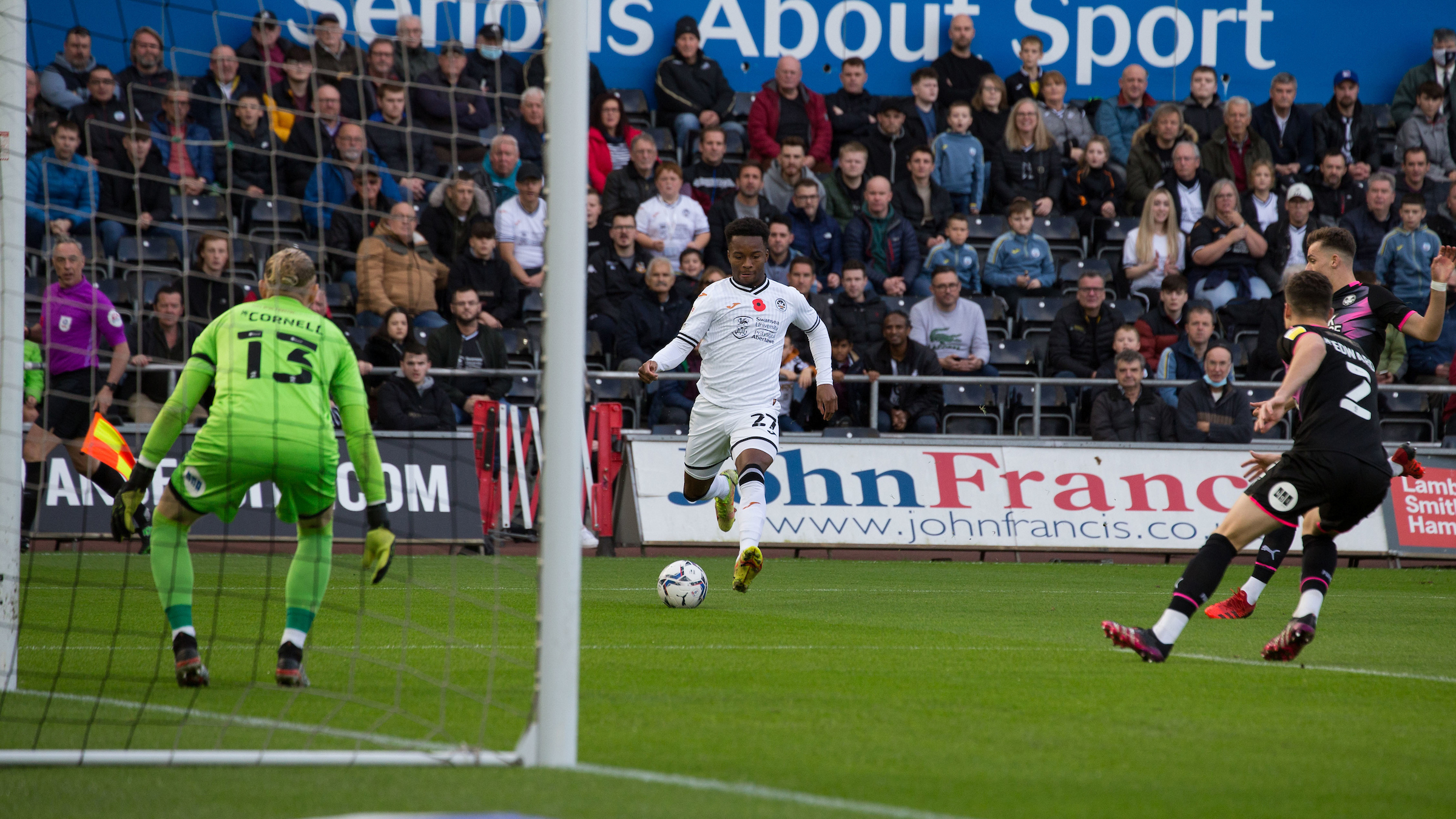 "It's about making those lung-busting runs, it's about making those covering tackles to get the ball back. You have to help each other out as much as you can.
"I love doing that, that's what drives me is being able to know I can contribute going forward and I can contribute going back too, that I have the energy and speed to try and make a difference.
"I do my best to recover and go again, that is what I am here for. I have to work as hard as I can and be as near to 100 per cent as possible.
"I can feel the connections are growing, you can see it. We practice things and when they come off – like they did for the first goal on Saturday – it is great and it is a sign of things coming together.
"The way we play, everyone does everything. Defenders don't just defend, they are involved in the build-up and trying to create space, attackers have to be prepared to work hard and press without the ball and try and win it back.
"You have to do the dirty work so we can do the nice stuff. The way we play comes with some risks, but if you can work hard you can limit some of those risks and I think you can see it is coming."