An Evening with Angel Rangel
25th August 2021
Club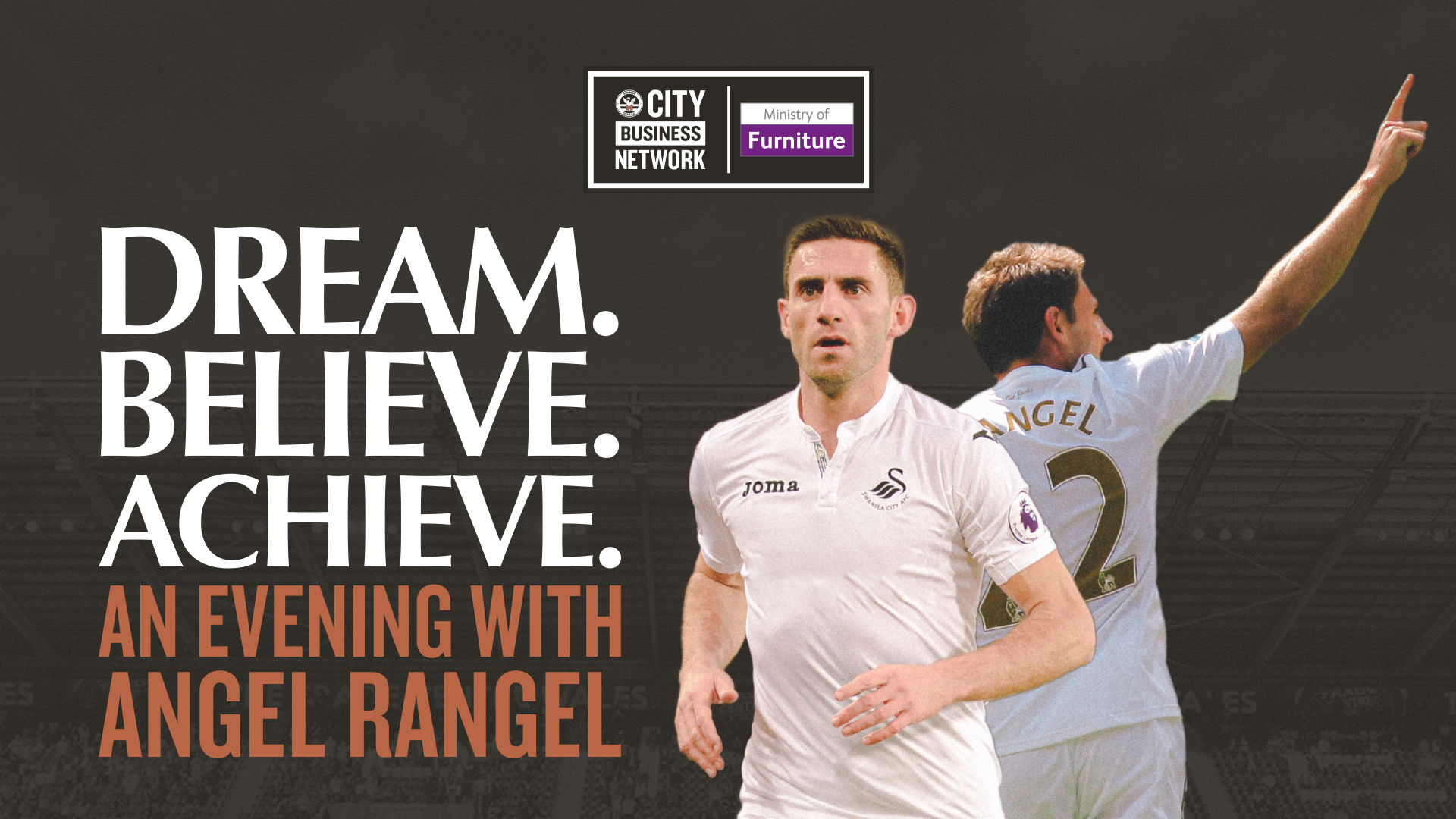 On Friday evening, over 50 of our partners and sponsors joined Kev Johns, Lee Trundle and Connor Roberts for our first City Business Network event of the 2021-22 season at the Swansea.com Stadium. 
The evening included our networking event and a one course meal, followed by watching Bristol City v Swansea City. 
Our suppliers AU Vodka and Cygnet Gin provided a drinks reception for guests on arrival, with Lewis' Pies offering guests half-time pasties.
The event, sponsored by Ministry of Furniture, featured guest speakers Peter Lynn and Rebecca Edwards-Symmons, head of commercial at Swansea City to discuss 'New Beginnings', including what that means for the club.
Our next City Business Network event will be held on Wednesday, September 29.
The event titled 'Dream. Believe. Achieve.' will be held at the Swansea.com Stadium, for an evening with Swans legend Angel Rangel and Swans favourite Kev Johns, followed by a live stream of our away fixture to Fulham at 7:45pm. 
The evening will include opening remarks from our City Business Network sponsor, Ministry Group, and an intimate personal discussion with Angel about his amazing career. Guests can expect:
Drink upon arrival 

One course meal

Half-time nibbles
Free for current City Business Network members, £30pp for non-CBN members. For more information on how to register, please click here.
ALL BUSINESSES WELCOME
For any other enquiries, please email cbn@swanseacity.com