Events DC back Swansea City's FA Cup quest again
4th January 2020
Club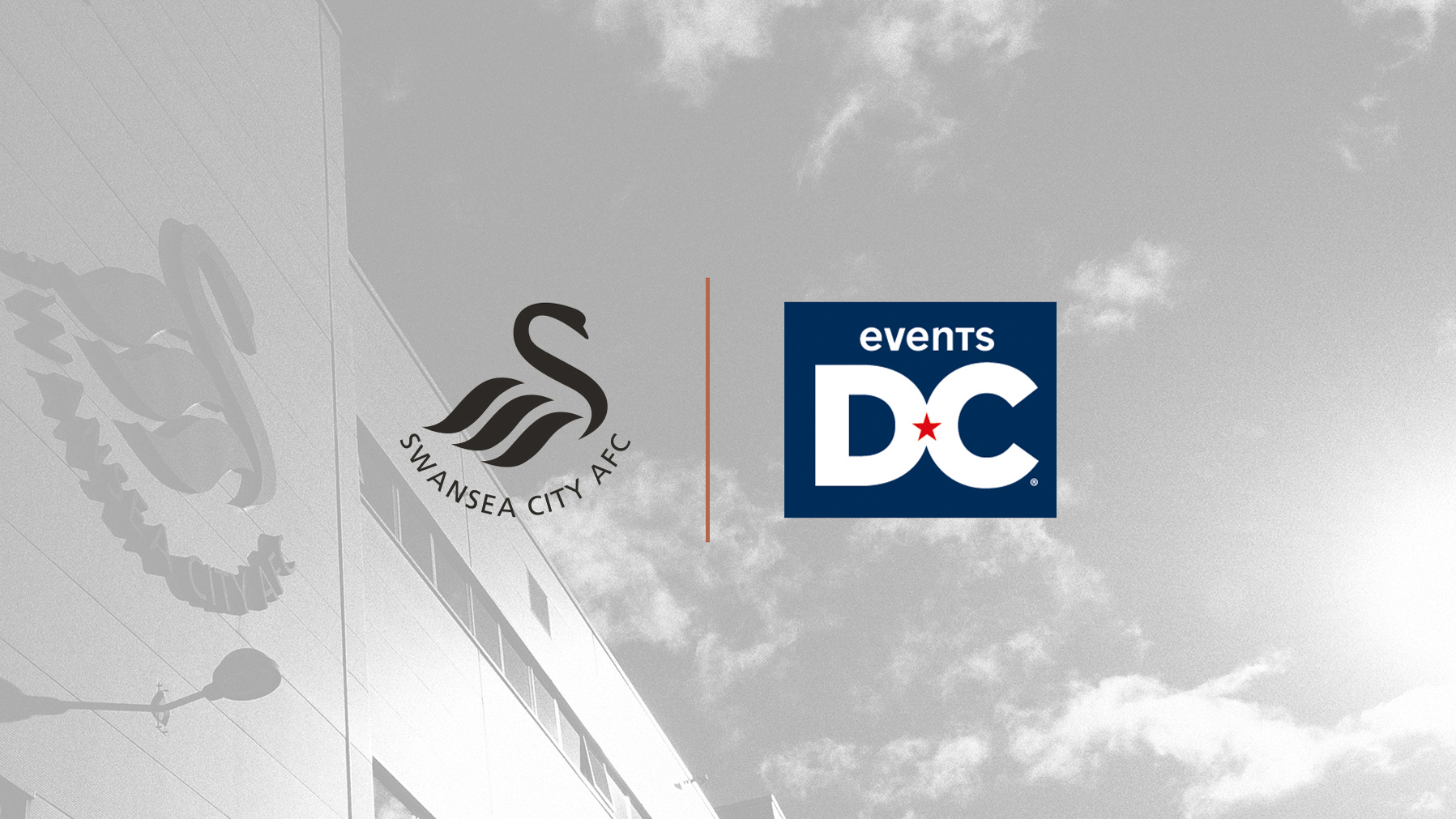 Swansea City will once again receive major global support when the club kicks off its FA Cup campaign at QPR on Sunday, January 5 (2.01pm).
Events DC, the official convention and sports authority for Washington, DC, has announced their continued support of the Swans for the second consecutive season as sleeve sponsor.
Events DC extends its strategic partnership with Swansea City in an effort to continue to solidify Washington, DC, as the home of international soccer in the U.S. Through this partnership, both organisations look forward to strengthening world-class soccer talent in DC, while continuing to provide unique soccer experiences and visibility for the city's passionate soccer fanbase.  
Swans' Head of Commercial, Rebecca Edwards-Symmons, said: "We are delighted that Events DC has decided to partner with us again this season. We enjoyed a thrilling FA Cup run together last season – and hopefully we can do the same again when the competition begins in January.
"Events DC is a highly-regarded and respected name and we are pleased they regard Swansea City as a partner to be proud of to help them promote a wonderful part of the world.''
As a Swans supporter, Events DC was strategically attracted to the club through the club's American ownership and close working relationship with MLS side D.C. United.  Events DC operates and manages the historic RFK Stadium, the previous home to D.C. United, and has hosted many international matches at the iconic stadium. 
"With a prestigious history of hosting international soccer matches in Washington, DC, Events DC is pleased to be returning as the presenting sponsor of Swansea City's FA Cup sleeve,'' said Gregory A. O'Dell, president and chief executive officer of Events DC. 
"This strategic partnership with the Swans reinforces the continued importance of international soccer and their devoted fans in the District. 
"DC is a world-class sports city and this global platform will create increased visibility to soccer fans around the world.  We wish Swans the best of luck in the FA Cup and look forward to hosting Swansea City and many other future international matches in our nation's capital."
Through their partnership with Swansea City, Events DC will sample the prestige of the FA Cup and its global visibility as the most watched domestic cup competition in the world. 
The prestigious backers became the club's first FA Cup sleeve sponsor last season as the Swans enjoyed an exciting cup run with victories over Aston Villa, Gillingham and Brentford.
They also came within a whisker of reaching only their third FA Cup semi-final appearance when they stormed into a 2-0 lead over Premier League champions Manchester City, only to be denied by two controversial goals in a late 3-2 defeat.
About Events DC
Events DC, the official convention and sports authority for the District of Columbia, delivers premier event services and flexible venues across the nation's capital. Leveraging the power of a world-class destination and creating amazing attendee experiences, Events DC generates economic and community benefits through the attraction and promotion of business, athletic, entertainment and cultural activities. Events DC oversees the Walter E. Washington Convention Center, an anchor of the District's hospitality and tourism economy that hosts more than 1.7 million visitors and generates more than $400 million annually in total economic impact, and the historic Carnegie Library at Mt. Vernon Square. Events DC manages the RFK Stadium-Armory Campus (RFK Campus), including Robert F. Kennedy Memorial Stadium, Festival Grounds at RFK Campus, the non-military functions of the DC Armory and the Skate Park at RFK Stadium. Stay current on the 190-acre RFK Campus Redevelopment Project at www.RFKCampus.com. Events DC also built and serves as landlord for Nationals Park, the first LEED-certified major professional sports stadium in the United States. Events DC manages Gateway DC, R.I.S.E. Demonstration Center and the Entertainment and Sports Arena (www.ESAontheRise.com), all conveniently located in the Congress Heights neighborhood of Washington, DC. For more information, please visit www.eventsdc.com and find us on social media – Facebook, Instagram and YouTube (Events DC), and Twitter (@TheEventsDC).