Familiar faces backing the Swans on Liberty return
26th June 2020
Club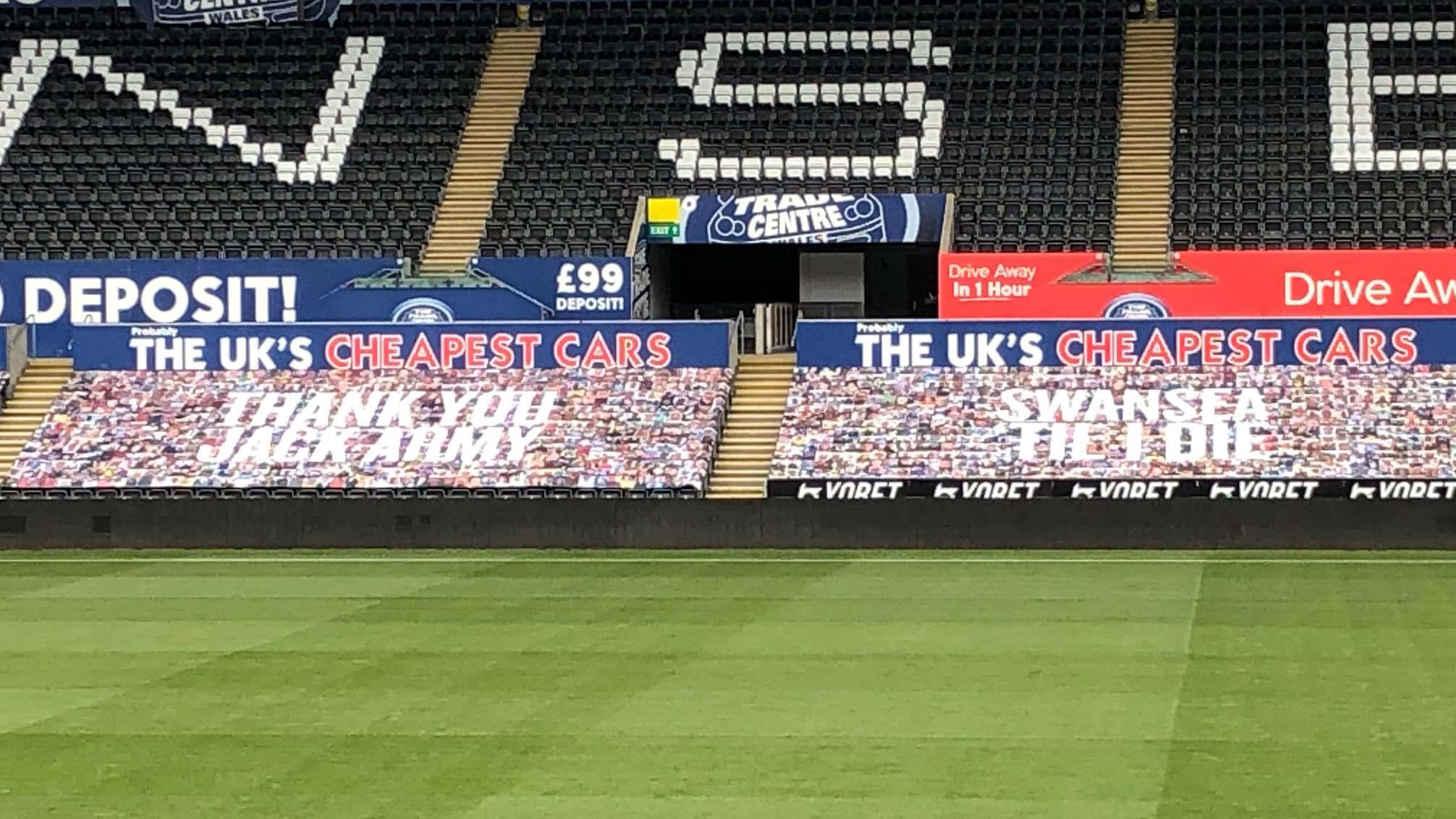 The Swans may not have the Jack Army in situ to roar them on at the Liberty Stadium against Luton on Saturday, but there will still be many familiar faces in the stands backing Steve Cooper's boys.
The club has produced four huge banners that will sit alongside some of our supporter flags sporting 3,000 fan faces across the East Stand.
We asked season ticket holders to send us their picture as part of their refund option, and 3,000 made the deadline and will be in place for the first home game behind closed doors.
Not every picture sent in was suitable, so unfortunately Boris Johnson, Dominic Cummings and Donald Trump didn't make it past the picture police as we couldn't find them on our season ticket database!