Former Players' Association funds get Christmas boost
20th December 2021
Foundation
The secretary of Swansea City Disabled Supporters' Association has donated funds to the Former Players' Association in appreciation of the players who have supported her family over the years.
Cath Dyer raised money from a Christmas raffle and has split it between the FPA and another charity close to her heart, Cerebral Palsy Wales.
The donation to the FPA was in recognition of the support many ex players have given to her family and the DSA over the years.
"I started following the Swans back in the early 80's when we were in Division One. The Vetch days were fab, and there used to be discos in those days in Harpers where we used to mingle with the players.
"I have fab memories.
"I also love the players from the 2007-2008 season who my family and myself formed great relationships with.
"I am still in touch with many. The Swans and club have been an important part of my life for over 40 years and it's nice to be able to donate something to the FPA."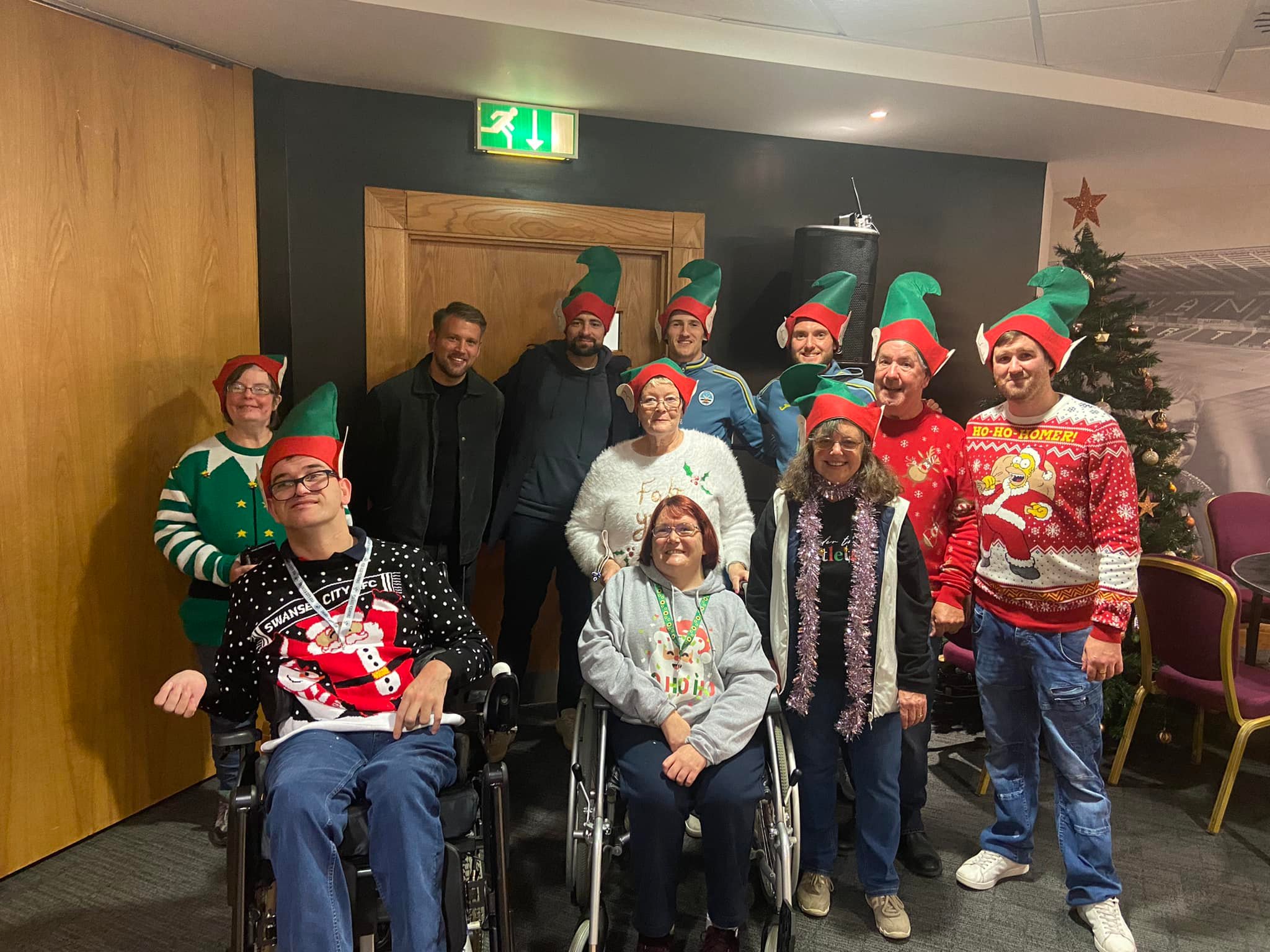 The DSA committee has been keeping in touch with its members via virtual events such as coffee mornings during the pandemic.
And they have been joined by ex Swans including Andrea Orlandi and Alan Tate for question and answer sessions.
Last Christmas a number of former players including FPA committee members Alan Curtis and Lee Trundle, sent video messages to DSA members, a gesture that was warmly received.
Cath explained that many former players continue their relationship with the DSA long after they leave the club or finish playing football.
"Our DSA members range from one up to 87 years. The ex-players are very important to us as they have fantastic stories to tell about their time as Swansea players and are always willing to share their happy memories."
Ex Swans who want to be involved with Swansea City Former Players' Association are asked to fill in the registration form HERE.
The club is also keen to hear from relatives and friends of former players who are not online but who might still like to join the FPA.
Anyone in this category is asked to call the FPA secretary, Catherine Thomas, on 01792 616420 or email catherinethomas@swanseacity.com
Anyone interested in finding out more about the DSA can do so HERE