Habitat Homecare's January Carer of the Month
24th February 2022
Club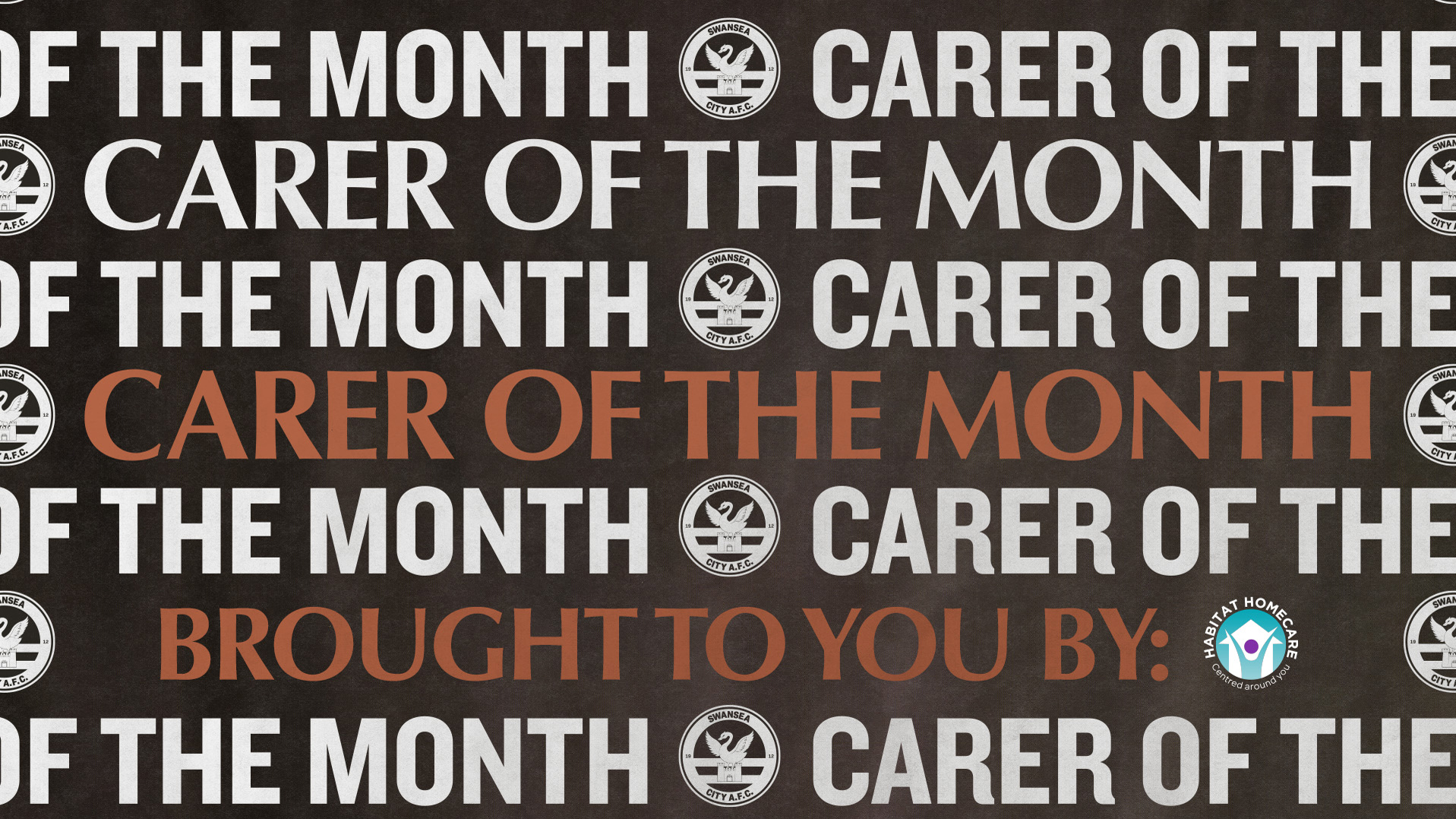 Swansea City is delighted to continue its support for Habitat Homecare's 'Carer of the Month' scheme, which has been launched to provide a small token of our appreciation and to recognise those carers who have gone above and beyond to improve someone's life.
Working in the care sector is renowned for being one of the most challenging but rewarding career paths to follow, and for many good reasons.
Being a carer means you are able to make a real difference to people's lives on a daily basis – from cooking their favourite meal to making sure they are safe and cared for in their own homes.
Providing care for someone on a regular basis allows you make a real difference to someone's life, particularly when you are supporting someone who is living with a condition that requires a wider range of more complex care needs
The 'Carer of the Month' initiative helps us to recognise those who've gone that extra mile, above and beyond what's expected. Expertly delivering professional, person-centred and outcome-focused care.
Habitat Homecare's managing director Steve Davies is pleased to announce their January 'Carer of the Month' award goes to Courtney Mainwaring.
Courtney was given the award as a she is a valued and reliable member of the team. She goes above and beyond with the people she supports and has received praise from a number of clients on the standard of care she provides. Courtney has supported the wider service on numerous occasions and nothing is ever too much trouble for her.
Well done Courtney, Habitat Homecare is proud to have you as part of their team..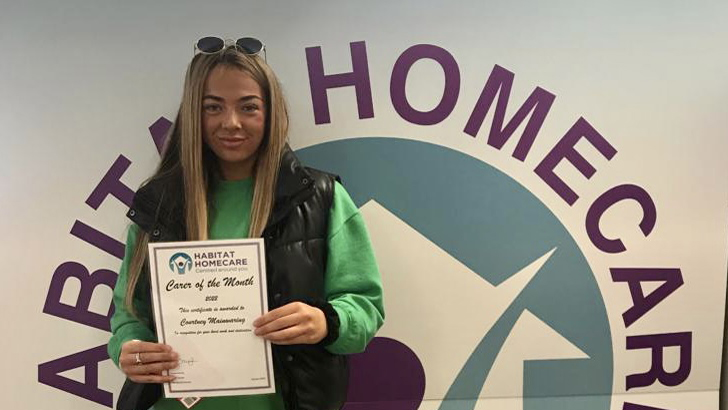 Would you like to join Habitat Homecare?
Are you a caring person who enjoys helping those in need?
If so, becoming a carer may be your perfect career step.
With an increasing ageing population and a huge demand on the health and social care sector across Wales, we need more people like Courtney. 
So, if you are interested in helping people to remain independent and live happy, meaningful lives, then we would love to hear from you.
Who are Habitat Homecare?
Habitat Homecare is an independent family-owned care and support service provider based in South Wales. They deliver bespoke care and support services to enable their clients to live as fully and independently as possible in their own homes.
It is Habitat Homecare's mission to deliver safe, outstanding and effective care at all times, offering their clients a bespoke care plan based on their needs and wishes. 
Whether you are searching for personal care, companionship, light domestic support, shopping assistance, respite care, dementia care or home from hospital support, Habitat Homecare can assist you or your loved ones. 
Further support
For more information on Habitat Homecare please visit https://habitathomecare.co.uk/.  
You can also reach Habitat Homecare by calling today on 01792 721720.