Heading to the Liberty? Here's our travel guide
25th July 2019
Club
If you are heading to the Liberty this Saturday for our friendly fixture against Atalanta, we've put together a useful guide to make your trip that much easier.
The Swans are back at the Liberty Stadium with a friendly fixture against Serie A side Atalanta on Saturday, July 27, kick-off 3pm.
We have put together some useful information to help with your trip to and from the Liberty Stadium.
The Riverside and all hospitality lounges will open from 1.30pm and public turnstiles will open from 2pm.
The Jacks Zone will not be open for this fixture – it will be back for the first EFL Championship fixture of the season again Hull City on Saturday, August 3.
New kiosk experience
Supporters will notice a new kiosk experience in the concourses. From new large TV screens highlighting special deals to new food options, here are a selection of our favourites:
You Jack Burger – the standard burger that is anything but standard! Named by the fans, this includes an 8oz patty, gherkins, onions, tomato and special relish within a sesame bun. Altogether 120gms heavier than last year, it's bigger than you think.
Dirty Fries – elevating the humble chip to a new level of tasty treat in a larger than average portion. Special varieties to come throughout the season, starting with Cheeseburger Dirty Fries.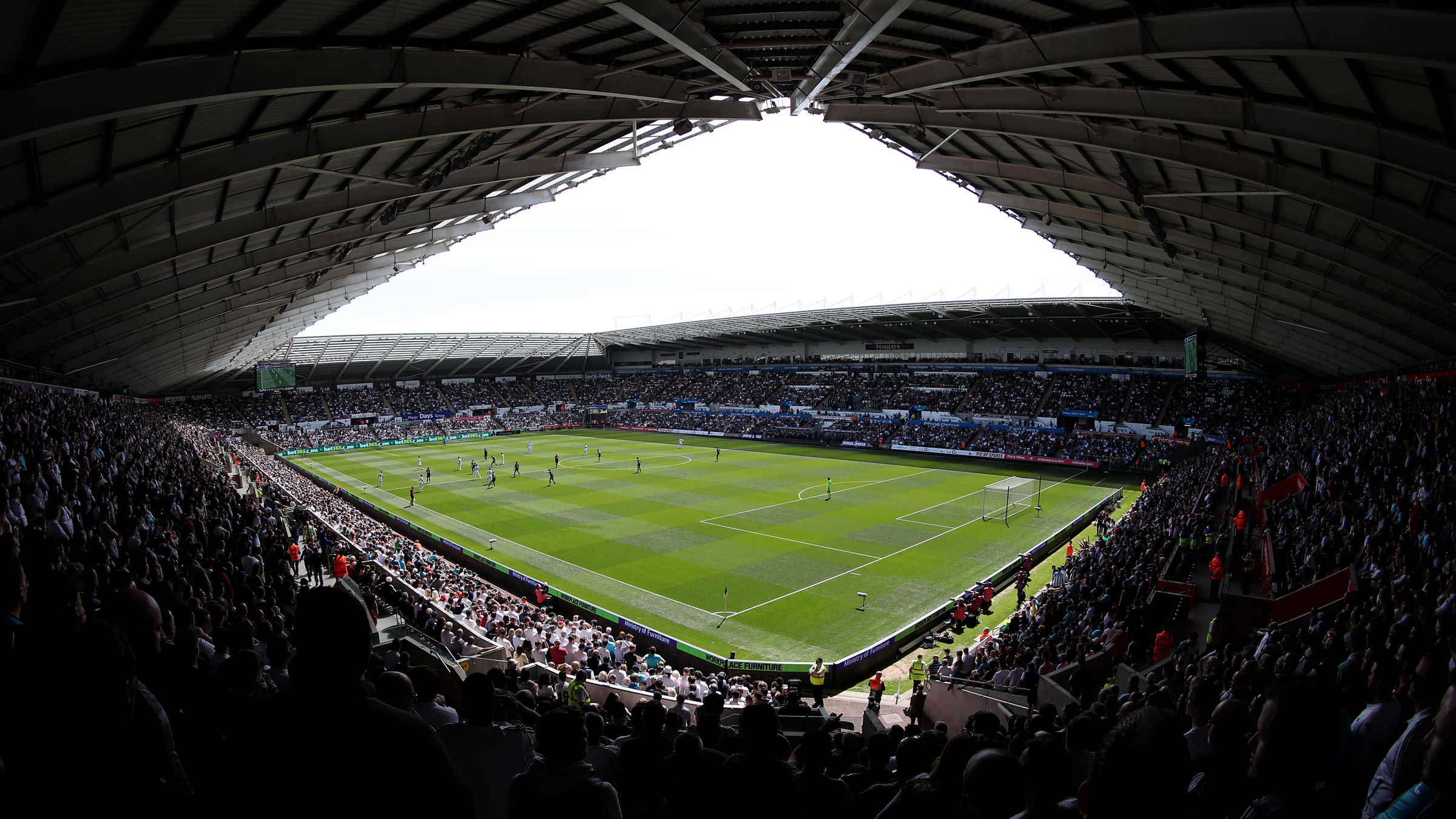 Vegan and healthy options – We have a Falafel Wrap for the first time, which is made with non-dairy dressing meaning vegans can enjoy a hot treat at the match, and those watching the calories too as they come in under 500 calories. Paired up with a meal deal, fans can enjoy a Falafel wrap, bag of Popchips and Water or Coke Zero for under 600 calories.
 On a trial basis, staff will be selling hot dogs (£4.60) in the South Stand Mezzanine level during the last 10 minutes of the first half and during half time.
Ticketing and visitor guides
Supporters who have purchased E-tickets need to make sure that their ticket is showing in the app before they leave the house and to bring the paper copy as well.
To view a visitor guide that will tell you everything about your Liberty experience, please click HERE.
There is no road closure for this fixture so fans are advised to take care when leaving the stadium. The Liberty Stadium car parks will close 15 minutes prior to kick-off, as normal.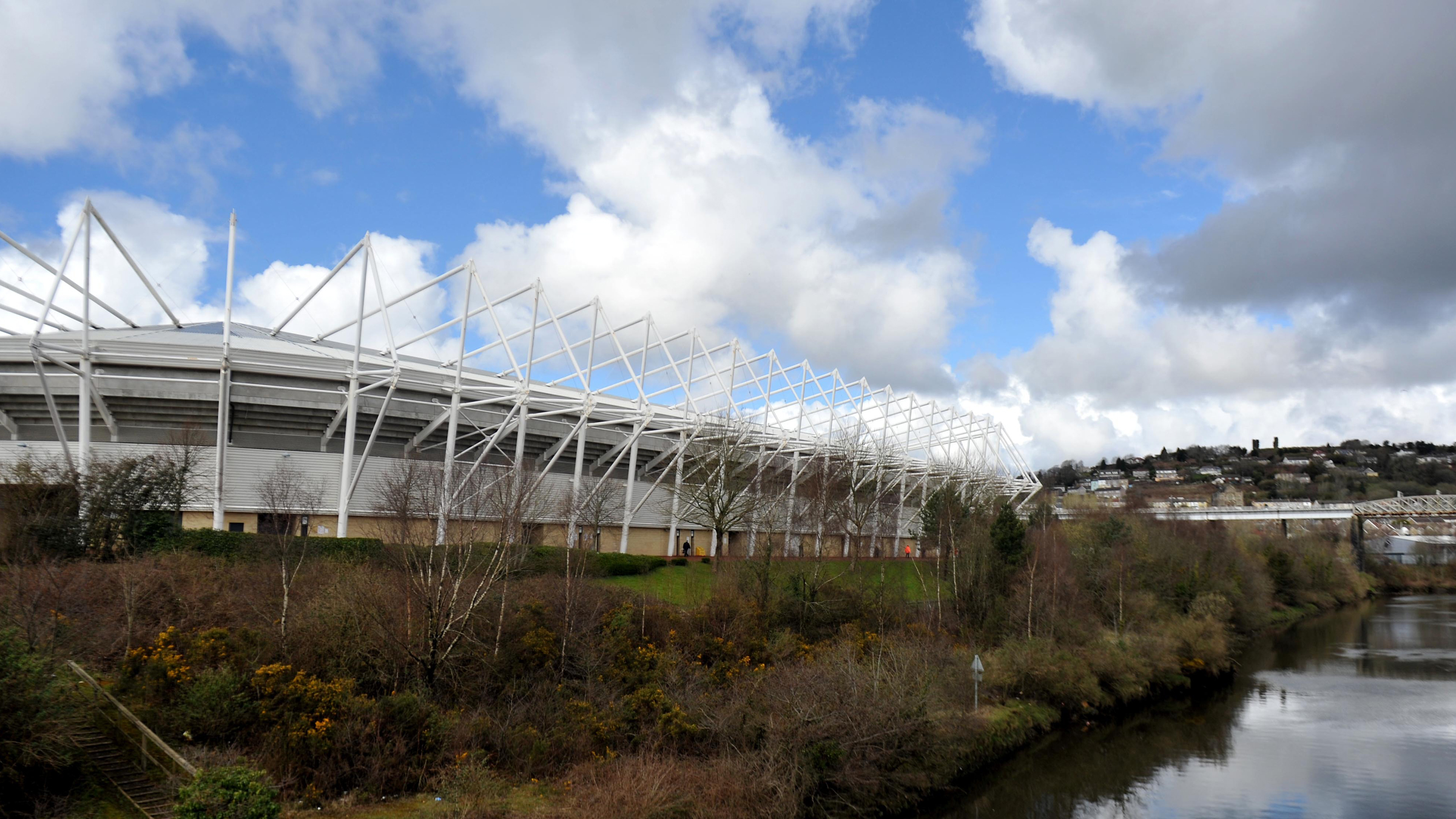 Travel information for supporters:
By Car
The Liberty Stadium is located next to the Morfa Retail Park. Exit M4 via Junction 45 and take the A4067 South towards the city centre for approximately three miles.
By Bicycle
There are 15 bicycle bays located externally at the south-east corner of the Liberty Stadium. Visitors wishing to use these are required to provide their own secure bike locks.
By Train
Swansea Train Station (High Street) is located 1.4 miles from the stadium and is approximately a 20-minute walk. A taxi rank is located directly outside and the average fare is approximately £7 - but prices may vary. In addition to this, there is a bus service across the road from the train station and the 4/4A bus runs directly to the Liberty Stadium.
By Bus
The 4/4A bus runs directly to the Liberty Stadium. The fares are £2.80 (single journey) or £4.90 (return journey).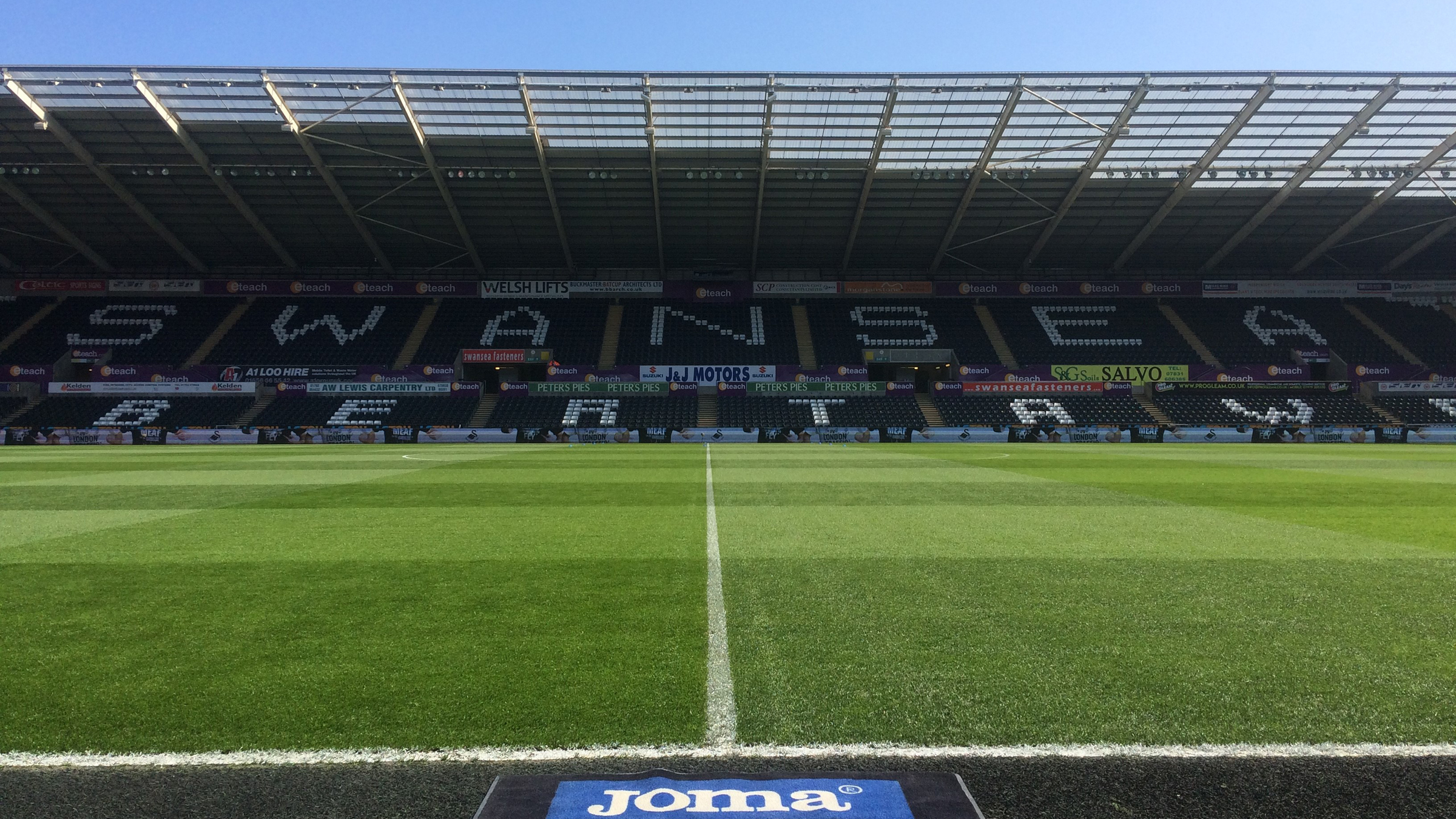 Car parking options for Swans supporters:
The Liberty Stadium postcode is SA1 2FA.
On-site (Postcode: SA1 2FA)
There will be limited spaces for this fixture, on a first come first served basis.
Park and Walk (Postcode: SA1 2JT)
Landore Park and Walk is a three-minute walk to the stadium and spaces can be purchased on the day at £6 per vehicle, subject to availability. The Park and Walk sites open four hours prior to kick-off and close up to two hours after the final whistle. Visitors are advised that some of this car park's surface will be gravel.
Park and Ride (Postcode: SA5 7PE)
This car park will not be in use for this fixture.
We hope you enjoy the game.
Tickets for the Atalanta game are available – get yours HERE or call the ticket office on 01792 616400. You can upgrade your experience to include lounge access – contact our dedicated hospitality team on 01792 616628 or on hospitality@swanseacity.com.
Details on Swans TV Live streaming for this fixture will be announced soon.