History Makers | 1980-81 | Part One
3rd May 2021
Features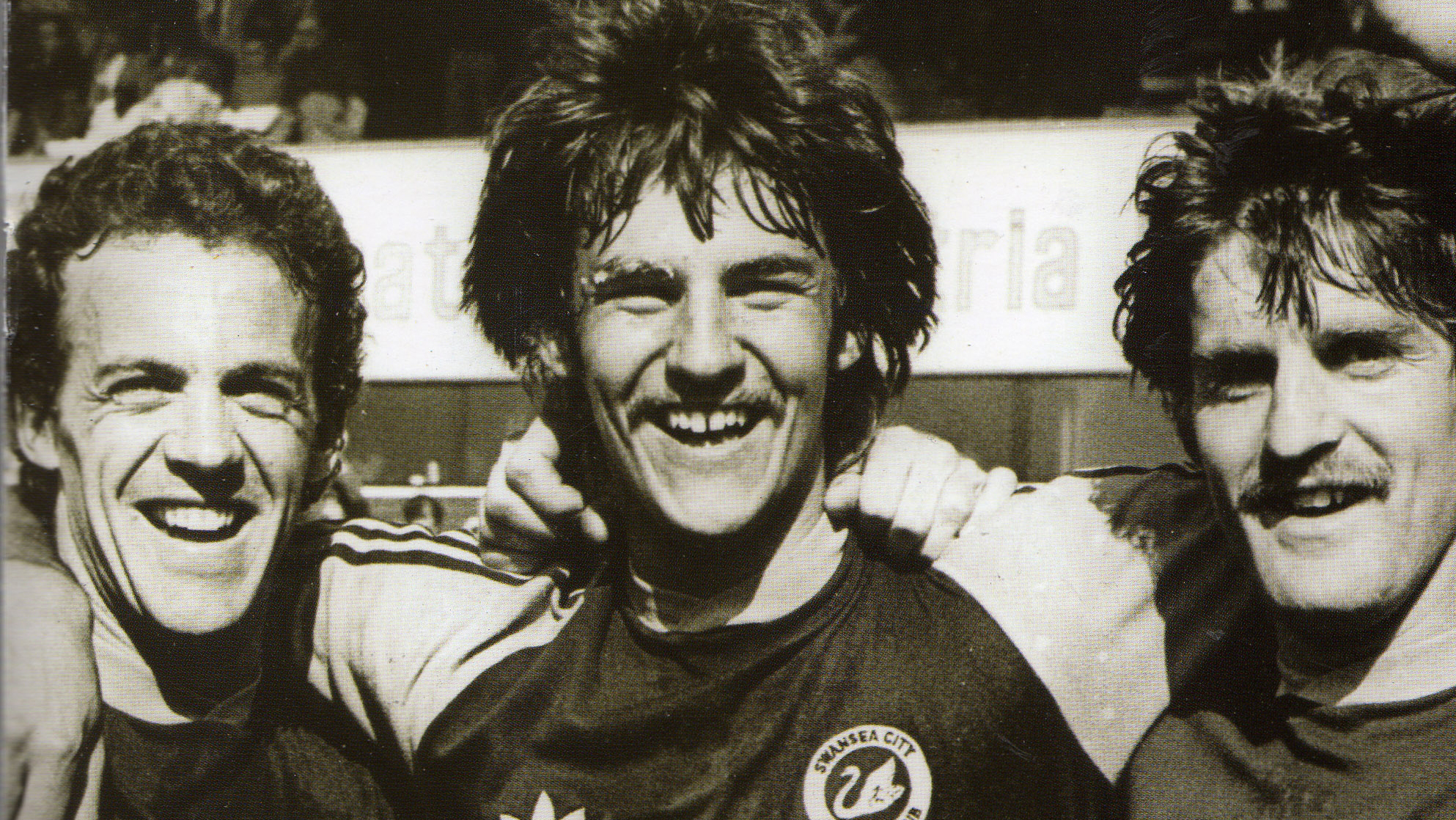 May 2 marked 40 years since Swansea City sealed promotion to the top-flight of English football for the first time in the club's history. In part one of our series of features on that season, we look at those who helped lay the foundations for success, the goal John Toshack set his players on his first day in the job, and how that remarkable campaign started. 
May 2, 1981. Deepdale, Preston.
A date and a place forever written into Swansea City's history.
After just shy of 70 years of existence, this was the day the Swans reached the top-flight of English football for the first time.
This was truly a golden era for the club and – a bit like the successful Welsh rugby sides of the 1970s – the people who achieved that success don't even need their surnames to be uttered for Jacks everywhere to know exactly who you are talking about.
Tosh, Curt, Charlo, Speedy, Robbie, Leighton, Gilo, Jimmy, Dudley, Wyndham…the names just trip off the tongue. They need no introduction.
That 1980-81 squad – which included 16 Welshmen, a number of whom were local lads – will always be the first. They were the first to take the club to the elite division, the first to take the club to the wider audience of weekly Match of the Day appearances and national press coverage.
For those involved the 40 years since seem to have passed in the blink of an eye, but that's nothing compared to the sheer speed with which Swansea had climbed from the fourth tier to be within sight of the old First Division.
When John Toshack first walked into the Vetch early in 1978 the club were well in the hunt for promotion to the third tier, but had been through an often tumultuous season to that point.
Remarkably, within less than 40 months, they would be joining the likes of Liverpool, Manchester United, Nottingham Forest, Aston Villa and Everton in the top-flight.
The architects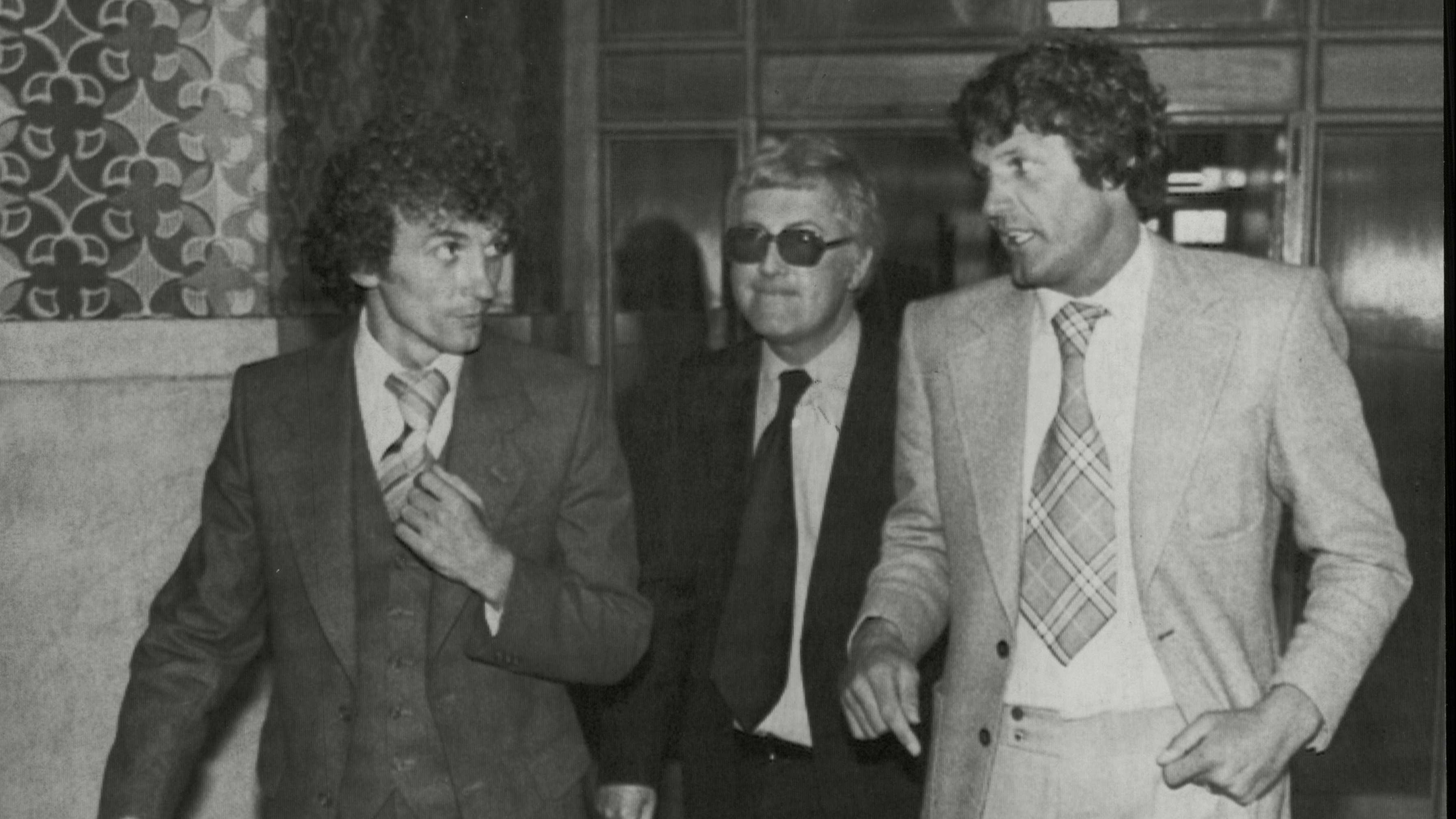 But, before we delve into the events of that 1980-81 campaign, it's worth pausing to remember two men who helped put the foundations in place for that wonderful period of Swans history.
There are many who contributed and made their mark in this era, but few would contest that then-chairman Malcolm Struel and the former manager Harry Griffiths played key roles in setting the club on the right path.
Griffiths had spent 15 years as a player with the Swans between 1949 and 1964, and remains seventh on the all-time appearance list with 479 to his name.
He rejoined the club as a coach in 1967 and was handed the reins in 1975 in the wake of the club having to go through the ignominy of applying for re-election to the Football League.
Griffiths set about establishing an attractive style of play, committed to attacking football while continuing to utilise and incorporate a number of talented young players from Swansea and the surrounding area.
By the 1977-78 season the Swans were well-placed for a promotion tilt, but Griffiths elected to stand down as he felt he had taken the team as far as he could.
He would remain as Toshack's assistant until tragedy struck on April 25, 1978, when a heart attack at the Vetch ahead of a game against Scunthorpe United took his life at the age of just 47.
He remains fondly remembered by so many who played under him.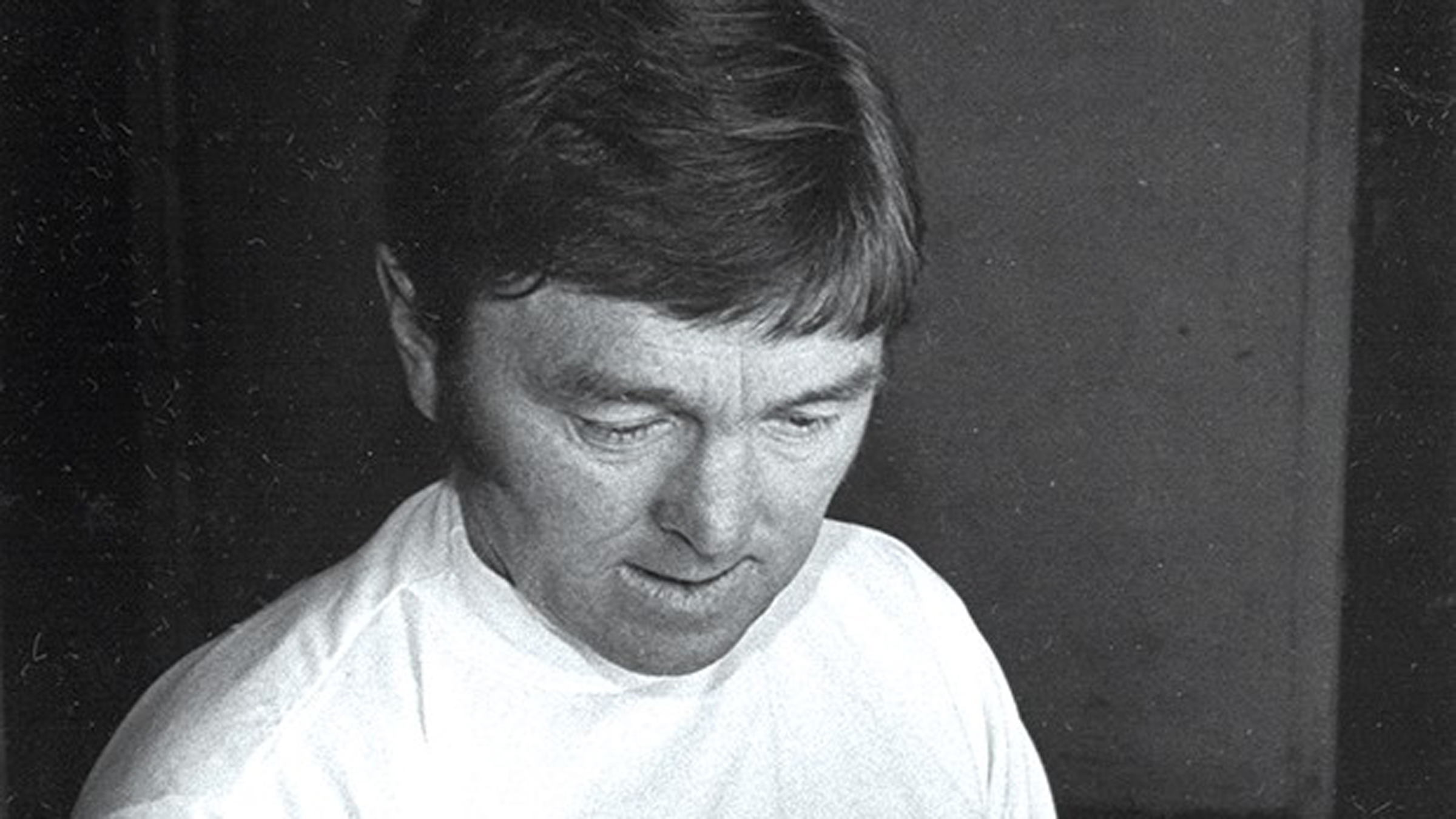 "Harry played a huge part, as did Roy Saunders. Of course, Harry passed away right before a game against Scunthorpe, but he had reintroduced a lot of younger players into the side," says Alan Curtis.
"There was myself, Robbie James, Jeremy Charles and Wyndham Evans, and Nigel Stevenson came through.
"He was a big part of the renaissance at the club. I knew him well, when I first came down to the club I was in digs with him.
"He was a much-loved and respected figure and I know his untimely passing had an impact on a lot of the players, I know Wyndham was particularly upset, and I was too.
"He was a mentor to so many of us. He used to talk about a Swansea way of playing even then, it's not something new in that sense.
"Harry also banged the drum about there being a Swansea way, and when he took over that was what he wanted. He wanted the team to play the right way, and have a clear ethos about what the team and club should be."
And it's no surprise that many of Curtis' team-mates from the era remember Griffiths as a key figure.
"I played under Roy Bentley and then Harry came in and, for me, he started it all," says Wyndham Evans.
"I will tell anyone that. He put me in, he put Robbie James in as a teenager, and players like Curt and Jeremy Charles and all of a sudden the fans had a team they could relate to.
"Harry had us playing good football, he put the start in place. He was a true Swansea Jack and the fans loved him.
"I remember Tosh calling me in before the game against Scunthorpe and telling me he had died. I couldn't believe it. I was stunned, it was so sad that he did not see the success we had."
"Harry Gregg signed me as a schoolboy and I joined the groundstaff, but it was Harry Griffiths who gave me my debut," adds Jeremy Charles.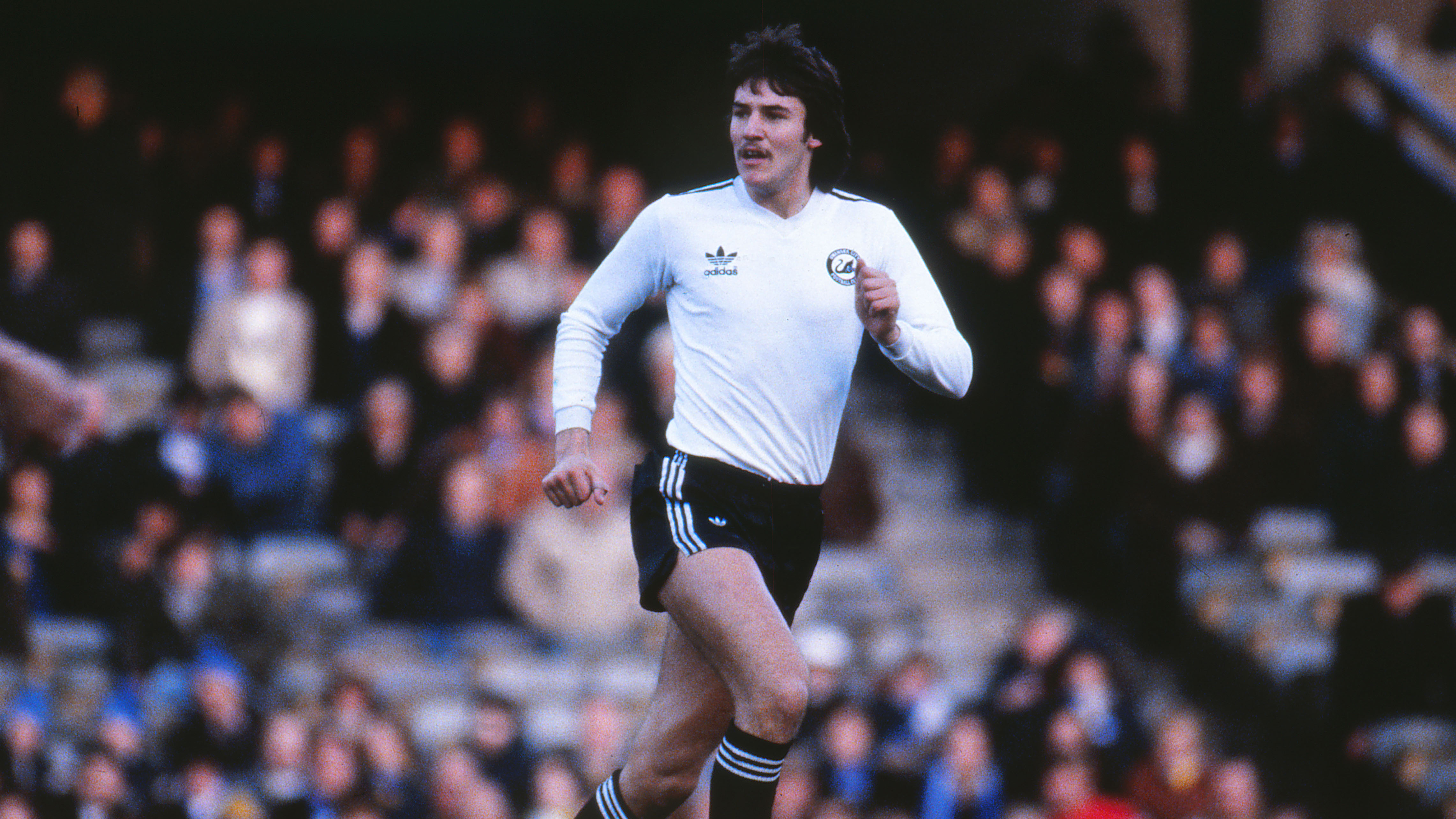 "He pulled me aside one day and just told me I was on the bench for the next game. I couldn't believe it, he just smiled and said 'what do you think of that?'
"I was speechless, Harry spent his life at the football club, he gave so much of his life to Swansea City. He was a great stalwart."
Centre-back Nigel Stevenson was another to be handed a debut by Griffiths, with defender first blooded as a teenager in 1975.
"I have lots of fantastic memories of Harry and I've got a lot to thank Harry for," he said.
"He gave me my debut when I was 17 and he was a funny man away from the field, he had a lot of banter which is renowned in football.
"On the field he wanted things done properly and liked the football and 'The Swansea Way', building up from the back.
"The Vetch at the time wasn't conducive to good football because the pitch was like a sand dune and had very little grass on it. We would still try and play on it regardless.
"He was just a lovely man and his family were lovely too."
And Toshack himself is fulsome in his praise for his predecessor and first assistant.
"He was a proper Swansea legend," said the two-time Real Madrid boss.
"Harry appreciated me an awful lot, and his conversations with me were vital at that particular time.
"He'd say to me: 'The trouble with this lot John is that you can send them out at the Vetch and you can sit down with a sandwich and a can of beer on the bench – you won't have to worry. But when you get on the bus on that M4, you're going to have your work cut out. They were home boys, and didn't like travelling away to games. But at the Vetch, you won't lose many games at the Vetch'.
"He was right and it was good advice."
Struel, meanwhile, had been chairman since 1972 and it was he who spotted the opportunity when Toshack – troubled by injury but not offered a chance to cut his coaching teeth at former club Cardiff – was looking to make his first moves in management.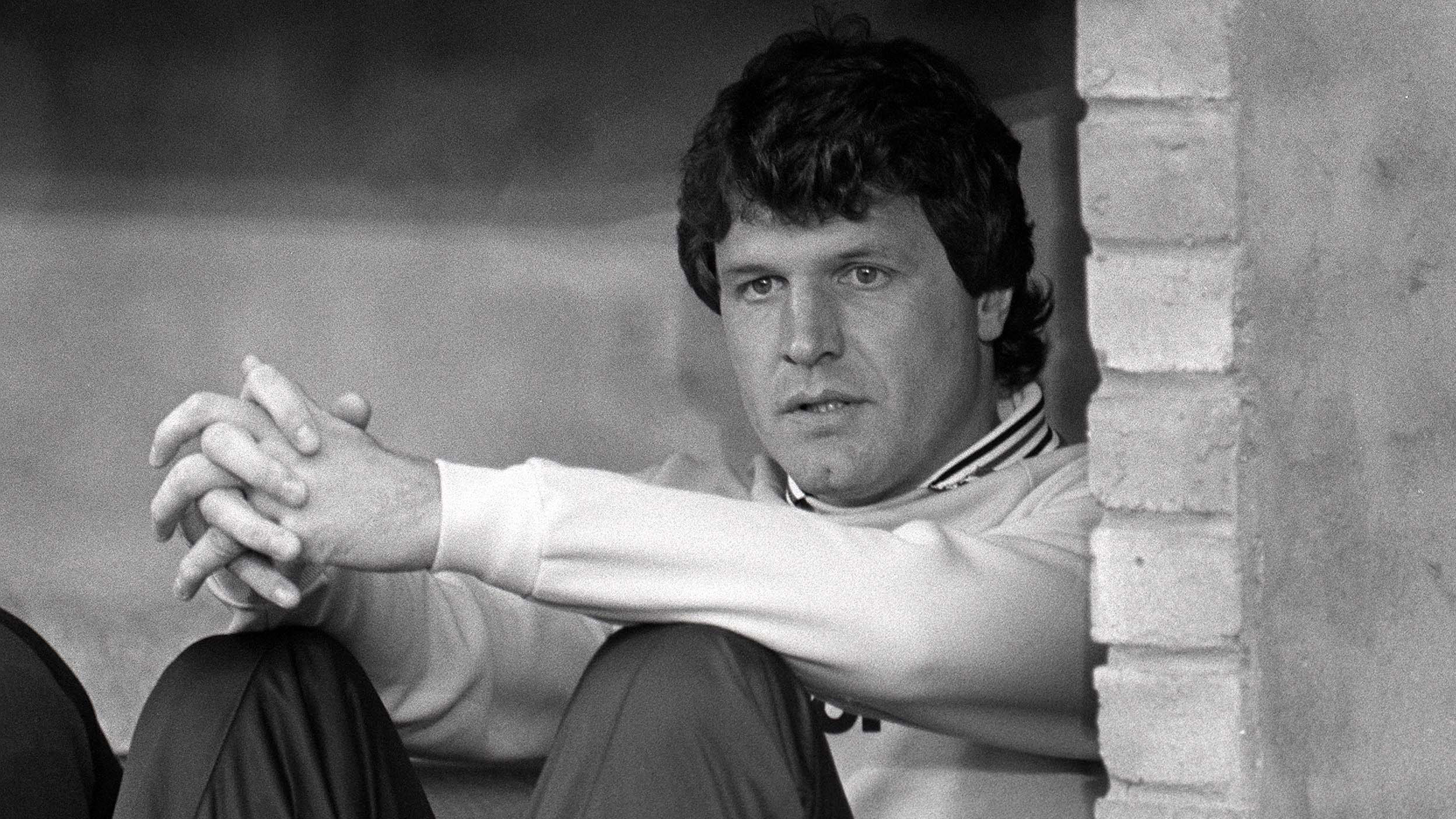 Having invested large sums to keep the club afloat, Struel now had his sights set on taking the Swans forward.
Toshack was just about to turn 29, and had been a serial trophy winner during a glorious spell with Liverpool.
The notion that the striker would elect to swap the top tier for the bottom tier seemed fanciful, but Struel showed the tenacity, vision and ambition to get his man and spark that magnificent climb up the pyramid.
"When he came in he did everything he could to keep the club going and to try and bring in the right people to get things going the right way," says Charles of Struel.
"Under him it felt like we were always looking to move forward."
"Along with Harry, Malcolm was absolutely determined to get the club pointing in the right direction," adds Curtis.
"They felt we had been too long in the lower divisions, and it just showed the ambition that Malcolm had that he believed he could get Tosh.
"I remember we read a lot of speculation in the paper, and Tosh himself had told me on Wales duty that there was nothing in it.
"I'd gone back and told the boys there was no chance he'd take the job. Lo and behold, a matter of days later he's walking into the dressing room as the new manager!"
It may have appeared that Toshack had used a good poker face to keep his future charges off the scent, but the man himself reveals he had a few hurdles to overcome before taking the reins at the Vetch.
"I agreed to sign for Anderlecht, who were a top Belgian club in those days, but the medical opinion went against me," says Toshack.
"I went down to meet Jimmy Andrews at Cardiff City. But nothing came of it. I could still play, despite my injuries, and do some coaching. I think Jimmy felt I was a danger to his job.
"Back at Liverpool, I was a little down and disappointed. I went to a sports trade fair in south Wales, and Malcolm Struel was there and we got talking. It's unbelievable what a coincidence it was. It was definitely destiny.
"Being a Cardiff lad, I probably wasn't the most popular in Swansea at the time. But I said 'okay, I fancy that, player-manager of Swansea.'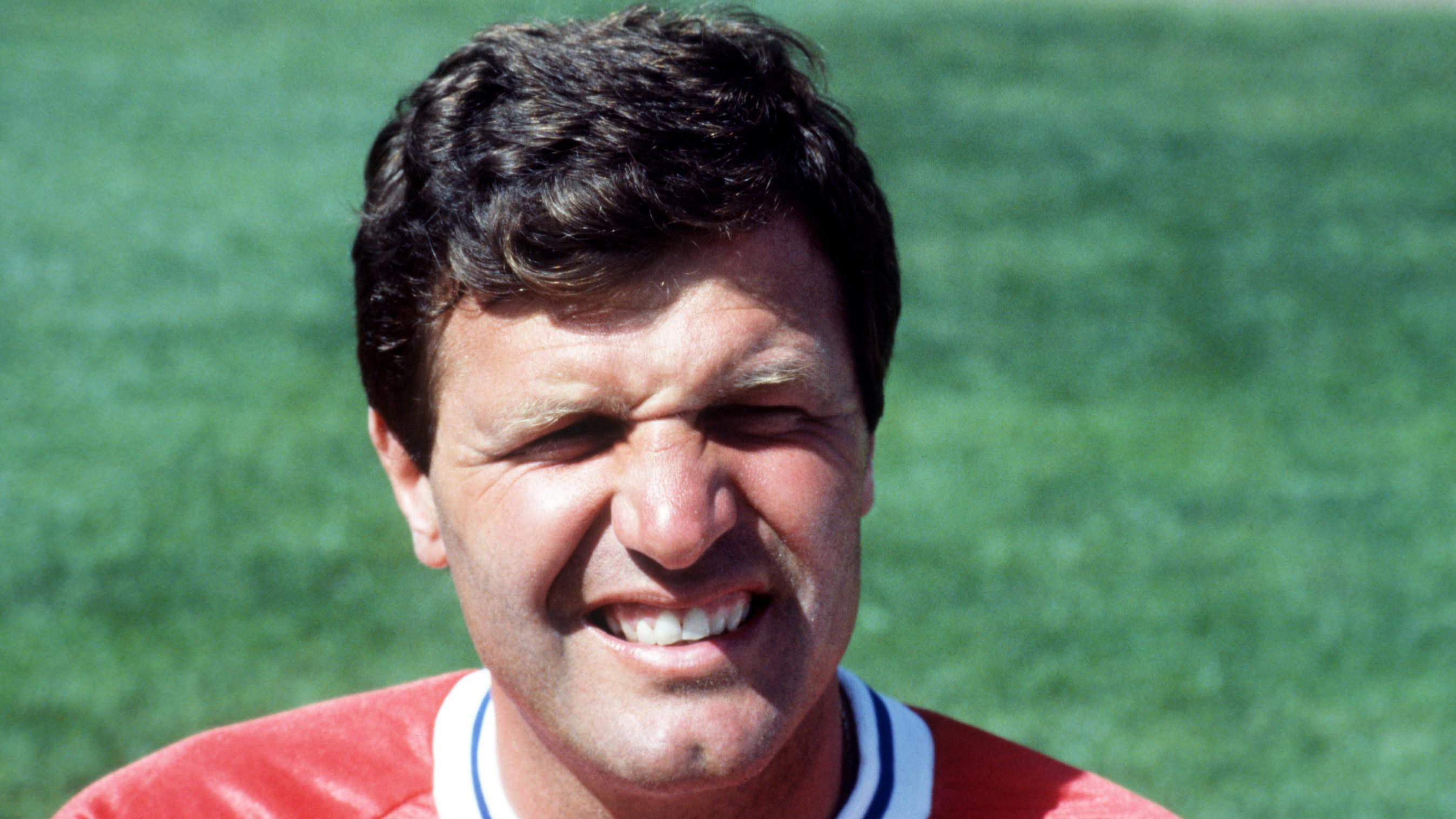 "So, I went to watch them play Rochdale away. Rochdale were 92nd in the Football League, bottom of the lowest division, and Swansea lost 1-0.
"I drove back to Liverpool thinking 'dear God, John, what have you done here.'
"Emlyn Hughes, a great Liverpool and England captain, came over to watch the game and on the way home he said 'Toshy, what have you done? This morning you were a member of the squad of the European champions. Tonight, you'll go to bed as player-manager of the team that's lost to the team that's bottom of the Football League.'
"But it all came from that chance meeting with Malcolm.
"At first, it was difficult, and I say that with all due respect, because he knew there was a lot at stake for both of us.
"His confidence in me just grew as we went along, but early on it was difficult to get much out of him. I can understand now as he was looking after the club.
"As things moved along, and we were as successful as we were, Malcolm then trusted me with everything and we had a really good relationship.
"The group of directors – Mr Owen, with his pinstripe suits; Bobby Jones, from near the Mumbles; Tom Phillips; Malcolm; Winstone Rees, a travel agent – I was at Liverpool, but I felt at the time they were novices in terms of football. They didn't have a great deal of knowledge there.
"But when I look back, I took charge of a team with three jewels – Robbie James, Jeremy Charles and Alan Curtis. If we could get organised at that level, those lads could make us tick, and that's what they did."
The new man sets out his stall
When Toshack was appointed, there were a few Swans players who knew him from international duty with Wales. They were aware their new boss was not a man shy of belief or confidence, but also someone who demanded high standards.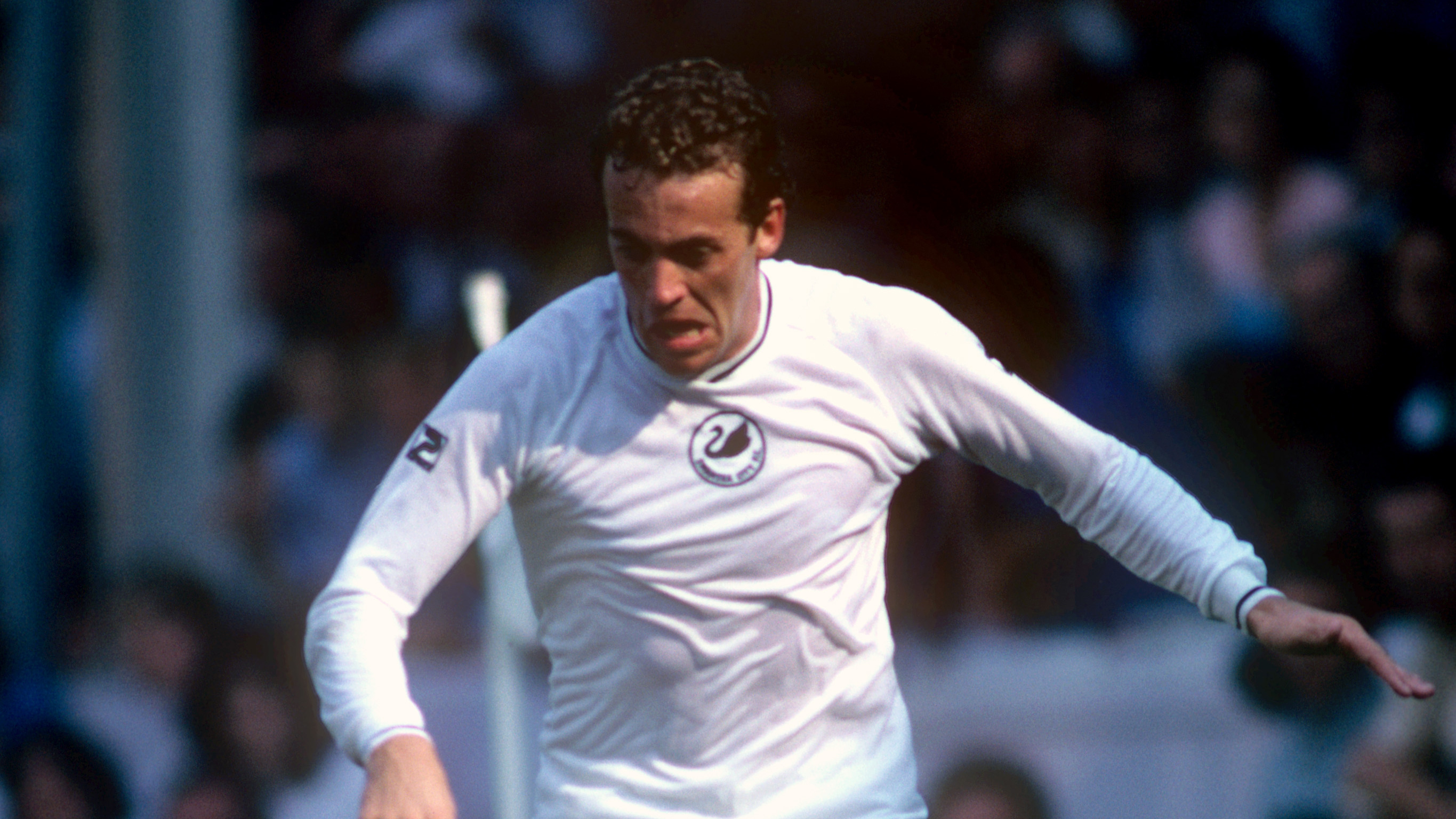 Even so, a few were startled when Swansea City's new player-manager took his first team meeting and outlined his plans for his tenure.
"Tosh always had an aura and a presence about him, he could come in and the room would fall silent," said Curtis.
"If he spoke, you listened, his record spoke for itself. He was the manager, but he was also still a great player too.
"We got a new manager, but also a First Division signing.
"He was so ambitious, I remember his first meeting vividly. He came in and told us he wanted to be in the First Division inside six years.
"We believed him, but when he turned his back to address a different part of the room you were looking at each other wondering if he realised what division we were in!
"But, as the years went by, we got on a roll and everything he talked about and predicted, it became apparent we could do it."
"We were doing okay in the Fourth Division at the time but, to get a name like that, especially for us youngsters, was great," says Charles.
"We'd seen him playing with the likes of Kevin Keegan, and to think he was coming in and we would play and work with him was hugely exciting. You could sense it in the dressing room and around the fans and the city.
"So, when he told you that you were going to play in the First Division in a handful of years, you believed him. Although there were some non-believers at the time!"
Wyndham Evans also recalls that meeting, but believes Toshack's initial plan involved climbing the pyramid in fewer than six years.
"I thought he said we would be in the First Division in four years," says the former defender.
"I have to be honest and say I was one of those looking around and wondering if he was serious.
"But, you have to hand it to him, he did exactly what he said. You could sense his confidence, it rubbed off on you."
Toshack initially brought in the likes of Ian Callaghan and Tommy Smith from Anfield, experienced heads with a winning mentality, and the example they set rubbed off on those around them.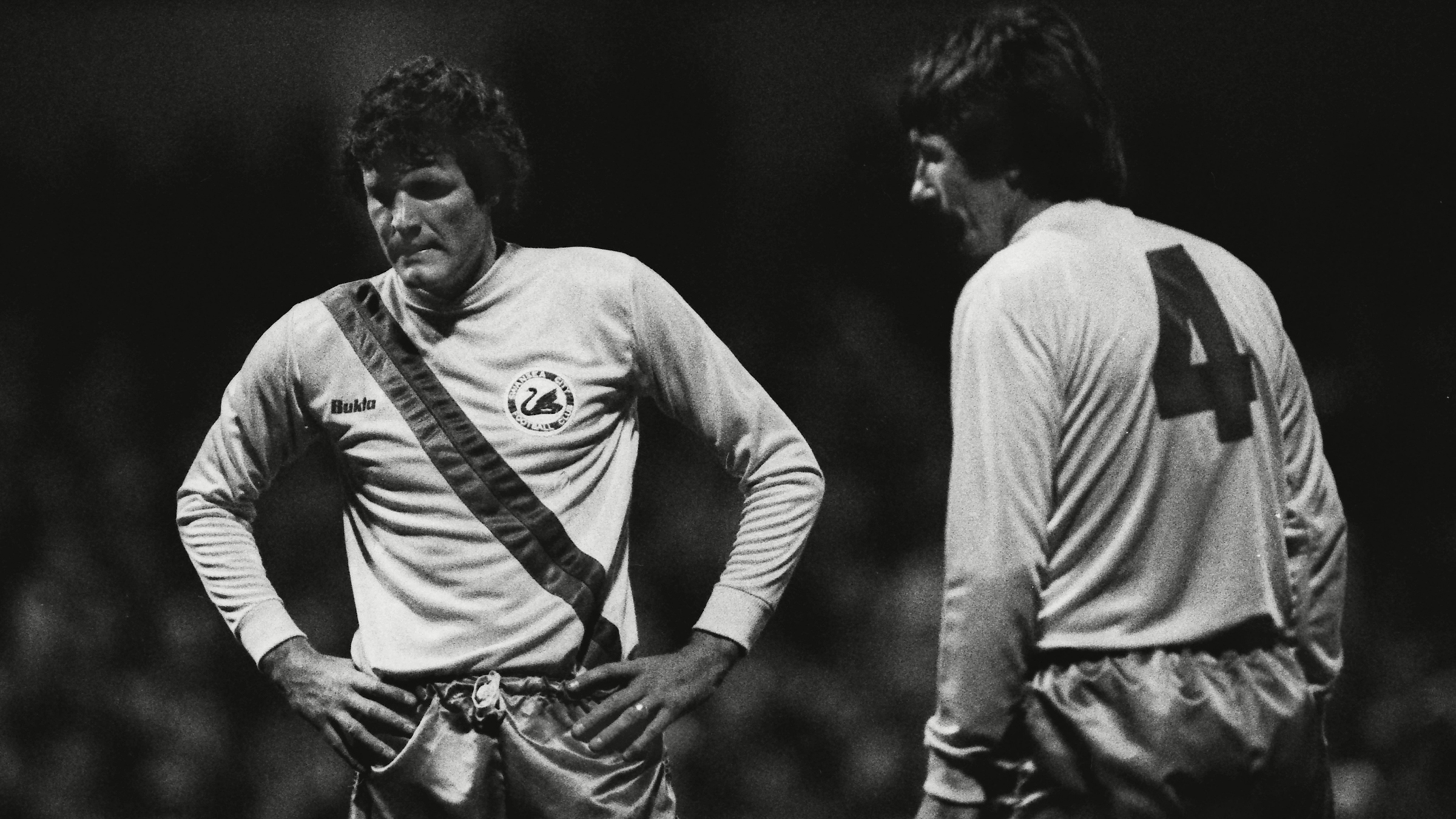 Just a week after Griffiths' untimely passing the Swans sealed promotion to the third tier, and they were promoted again the following season with Toshack himself scoring a memorable clinching goal against Chesterfield, an iconic image capturing him hanging in the air as he headed home.
And a group of players enjoyed an end-of-season treat to mark those promotion seasons.
The Magaluf incentive
"That was a reward for us, I remember he put it up on the changing room wall in his first season that if promotion was achieved then there would be a group of people from Swansea City going to Magaluf," says Evans.
"I quite liked the sound of that, and once we got to the Third Division he put the same notice up in the dressing room.
"You'd come in after training or a game and, if you'd made a mistake or had a bad day, the boys would be telling you to look out or you wouldn't be going to Magaluf at the end of the season.
"You could call it the secret of Tosh's success, really! We did alright out of it, didn't we?
"Tosh would come along, so would Terry Medwin and we'd see lots of other teams out there. I think it was the place for teams to go.
"It was an excellent reward!"
"Whenever I meet up with Wyndham he always talks about the incentives of the Magaluf trips," chuckles Stevenson,
"Apart from Tosh, he was the one that would instigate things like that. He'd say 'Come on boys, Magaluf is around the corner.' I suppose we had an added incentive."
The Swans consolidated the following season, finishing 13th in the Second Division, but they were ready to take the next step.
To that end, there were important additions to the squad. Leighton James was brought in from Burnley, and the Wales international was at his peak and a player of undoubted top-clash calibre.
Toshack would also add Dzemal 'Jimmy' Hadziabdic to his squad after the player was recommended to him.
Toshack had faced the Yugoslav international with Wales, and he quickly made his signing a straightforward affair when – while still on trial – he received an ovation from those present at the Vetch for his showing in a pre-season friendly against Tottenham; playing 45 minutes having felt under the weather. Not that anyone would have known.
"Jimmy was a great character," says Curtis with a smile.
"We started to teach him English, and he got to three words: 'whisky, Valbonne -  the bar - and an expletive. We asked if he wanted any more, and he said that was fine. It was all he needed!
"To be fair, all jokes aside, he did end up speaking really good English. He was a really good lad and a great player."
"Dismal we used to call him," says Evans with a chuckle.
"But he was far from that, he was a top-calibre player. It didn't take long to realise that."
When the season got under way on August 16, it would commence with a 2-1 defeat at Watford, but it would not be long before the Swans would underline their promotion credentials.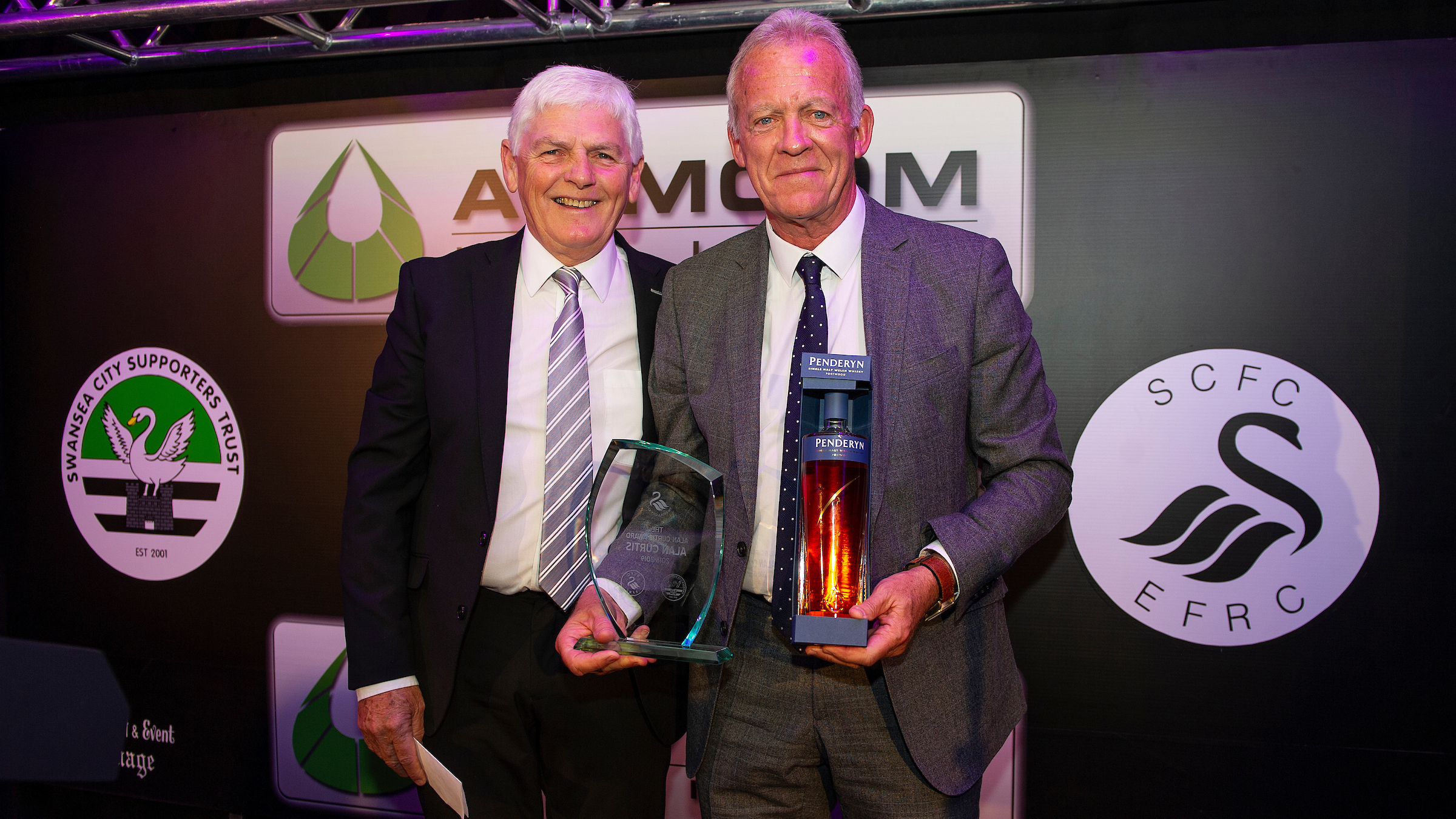 But younger supporters might be surprised to learn that Curtis, a player synonymous with this era, was not actually on Swansea's books as the 1980-81 campaign started.
The missing man
Curtis was at Leeds, who he had joined in 1979, and the forward was in the process of working his way back from a serious injury that had briefly had him fearing his career was over.
The notion that he would be helping the Swans secure promotion would have seemed far fetched at the outset that term.
"I was at Leeds and I tore my ligaments, I think I tore my ACL, in a challenge with Peter Shilton," recalls Curtis.
"We both went for a lose ball and his weight went down on top of my leg while my body was moving forward and going over him. My leg got trapped, the hamstring came off the bone and it was a real mess.
"That was in the January of 1980, and I was out for eight or nine months.
"I had the surgery at Jimmy's hospital in Leeds and I remember the surgeon coming to see me after the operation.
"He asked me if I wanted the good news or the bad news, and I thought I'd better get the good news first.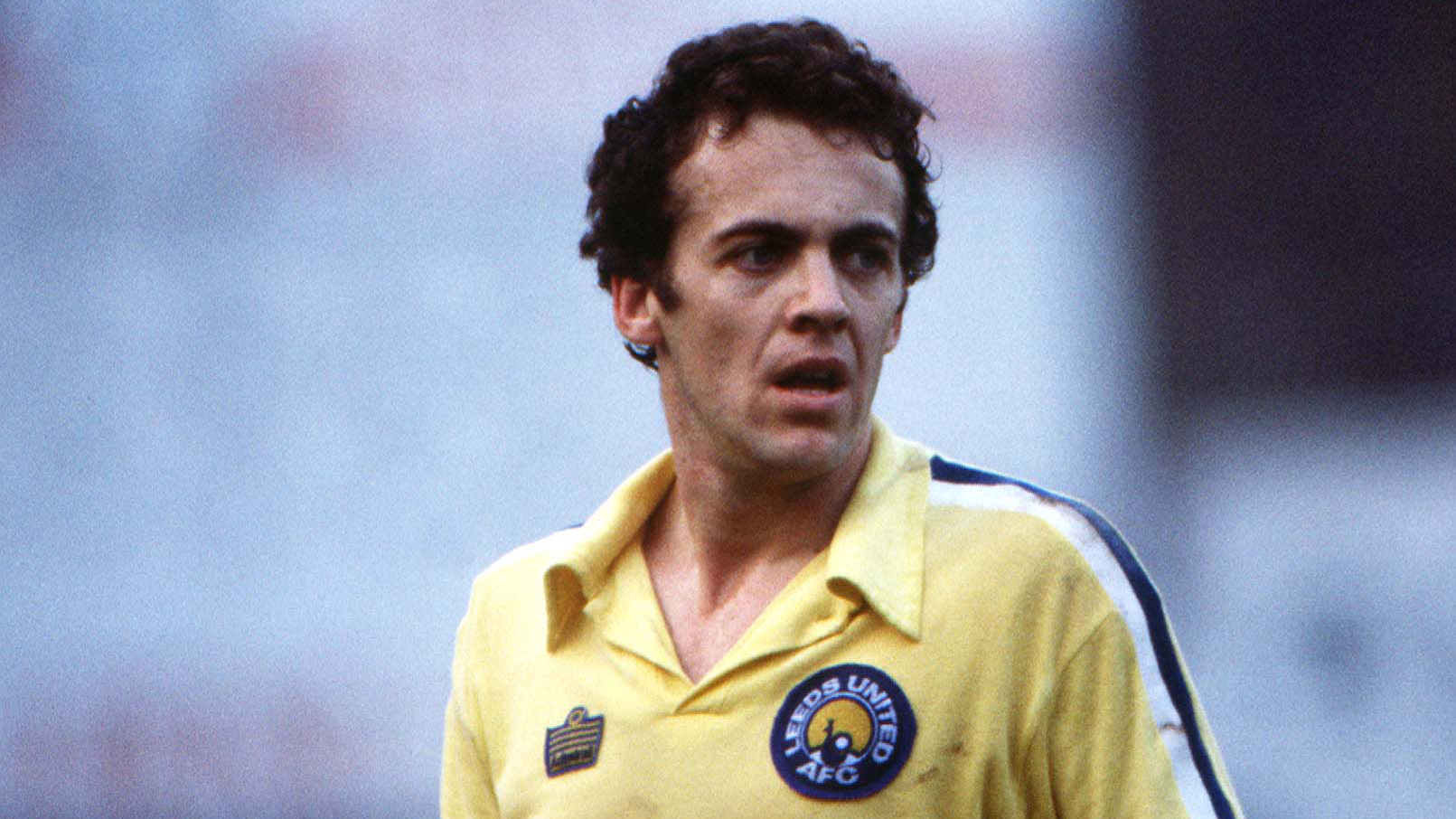 "He told me 'you should be able to walk again without a limp'. Once I heard that I didn't really want to know what the bad news was, but the jist of it was that I was done playing professional football.
"I spent a few days wondering what I was going to do with myself, but then I spoke to the physio at Leeds and he said he was confident they could get me back fit.
"Geoff Ladley, the physio, worked religiously with me morning and afternoon for months, and I ended up coming back stronger than I had been before.
"But it took a while, and even when I was back I had to get back into the swing of things, and by the time that had happened there had been a change of manager.
"Jimmy Adamson had gone and Allan Clarke had come in, and he wanted a clean slate and a new start while I was still trying to get back to fitness."
But, little did Curtis know, that fate had played its part and set him on a journey back to his spiritual home.