History Makers | 1980-81 | Part Three
5th May 2021
Features
In part three of our series of features recalling Swansea City's historic 1980-81 season, we hear about the squad's unusual Christmas bonus, a raid by the police, how a tough run of results nearly derailed promotion hopes, and how John Toshack and co got back on track.
The return of Alan Curtis had come just in time for Christmas, with many a Jack viewing his re-signing as an early present given the affection he was – and continues to be – held in.
It also ensured Curtis got to join in what had become something of a festive tradition at the club.
Rather than any sort of monetary bonus or gift, the squad would instead see the club take care of Christmas dinner by giving each player a turkey, although some felt that there was often an underlying message to be found when it came to collecting your bird.
"The first year I can remember that happening was when Dai Gwyther was in the team," says Wyndham Evans, already laughing.
"Someone came in and said, 'good news boys, you're having a turkey for Christmas'.
"The first thing Dai said was 'That's great, can I have one of the legs?' He thought it was to share, instead of being one each!
"But that was where it started, and we knew things were going well because during the time under Harry and then Tosh the turkeys seemed to get bigger every year."
"You certainly knew what sort of season you were having when it came to getting your turkey," adds Curtis.
"If you weren't doing so well it would be pretty small, but if you were doing well it would feed your entire family for Christmas and beyond.
"We used to get those and then we'd go and have our Christmas party. We wouldn't go home, we would just take the turkeys with us.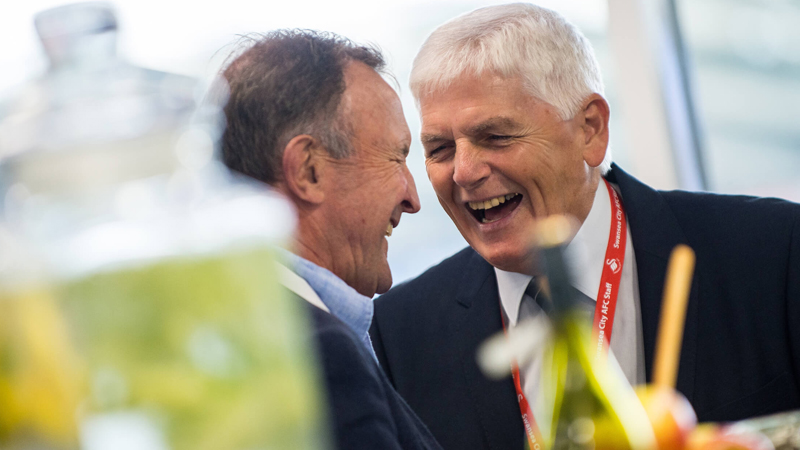 "So we'd all be having a dance after a few drinks somewhere, and all the girls would be dancing round their handbags, and we'd be dancing round our turkeys."
While fully focused on the task at hand, this was also a squad that enjoyed each other's company away from the training field.
Many of the players socialised together regularly, just underlining what a tight-knit group they were.
The Bay View on Oystermouth Road was one venue where the players would meet together, sometimes for an afternoon coffee after training, or a beer or two in the evenings.
"It was a different time then," says Wyndham Evans.
"When I joined the Swans I was initially making less money on my basic salary than I had when I was a tool maker. I had £20 with the Swans and £40 as a tool maker. The money came from appearances and wins. But all I had wanted was to be a pro.
"You trained in the morning and you would usually be done by early afternoon. It was hard training and you can't do it all day, and there would be no-one at home as your wife might be out working.
"So you would meet for a coffee or you might have a few beers, but obviously never near a game or anything like that."
Toshack liked that the group had that closeness, and this was exemplified by a story from this era – although not specifically the 1980-81 season – where the long arm of the law unexpectedly found themselves taking the names and addresses of the majority of his first-team squad.
"There was a great team spirit throughout that time," says Nigel Stevenson.
"The Bay View was one of our haunts and we were playing on a Tuesday. Pretty much all of the team were there, bar one person.
"We were there with the public drinking and the manager came on to us and asked us if we wanted afters, and he took us around to one of the back rooms with some of the public.
"We had a bit of a singsong, David Giles and Neil Robinson used to sing lots of songs and Wyndham as well. We carried on drinking until the manager's girlfriend at the time said, 'Put your pints down boys, there's a raid on'.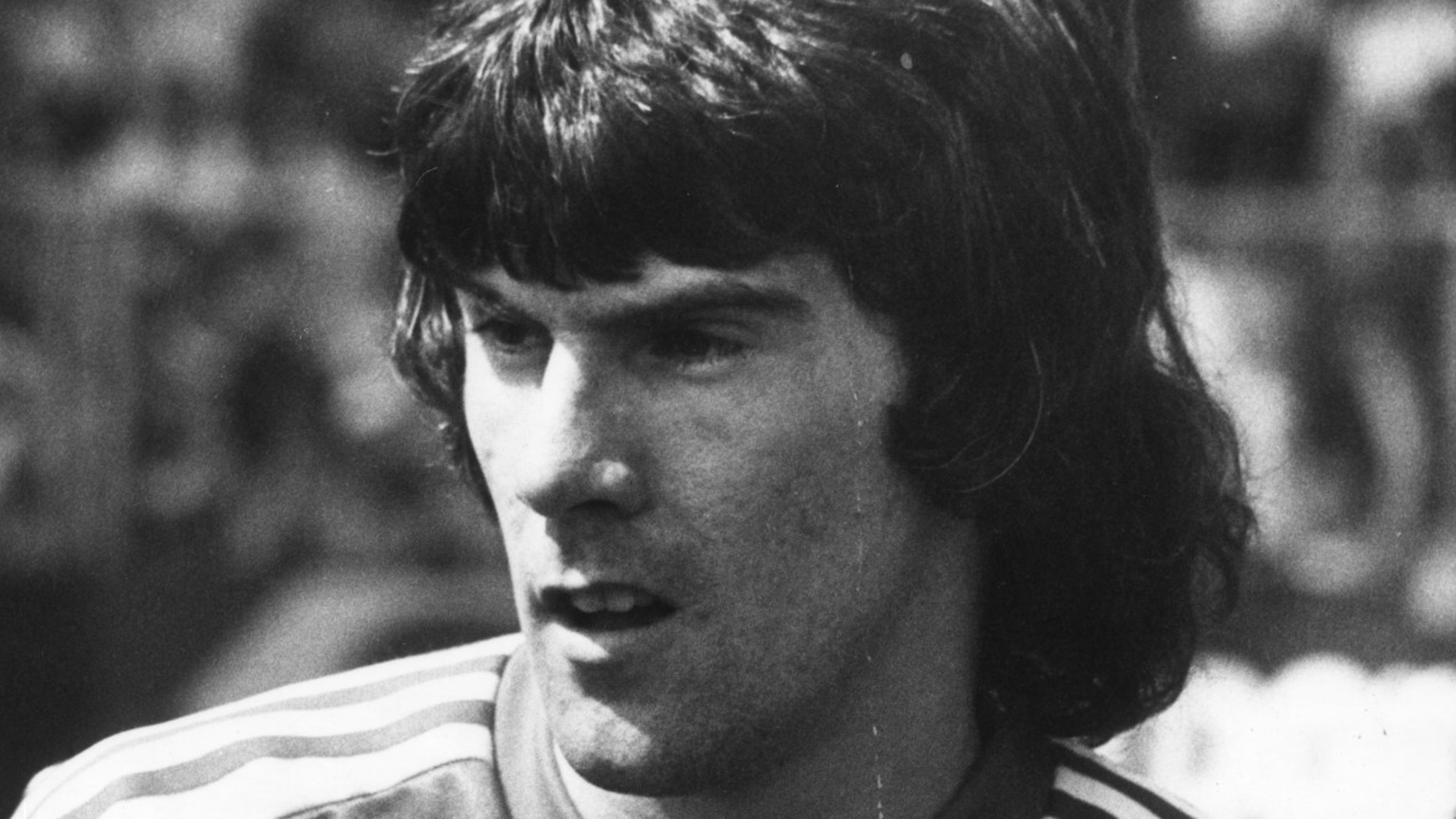 "So we put our pints down and in came the police. I was in Swansea Schoolboys with one of the police officers and he said 'Sorry, Nige but I've got to take your name' which he did, and we left the pub.
"The following day we were in training and Robbie (James) was captain at the time so we thought he'd better go and tell Tosh what had happened.
"He knocked on the door and Tosh let him in and Robbie said 'We were out last night' and you could see Tosh's eyes roll in his head, he said 'There was a raid and we were all booked'.
"Tosh asked who was there and was writing all the names down, he looked at the sheet and said 'Somebody wasn't there, Dai Davies the goalkeeper wasn't there.'
"He told Robbie to send Dai in and he played hell with Dai for not being there. It was typical of Tosh, he just loved the camaraderie of socialising at the right times and what it could bring to the team."
"We were friends as well as team-mates, and we enjoyed being around each other," adds Evans.
"We liked the Bay View and one night we were there, it was a party for someone, I think.
"The police came in because we were in there after the time of stop tap. The sergeant told them to take our names, so they were going around writing down Robbie James, Alan Curtis, Wyndham Evans.
"One of them twigged and shouted, 'Hold on, these are all the Swans', so his sergeant told him to make sure he got our autographs!
"Tosh had a word with the police the following morning, he sorted it out and the players who were not there that evening were fined for not being out with the boys, about £30 each I think.
"He liked that blend that everyone enjoyed being with each other."
"Yeah, I think there was one player who wasn't there, and he was the one who got fined," says Jeremy Charles.
"We did enjoy being together as a group, and that continued beyond our careers when we would meet up for a beer and reminisce, as you do."
That togetherness remained intact during a wretched start to 1981 that threatened to completely derail the Swans' promotion hopes.
The FA Cup defeat to Middlesbrough – a top-flight side at the time – suddenly started a losing run that appeared to come out of nowhere.
The 5-0 loss to Boro was followed by a 3-1 defeat to leaders West Ham in front of the highest crowd of the season to date as the new East Stand was formally opened at The Vetch.
Further defeats followed as Cambridge United, Queens Park Rangers, Notts County and Sheffield Wednesday all helped themselves to the full two points.
The Swans slipped as low as ninth in the table and the promotion dream appeared to be slipping from their grasp.
Toshack used a free weekend to take his side away to Spain for warm-weather training and a change of scenery to freshen things up ahead of the final push.
"We were sort of sliding down the table which affected confidence," says Stevenson.
"Going into the dressing room for training on a daily basis, everyone was low in mood.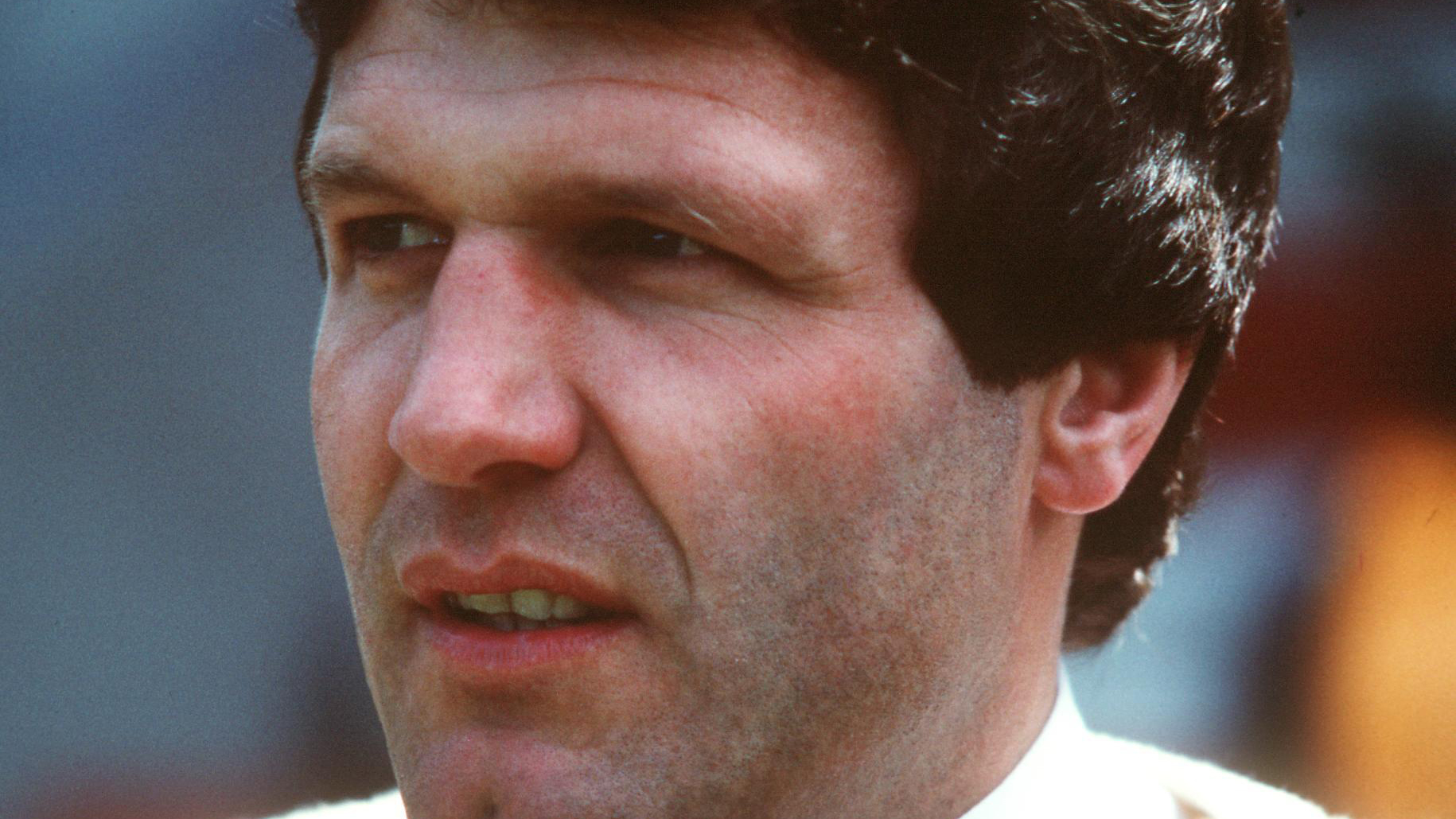 "In all fairness to Tosh and the backroom staff of Terry Medwin, Phil Boersma, Doug Livermore, they got behind us and we got back to basics. We made it difficult for the opposing side.
"At the time when we had the likes of Jeremy Charles, Robbie James, Curt, each of those could score 15 to 20 plus goals a season.
"We knew then that if they could get a couple of goals and we kept it tight at the back we'd be okay, and our fortunes started changing."
"You just have to keep going and get that win, once that comes whatever way you get it you progress from there," says Charles.
"With the squad we had anyone could come in and take someone's place because there was so much talent there.
"If you were not on the top of your game he would have no hesitation in taking you out the side."
But Curtis acknowledges that the burden of history was weighing heavy on shoulders at the stage of the season, with the squad knowing they were seeking to achieve something unprecedented for the club.
"We felt a lot of responsibility, there was a realisation of what it meant to everybody, it just became stronger and stronger," adds Curtis.
"A lot of us had been there when the club had needed to apply for re-election to the Football League, and were also aware that a team of the calibre of Ivor Allchurch, Cliff Jones and Terry Medwin had never managed to get promoted.
"It just underlined the size of what we were trying to do.
"Tosh took us out to Spain for a bonding session, it was a bit of a haze, we were given licence to go and enjoy ourselves.
"We trained hard and played hard, but it allowed us to enjoy ourselves and lift a bit of weight off your shoulders. It brought everything back together.
"We spent time talking about how we could do better and we just snapped out of it. We did that a few times, and results invariably improved.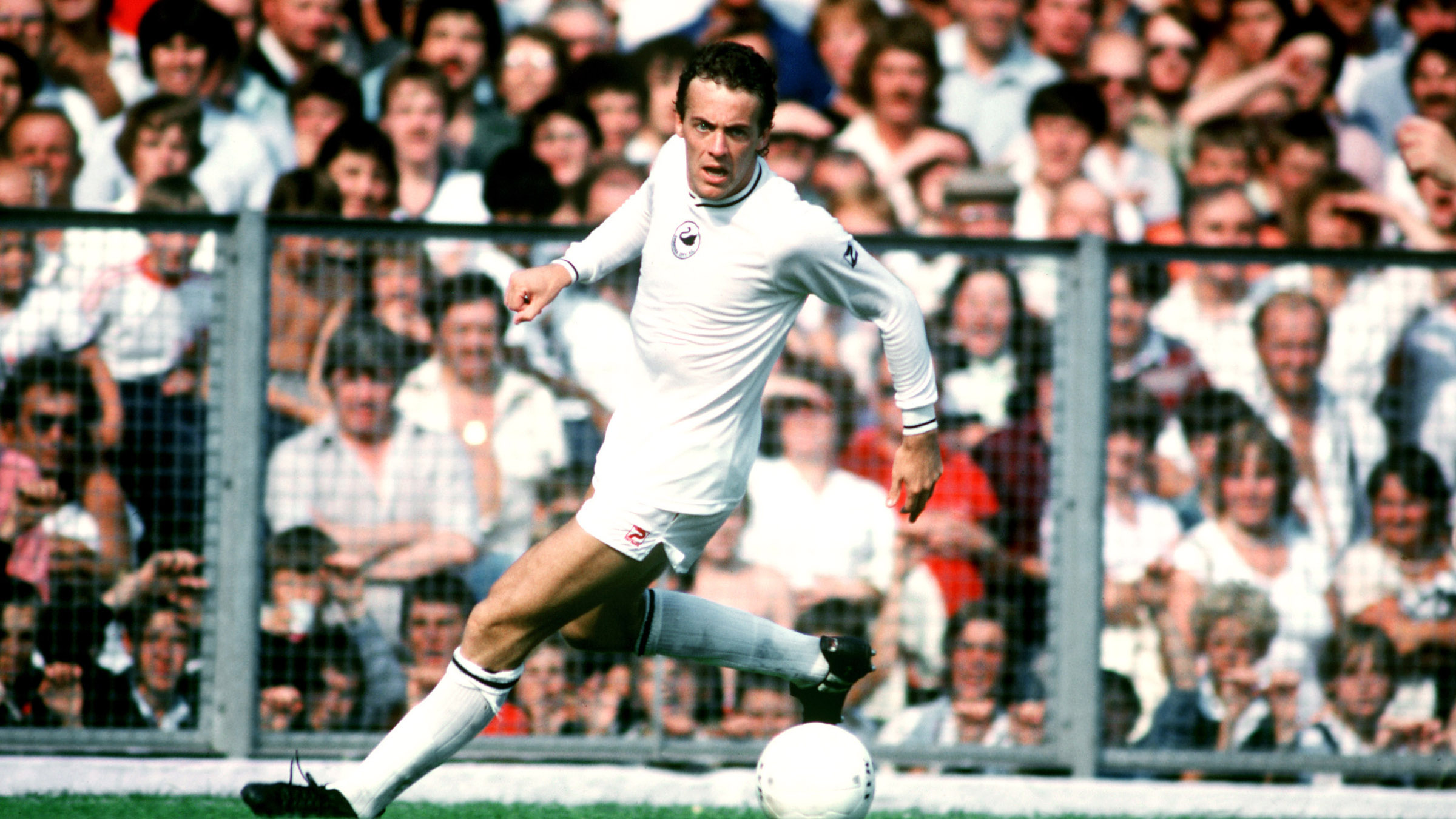 "No-one wanted to let each other down, but there were no excuses for the results we were getting. "We had to start again and work harder, and Wyndham would be great with that, he would push you.
"In training he would be the one telling you to run faster and to make tackles and win the ball. Then, in the evening, he'd be telling you to have another drink and sing louder.
"He was a real good character, he made sure everyone was in the right mind and he was important when he came back into the side."
The player-manager had shown his ruthless side as he decided to shuffle his pack.
Leighton Phillips, a stalwart of the rise through the divisions, was replaced by teenager Dudley Lewis in the defence.
Evans, having had to bide his time for much of the season, was brought back into the side, as was Tommy Craig as Toshack brought the former Aston Villa man back into his midfield.
Ante Rajkovic had followed compatriot Dzemal Hadziabdic to the Vetch by this point, but a thigh injury would ensure the Yugoslav's involvement was quickly curtailed.
"The thing with Dudley was nothing fazed him," says Curtis of the then 18-year-old Lewis.
"I am sure he did get nervous, but he never seemed to show it. He was so quick, and he could deal with any ball in behind. There were no frills, he would deal with the situation.
"We had Speedy and Wyndham with him and the complemented each other. They were fantastic.
"But that was Tosh, he was not scared of tough decisions. Leighton Phillips had been such an important player. When you think of the Preston game he left John Mahoney – his cousin – out of the side and David Giles was on the bench."
Evans, meanwhile, was nearing 10 years of service with the Swans, and his battle for a place had done nothing to dim his passion for the club.
"All I wanted was that opportunity and I worked hard for it, I never once thought of leaving the Swans," he says.
"I just decided I would work as hard as I could, there was only one sub so you didn't even get to be on the bench.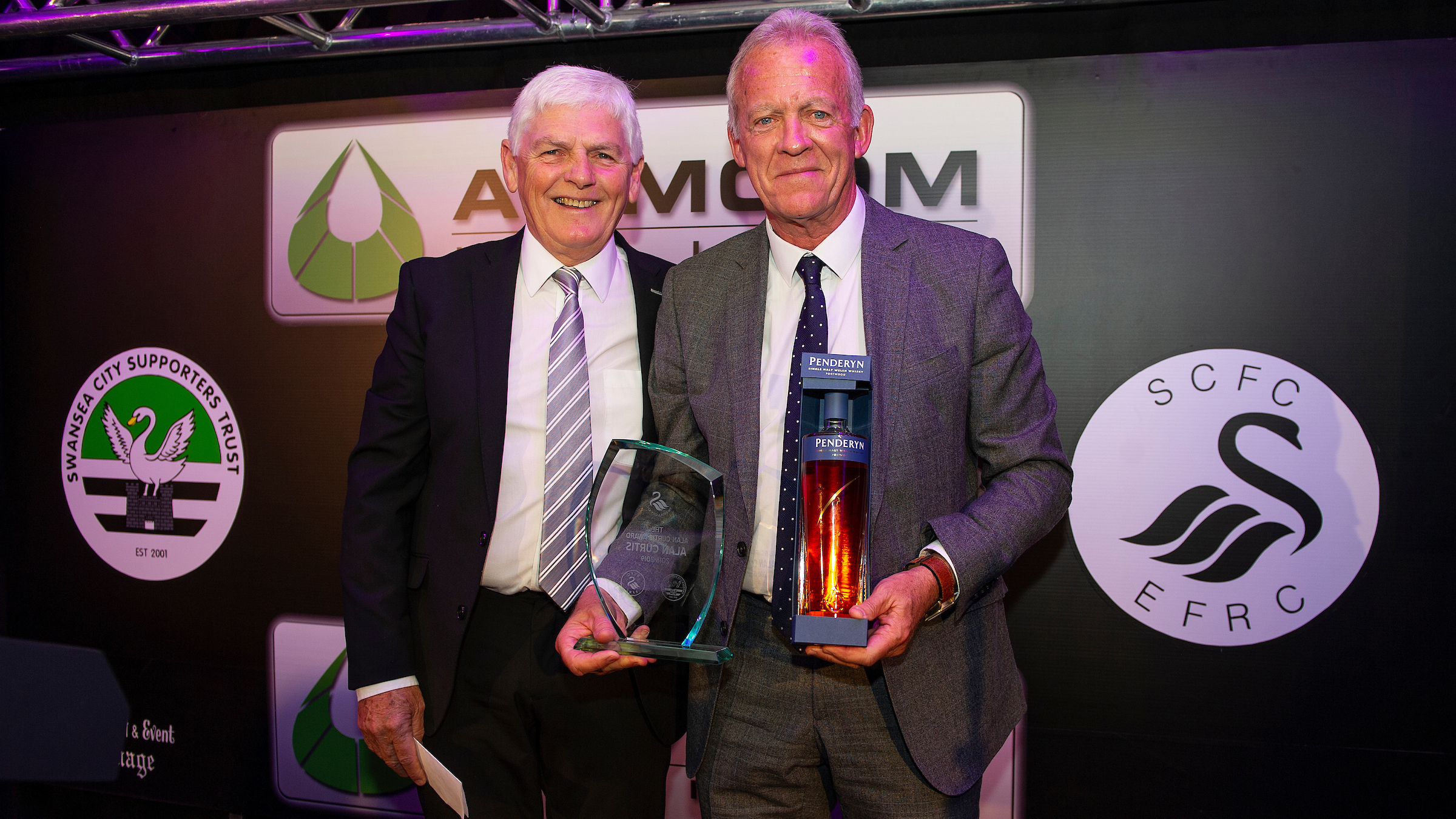 "I had been disappointed because I knew we were near to something special, but if there was a race in training I would make sure I won it or was in the first few.
"I just worked really hard until I got back in the team."
"I thought he might change the team back when we started winning again, but he stuck with us."
The impact was not immediate; handsome wins over Bolton and Wrexham – with Leighton James netting a treble in the former and David Giles on the scoresheet against his old club in the latter – were followed by a goalless draw with Bristol City and a loss to Grimsby Town.
But the tide was turning, and that away loss to the Mariners would be the only reverse in Swansea's final dozen games.
Charles netted the only goal at Derby, with Leighton James and Stevenson scoring in a vital win over rivals Blackburn – then under the guidance of future Everton boss Howard Kendall - who advised Toshack to wrap James in cotton wool over the final weeks after tearing Rovers to pieces at the Vetch.
"I scored a few goals that season but I don't remember those games at all, the only goal I do remember was against Blackburn because I have a photo of it," says Stevenson.
"They were also promotion rivals and we played them down at the Vetch. We had a corner on the right-hand side, Tommy Craig knocked the ball in, and it took a deflection. It bounced into space and nobody reacted except myself and I did a scissor-kick. The photograph is spectacular.
"Talking to Len Pitson who took the photograph, he said if I was playing for the likes of Arsenal or an English club, that would probably have been photograph of the season, but because we were out here on a limb in Swansea, it was brushed aside. It was just a reaction attempt really.
"To score at any level is fantastic and being a centre-half you don't get many opportunities other than going up for free-kicks and corners, and it's mainly headers then.
"Any goal is priceless and luckily I scored that one against Blackburn that was really, really important at the time. I still get reminded of it from time to time."
Draws with Orient and Cardiff followed to leave the Swans sixth in the table with just four games remaining.
But Toshack's men were far from done, Robbie James and Curtis inspired victory over Bristol Rovers before struggling Chelsea were dispatched 3-0 at the Vetch.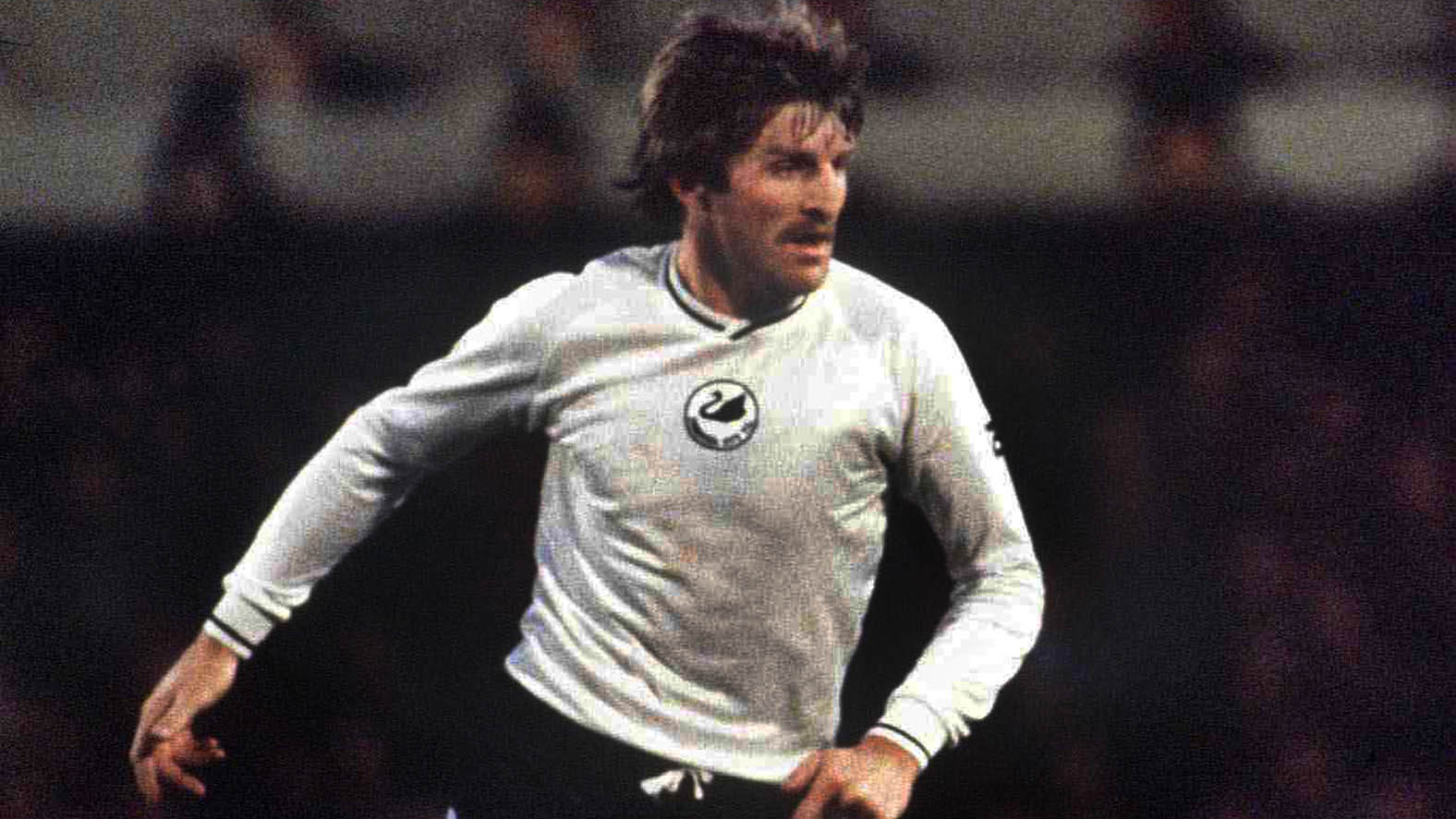 Luton were next up in SA1, and the Swans surged into a 2-0 lead through Craig and Leighton James, only for Ricky Hill to strike twice in a frantic encounter to ensure it ended a point apiece.
The point dropped would certainly have come in handy, but Swansea's fate remained in their own hands.
Victory over Preston at Deepdale at the end of the week would secure promotion to the First Division for the first time in the club's history.
The goal was within tantalising reach.
"You don't want to drop points, but when we came out of it we knew we needed a win and it ruled Luton out of promotion," adds Curtis.
"That makes it easier and is a great incentive. There is nothing worse than knowing you could win but be waiting on other teams.
"We were back in the groove by then and it came down to that final week."
"At that stage of the season, where you need every point you can get, it could have been a major slip-up," says Charles.
"But we ended up knowing exactly what we had to do. We had to win, there were no ifs and buts.
"If we won, we were up, and Preston knew they had to win to stay up."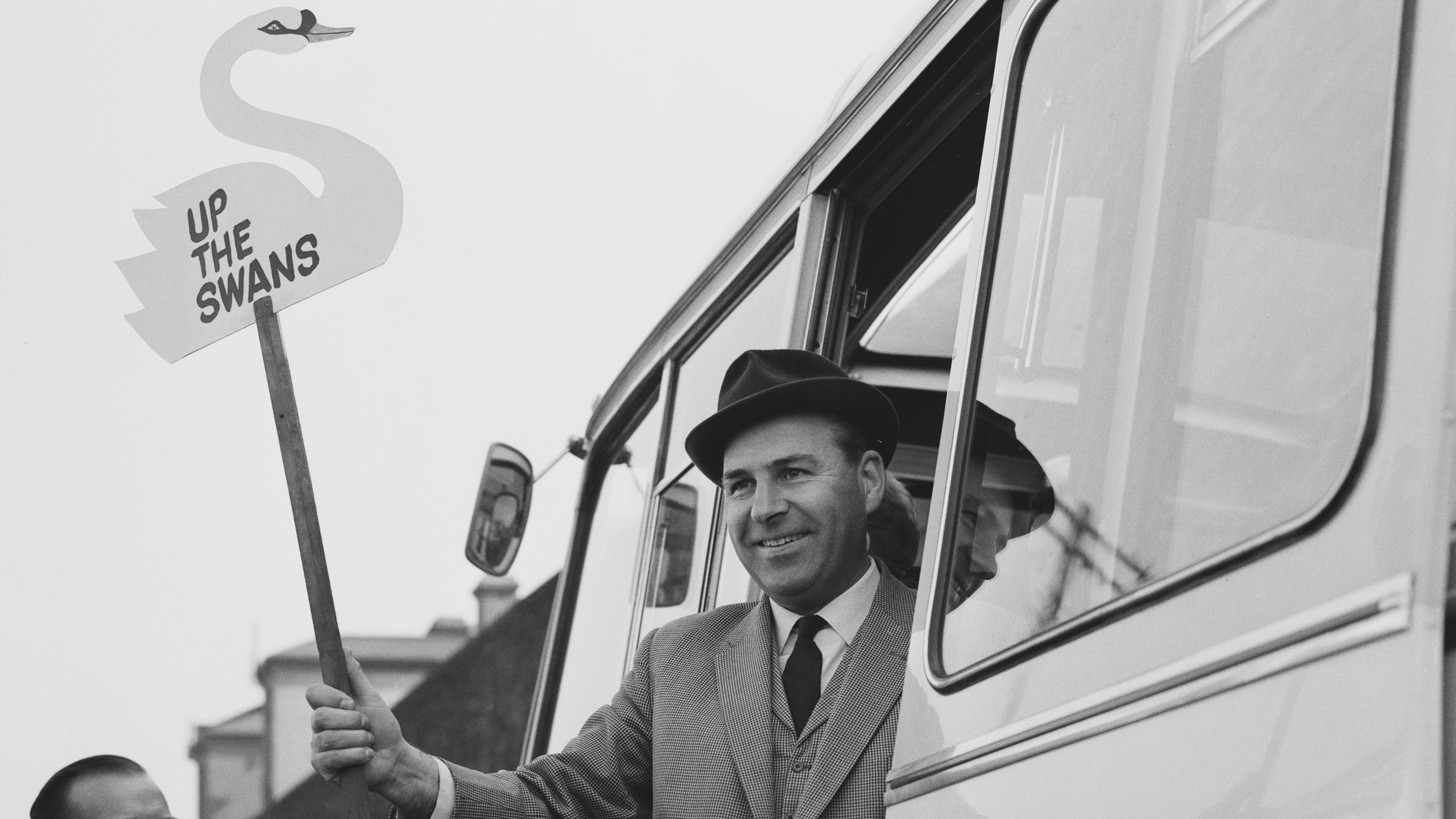 But a few members of the squad were also left with an uneasy feeling about the identity of their opponents.
The Jacks in Toshack's ranks could still remember Swansea facing Preston in the FA Cup semi-finals in 1964, a game that ended in desperate disappointment for Trevor Morris' Swans.
Could lightning strike twice and North End deny Swansea on another crucial day?
"Preston had to win to stay up so there was plenty at stake," says Evans.
"I could remember that Preston had beaten the Swans in the FA Cup semi-finals, and now here we were all those years later and it's Preston again in such a big game.
"You just wanted to make sure that this time it was Swansea who would be smiling."