History Makers | 2010-11 | Part One
14th June 2021
First team
May 30 marked 10 years since that unforgettable day when Swansea City secured their place in the Premier League for the first time. To recognise and pay tribute to that achievement we have put together a string of features recalling that season, including new interviews with many of the key figures involved. In part one, we look at the tragic events preceding the campaign, an emotional afternoon at the Liberty and the impact of a new manager.
It is not always easy to recall when looking back in the rose-tinted glow of those Wembley memories, that Swansea City's 2010-11 season actually started amidst a tragedy.
On May 15, shortly after the Swans' efforts to reach the Championship play-offs had come up short, the club's young striker Besian Idrizaj passed away in his sleep at the age of just 22.
As the terrible news about the Austrian filtered through to leave the club and its supporters devastated, the disappointment of that final-day against Doncaster were put in their true perspective.
The impact Idrizaj made on his team-mates and Swansea City was underlined by how – just over a year on from his untimely death – his name and image would be emblazoned across the chests of players and staff as they celebrated promotion.
"It was a tight-knit squad anyway because everyone lived in Swansea or within half an hour of Swansea," says Darren Pratley.
"We used to eat together at Vesuvios most days. Hearing the news that Besian passed away really hit us. I travelled to Swansea and Kevin Johns held a service at the stadium and you could tell from all the people that were there what a story it was.
"He was a nice boy, I don't think he drank because he tried to look after his health because he had a heart problem. All he wanted to do was play football. He's still remembered by all of us.
"His ringtone was Rihanna's song 'Rudeboy' so whenever I hear that I always think of Besian for some reason, it sticks with me.
"I have fond memories of playing with Besian, he was loved by everyone in the squad and it's shame he didn't play as many games for the fans to see because he was a real talent."
"I can't really describe it. I remember the day actually, I was playing golf and I received a phone call from my wife," says Dorus de Vries.
"She had received a phone call from Besian's girlfriend saying that he had passed away during the night. I couldn't really believe it, it still makes me feel very emotional.
"He was such a lovely character and a lovely guy. Such a great guy. He was so young and it was so devastating to receive that phone call, I can't even imagine how his parents were feeling at the time. It even makes me emotional now, I've got no words to describe it.
"He was such a great guy and passed away way, way too young. It was such a shame."
While the pain of Idrizaj's passing would linger for some time, the club would also soon have pressing on-field matters to attend to.
Paulo Sousa, after just one season in charge, elected to leave the Liberty to take up the manager's job with Leicester City.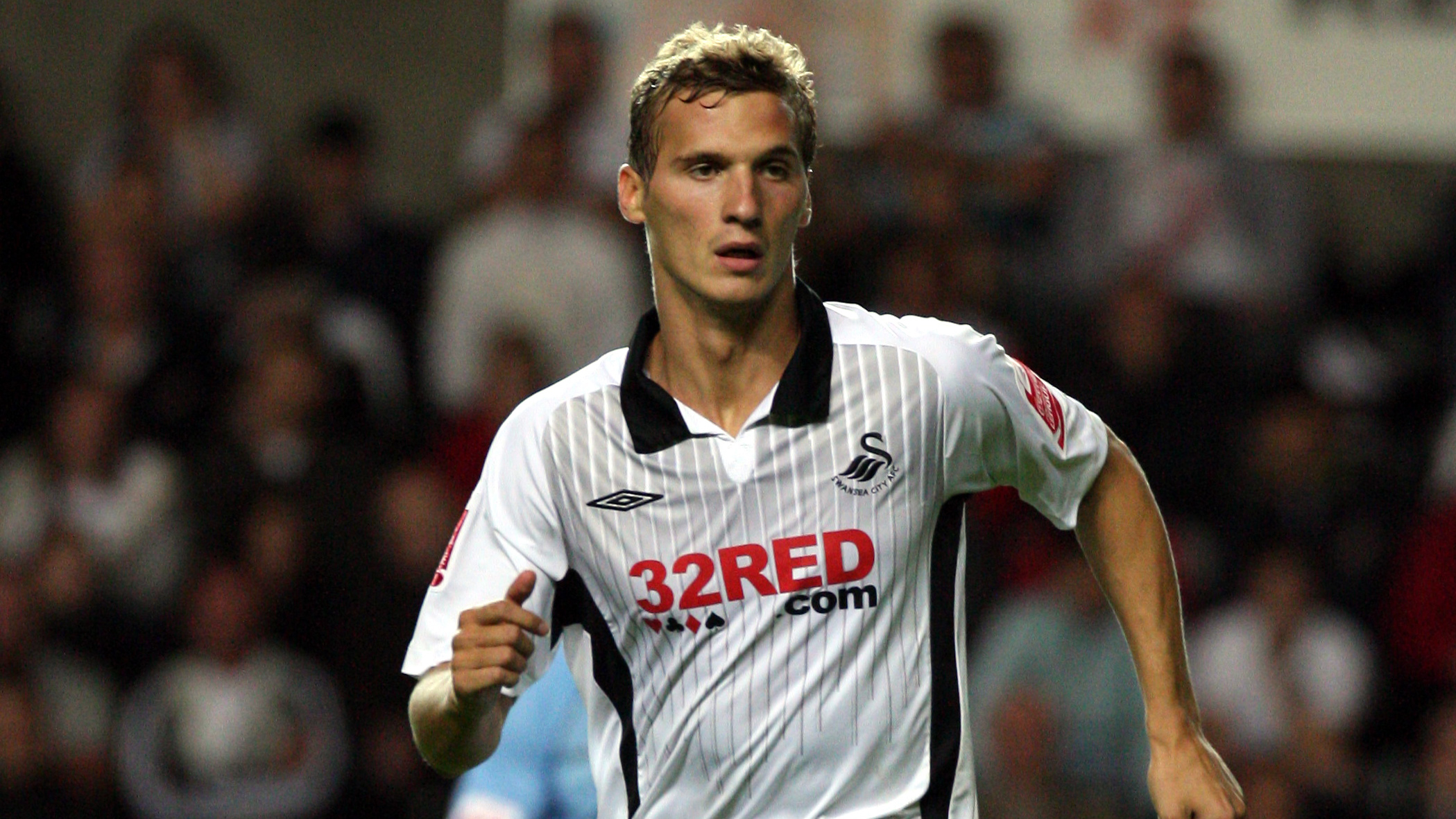 Not for the first time during this period, the Swans found themselves victims of their own success as another manager was lured away to pastures new.
Numerous names were linked with the vacancy, but the club had long had its own way of doing things and they were ultimately swayed by a young, ambitious Northern Irishman, who had actually been set to join Roberto Mancini's staff at Manchester City before throwing his hat into the ring for the Swans job.
Brendan Rodgers – aged just 37 at the time - had seen his playing ambitions ended at a young age by injury and he had thrown himself into coaching with an unquenchable thirst for knowledge and desire to succeed.
He had been bruised by a short spell in charge of Reading in 2009, but was ready for the next challenge. Having been thoroughly impressed by their conversations with Rodgers, Huw Jenkins and his board formally confirmed his appointment.
"I had coached for 15 years, and then got my break at Watford, which I was grateful for. But I left there too soon – when you're young you're ambitious and I was in a hurry to get to the Premier League," recalls Rodgers.
"With everything that was going on at Watford, I felt then that Reading was my chance to get there quicker. I obviously knew the club because of the time I'd spent there previously, plus I still lived there.
"But it didn't go as I had wanted, and I failed in that role. I then had a period out of the game.
"My next job was not about the club, it was about the right club because of my ideas of football.
"I had to ensure I would go into my next club with confidence and demonstrate that. Obviously, Swansea was the perfect fit.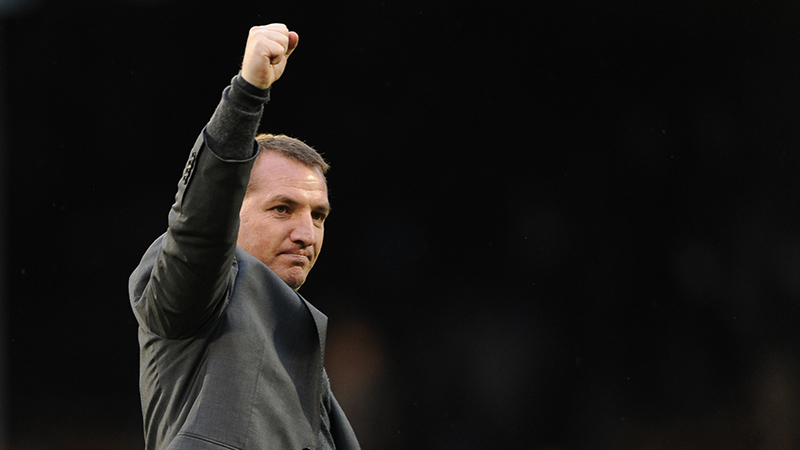 "I had highlighted a number of clubs that I could go to and be free to work with my ideas.
"Swansea was one of those clubs, so when Paulo left I sent a letter to Huw. Although I felt there would be other candidates who would be closer to getting the job than me, I felt at least myself and Huw would have met and could see where we're at in terms of ideas.
"A week or so after my letter, I got a call and met Huw in the Celtic Manor. It was a brilliant meeting. I felt really good, really comfortable, really authentic talking about the club and its ambitions.
"I'd seen Swansea and understood their game, so we had a great conversation about the ambitions and dynamics of the club, and how we could work together.
"We talked figures if I got the job and, Huw being Huw, he was very protective of the club. But eventually we got to what I'd need if I got the job.
"That was the Wednesday, and he'd ring me the next morning to see what the board thought. I went back to Reading knowing this was the perfect club for me in every way.
"Later on the Wednesday evening, I got a call to say he'd loved what I'd said, and he thought I was the man for the job. We agreed it there and there.
"On the Thursday, I got my things together and I drove down on the Friday to do my press conference in Swansea later that day.
"That was the start of an incredible journey for me."
He wasted little time getting down to work with his players, keen to ingrain his methods and hit the ground running.
Training was intense, but heavily focused on working with the ball. Players who had come to find themselves less than enamoured by the more pragmatic approach of his predecessor did not take long to appreciate the merits of the new man.
"We didn't know much about him before he arrived to be honest," says de Vries.
"We all knew a little bit of his history and his background as an academy coach at Chelsea. We heard some good stories about him and as soon as he came in on his first day it was a perfect match.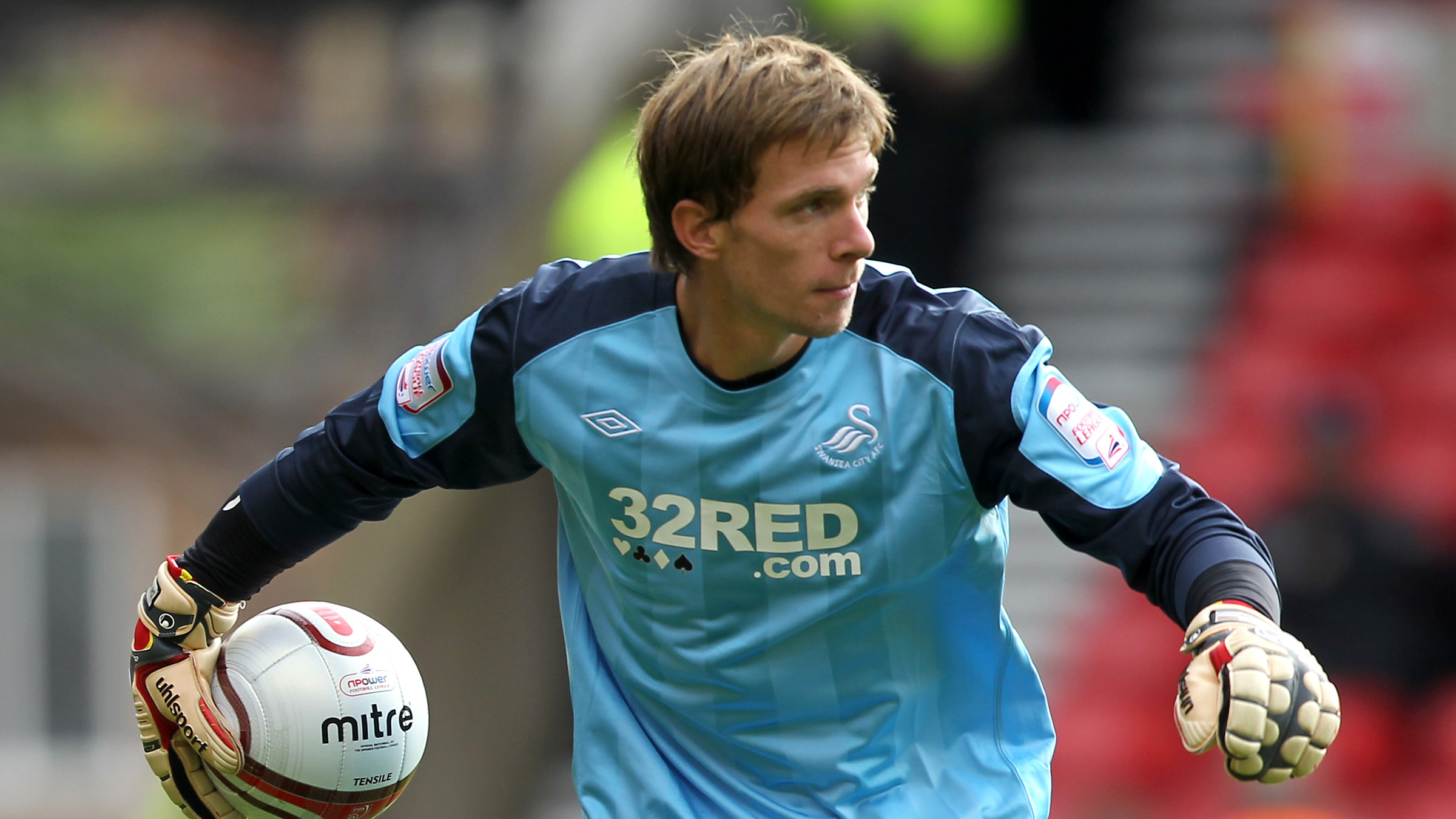 "He brought in his own enthusiastic approach to the game, technically he was very astute and he was an intelligent guy. From his first day there was a great connection, it aligned perfectly."
"He was absolutely brilliant. He knows everything," adds Stephen Dobbie, who had returned to the Swans after experiencing promotion with Blackpool in May 2010.
"It was things like when my family came down. They may watch a game and then not come down for a month or two, but he made a big effort to talk to them and remembered everything, while we had a laugh and a joke about Rangers and Celtic.
"He spoke Spanish too, so he could even do things like speaking to Andrea Orlandi and Angel Rangel in their own language and relay instructions to them in a clearer manner.
"For myself as an attacker, I didn't like defending, but he moulded me into the number 10 role.
"He showed me how to get into positions where I could help the team win the ball back. We had guys like Leon Britton, Mark Gower and Joe Allen who did the hard graft and got the ball to the forward players.
"He moulded me into a better player defensively."
But Rodgers' impact was felt beyond his football philosophy and outlook on coaching. He wasted little time seeking common ground on a human level with his players.
"I remember on his second day, me and him sitting down on the grass after training for an hour," remembers Ashley Williams.
"He asked me questions about my family and told me about his family, so straight away I knew who he was and where he was from and had a sense of what he likes and dislikes and it was the same the other way round.
"He probably did that with every player too. He was collecting information and was giving us information about him which obviously made it a lot easier to work with him and to give him all that you can."
"We played against his Reading team the season before he joined and that was all we knew of him really," recalls Alan Tate.
"We knew he had been at Watford before that, but I don't think we played against him at Watford.
"We might have but the one that sticks out in my mind is the Reading one, because we played well in that game. We drew 0-0 and after the game at home he was very complimentary about us in the press.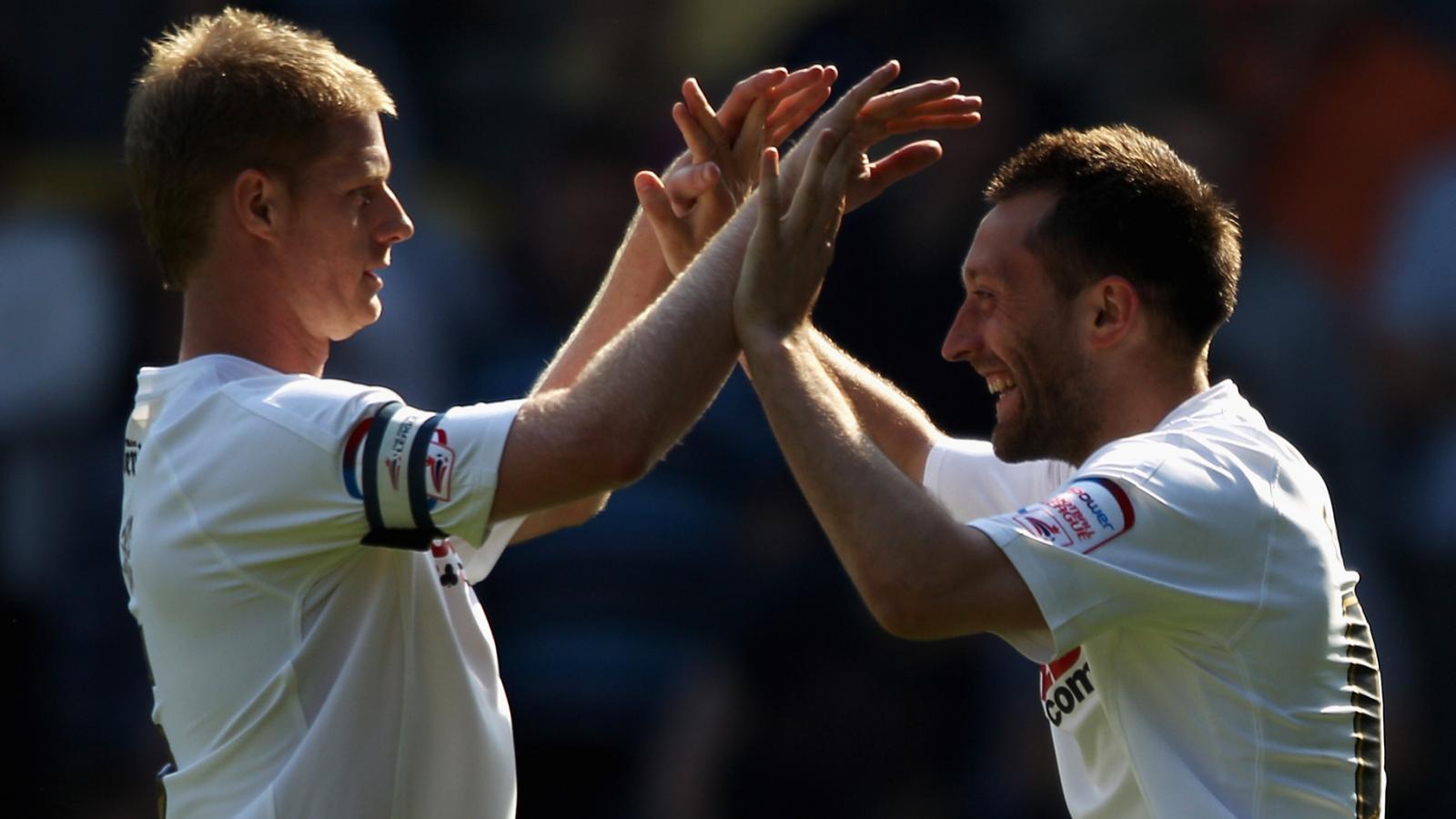 "I remember him saying that we deserved to win and Reading were lucky to hold on for a draw because we were the better team and we passed the ball around well.
"That was really my first ever interaction with him, not a personal interaction, but listening to what he said and stuff. When he came in, he was great with us from day one."
As he prepared to get down to the serious business of the Championship campaign, Rodgers' squad was bolstered by the signings of Scott Sinclair, Neil Taylor, Yves Ma-Kalambay, Scott Donnelly and Kemy Agustien.
But one of the outgoings that summer was one of the big talking points.
For the pity for one of the players who would so relish playing under Rodgers, was that he was no longer at the club.
By the time Rodgers had been announced as the new manager on July 16, 2010, Leon Britton was already preparing himself for life at Sheffield United under Kevin Blackwell.
The midfield pass master had made 38 appearances in all competitions during the 2009-10 campaign, but had started to feel he wasn't quite Sousa's cup of tea.
"The season before under Paulo, I wasn't playing as much as I thought I should if I'm being honest," says Britton.
"There were quite a few times where I wasn't making the 18, I was travelling and left out of squads. I thought moving forward that I wasn't in Paulo's plans.
"The club offered me a contract, but I just felt that maybe Paulo didn't rate me much which is fair enough, every manager has to make those decisions. I just thought at that time that maybe my future was better to be elsewhere.
"It wasn't an easy decision of course because at that point I'd had two promotions with the club, we'd had the Hull game to stay in the Football League and I had an amazing relationship with the fans and the city.
"It was a very difficult decision, you can only go on what you felt was right and at that time I felt moving away from the football club was right for me and I decided to join Sheffield United."
Britton had made the move to Bramall Lane after being convinced that the Blades were looking to play an attractive brand of football, with the midfielder at the heart of that following his exploits over seven years in Swansea colours.
However, the events in the United dressing room on the opening day of the 2010-11 season at Cardiff City Stadium would leave Britton concerned he had made a mistake.
"When I was in talks with Sheffield United, I spoke with the manager and I wouldn't say he's got a reputation of playing long ball but I think Sheffield United maybe had that reputation a little bit," he says.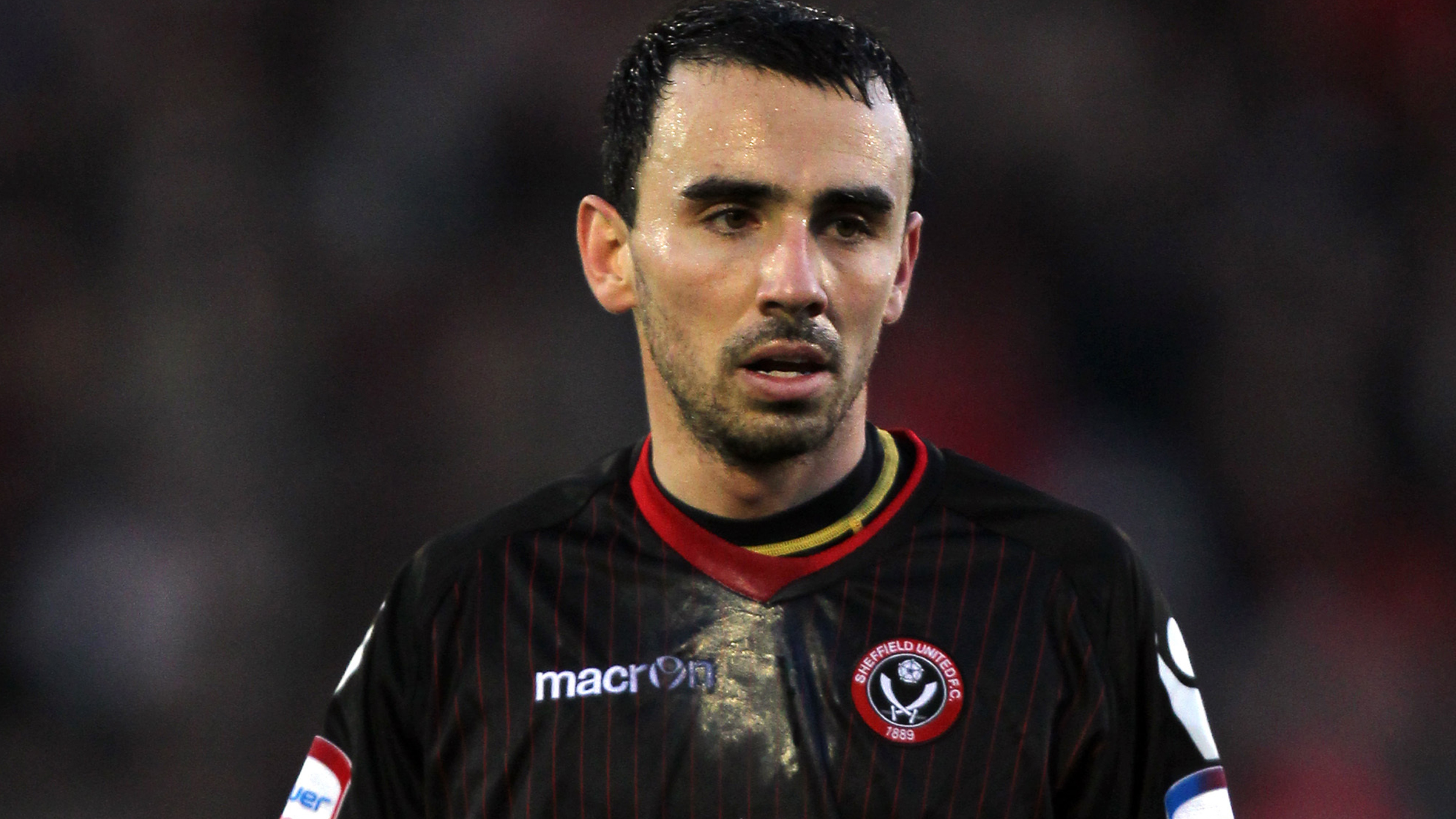 "Having spoken to their manager before signing, he told me that he wanted to play 4-3-3 and play a passing and possession style of football, which obviously suited me. I'm not going to be a player that plays in a team that plays long ball and a physical game, that's not my strengths and my attributes.
"He sold it to me that we were going to play good football, 4-3-3 and I was going to be a real integral part of that.
"Then I remember the first game of the season when we went into our team meeting and he said we were playing 4-4-2 and for the first 15-20 minutes we were basically putting it into the corner flag, I did question a little bit of what he'd told me two months before.
"It was a little bit different what I was being told before signing to when I did. My strengths didn't really suit Sheffield United and unfortunately Sheffield United didn't really see the best of me because of the way we played."
By that time, another of Swansea's stalwarts was also facing an uncertain future having briefly had his heart set on a move to Blackpool, who had just secured their place in the Premier League with play-off victory over Cardiff.
Angel Rangel's career could have looked very different had Rodgers and Huw Jenkins been unable to convince him to stay in SA1.
"At Yeovil, after the team meeting, Brendan called me for a one-on-one conversation," says the Spaniard.
"He said he knew I'd had interest in the past, but if a Premier League club came in for me then he'd let me go. I didn't even ask. So I said 'okay, no problem.'
"The next day we travelled to Holland for a pre-season tour. We are training and my agent rings me to tell me Blackpool had been promoted and were in for me and had made a few offers.
"So he told me to speak to the manager and the chairman to see if I could get the move that I had been dreaming of.
"I spoke to Huw Jenkins and Brendan, and they said I wasn't going anywhere. I said 'you have to let me go, you promised me.'
"They said no. The next day we sat down – myself, Brendan and Huw. They told me that this was my place, this is where I needed to be, this year we will get promoted. But I'm not listening because I just think they're stopping me from playing in the Premier League.
"I was doing all I could with my limited English to convince them to let me go.
"It didn't happen, and Brendan told me 'my friend, you're a Swansea player, you're staying here'.
"So I said okay, it wasn't great to hear but he was the manager and I had a great relationship with Huw – despite him stopping me from going to Fulham before that – so I stayed.
"Brendan was right. We had a good team and wanted to get promoted.
"It's what Roberto (Martinez) said when he joined. He said we'll be in the Premier League in four years. I laughed and said; "hey Roberto, we're in League One!'
"I'm glad I stayed because Swansea gave me the opportunity to be a professional footballer at nearly 25 years old. That season, we did so well, and that meant Brendan and Huw had big belief in me that I was a big part of this team and club."
While Britton was adjusting and Rangel refocusing after the uncertainty over a potential move, the Swans were kicking off their season with a 2-0 defeat at Hull, before a 3-0 League Cup win over Barnet teed up the first home league game of the season against Preston.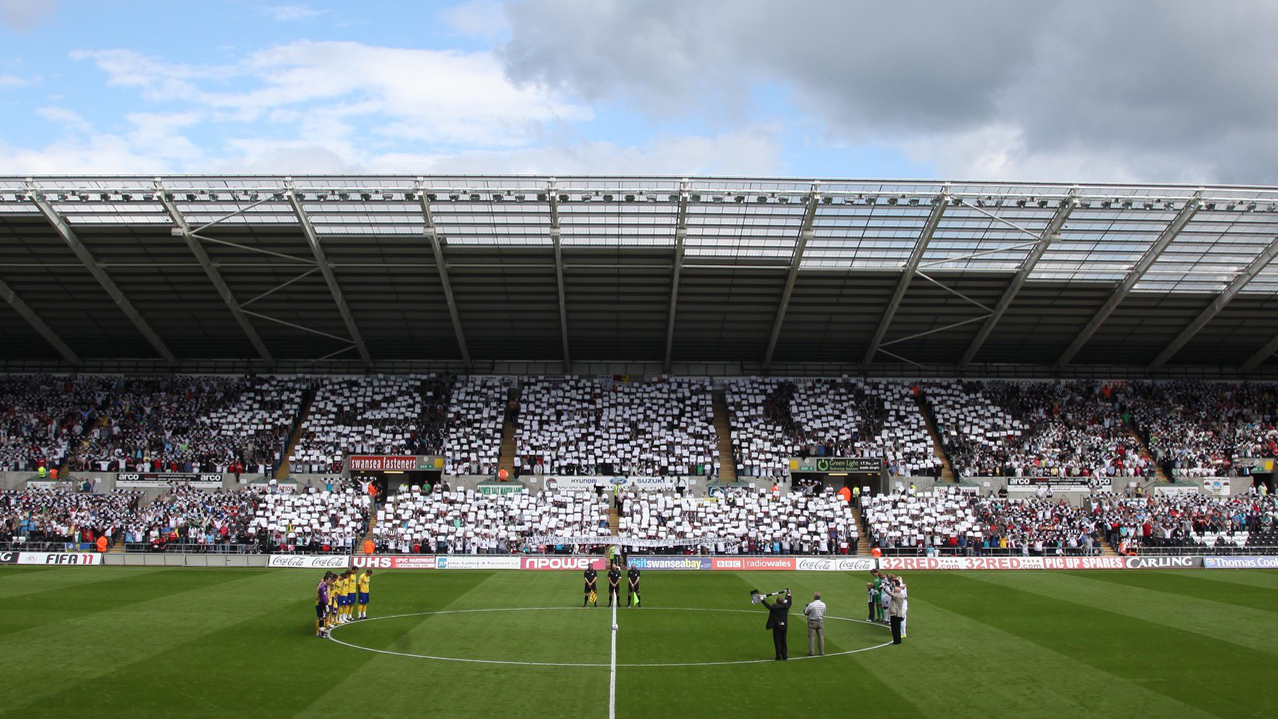 The club had planned a number of tributes to Idrizaj around the game, with cards being distributed for supporters to form a tribute.
And there seemed to be a certain fate and serendipity at play when the Swans scored their second goal in the 40th minute, and went on to win 4-0, with 40 having been the shirt number of their departed team-mate.
It was an emotional day all-round.
"It was a nice day, I remember coming out and they had Besian's shirt made up with the fans in the East Stand," recalls Pratley.
"It was an emotional game because we had got off to a bad start in our first game at Hull away and we wanted to get the win for Besian.
"To win 4-0, to score in the 40th minute when Besian's number was 40 was a nice tribute to him. I'm sure he would've been looking down on everyone in Swansea and appreciated that.
"He does live on with us and the first thing we did when we got to the final was sort the shirts for him.  That was great for his family."
"Sometimes it's crazy in life how certain things line up," adds de Vries.
"It was an incredible moment for Pratley to score in that exact moment in the game. We all thoroughly missed Besian at that time and it just made it sink in even more.
"It was a very emotional game. Although it's been over 10 years now it still feels like yesterday and time flies by so fast. It gets me really emotional even thinking about it because it was such a tragedy and we still miss him.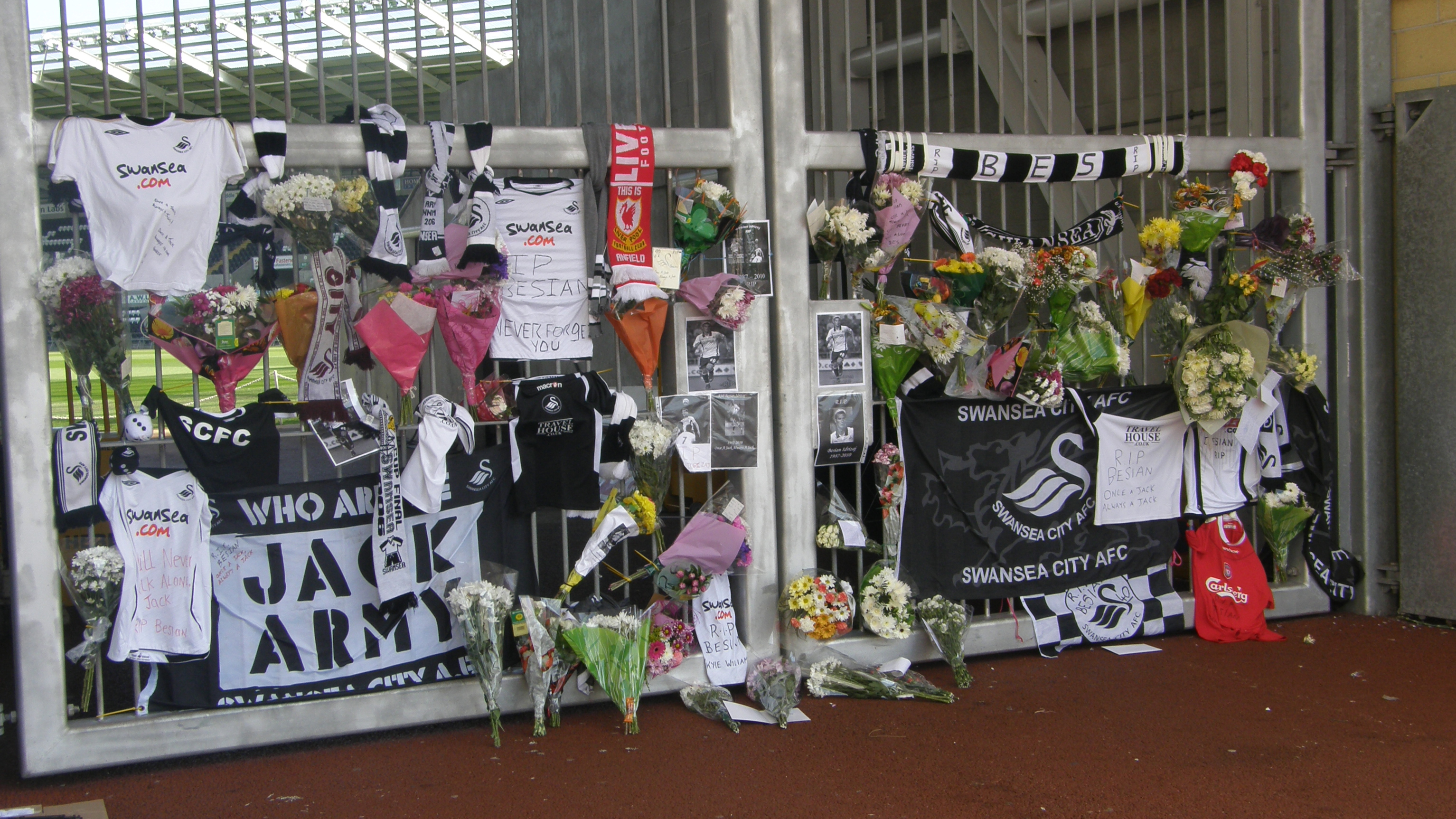 "He was a great character in the dressing room and was much-loved, everybody respected him in the dressing room. It was devastating for everyone who was connected with him. No words can ever describe the emotions that we all felt at that time."
It had been a poignant afternoon that has stuck in the minds of so many of those present even a decade on.
It would prove to be a spark as – following a defeat at Norwich a week later – the Swans began to really find their feet under Rodgers, with one of his former charges in the Chelsea youth set-up making a splash following his arrival as Swansea's first £1million player.