History Makers | 2010-11 | Part Two
15th June 2021
First team
May 30 marked 10 years since that unforgettable day when Swansea City secured their place in the Premier League for the first time. To recognise and pay tribute to that achievement we have put together a string of features recalling that season, including new interviews with many of the key figures involved. In part two, we look back at the goalscoring heroics of a key summer signing, a memorable derby win, and the return of a fans' favourite.
Scott Sinclair was well known to Brendan Rodgers having been part of the youth set-up at Chelsea, where the manager had spent part of his early coaching career.
Even though he was aged just 21, Sinclair had already played for the Blues, Bristol Rovers, Plymouth, QPR, Charlton, Crystal Palace, Birmingham and Wigan before moving to the Swans due to a number of loan spells away from his parent club.
He did not take long to hit the ground running, netting the winner against Burnley at the end of August – the first of 27 goals he would score in all competitions that season – and he barely let up over his first three months in Swansea colours.
Sinclair scored 12 goals in his first 16 appearances, netting in league wins over Coventry, Scunthorpe, Watford, Reading, Leicester and Crystal Palace.
While it would be wrong to ignore the contributions of an outstanding defence including the likes of Dorus de Vries, Ashley Williams, Angel Rangel, Garry Monk, Alan Tate and Neil Taylor – the latter a summer arrival from Wrexham – or the goal-getting abilities of Stephen Dobbie and Darren Pratley, there was no doubting Sinclair's impact.
"I had gone on loan to six clubs, and when you're young and up and coming you just want to play football," he says.
"After my last loan spell, I sat down with my agent and said I didn't want to go out on loan anymore – I wanted to go somewhere that I could play every week.
"I knew Brendan as he was my youth team manager previously at Chelsea, and I spoke to him before I came down to Swansea. I had other offers, but he got me on board with the style and the way he saw me fitting into the team.
"It was one of the best moves I could have made at that time of my career. I settled in very quickly.
"London is such a busy city, and everyone's got things to do and places to be, but Swansea is a lot different. It was a breath of fresh air.
"Everyone supports the club and wants you to do well."
"The previous season the squad hadn't scored many goals. I had known Scotty since he was 15 at Chelsea, and he was very direct, fast and could score goals," adds Rodgers.
"He could give the team some balance. Nathan Dyer was brilliant on the other side – fast, dynamic, and we needed that on the other flank so we could really penetrate.
"Cedric van der Gun had done very well, and he was a senior player, so it was a difficult conversation with him to say that I was bringing someone in to play in that position.
"I always knew that Scotty could come in and give us that dynamic on that side.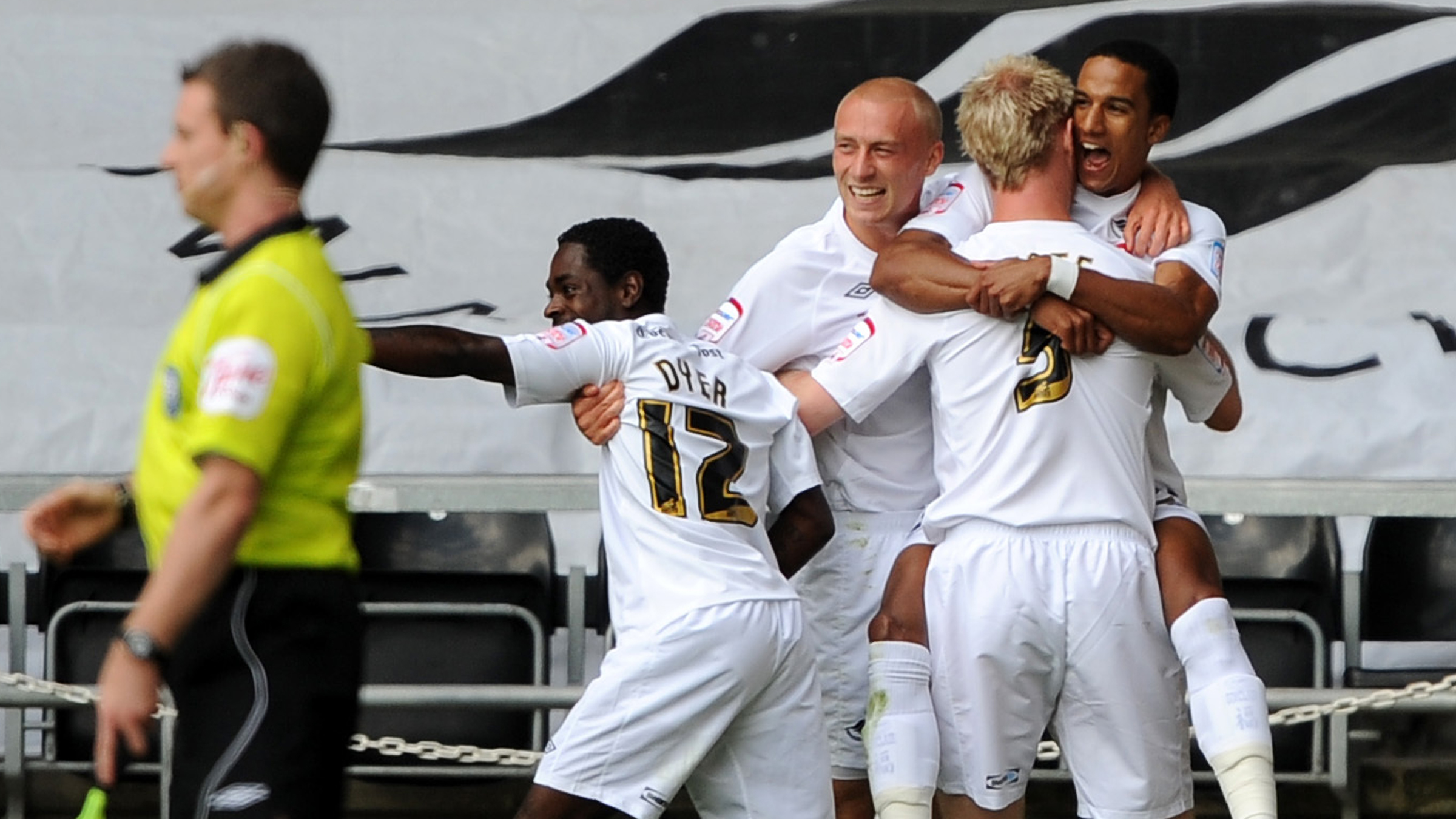 "The team was very good, I was very fortunate to have a very good squad of players. The team had finished seventh the previous season, were defensively strong, but we felt we could improve the output in terms of goals.
"Scotty was sensational that season. I knew he could deal with pressure. His personality would fit perfectly in the group too."
"We could see straight away that he was so direct," adds Dobbie.
"As soon as he got the ball, he was away. If you needed a break, you would give the ball to either Scotty or Nathan. The only problem was, if they took it on then you couldn't catch them. I certainly couldn't!
"When you look at the final, when Nathan crosses for the third goal in the final at Wembley, I'm way outside the box because I can't catch him!
"Scotty wouldn't miss a penalty. He would practice and practice all the time. That's why he was so cool at Wembley. He was a great signing."
"I think first and foremost, on the pitch he gave us a different dimension," adds Ashley Williams.
"He was dynamic, he liked to score goals, he was fast and he was a real addition to the changing room.
"He got on well with everyone and he was a popular player within the camp. I think it showed a real intention of where we wanted to go that season and what we wanted to do; he was a big signing for us.
"I'm sure that a lot of other teams were in for him at the time and we won the signing. What a season he had.
"We also got Neil Taylor that summer and he became a real integral part of the squad and is still one of my best mates today.
"I think he came off the bench at Norwich away for his debut and I didn't know much about him. I knew he was a Welsh lad and we had spoken a little bit.
"He's just a solid professional, he's one that just gets it, he fitted into the camp straight away. I've watched him grow, and grown with him, and we've stayed in the majority of teams together with Wales etc.
"It's pleasing to see him kick on in his career and grow to be such a good man."
"Scotty was still young but we'd all heard of him because he was sort of a big name as a young kid," adds Alan Tate of Sinclair.
"He'd had the loan moves where some had gone really well, some hadn't.
"For him to be coming here and getting somewhere as a permanent home was great for us and we knew he would add goals because of his goal record coming through the leagues with the various clubs he had been on loan with, and the Chelsea upbringing he had which Brendan knew all about.
"We knew he had good potential as a player but it wasn't until he came in and was in a man's game that we saw how good he really was.
"Finishing wise he was brilliant. When he was going through on goal you knew he was going to score no matter what.
"You talk about the best goalscorers having ice in their veins, he was exactly like that."
Amidst that run, Rodgers also got his first experience of the South Wales derby, and it proved a winning one as Marvin Emnes struck the only goal of the game late on at Cardiff City Stadium.
"You feel the emotions between the cities, and I was well versed at Swansea with the rivalry between the sides leading into it," he says.
"At that time there was a big safety issue getting to the ground, so by the time you get off the coach you sense that real passion and hostility.
"We played very well in the game and Marvin got the goal and it was the first time Swansea had won at Cardiff for a while, so it was a great occasion.
"I certainly recognised the importance of winning that game for the supporters, and that result really was for them."
"They were the games you wanted to be involved in," adds Dobbie. "I was on the bench, and I can remember Marv's goal.
"When you played for the Swans, because it was such a family club, when the big games like that came you would be in the supermarket and the fans would come up to you and say 'ah well done, you've beaten Cardiff'.
"I'd say 'I only played nine minutes, but thanks very much'."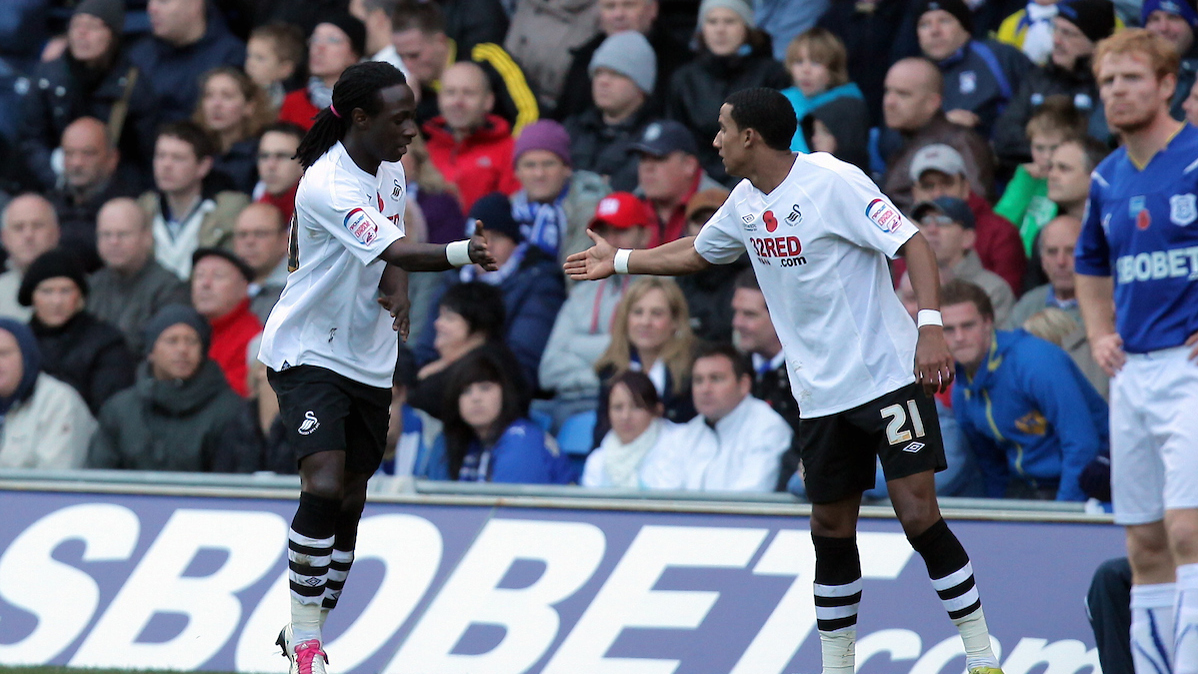 "Those games are special. Very, very special. Those are the games that you really look forward to," says de Vries.
"For Marvin, it was a great impact game for him and he scored that magnificent goal. Especially away from home, it's so important.
"Swansea-Cardiff is one of the best derby games there is in the world. I have played a fair few in my career and Swansea-Cardiff is fantastic, the whole build-up to the game, the whole atmosphere around the game.
"People in the town, if you went out for a coffee or something, people would always be reminding you about it and saying 'Just beat them, beat them' and 'Come on!'. It just gave us a buzz and a great feeling going into those games.
"If you win those games it gives a massive boost of confidence, it was just one of those memorable moments where we felt we could really kick on, overcome any hurdles and get good wins away from home and the Cardiff one was a very, very special one indeed."
A 1-0 home win over Middlesbrough – courtesy of a late Sinclair strike - had the Swans flying high at third in the table, only for Rodgers' side to have a little wobble in the lead up to and over Christmas.
There was one win in six – against Ipswich – while there were defeats to Portsmouth, Sheffield United and QPR.
That latter 4-0 reverse on Boxing Day saw Rodgers – a man often renowned for his personable, friendly manner – show his players a different side to him.
"I try not to dwell on the past too much, but that was a game where we had to hold our hands up and say we weren't good enough," he said.
"But it's important that you learn from that. We had developed a winning mentality, but in order to do that you have to lose games and it's how you respond."
The loss to Sheffield United at Bramall Lane had seen Leon Britton face his former club. But, even as the midfielder helped the Blades earn the three points a week before Christmas, the wheels were already in motion for him to return to his footballing home.
"Ironically (future Swansea chairman) Trevor Birch did play a big part in the move. Trevor was the chief executive of Sheffield United when I signed and during my time there," says Britton.
"That season we started off with Kevin Blackwell as manager, he got sacked after two games. Gary Speed then took over before taking the Wales job and Micky Adams came in as my third manager.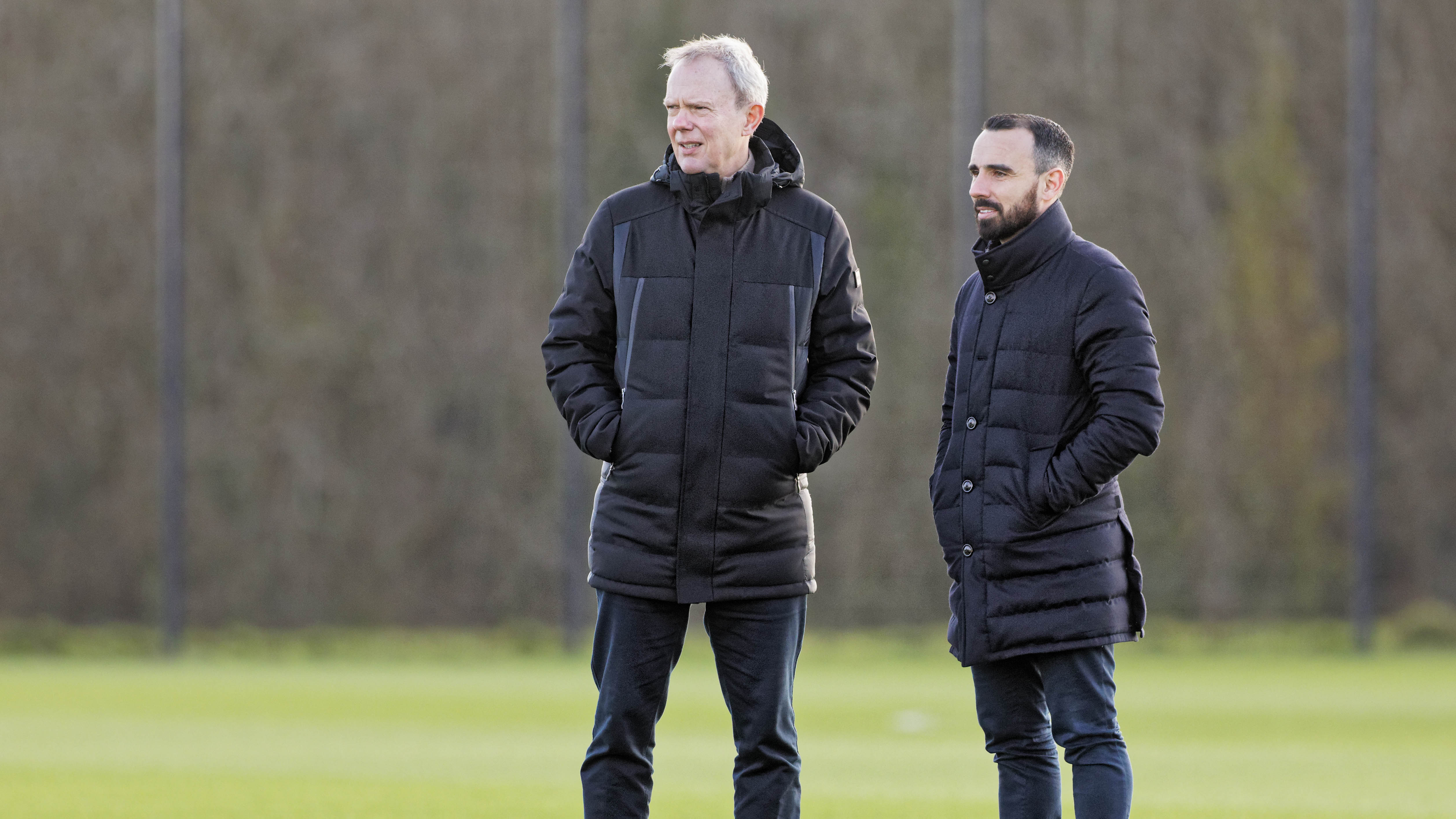 "He told us the way he wanted to play, he didn't want to pass the ball 20 times to score a goal if we could score it in two, and if you were not happy and you didn't want to be part of it he was happy to try and sort out a move for you to leave the club.
"That was for all players, not just me, it was every player he addressed in the changing room. I came out of that meeting and spoke to Trevor Birch and said: 'Look, this isn't going to work. It's not worked for six months, the new manager has got a style of football that is not going to suit me again. I want to leave the football club'.
"I just said to Trevor that I only wanted to go to one club and that was back to Swansea. I didn't want to go anywhere else, I missed it and I wanted to go back to Swansea if they could have me.
"Funny enough, Trevor Birch had a place in Mallorca close to Martin Morgan, who was obviously one of the directors at the time. They were all over there and Martin has told me a story that they were in a restaurant in Mallorca and they bumped in to each other.
"Martin's daughter said that she had one wish for Christmas and Trevor asked what it was and she said: 'I'd like Leon to come back to Swansea'.
"In fairness to Trevor he made that move happen, he could have made it difficult for me and in fairness to Swansea they could have said they didn't want me back and that they'd moved forward.
"I was very lucky that Huw Jenkins, Brendan Rodgers and everyone else at the football club were happy to have me back and Trevor Birch and Sheffield United were happy to sort the deal out. I was the happiest man alive. Driving back to the Liberty and walking in to sign the contract, you couldn't have found a happier person on that day.
"I was blown away by Brendan, I was super impressed. I remember meeting him in the marina for a coffee and he just got out the training schedule, how he trains, his monthly planners and at the time it was out of the ordinary really.
"Now it is kind of the norm but people like Brendan were the ones that brought it into football. I was just blown away by his philosophy, how he did things, how the team was playing and how he saw me involved in the squad and involved in the team.
"I signed the contract and I'd spoken to the boys before and they'd said the training was unbelievable, so organised, enjoyable and different every day. Everything was with the football, there was no old school running.
"I could tell straight away from the first session that I knew what the boys meant. It was brilliant training, every day you enjoyed coming in and there's no surprise to see where Brendan's career has gone. He was a top, top manager then and he's gone on to prove that year after year."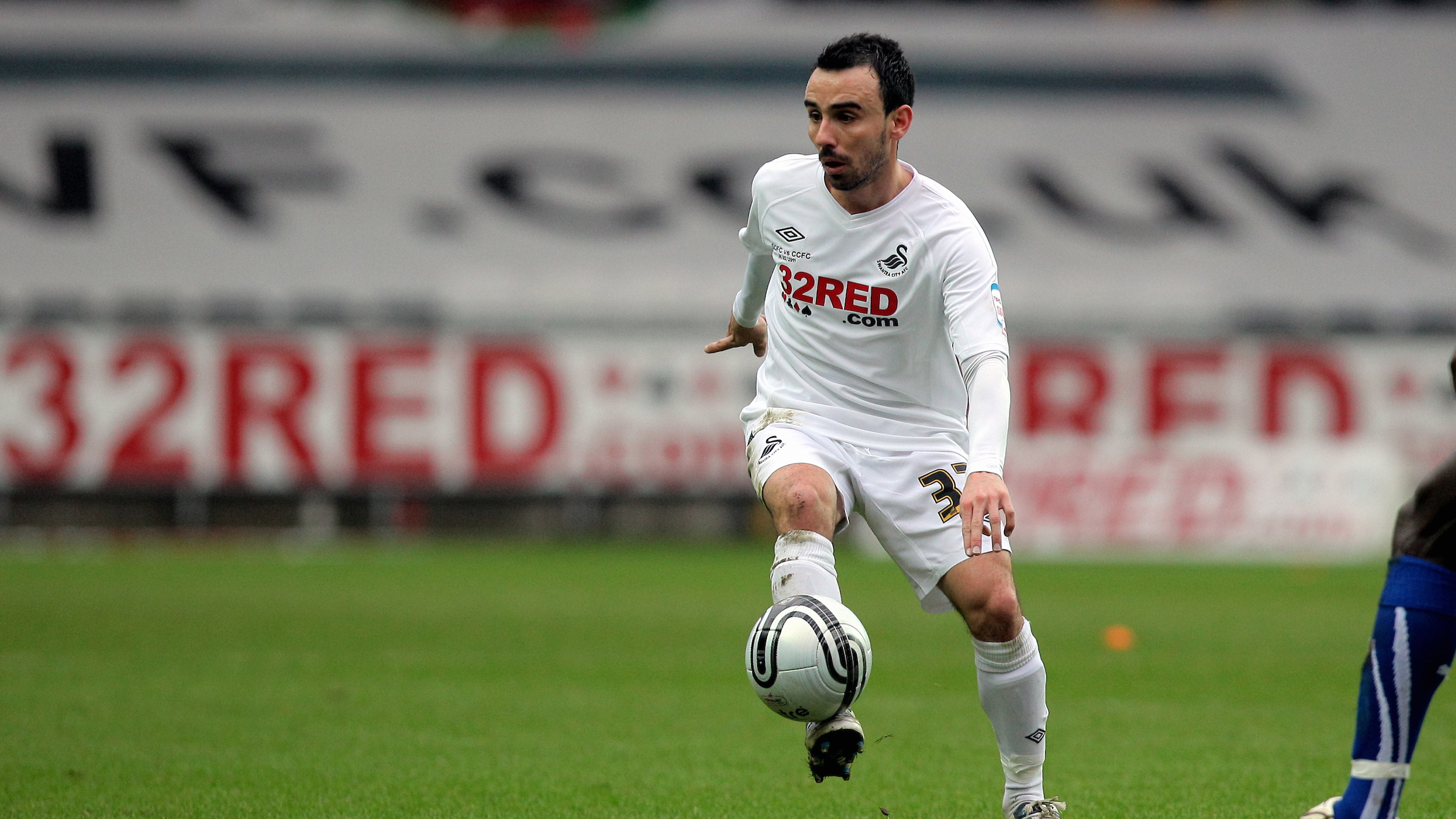 He would make his second debut in a draw at Barnsley towards the end of January with Swansea fourth in the standings at that point.
And his return was welcomed with open arms by those who had been through the highs and lows of Swansea's climb through the league pyramid.
"I spoke to Leon loads, we'd been together since 2002 so were really close," says Tate.
"I don't remember what exactly was said to Leon in those phone calls but I just remember speaking to him quite regularly. I remember Brendan pulling me and Garry at the training ground and saying: 'Look there may be a chance that we can bring Leon back, what do you think?'
"We said that if we could get it him back then it would be brilliant. I think he regretted going to Sheffield United, for whatever reasons – Leon had his own reasons – but he was always a Swansea City player.
"He came back after that and proved that. He was someone who we missed, not just as a player but as a lad around the club as well.
"When Brendan pulled me and Monks there was never going to be a doubt, I think he was just asking about the type of lad he was because he didn't have an idea really. He didn't know Leon, he just knew him as a player.
"He wouldn't have known if there was a falling out or if he would have fitted back in with the group which he obviously would have."
That afternoon at Bramall Lane also sticks in the mind of two other Swans greats who got a taste of what it was like to be on the opposing team to their former colleague, and did not find it much to their liking.
"He's one of my favourite players of all time that I have ever played with," adds Williams.
"I was gutted when he left, I remember we played up at Bramall Lane and we would have won that game if it wasn't for him playing against us.
"I was dribbling through like I always used to do and he was there every time. He was so annoying to play against and I remember thinking 'Why don't we just get this guy back?'
"He was an integral part of our team, an integral part of our system and I was just so buzzing to hear that he was coming back because it made my life a lot easier both in and out of possession.
"He was just a Swansea player, he went there for whatever reasons, it didn't really work out and he came back and we were more than happy to have him back."
"In the first half of the season, we played Sheffield United away and he was man-of-the-match for them," adds Rangel.
"They weren't playing the Swansea Way though, and for a player who needs the ball at his feet and makes the team tick by moving the ball around, it wasn't a great fit for him.
"For him to come back, a huge legend at the Swans that had been so important in the survival of the club, was massive.
"When he came back, he really lifted the changing room. You felt like he had never left."
With Britton back and things going well, the Swans were well-placed to push on for automatic promotion, but there would be plenty of ups and downs to come.