Introducing the Swansea City 2022-23 home kit
16th June 2022
Club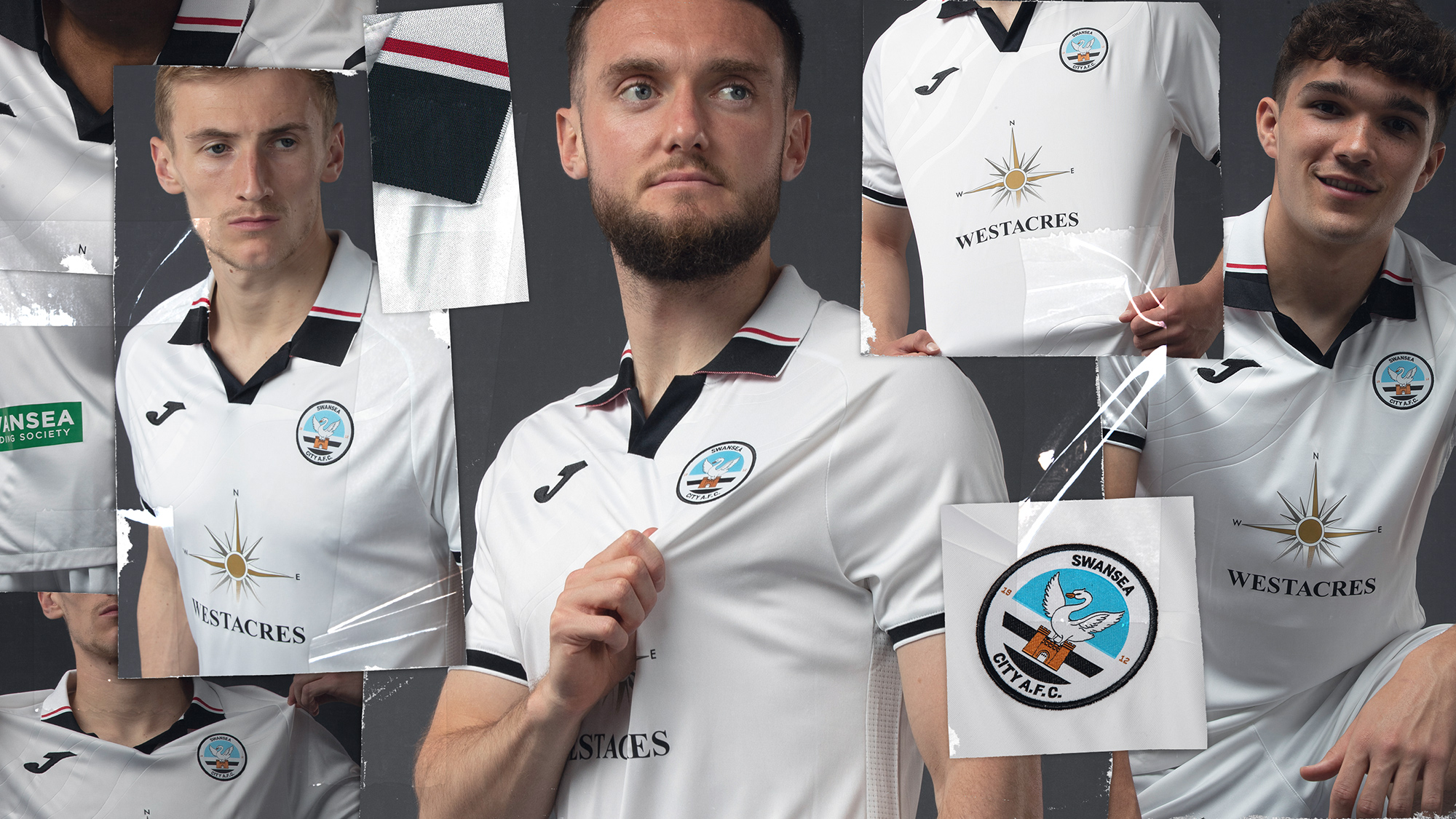 OUR HISTORY. OUR FUTURE. OUR WAY. EIN HANES. EIN DYFODOL. EIN FFORDD.
Swansea City and Joma are delighted to unveil the club's home kit for the 2022-23 season, with supporters now able to pre-order and be among the first to get their hands on the new design.
The new design prominently features the club's classic and instantly recognisable white colours, but also includes a nod to the fan favourite kit from the 1992-93 campaign.
The red and black colours featured 30 years ago are included on the collar of the new kit, while the 'ripped' design motif is woven into the fabric of the shirt.
The kit features white shorts and white socks, with the latter sporting black and red trim.
As previously announced, the club crest for this season has been updated and represents a modernised version of that used on Swansea City's kits between 1992 and 1997.
The home goalkeeper kit, meanwhile, has a base colour of purple, while the embossed motif is in black. It also features purple shorts, while the socks are purple with a black trim.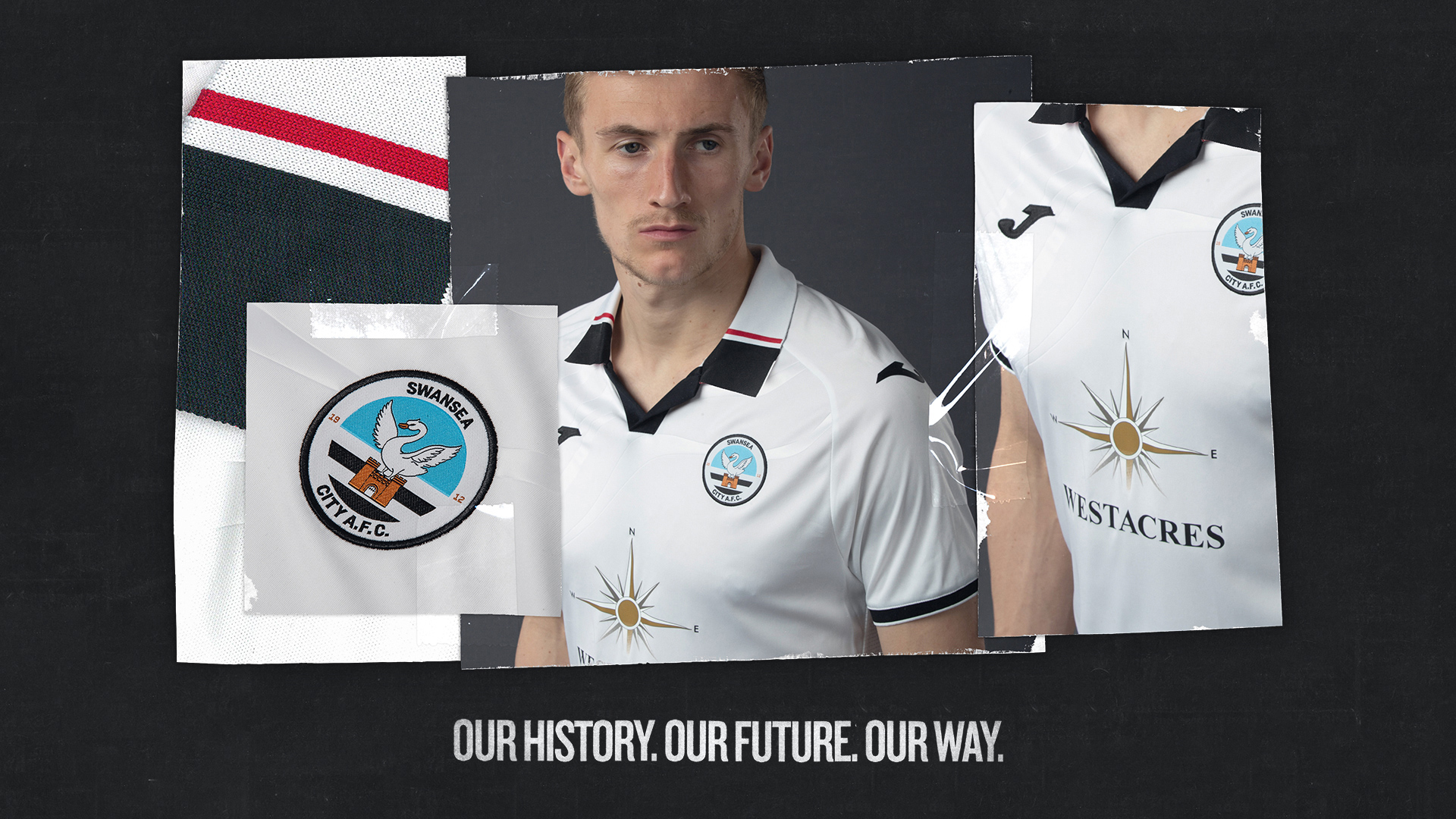 The designs are a blend of the three key elements of what it means to be a Jack. A strong pride in the rich history and heritage of our club and city, a desire for a bright, successful, sustainable future, and a strong identity that will see us do things our way – the Swansea Way – on the field under head coach Russell Martin and his staff.
Our History. Our Future. Our Way.
Ein Hanes. Ein Dyfodol. Ein Ffordd.
As has been the case in recent seasons, two local businesses feature on the kit. Westacres will feature on the front of the shirt for the first time, while Swansea Building Society will again adorn the rear of the shirt having done so during the 2020-21 campaign.
Joma's classic style design is made from 100 per cent recycled polyester as part of Joma's initiative to stop ocean pollution and eliminate plastic waste through the development of recycled products.
The fabric provides excellent breathability thanks to the state of the art micromesh finish, while Joma's flatlock seam system provides elasticity and freedom of movement.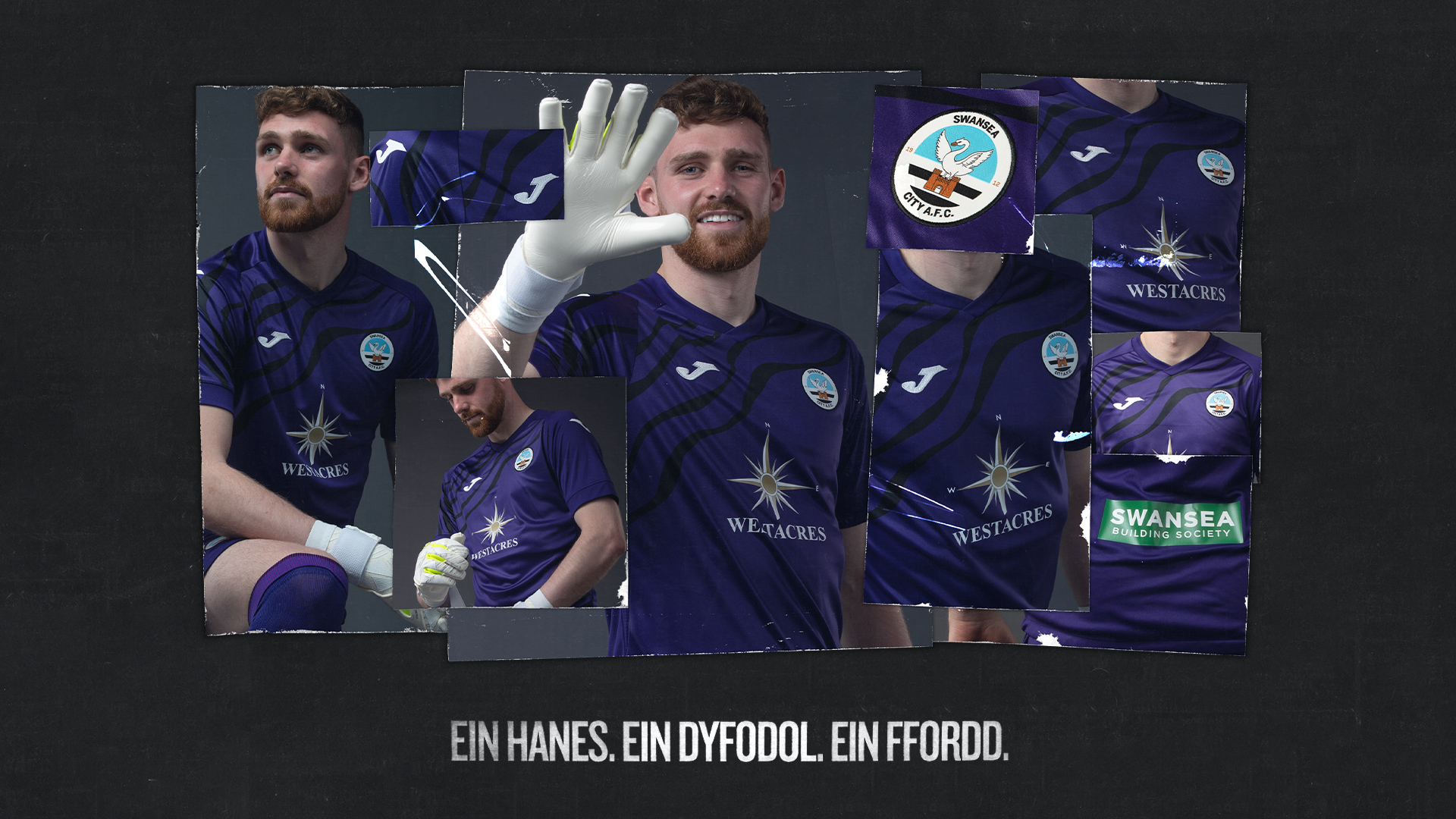 PRICING
Supporters should be aware that replica kit products have had a slight price increase for the 2022-23 season, with a maximum increase of £3 per product. Prices for the new home and home goalkeeper kits are as follows:
Adult jersey: £48
Ladies jersey: £48
Youth jersey: £38
Adult shorts: £23
Youth shorts: £18
Adult socks: £9.50
Youth socks: £9.50
Babies/Infant kits: £38
HOW TO BUY
The Jack Army can pre-order the 2022-23 home replica shirt online now through the Swans store.
Any pre-ordered kits will be dispatched at the end of June.
The Swansea.com Stadium club shop is currently closed and will reopen from 9.30am on Saturday, July 2. The shop will also open on Sunday, July 3 from 11am.
After this initial re-opening weekend, the shop will open every Thursday, Friday and Saturday between 9.30am and 5.30pm. If there are any changes to this schedule, we will endeavour to let fans know via the Swans Store website.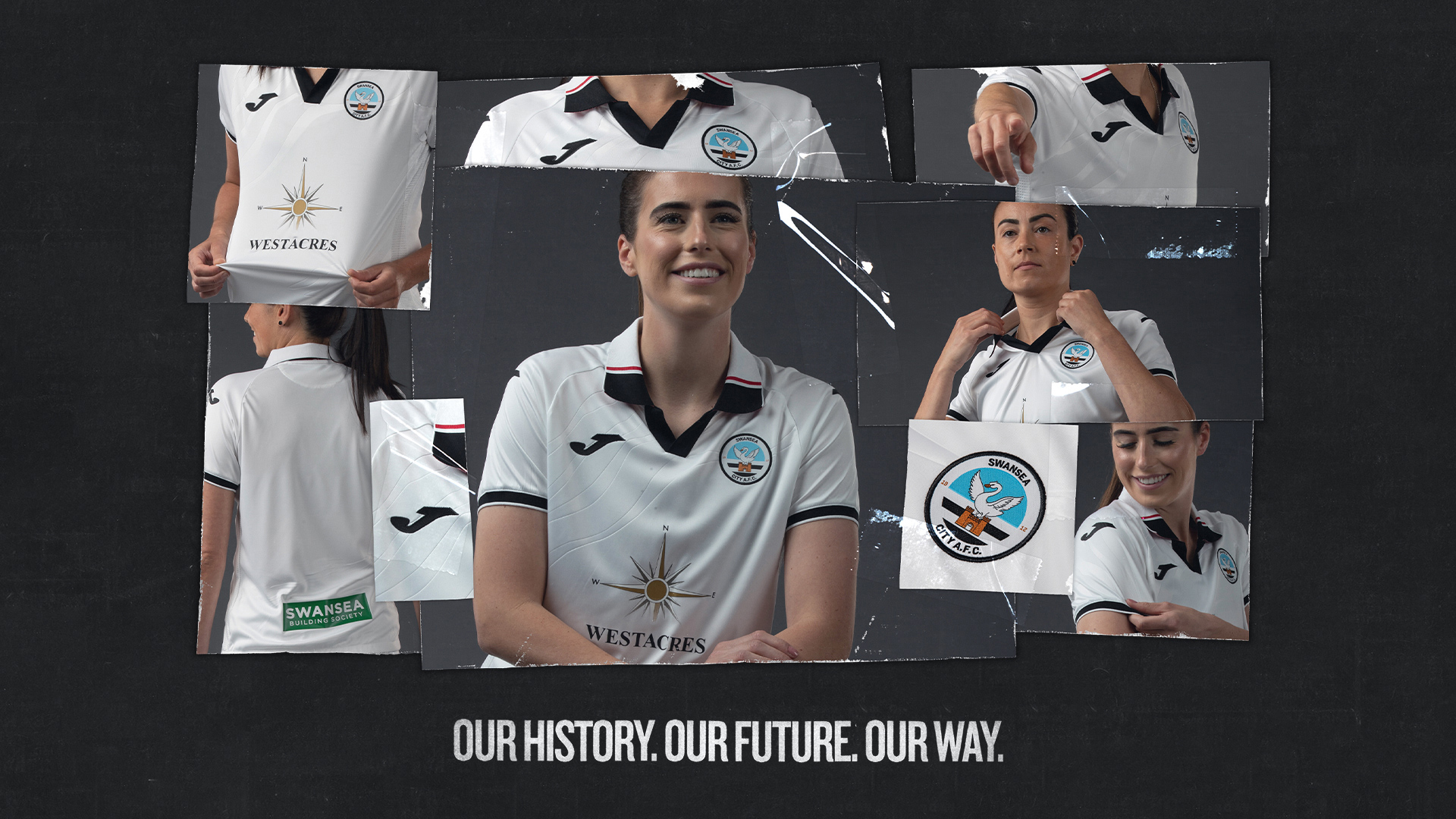 CLICK AND COLLECT
Our click and collect service is currently closed and will return from Thursday June 30.
From this date, fans will be able to collect their shopping between 7.30am and 2pm from Monday to Friday.
We ask fans to wait until they receive a confirmation email to say their order is ready for collection before attending the warehouse. We are expecting a high volume of orders and hope to minimise queues where possible. We thank supporters for their understanding and patience with this process.
EXCHANGES & RETURNS
Supporters now have 28 days to return their items if they are unhappy with them to get a refund or to exchange the goods with a valid receipt as proof of purchase. Terms and conditions apply.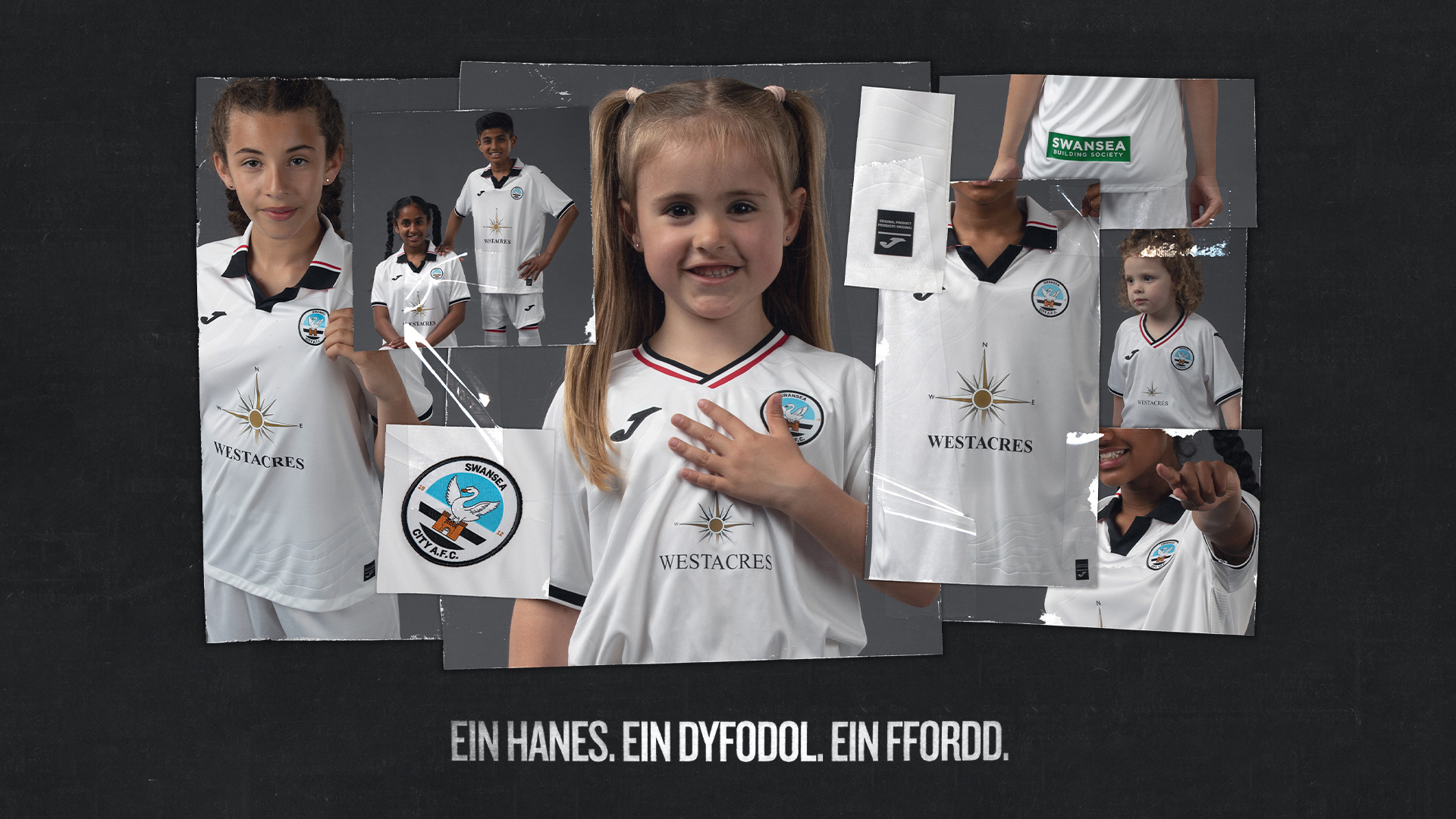 SHIRT PRINTING & SIZING
Supporters are advised that they will not be able to have the names and numbers of current players printed on their jerseys until the start of the season, this is in order to protect supporters should any of the current squad elect to change numbers for the 2022-23 campaign. Squad numbers will be formally submitted to the EFL just before the season commences.
However, printing will be available for supporters wanting to personalise kit with their own names.
Printing will be available online and in-store - queues are likely at the club shop and fans may be asked to wait in busier periods.
Sizes for this season can run a size small; therefore, please order a size bigger if in doubt.
LOYALTY CASH
Loyalty cash has refreshed for the 2022-23 season, with season ticket holders and corporate members able to collect cash back on merchandise purchased. Full information on loyalty cash is available HERE.