Jack Army lifted and energised us, says Swans boss
18th September 2021
First team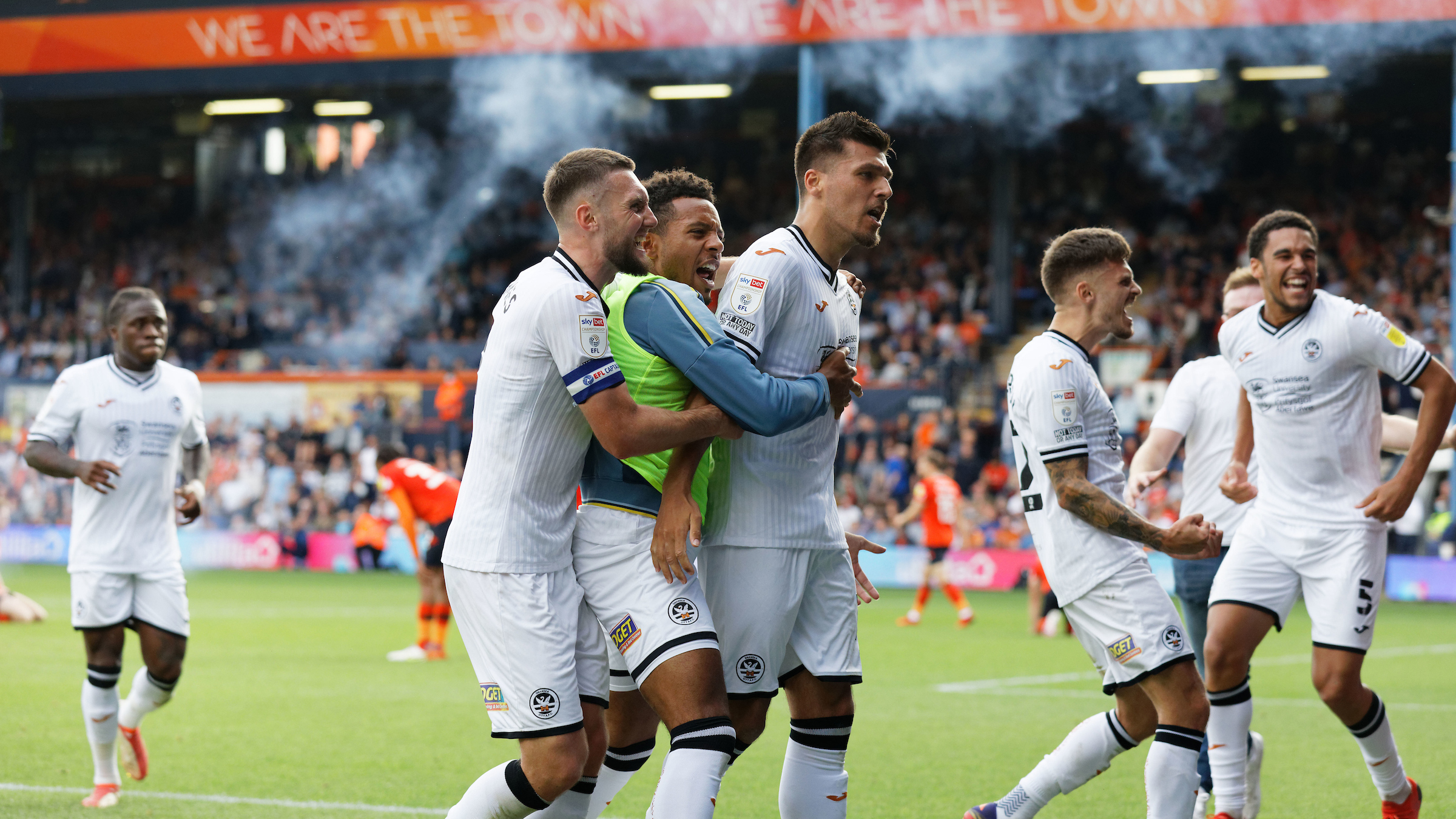 Russell Martin has thanked the Jack Army for playing their part in Swansea City's stunning comeback performance at Luton Town.
The Swans were backed by 831 Jacks in Bedfordshire, but they had to endure a hugely frustrating first half as their side trailed 3-0 after just 24 minutes.
However, an inspired performance after the break left the Swans celebrating a point thanks to goals from Jamie Paterson, Olivier Ntcham and Joel Piroe.
Paterson had pulled one back just past the hour mark while Ntcham struck with four minutes left, and Piroe levelled in stoppage time.
That saw wild celebrations on the bench – and in the away end behind the goal the Swans had scored.
They were scenes that confirmed to Martin that his players, staff and fans have already made a strong connection.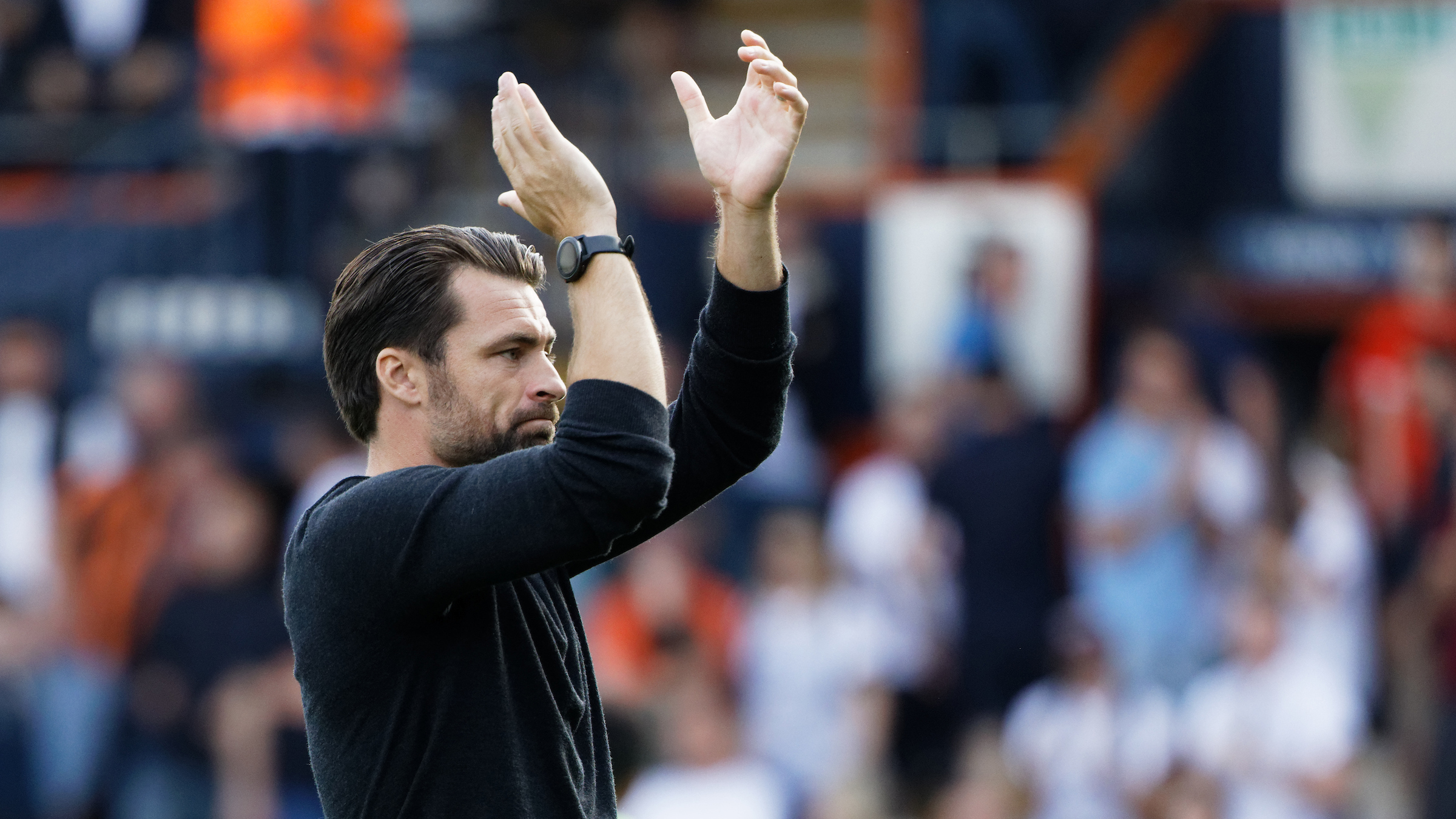 "I loved the celebrations. The fans were incredible, even when we were 3-0 down," said the Swans boss.
"They could sense just after half-time, when we had a few early chances, that we could do something and they lifted and energised the team.
"They didn't deserve the first half, but they deserved the second half.
"I'm pleased we could do that for them.
"I told the players after the game that the manner in which the subs celebrated and how the staff celebrated means as much as anything else to me at that game.
"With the fans, too; incredible, incredible. Ben (Hamer) joined in too. Everyone is with us, you can see that.
"We're trying to build a really strong culture built on hard work, professionalism, built on improving people and players, and hopefully, over a long period of time, that'll prove to be the case.
"We've all moved here. We are all in on being at this football club.
"We wouldn't have moved here if we didn't believe in this football club, if it wasn't the right fit for us, and it's felt right since the day we come in.
"The people are incredible, now it's up to us to make sure we have a really successful time here."