Jake Bidwell | The job is far from done
27th July 2020
First team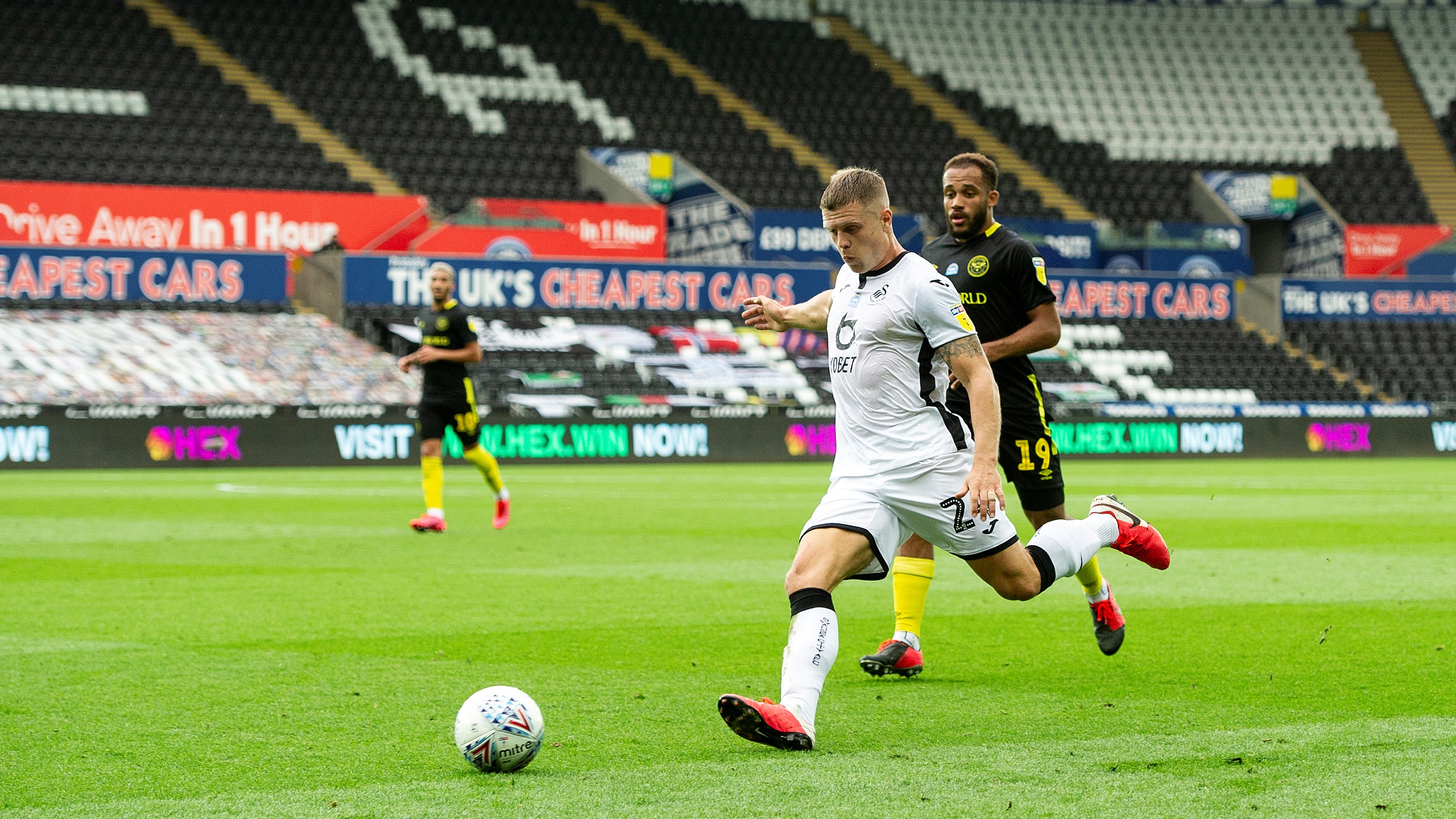 Jake Bidwell knows Swansea City cannot afford to take their eye off the ball as they prepare for the second leg of their play-off semi-final against Brentford.
Steve Cooper's Swans head to west London with a 1-0 lead thanks to Andre Ayew's stunning winner at the Liberty Stadium on Sunday night.
Swansea have won their last three games on the trot, while the Bees have lost three in a row for the first time this season.
But Thomas Frank's side were undoubtedly one of the Championship's most impressive performers during the regular season, and showed their quality in patches during the evenly-contested first leg.
All of which means Bidwell and his colleagues are keeping a tight focus on the task at hand.
"It's finely balanced, we know we go in with a slight advantage from Sunday night but there is still plenty of work to do," said the wing-back.
"It's only half-time in the bigger picture. It was a decent performance, but that is not job done.
"We will stick to the process that has got us results throughout the season.
"We will review the game, the gaffer will draw up his gameplan and we will be ready to go.
"They know they have got to win the game, but I see them the same as us, I don't think there is much in it.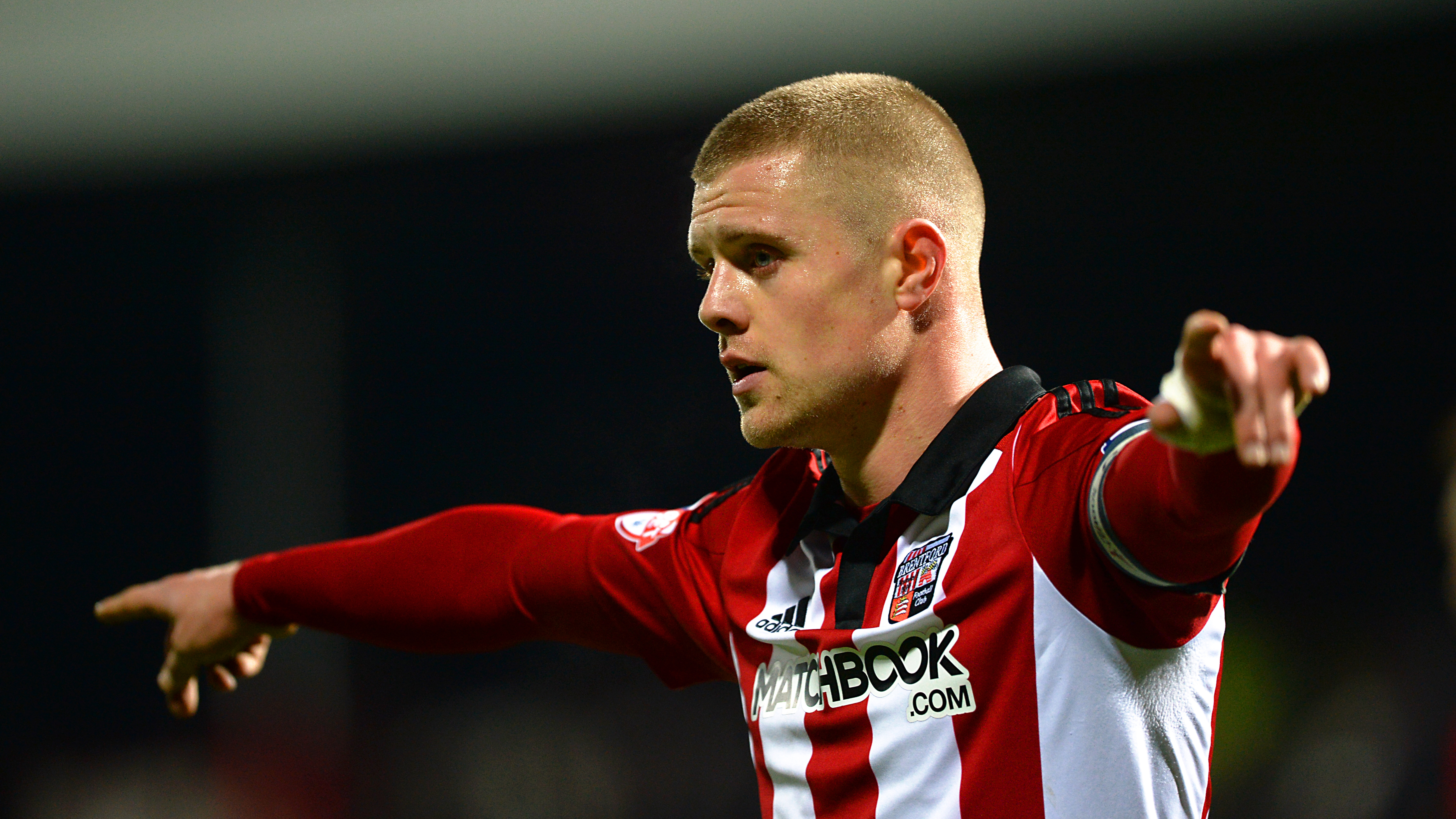 "I don' t see them changing the way they play, they are an attacking team.
"It was a high-quality game, and I expect the same on Wednesday."
Bidwell made over 200 appearances for Brentford between 2011 and 2016, helping the Bees win the League One title in 2014.
The Everton academy product enjoyed his time at Griffin Park, and he will get to play a part in the old ground's final game before Brentford move to their new stadium.
But the 27-year-old insists any sentiment or emotion will be put to one side until the game is done.
"It is special for me to be involved, it will be surreal to play the last game there but I am there to do a job with Swansea and that is my only focus," says Bidwell.
"It would be lovely to leave the ground with another special memory, it's strange how things turn out in football, but there cannot be any emotion. I have to put it away.
"I have a lot of respect for a lot of people there, but I am there as a Swansea player and there to help us get a result. That's what Wednesday is all about for me.
"These chances don't come around very often and I want to make the most of it."