Jake Bidwell looks for high-energy showing
26th September 2020
First team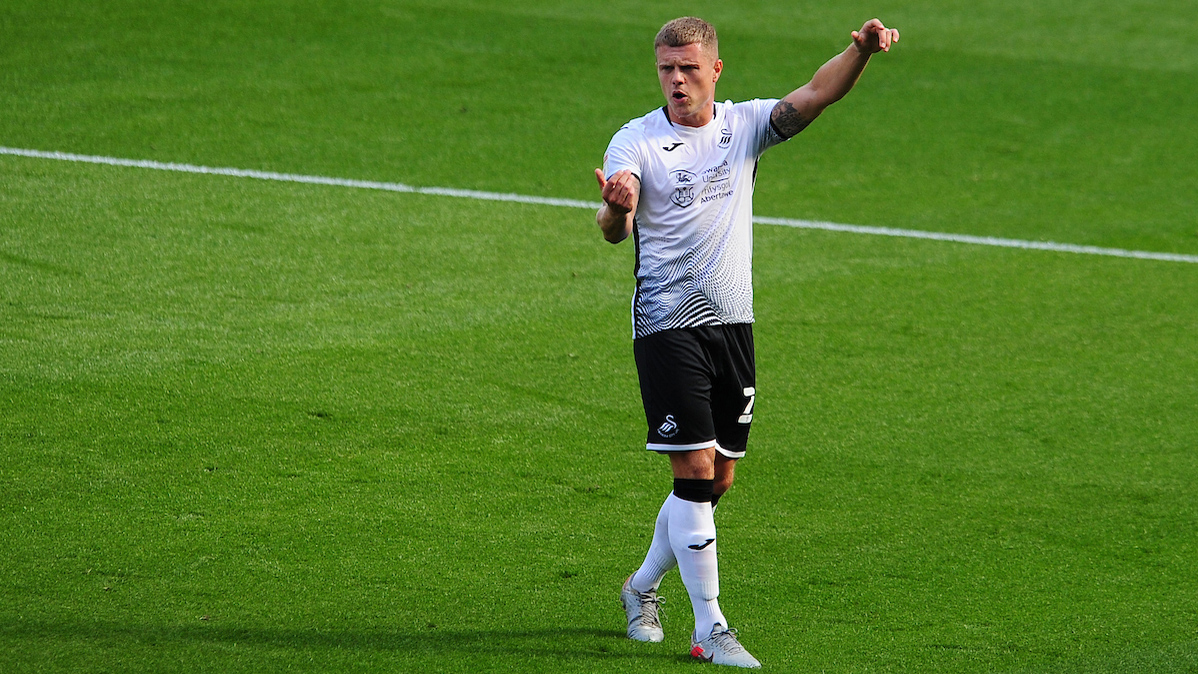 Jake Bidwell has warned Swansea City they must match the energy levels and aggression of Wycombe if they are to continue their unbeaten start to the season this afternoon (12.30pm).
The Swans visit Adams Park for the first time since 2004, looking to build on taking four points from their first two games of the Championship season.
They take on a home side who are searching for their first point of the season in what is their maiden campaign in the second tier.
And Bidwell knows Gareth Ainsworth's side will feel they have a point to prove after making the step up to Championship level with their thrilling play-off success of last term.
"It's been a decent start and it's something to build on," said the wing-back of Swansea's opening results.
"We go to Wycombe looking for three points and, if we do that, you would say seven points out of nine is a decent start.
"We know it will not be easy. Last year they were not among the favourites to go up, but they showed the character they have to get out of the league.
"They have lads who are at this level for the first time, and who will feel they have a point to prove and show what they can do in the Championship.
"They will be energetic, they will be aggressive, and if we don't match that we will be in trouble.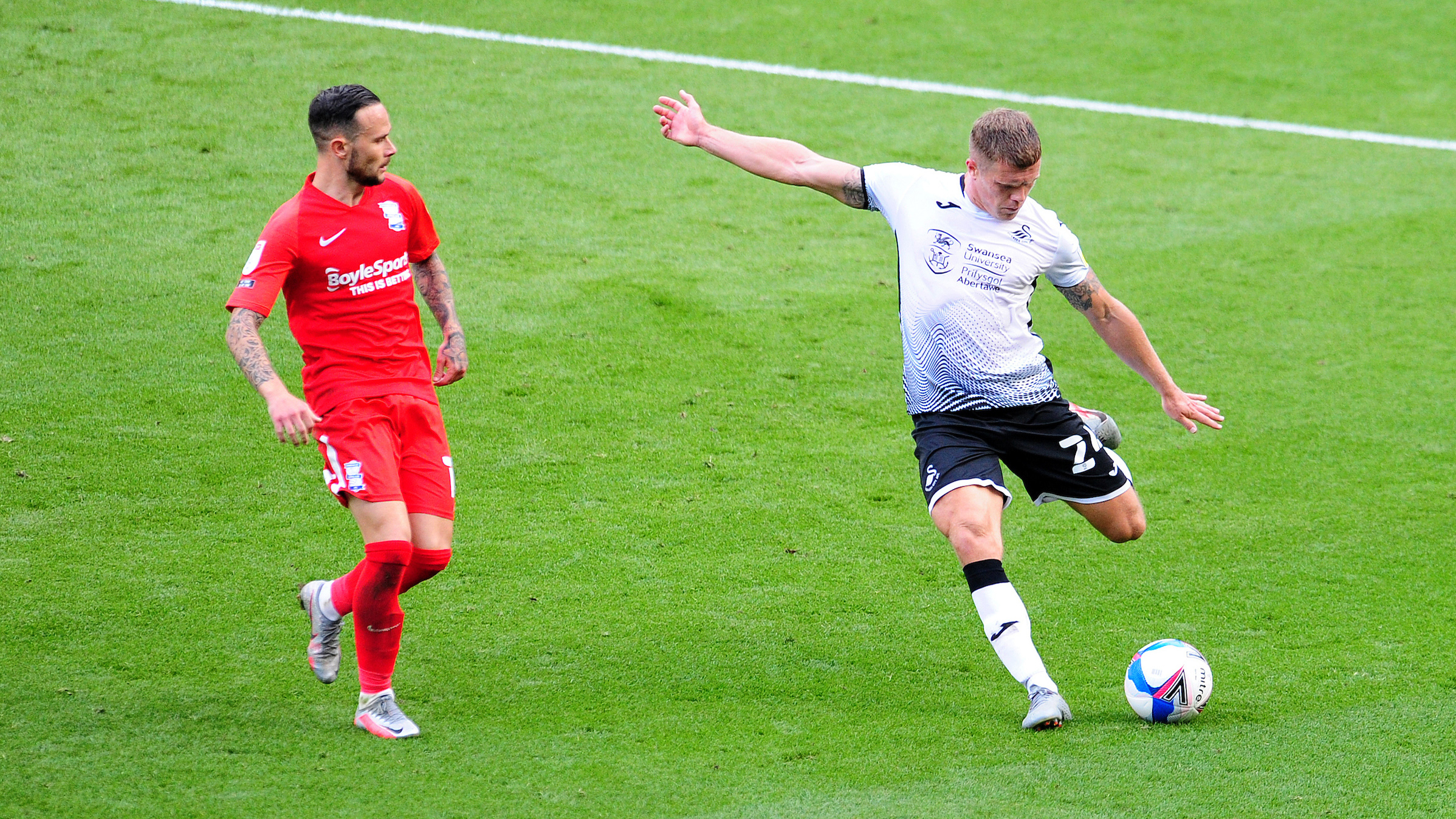 "We have to be ready to fight, first and foremost."
As has been the case since the resumption of football, Swansea will again play in a near-deserted stadium as part of the measures in place around the Coronavirus pandemic.
Bidwell admits some of the aspects of playing, particularly away from home, have taken some adjusting too, but knows it comes down to doing the job out on the pitch.
"In a normal world, at an away game it's straight off the coach and into the changing room. Now things are split up a bit more," he added.
"We have two separate buses to allow players and staff to socially distance.
"Most away changing rooms are not big enough for there to be social distancing, so clubs have been creative as to where away teams get dressed.
"We have been in some interesting ones, we have been in players' lounges, academy buildings, pop-up tents.
"It was a bit strange to start with, but we are getting games played which is the main thing."