Jake Bidwell | My Favourite Game
11th June 2020
First team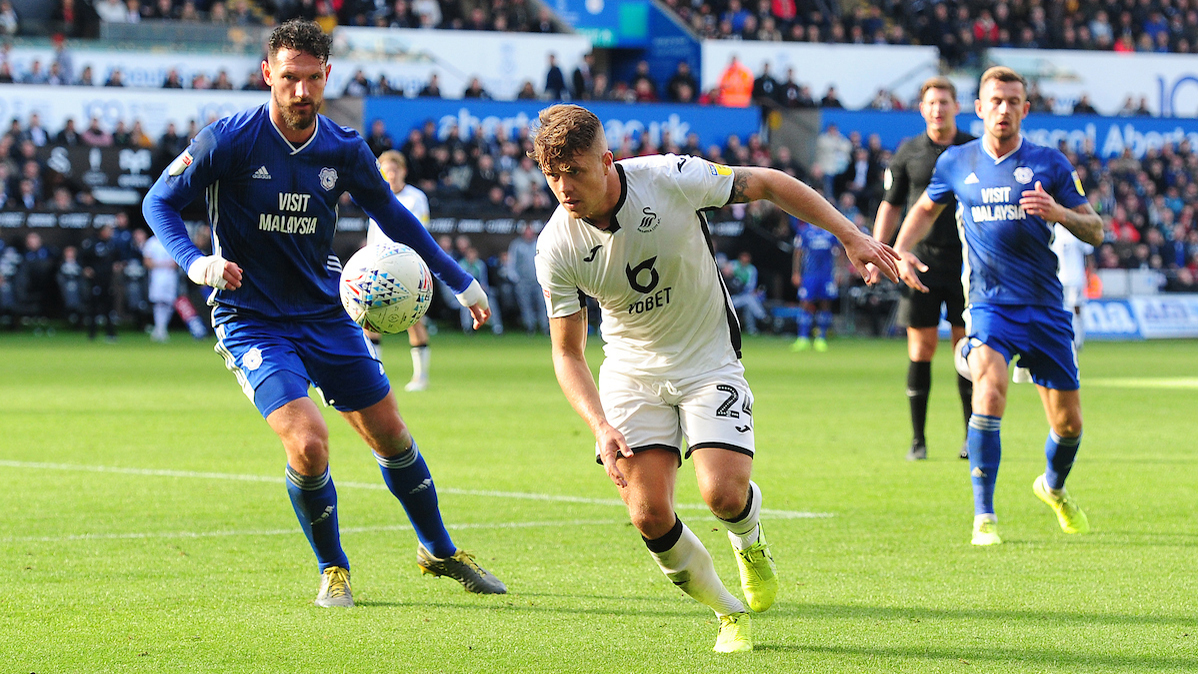 We speak to a member of the Swansea City squad on a special game from their career, and what made it so notable.
Here, Jake Bidwell relives a match that will live long in the memory for him and the Jack Army.
Swansea City 1 Cardiff City 0
Championship: Liberty Stadium
Sunday, October 27, 2019
It was a toss-up between this and the game I played for Brentford against Preston at Griffin Park that clinched promotion to the Championship.
Obviously, that was massive given the occasion, but as a one-off game and just seeing what it meant to everyone afterwards, I would definitely go for this one.
For weeks before, you go into the training ground and you've got people who have been at the club for a long time telling you how much it means to everyone.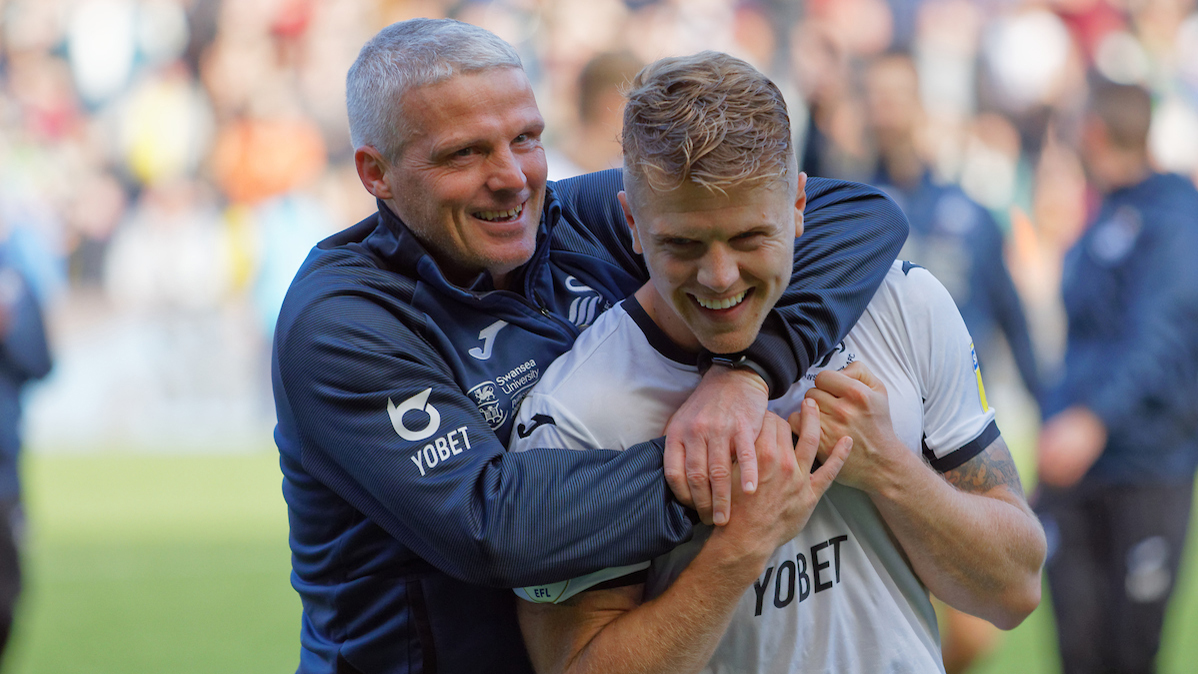 To see that first-hand once you have won the game and see how happy it made everyone and get one over on your rivals; it was great to be a part of.
It is definitely the biggest derby I've played in and certainly the most intense. The London derbies are a little bit different because there are a lot of teams close by so although they are still derbies, I don't think they have the same intensity.
Whereas in South Wales, there are two teams and that's it.
We were worthy winners on the day. I remember us having a few more chances later on to kill the game off and I wished one of them had gone in, but the most important thing is winning – whether it is 1-0 or 5-0.
It would have been nice to put the icing on the cake, but we won the game and that is all that matters.
It was a big occasion for everybody and emphasised what it means to people, and it was brilliant for the fans to see that togetherness with all the team on the pitch in the end.
The atmosphere was unbelievable and, hopefully, I get to experience that a few more times in my Swansea career.