Jay Harris set to carry Swans badge into title fight
28th February 2020
Club
Swansea City fan Jay Harris will proudly display the Swans logo on his shorts when he fights to become champion of the world on Saturday night.
The Swansea-born boxer faces holder Julio Cesar Martinez in a huge Matchroom USA event in Frisco, Texas, for the WBC World Flyweight title.
The 29-year-old, who already holds the Commonwealth, EBU and IBF Intercontinental Flyweight titles, earned his big shot at the world crown by extending his professional record to 17-0 (nine KOs) with a convincing victory inside four rounds over three-time Olympian Paddy Barnes in Belfast in October.
It will be Martinez's first defence of the WBC title which the talented Mexican, 24, claimed in December with a ninth-round victory over Cristofer Rosales.
A Swans fan from a young age, Harris received a huge Jack Army reception when he was paraded on the Liberty Stadium pitch before the recent Championship clash Wigan last month.
Hailing from the city by the sea, Swansea will always hold a special place in Jay's heart, including its football club.
"My father started taking me to the Vetch Field when I was eight, probably younger,'' added Harris. "I was too young to go on the North Bank, so it was the family stand for me. I loved it from the very first time I stepped foot inside the ground.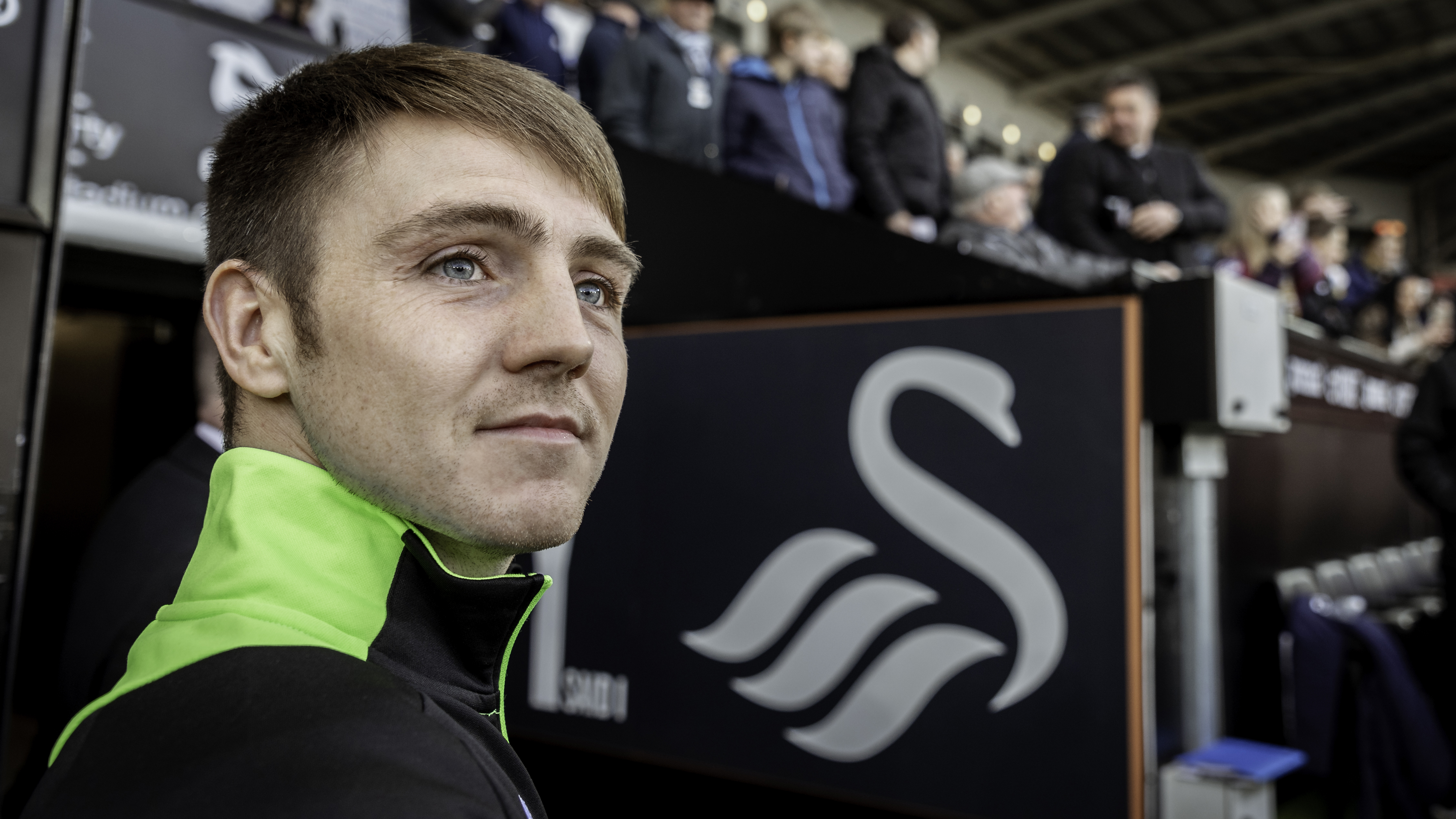 "For a young boy, the atmosphere was amazing. I can still see Lee Trundle doing his famous shoulder roll with the ball today. It's my favourite footballing memory from the Vetch.
"I still go to the Liberty on a regular basis. The Premier League years were great, but I love the Championship.
"I had a great reception from the Swans fans before the Wigan game. I loved it. It meant a great deal to me and I'd like to thank them all for their support.''
Harris tinkered with football himself growing up, playing at local club West End, although he admits it was never ever going to be a sporting career.
It probably came as no surprise though when Harris eventually found himself in the gym and hitting the punch bag. After all, his father Peter was well known and respected in boxing circles having lifted the British featherweight crown in 1988.
"My father always encouraged me to take an interest in sport, but he never pushed me into boxing,'' added Harris Jnr. "I used to punch my father's hands as a kid, but that was as far as it went.
"It was a mate who actually got me into boxing when I was 12. He was already going to the gym and I just went along with him one day. I was hooked and eventually my father agreed to train me.''
The rest, as they say, is history. Harris turned professional in 2013 and what followed was six years of hard graft to reach his current peak and a crack at a world title.
It hasn't been an easy path to follow though. He came close to walking away from the sport less than three years ago after winning the Commonwealth crown and still supports his career financially by working part-time at the city's Amazon warehouse.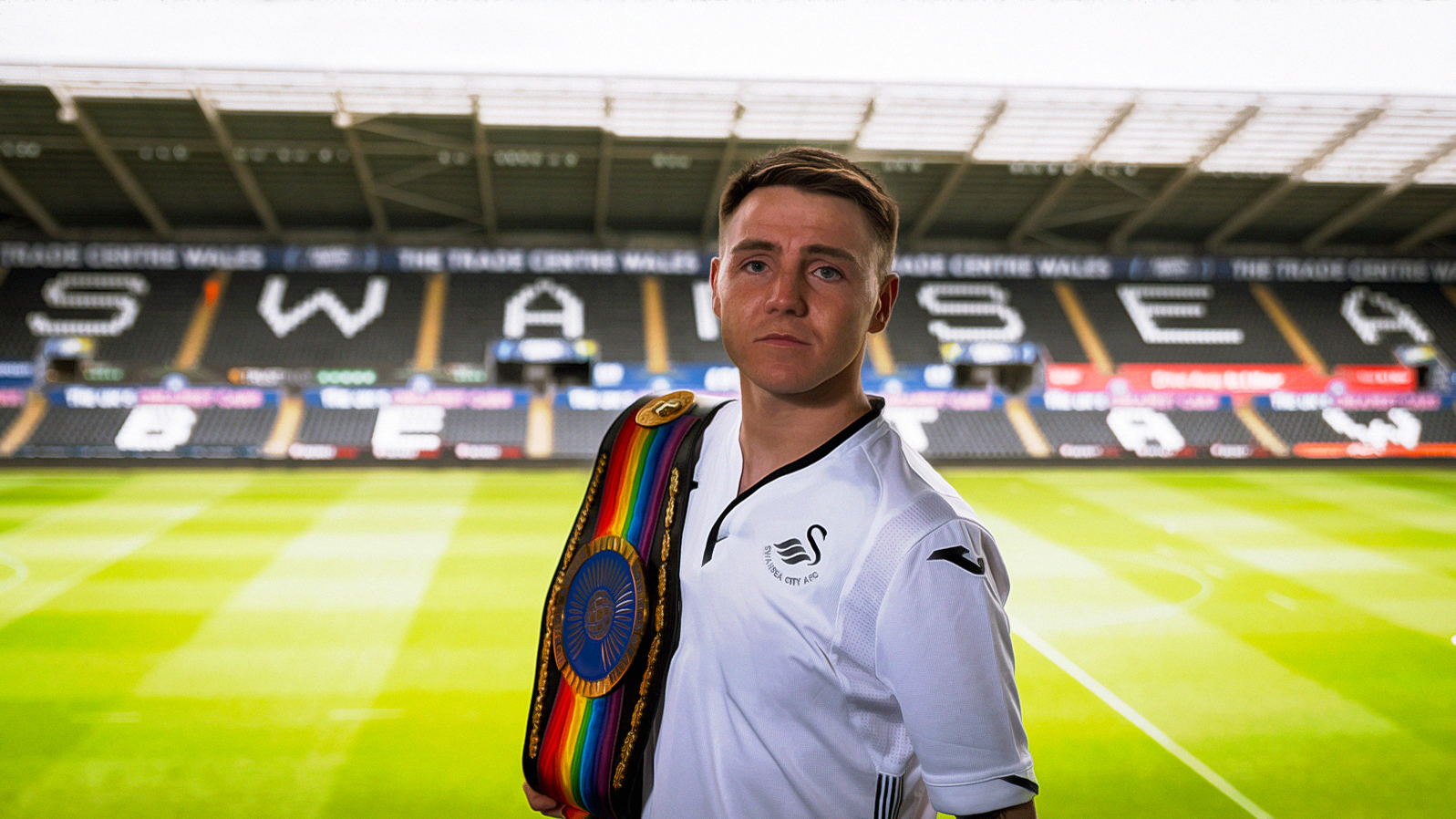 "Everything just went dead for nine months after the Commonwealth title and I ended up fighting in small halls around the country. I wasn't making any money and had to work 10-hour night shifts in Amazon just to live and train during the day," says Harris.
"It was really tough, and I was on the verge of quitting. People don't see that side of boxing; they only see big fights and big money.''
But Harris, who is still coached by father Peter, managed by Gary Lockett and supported by fight preparation team AJM Boxing, teamed up with MTK Management and everything changed.
"They say timing is everything in boxing and the last year has been fantastic. MTK delivered everything they said they would. They changed my life and now I have a crack at a world title. I'm so happy.''
In what promoter Eddie Hearn describes as a "huge night of boxing", Harris will climb into the Texas ring "proud to represent Swansea'' and determined to bring home the belt to show the Jack Army at another Liberty appearance.
Swans fans can follow the fight live on DAZN in the States and Sky Sports in the UK (from 1am UK time on Sunday morning).
*Pictures by @sashshots; https://sashshots.photography