Joel Cotterill | Playing at the stadium is a dream
15th March 2022
Under-21s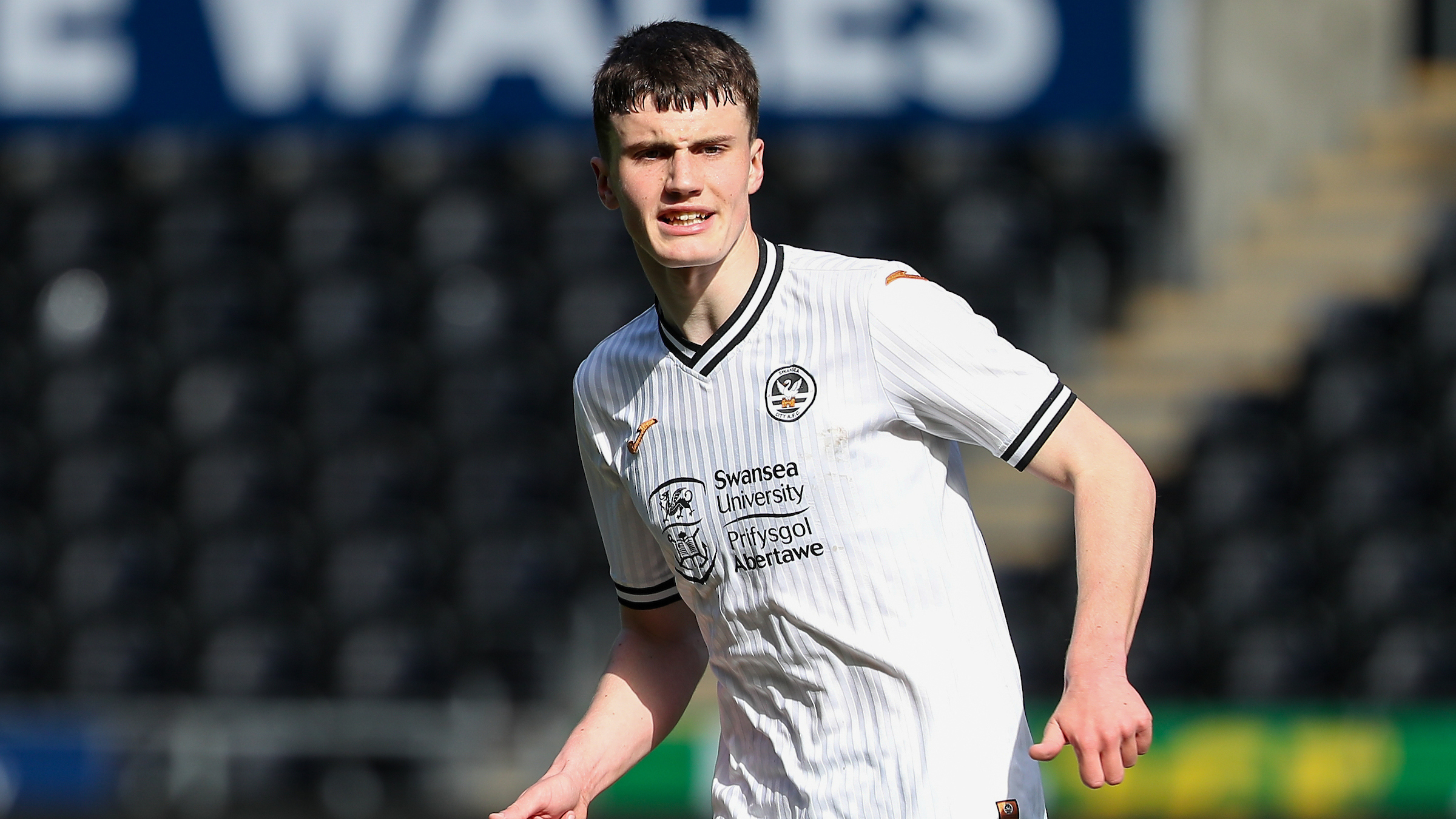 Swansea City Under-23s' midfielder Joel Cotterill relished the opportunity to play at the Swansea.com Stadium as his side flew to a 5-1 win over QPR Under-23s in the Professional Development League.
Kyle Joseph netted four goals for the Swans, with Cotterill assisting one, before Ruben Davies found a fifth, all coming after Harry Murphy put the visitors ahead early.
Cotterill enjoyed the chance to play at the stadium for the second time this season, and made the most of it with an impressively assured display in the middle of the park.
"I've been at the club for nearly 10 years now. It's my biggest dream to play here at this stadium, hopefully throughout my career," said 16-year-old Cotterill.
"That's what I aim to for. Obviously I scored my first time here against Crewe, now I've got an assist too.
"It's a great pitch we were really able to get the ball moving, there's loads of space for you. I love this stadium, it's great.
"We had quite a few people in to watch and cheer us on, and that just adds to the experience and you feed off them. When we had good passages of play and heard the applause in the stands, it just gives you momentum to keep going.
"I actually thought we started a bit sloppy the first five or 10 minutes, but gradually we grew into the game and found our feet, passing the ball.
"We reacted well to going a goal down, we got a goal back and we found our momentum and we started causing them problems.
"We scored two goals in the space of 10 minutes with Kyle up front and we kept building throughout the game. We caused them a lot of problems."
The teenager also praised the contribution and attitude of Joseph, who was handed some valuable minutes following a handful of recent substitute appearances for the first team.
"Kyle was really good. He's come here and he has set an example for us," added Cotterill.
"As players you look at him and try to see what he is doing and how he conducts himself, because everyone wants to push themselves towards that first team as well.
"He's come down, he's scored four, he's just a great example."
On a personal level Cotterill has been happy with his performances during a strong start to 2022 for Kris O'Leary's side.
And he is keen for the development team to carry that on when they face Barnsley in their next fixture.
"I think that's been coming for me, I think I've performed quite consistently since coming back over Christmas, but it's not just me, the whole team has," said Cotterill.
"Maybe we don't always get results we want, but we try to put on a show for the people watching, and for our staff as well.
"Against QPR, we really deserved the win because we showed what we're really about.
"I think we played a kind of different formation as well, because we played with a five at the back with the two wing-backs. I think this is a change for us, but we adapted really well.
"Going into Barnsley, we'll look back on this game and take on board the things what we didn't do so well. We'll look to make those improvements and be ready to go again."