Jon Grey | Cup game a learning opportunity for younger players
2nd December 2022
Academy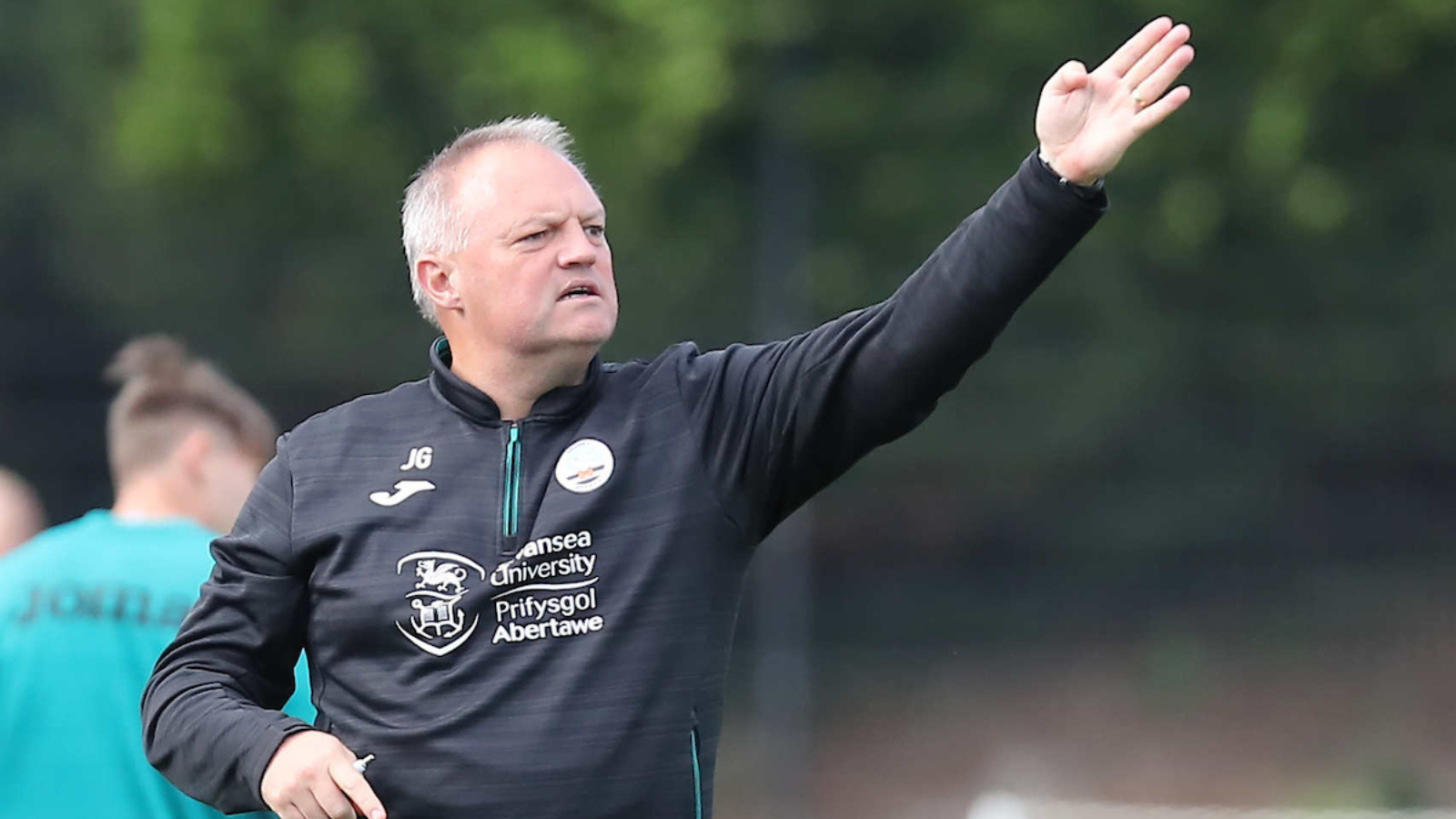 Jon Grey believes a youthful Swansea City Under-21s side will have learnt a lot from their Premier League Cup defeat against Stoke City.
The development side suffered a 4-0 defeat at Landore as Nathan Lowe scored all four goals for the Potters in the Group G clash.
The Swans had been without a number of players who had travelled with the first team for their training camp in Scotland, which meant coaches Grey and Anthony Wright fielded a much-changed side.
"Today was an opportunity for the majority of the under-18s to step up and play at under-21 level," said Grey.
"We've got a couple of players who have travelled to Scotland, which is a great experience for them. 
"We've taken on a different squad today to play the game, and unfortunately today was a little bit of a step too far.  
"It just shows them the levels that they have to get to, whether that be fitness, technical or tactical levels. 
"We're delighted with how they've applied themselves today. They did find it difficult, but it's been a real opportunity and learning experience.
"At half-time, we told them to just keep going. We were happy that we stuck to our principles and to the way we play. 
"To be fair to the boys, they tried to do that throughout, especially under some extreme pressure and in difficult circumstances.  
"We conceded a goal just before half-time which was bit of a blow to them, and they were disappointed with that. 
"We told them not to worry about mistakes, because they will mistakes, and that's how they learn at this age."