Jordon Garrick | One to Eleven
30th April 2020
First team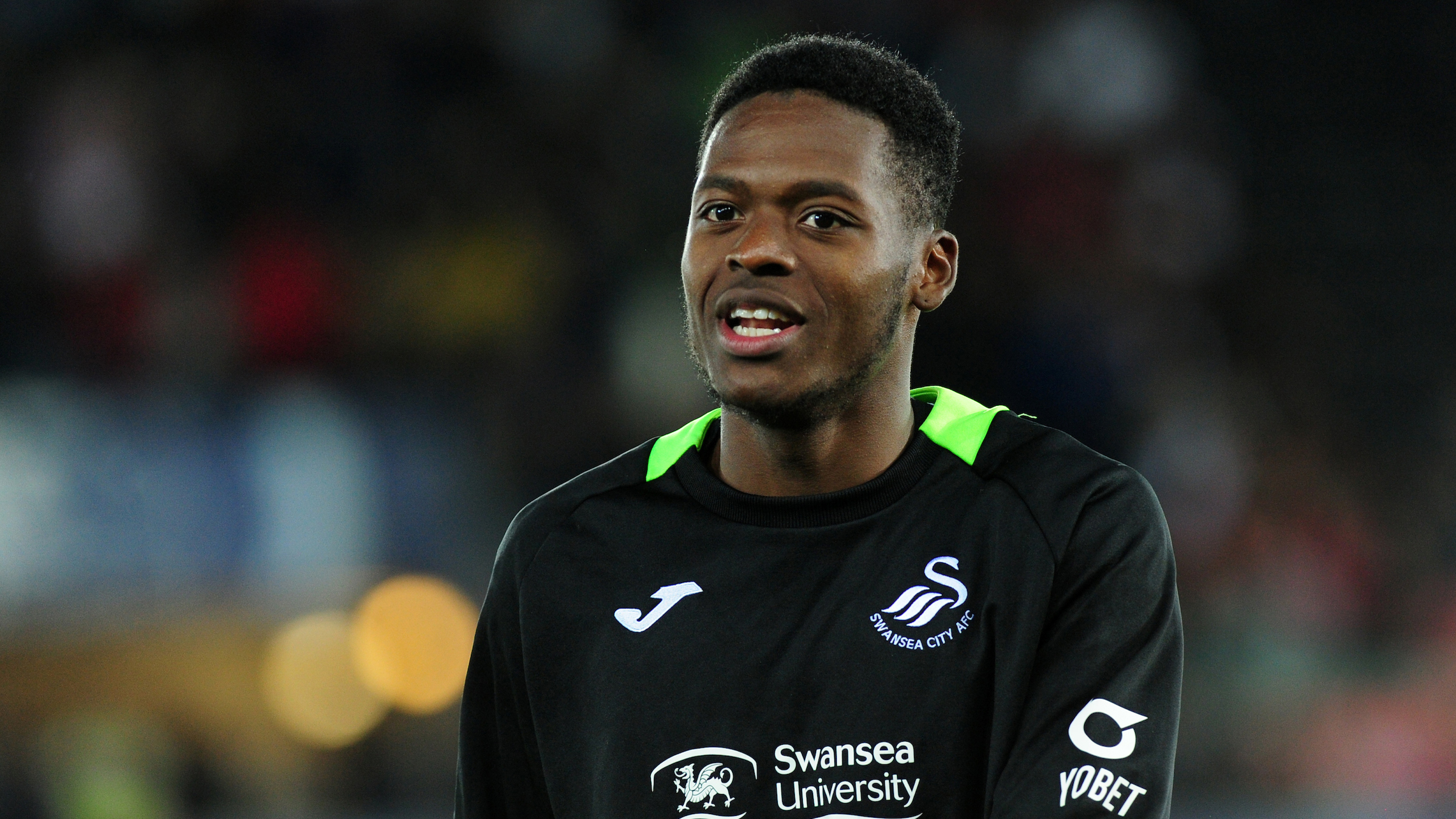 In our new feature, a Swansea City player turns manager as he picks an XI from those he has played with and against in his career to date. Winger Jordon Garrick is next in the hotseat.
Formation: 4-2-3-1
GOALKEEPER: ERWIN MULDER
I'm going to give it to Erwin. In his first season here, I played alongside him in a few under-23sgames. He's a great guy and gives you everything with his size and stature. Also, his technical ability is really good – not just as a goalkeeper, but for any player.
RIGHT-BACK: KYLE NAUGHTON
This is a problem; there are three good right-backs that come to mind. I'm going to give it to Naughts. He's a proper professional; he's so good on and off the ball, he tackles, works hard and scores you goals.
I don't see much more you could want from your right-back, but I will give special mentions to Tyler Reid and Aaron Lewis; they were very close to getting in.
CENTRE-BACK: JOE RODON
Just because he's Joe Rodon! He would slide tackle through a brick wall for Swansea City and I really like that. I've played with him at under-18, under-23 and first-team level.
It's nice to see how well he's doing; he's got all the ability to go higher, so he had to be in. I'd say he's Wales' first-choice centre-half at the moment as well.
CENTRE-BACK: BEN CABANGO
Even if we weren't close friends, I'd still put him in. He's young, but very mature for his age. He's not come up against easy strikers this year; he's been thrown in at times, but he's coped with it quite well. I can see a lot of improvement from when I first knew Ben to now.
LEFT-BACK: LUKE SHAW
Again, this was close; Aaron Lewis was close to getting in. But it's hard not to include Luke with what he's achieved at Manchester United.
I played against him for Swansea City Under-23s in the cup a few years ago. He's picked up injuries at bad times, but that's just part of being a professional. It's good to see that he's come back so well from those injuries.
HOLDING MIDFIELDER: TOMAS ROSICKY
What can I say about him? He's played everywhere, in the best leagues and for the best teams. Once you've played against him, you can't not have him in your team.
I played against him when he dropped into Arsenal's under-23s a few years ago; he was a true professional.
A lot of senior players can have bad attitudes when they drop down into the under-23s, but he was still a different class from start to finish.
HOLDING MIDFIELDER: JACK WILSHERE
This is a no-brainer. I also played against him for Swansea's under-23s in that same game. You don't really get called 'the next big thing' if you're not a really good player.
He made his Premier League debut when he was very young. I'll never forget that Champions League game against Barcelona either; he was probably the best player on the pitch.
He's another player who was unfortunate with injuries; he still has a lot to prove but I still think he's a world-class player.
RIGHT WINGER: DANIEL JAMES
The Flash! I played with him quite a lot at under-23 level. He's got better and better every year right up to last year when he was at the top of his game.
You look at him now and he's playing for one of the biggest clubs in the world. It's nice to see someone you've come through the academy with go on to the promised land of the Premier League.
It shows that if you work hard, there's a pathway and a chance to go where you want. He's a very nice guy too; one of the most down-to-earth around. I don't think he'll ever change.
CENTRAL ATTACKING MIDFIELDER: BERSANT CELINA
I love Bersant; he's a great guy. He has clear quality. Sometimes, things haven't gone his way, but I think he can play at a higher level from what I see day in and day out on the training field. He's a different class and very silky.
LEFT WINGER: SERGE GNABRY
I also played against him at under-23 level. Again, once you've played against him, it's self-explanatory why you have to have him in there.
He went through a tough time, especially during his loan spell with West Brom and the middle of his Arsenal career, but those are the challenges of football. He's been put down a lot, so it's nice to see him do so well. Now, he's arguably the best player for Bayern Munich and Germany.
STRIKER: OLI McBURNIE
You have to have him in. He was such a good number nine to play alongside; he had everything. Not only did he score you goals, he did a lot more than that. He'd put in hard yards in a game.
Nowadays, you have strikers who don't do anything, but pop up with a goal. But as a number nine, you now have to be so diverse with your job.
You can't just stay in the box and score goals; you have to run the channels, hold the ball up, start the press as the first line of defence and last line of attack. He always proved he had that cutting edge of finishing and knowing where to be.
His link-up play is also second to none and that's why he's in the Premier League as well; he's proving why Sheffield United paid all that money for him. He's a really nice guy too.