Julian Winter | Swansea City making positive strides
21st October 2020
Club
Chief executive Julian Winter feels Swansea City are making positive strides on and off the pitch despite the unprecedented challenges inflicted by Covid-19.
It has proved a busy start to life at the Liberty for Winter, who took over exactly a month ago following Trevor Birch's departure to Tottenham Hotspur.
A busy transfer window, changes at boardroom level, and dealing with the continued effects of the coronavirus pandemic have been some of the tasks Winter has been faced with in his short time in SA1.
But he feels his stint with the Swans has got off on the right foot.
"The month has flown by," acknowledged Winter.
"It has been an interesting four weeks with the transfer window to contend with and getting to know staff.
"I've started open dialogue with the Supporters Trust, because that's very important. I was interviewed by (Trust chair) Andy Godden and (supporter director) Stuart McDonald as part of the appointment process, and I've met them a few times during the past few weeks.
"On top of that, I've had a Zoom call with the whole board for an hour-and-a-half, which was very good and is something I hope to do more regularly. I will meet Andy and Stuart regularly too.
"This is a tough period where fans are distant from us because of Covid. We are all finding that a real challenge, but we are looking to do whatever we can to help. In terms of communicating with fans, I am open to how we do that. Keeping an open communication is hugely important."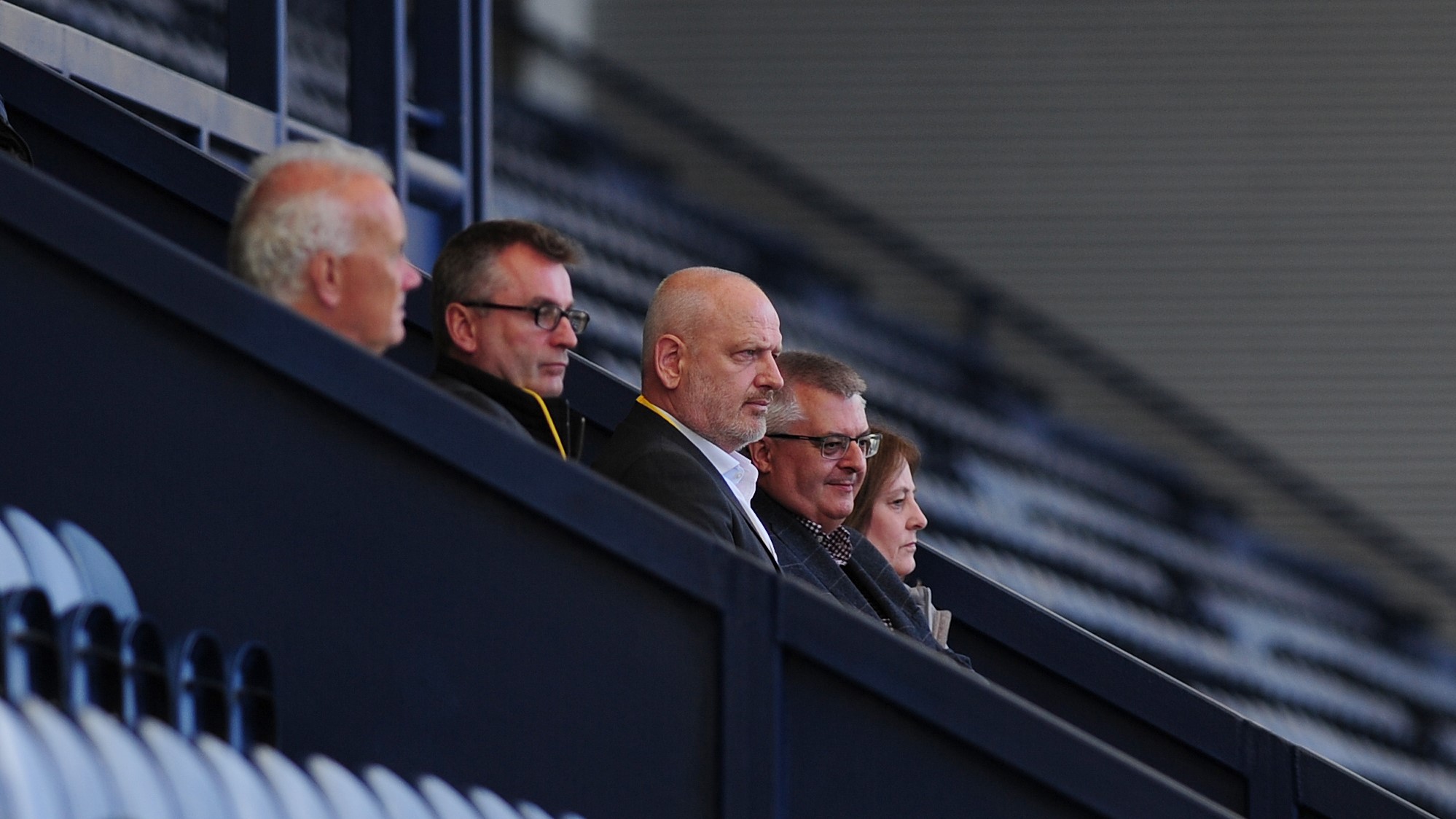 With the transfer window now closed until January, Winter has reflected on what he feels has been a positive period in the player market.
Head coach Steve Cooper welcomed back loanees Freddie Woodman and Marc Guehi following successful spells last season, while Morgan Gibbs-White arrived from Wolves on a season-long loan deal.
Korey Smith and Jamal Lowe arrived from Bristol City and Wigan on permanent moves while Viktor Gyokeres sealed a temporary switch from Brighton earlier this month.
A busy transfer deadline day saw Joe Rodon depart for Spurs while Ryan Bennett (Wolves), Ryan Manning (QPR) and Joel Latibeaudiere (Manchester City) joined Cooper's squad, along with Bristol City loanee Kasey Palmer.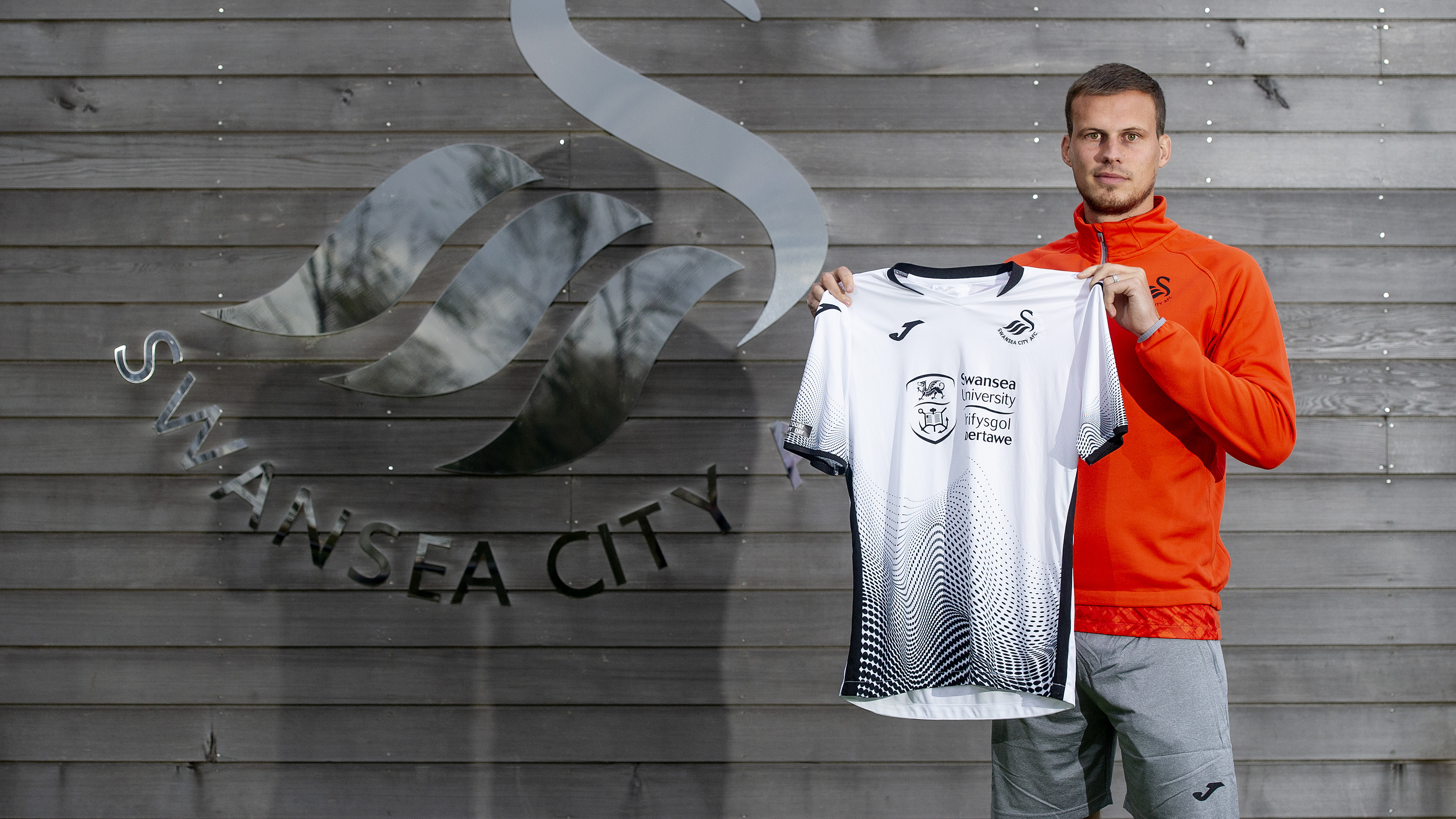 "Following my appointment I said there was a plan from a transitional basis of players in and out that I would help and support," said Winter.
"Things got a little more complicated when the Joe situation arose. There was always speculation, but there was never a genuine offer.
"The transition had gone well prior to my arrival with two loan players returning and more coming in on top of permanent signings.
"It all came to a head on the final few days of the window. The decision on Joe enabled us to do quite a lot for the team in terms of depth, experience, future potential, players who have won promotion like Ryan Bennett, who replaced Joe directly.
"We made a decision on Joe and it went down to the wire. It was a fairly interesting 48 hours.
"Credit to the people here who are working so hard for the football club – Ben Greenwood, Rebecca Gigg, Andrew Davies, Gareth Davies – the skills and expertise of the staff was essential in getting us through the window.
"I know there are question marks over the fee we got for Joe – even though it was undisclosed – it is still a significant transfer for this club. It has enabled the club to be more financially secure in the short to medium term, while it has allowed us to create a much deeper squad in terms of competitiveness for the league we are in.
"It has all sorts of challenges, but we aim to compete in every game and adding the players we have puts us in a stronger position to be able to do that.
"Joe is a great loss, a great guy with great potential and is an academy product. He's moved to a top-six club – this is not just him moving to another club, it was a huge opportunity for him.
"We had to make a decision where we could be financially secure and develop the squad in the way we have. I think we have a good platform at the moment in what we all know are incredibly challenging times due to Covid.
"The transfer market has been affected by Covid. You can argue at the top level the amount of money that has been spent in the Premier League, but further down the food chain there hasn't been much activity.
"I think that will get more challenging moving into January. We have to understand the market that is in front of us, and plan accordingly.
"I think we got to a good solution – people can question aspects of how we got to it – but on the whole I think we're in good shape."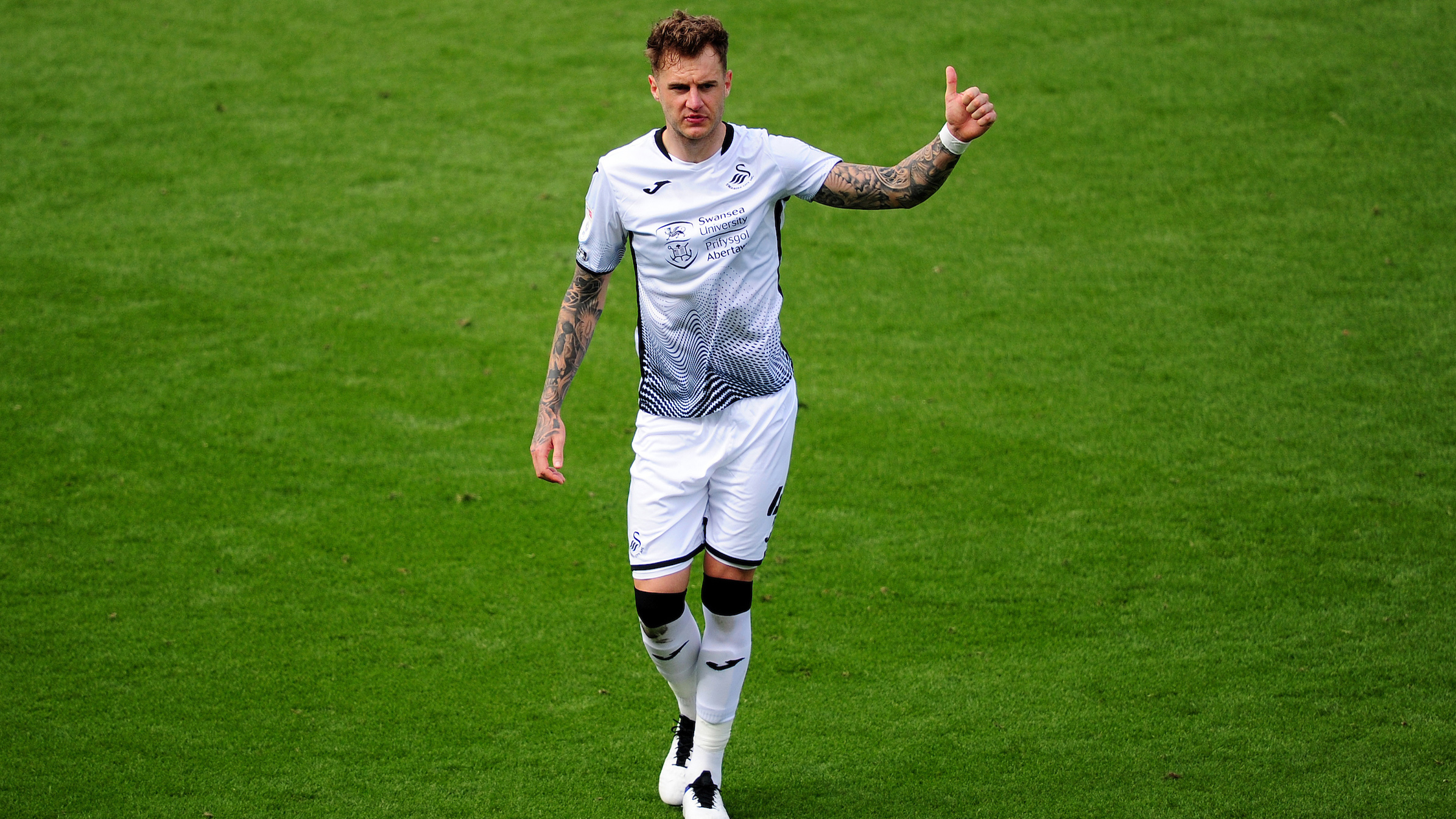 With Covid currently preventing fans from attending games at stadiums, the financial strain is being felt by clubs all across the football system.
Despite income being severely restricted, Winter is positive that the Swans' plans to combat the loss of revenue will help the club come through what are unprecedented times.
"It's always very difficult planning for something that is completely new," he added.
"It is an extraordinary event that has been going on for eight months.
"No doubt, in that time, the club has been planning for it to be a problem for three months, six, nine, 12. Each time you get to those timescales it has a financial effect on the football club.
"This football club, to be clear, is in really good shape. We are not burdened by huge amounts of debt, there is a small loan that is recent, but the club is well geared to prepare and plan for life with no fan income for the rest of the season. We are hopeful of getting pilots going, but we won't get back to the revenue levels that we would normally be expecting.
"Planning for all these scenarios is difficult, but we have a really good platform. A number of teams in this league have huge ongoing losses and a debt burden, but we are operating in a good way while at the same time producing a team that we are all proud of."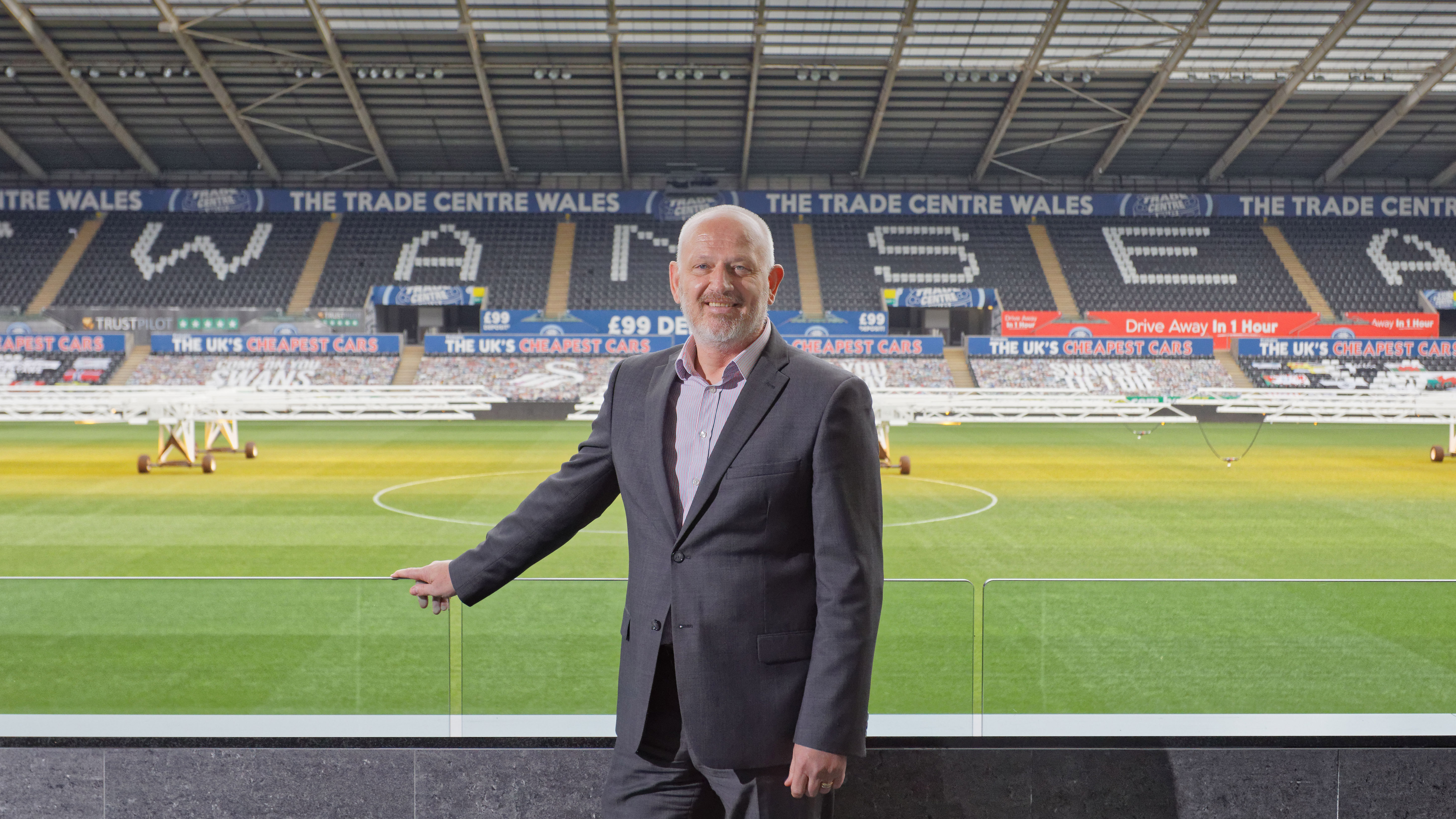 Aside from big changes in the playing squad, there has been a number of movements regarding the club's board of directors.
Majority shareholder Steve Kaplan has stepped down from the board while chief financial officer Gareth Davies, director of business and legal affairs Sam Porter and recent investor Jake Silverstein have been added.
Winter continued: "We've added Gareth Davies to the board, which is a positive thing, along with  Sam Porter, who has been around the club for a long time so he's not new to anyone. Jake, with his investment, has been added to the board and he's an exciting addition.
"Steve Kaplan, on the other hand, has stepped off the board. It doesn't affect anything greatly. Steve's idea is that new people on the board will bring fresh ideas. He is still a significant shareholder and is involved – I've spoken to him on a number of occasions and will continue to do so."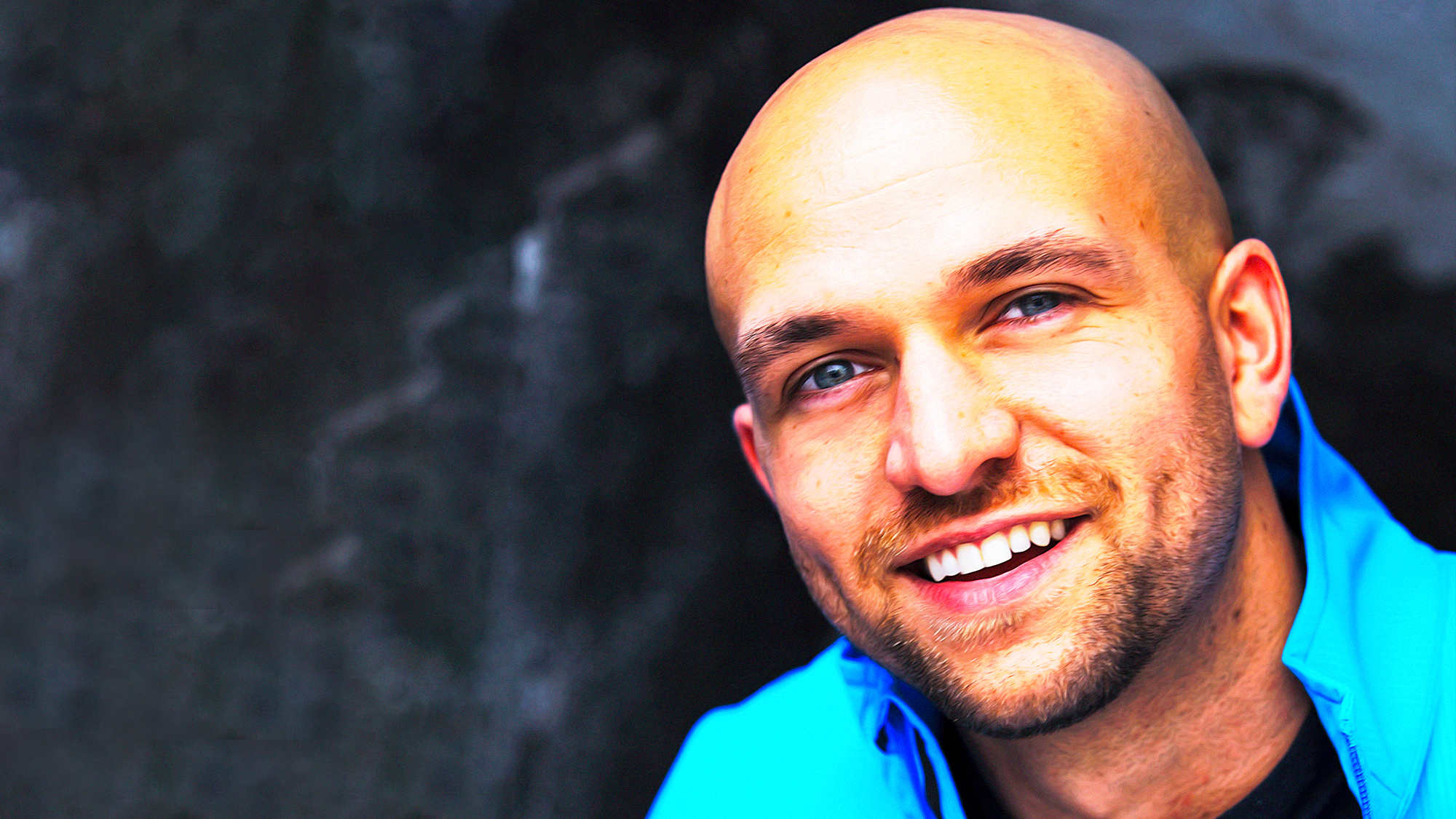 Another burning issue arising throughout a busy opening month of Winter's time in south west Wales has been the proposals arising through Project Big Picture.
While the original plans have been rejected for now, he believes progress can be made to benefit the whole football pyramid.
He added: "There has been a clear need to review the structure of football and how it's financed for a number of years. The distance between the EFL and the Premier League is only becoming greater.
"To find a way to narrow that gap and ensure everyone in the pyramid is strong and safe has to be of paramount interest to everyone in the game.
"When you look at the proposals, there was probably 80 per cent of it that was pretty good for the overall game, but there was 20 per cent that was never achievable when you look at how the game is regulated.
"I hope it has stimulated the powers that be to sit around a table and talk more openly and positively about what our game looks like and how it is funded, particularly in this Covid period.
"There has to be immediacy around protecting clubs, particularly in the lower leagues, to ensure they don't go out of business. There has to be some short-term rescue package.
"Then, there needs to be a longer-term view of financing football. We need to ensure clubs are protected for this year.
"People can then really take in the ideas but maybe remove some of the headlines in the Project Big Picture. Something needs to happen, and I would be in favour of protecting the pyramid that we have.
"There has been an offer by the Premier League, which deals with Leagues One and Two. But the EFL want it be a collective, which I agree with. It will be interesting to see how things develop."