Julian Winter | Swansea City update
11th October 2021
Club
With the 2021-22 season now well underway I felt it was important to update our supporters on a number of topics.
Firstly, I would like to apologise for the delay in updating you all on matters within the club but as you are aware it has been a rather busy period since our 2020-21 season came to an end.
Defeat in the play-off final was obviously a disappointment for everyone connected to the club after such a tough season with matches being played behind closed doors due to the pandemic and the many challenges that it brought.
To be 90 minutes away from a place in the Premier League is a situation that all Championship clubs would probably have taken at the start of last season under the circumstances, and I'm proud of the efforts that everyone at the club undertook for us to try and achieve our goal.
Unfortunately, it wasn't to be and we began to prepare for another season in the Championship.
As everyone is aware, it was a difficult summer for the club with uncertainty around the position of Steve Cooper as our head coach. As with players, it is important for a club to have discussions with a head coach if they have a year left on their contract which was the situation with Steve.
We didn't want him to go into a new season without clarity for all parties, but it quickly became clear that we found ourselves in a situation where both the club and Steve thought it best to part ways. However, we were able to get ourselves in position where the club would be protected by compensation in the event that Steve found another job within a period of time, which has been reflected financially with his recent move to Nottingham Forest.
I'm acutely aware of the frustrations of supporters for how long this process took in terms of the end of last season and the start of pre-season, but it was a very complex situation. There was speculation in the media around Steve's position and reported interest from other clubs, but we never received an approach from anywhere.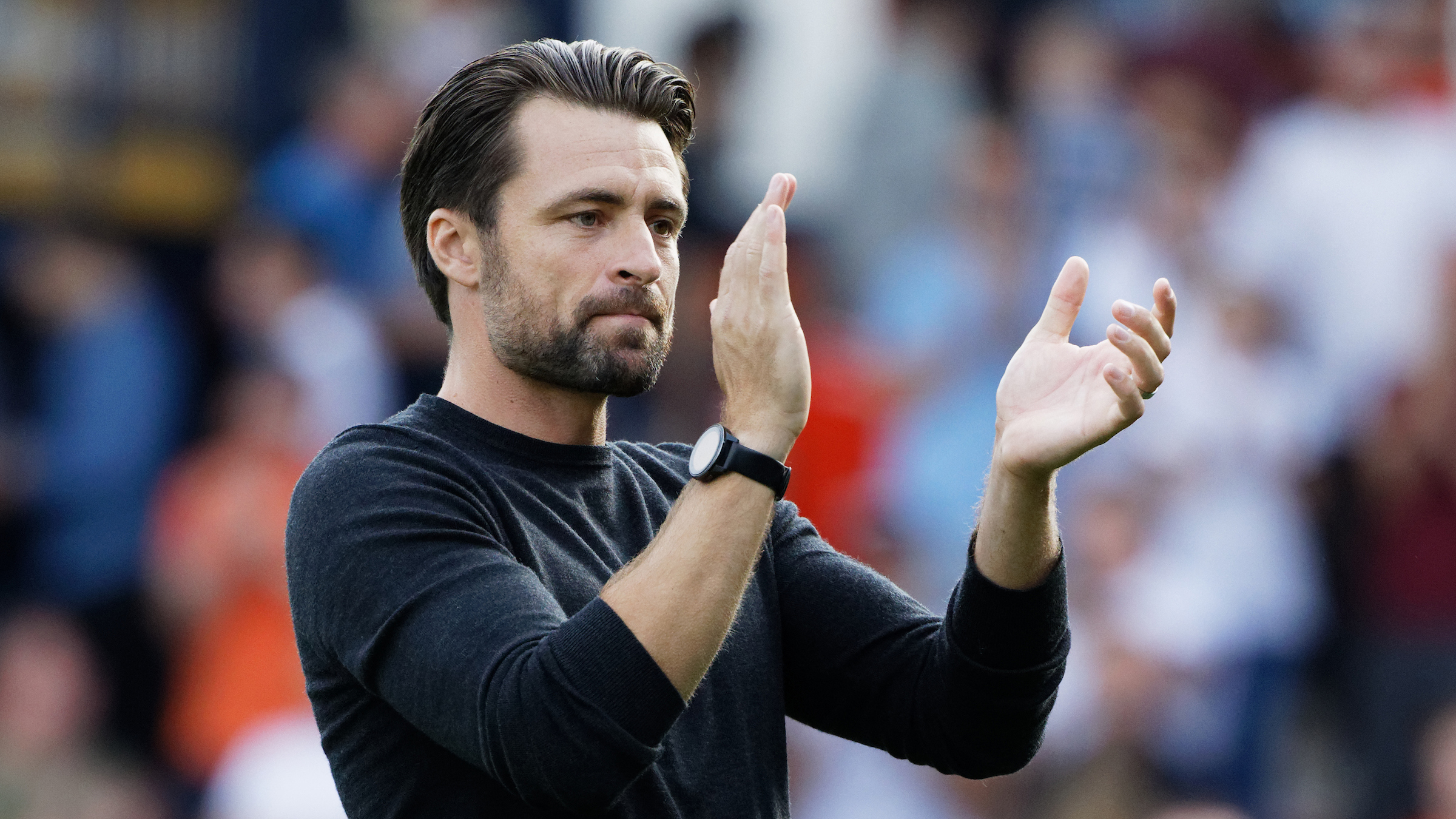 As with all things contractual, there are complexities and this was no different. However, once the situation developed we were able to amicably part ways and allow the club to press forward with the appointment of a new head coach, which is a key position for any football club and one that we wanted to ensure we got right.
With the appointment of Russell Martin, we feel that we have a head coach who is aligned with our overall vision and we were delighted to be able to bring him to the club from MK Dons, along with his backroom staff.
The timing of our appointment of Russell just six days before the season was due to start wasn't ideal. As a result, that has meant that it will take time for him to implement his ideas without the benefit of a full pre-season in charge.
But the signs so far have been hugely encouraging and while haven't got the wins that our performances have deserved in games, there has been clear progression since the first international break of the season which is evidence of quality time on the training pitch and the way in which Russell wants us to play moving forward.
Not only that, but the character and courage shown by the players to turn around a three-goal deficit at Luton last month highlighted the togetherness and spirit that Russell and his staff have fostered in a short space of time. It's also very evident that Russell has brought a clear idea of how he wants the team to play, and that has been reflected in some very dominant performances.
There has also been a turnover of backroom staff since the end of last season, which has been another challenge that the club has faced. That is natural when one head coach departs and another comes in, and the club have placed on record its thanks to those members of staff who are no longer with us, particularly Alan Tate for the years of service he gave to the football club both on and off the field. All the new staff that have come in have really immersed themselves in the city and surrounding area, moving their families here in order to put down roots and settle into the club.
I was asked recently in an interview about the end of the transfer window and after some time to reflect, I feel as though we have come out of it in a stronger position then when we started. It is never easy when players leave after being on loan as we experienced this summer, but I feel the players we have brought in have shown real intent. We have used just two loan players in the form of Ethan Laird and Rhys Williams, while at the same time investing in the playing squad with seven permanent additions to the first-team. Under the guidance of Russell and his staff, we are building a squad with real hunger, desire and quality, which in time we hope will develop into something special.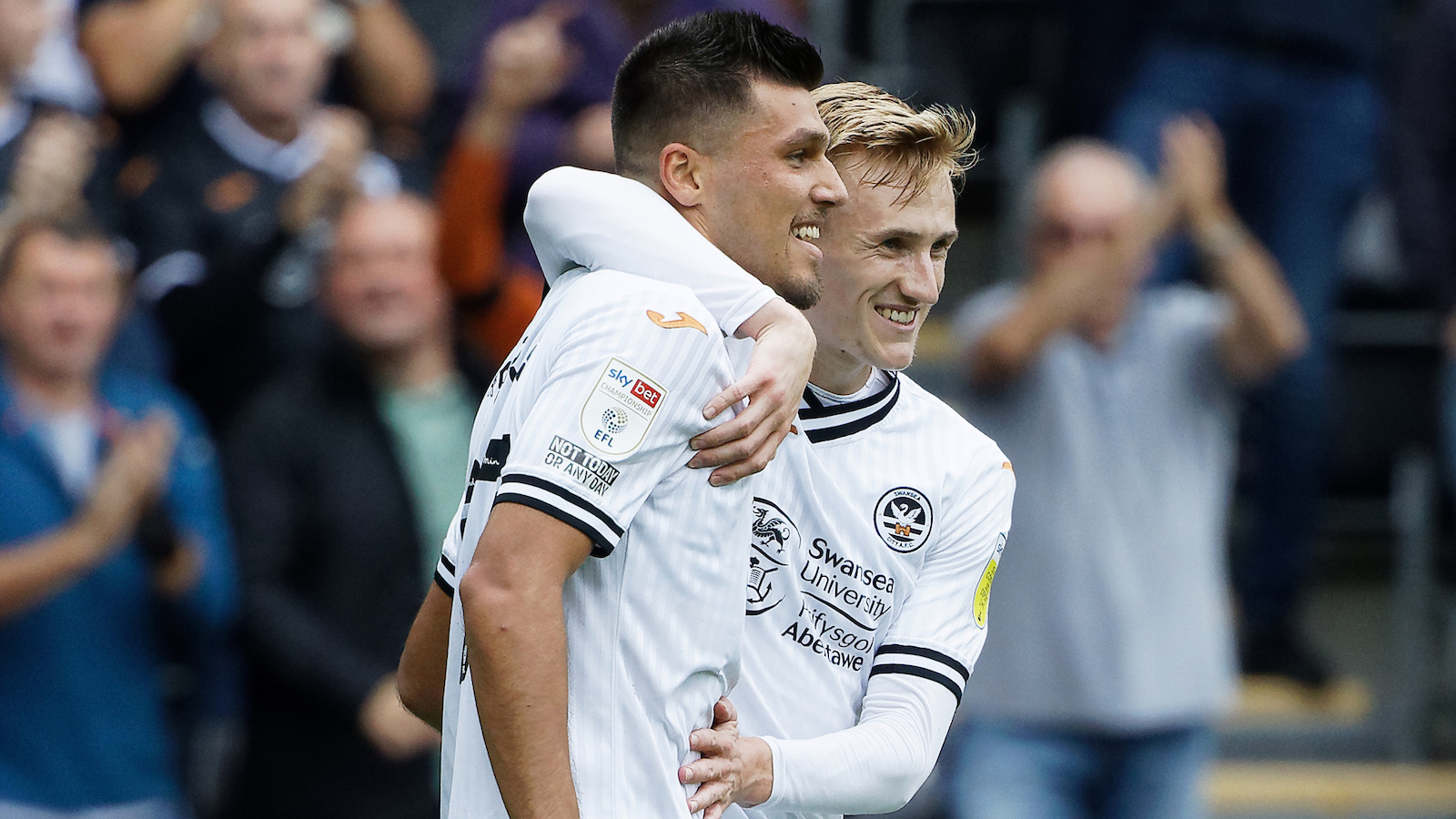 Another season in the Championship and the end of our parachute payments means that once more we have to be pragmatic, sensible and, ultimately, as sustainable as we can be. But with seven permanent signings, including four players who cost a transfer fee in the form of Michael Obafemi, Kyle Joseph, Flynn Downes and Joel Piroe, shows investment in the squad and a sign of ambition and intent.
Russell is also someone who is very focused on creating a positive culture, both and off the pitch. He exudes positivity and a clear mindset on what he wants to achieve and that goes hand in hand with how the club is trying to foster a togetherness behind the scenes. We have a passionate group of staff at the stadium, Landore and Fairwood who work tirelessly to support our performance on the pitch and the way the club is perceived by both our own supporters and those from other clubs, as well as key stakeholders.
On deadline day we sold both Jamal Lowe and Connor Roberts, which in turn raised some questions with our supporters regarding the reported transfer fees we received for both players. We have made no secret of the fact that we are a trading club and ultimately we will sell players in order to bring in others and continually develop the squad and move the club forward. However, I am aware that we have had situations where players have reached the final year of their contracts and that is something that we will be addressing moving forward.
One part of a future football strategy is the appointment of Mark Allen as sporting director. Mark has been in post for just over two months but has already played a key role across all the football departments, and I'm confident that he will implement a structure that will allow us real clarity and success moving forward.
There was, of course, speculation surrounding Matt Grimes during the transfer window, but the fact of the matter is that no club reached our valuation of Matt and we will continue to have dialogue with him about his situation. But he has been a credit to himself and the club and shown a great commitment to training and performances on the pitch which have been of real quality – an embodiment of his character as our captain. I'd also like to extend the club's congratulations to Matt and his partner Angela on the recent birth of their daughter.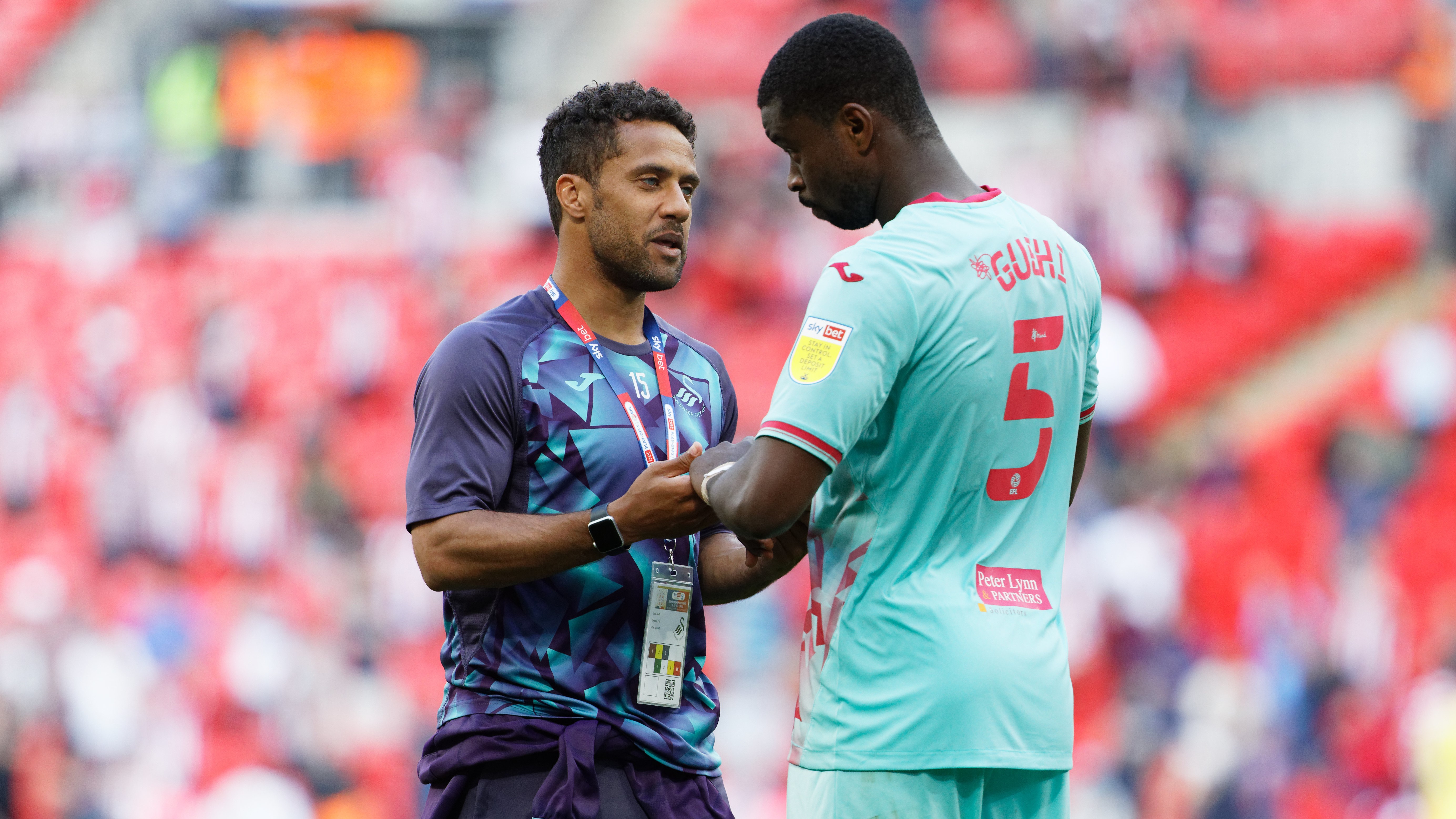 One player who recently left the club was Wayne Routledge, and I'd like to pay tribute to Wayne for the part that he has played at this football club. He arrived at Swansea in 2011 and played a key role in the club cementing their place in the Premier League for seven seasons, as well as helping Swansea win the League Cup in 2013 and play Europa League football. A fantastic servant to the club, Wayne has been a key figure on and off the pitch, particularly with the way he has been with our young players in recent seasons. Everyone respects Wayne for the career he has had, and he is someone who will always be welcome back at the club.
Mark Allen's previous role at the academy has been filled by Jon Grey which we see as a really positive move. Jon has had a long association with the club after joining the Swans as a scholar when he was 14, and we are fully supportive of him and his staff at Landore. With Mark's promotion to sporting director, allowing Jon to step up into the role of academy manager, is another example of the way in which we are succession planning and promoting staff from within.
Back in August we saw Jake Silverstein fly over from the US to spend some time in Swansea for the very first time. Jake has shown a great level of interest since investing and couldn't wait for the opportunity to meet the staff here. It has been difficult with travel restrictions imposed under Covid regulations but he thoroughly enjoyed his time here and has been in regular dialogue with Russell, Mark, myself and the senior management team at the club. We also hope to welcome Jason Levien and Steve Kaplan to Swansea when the time allows. Jason, Steve and Jake were heavily involved in a lot of business this summer, particularly the appointment of Russell as head coach, and Jake's visit here last month only reaffirmed the belief that we are building a strong foundation both on and off the pitch.
As well as all things football, there have been plenty of off-the-field matters at the club which have developed since the end of last season. Firstly, I would like to say how great it has been to have supporters back inside the Swansea.com Stadium. Football, a game we all love so dearly, has clearly been affected by the lack of fans at matches over the course of the past 18 months or so, and I know from speaking to people at the club that this was one stadium in particular where the crowd play a huge part – and I haven't been disappointed. The way you have got behind Russell, his staff and the players has been superb. Our season ticket sales for this season surpassed 14,000 which is a tremendous achievement – a number which was higher than the two seasons prior to the Covid-19 pandemic. This number also includes a 19 per cent increase of under-18 season ticket holders compared to the 2019-20 season, which is extremely pleasing.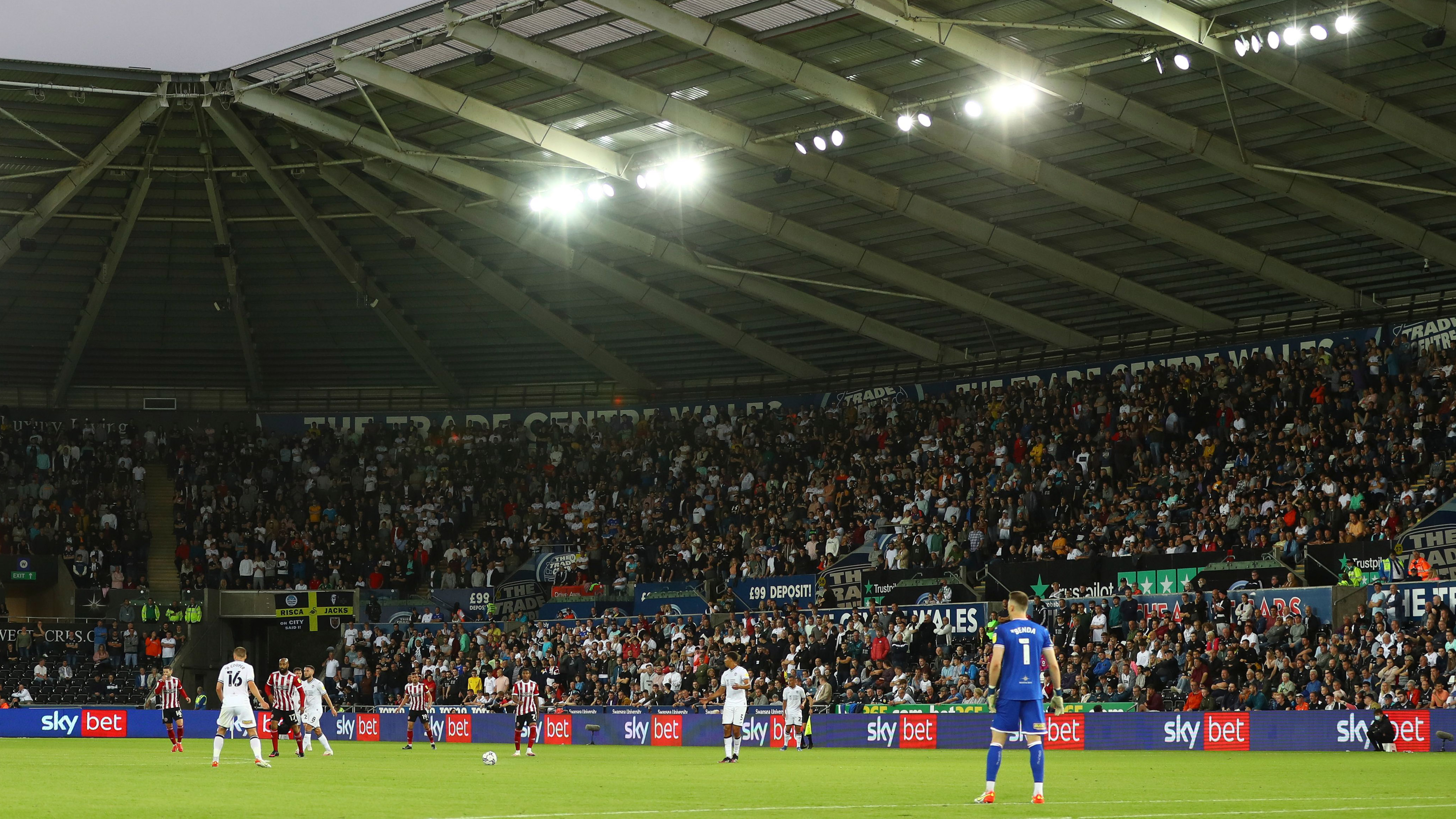 There have been so many logistics attached to allowing supporters back inside stadiums, and I would like to take this opportunity to thank Andrew Davies, Matthew Daniel and Gordon David for their tireless work in helping to make this happen. They, along with the rest of the staff behind the scenes at the stadium across all departments, have played a key role in ensuring that match days have returned to what they were pre-pandemic, but there has been many changes in terms of how the stadium looks and feels for supporters returning – all of which has taken a lot of hard work and effort from so many people.
The club also recently announced the first fans' forum of the season, which will take place at the stadium on Wednesday (October 13). This will be a great opportunity for myself and other key figures at the club to meet supporters properly and communicate on a number of topics.
As mentioned previously, our stadium has a new name and I'm sure that is something that supporters are still getting used to. Pursuing a new naming rights partner has been looked into extensively since the club agreed a deal with Swansea Council to take on a 37-year lease for the stadium in February of 2018, with the aim of  growing the club commercially.
Relegation from the Premier League and the impact of the Covid-19 pandemic added to the challenge of finding the right brand to align with the club and the stadium. There were a number of global businesses among the interested parties when it came to the naming rights for the stadium, including those within the travel, gambling and cryptocurrency sectors. But since relegation three years ago, the club pledged to focus on its community roots and along with a number of sponsorship deals, we were able to get Swansea.com on board which we are delighted with.
The Former Players' Association (FPA) also launched this summer and we have been very pleased with the response so far. We felt this was a key area at the club that was missing and the response from our former players has been extremely positive. The FPA recently held its first fundraising event in the form of a Memory Walk in association with Alzheimer's Society Cymru – the club's designated charity for this season. FPA Chair Lee Trundle, deputy Leon Britton, president Alan Curtis and committee members were joined by head coach Russell Martin for the four mile walk from Swansea Bay to the Swansea.com Stadium. I'd like to thank Lee, Leon and Alan for the way in which they have embraced the launch of the FPA and for their hard work in getting many of our former players involved.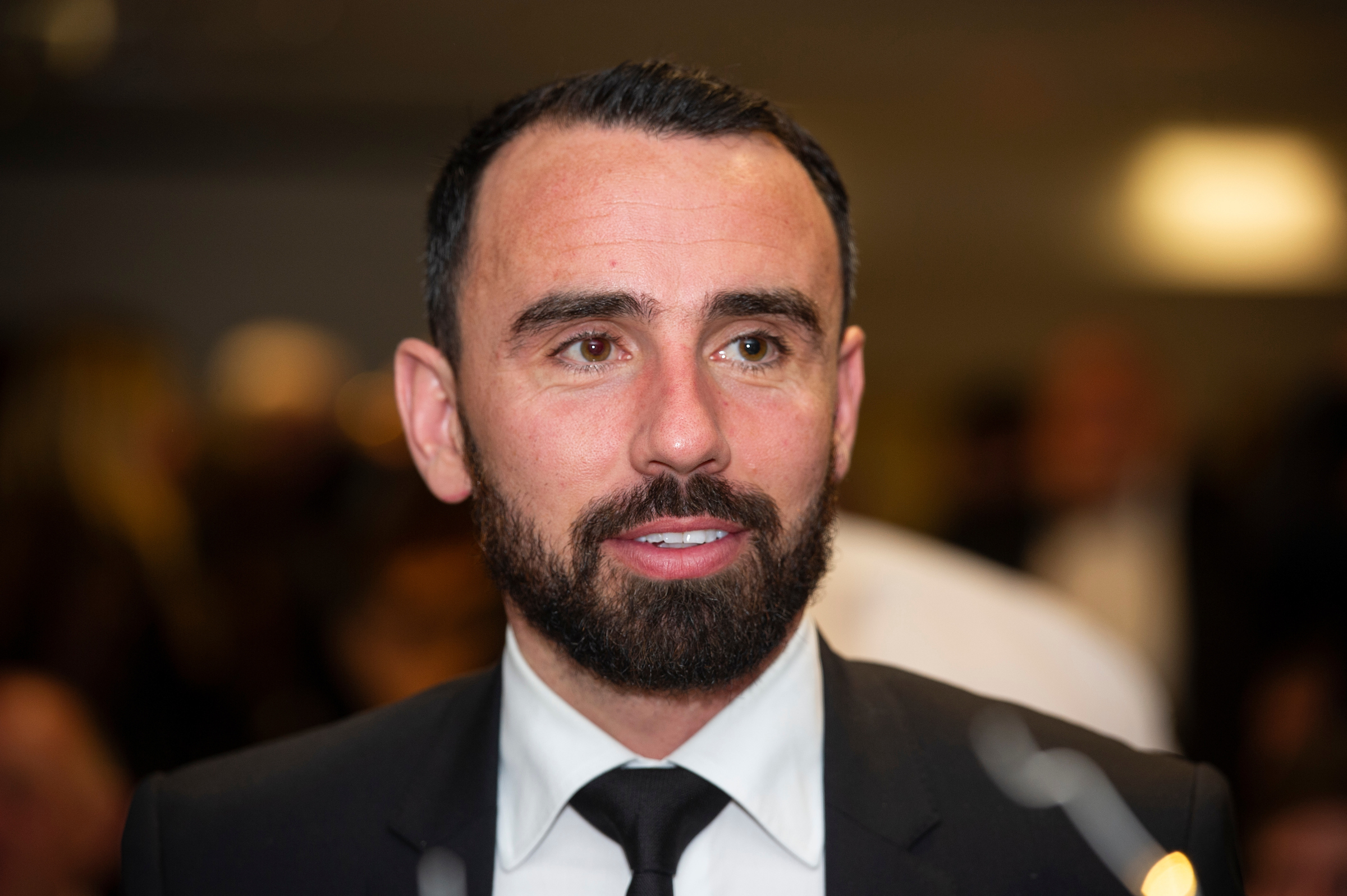 The club also announced today that Leon has returned to the club in an official capacity as a player mentor within the academy, which we see as a really positive move. He will be available in a playing capacity in the near future for the under-23s, while also helping to nurture the club's young talent as they look to make the transition from academy level to the first team. We see Leon as the ideal person for this role, given his association with the club and the career that he had in amassing 537 appearances across 16 years.
Another area of the club that has been rebranded is our Swansea City Foundation. Previously the Swansea City Community Trust, it is designed to increase the prominence and strengthen the identity of the club's charitable arm. Having previously held community roles within the football industry, I can attest to the excellent work that is done here at Swansea City and we are incredibly proud to be a beacon of the community. The Foundation has a new chair in Andrew Rhodes, who was previously the registrar and chief operating officer at Swansea University, and he has been working closely with Head of Foundation, Helen Elton, in helping to drive that area of the club forward, particularly around its four pillars of building prosperity, developing resilience, improving health and supporting inclusivity.
Our in-house catering operation is another area that is developing all the time and we have been delighted with the take up of recent bookings within our conference and events team and the return of hospitality to the stadium at matches, all of which feed into the overall matchday experience for supporters. I'd like to take this opportunity to thank Andrew Rees, our catering general manager, for the work he and his team have undertaken since his arrival earlier this year. It is no mean feat to help build a catering business from scratch, which is what we have done and the operation on match days is only going to go from strength to strength.
I'd also like to congratulate Rebecca Edwards-Symmons, our head of commercial, who has been appointed to the EFL Commercial Committee for a minimum of three seasons. The committee – which is made up of a handful of representatives from the Championship, League One and League Two, is collectively responsible for advising and assisting the EFL on all matters relating to the negotiation of all commercial contracts.
As always, thank you for your continued support and look forward to seeing some of you at the stadium on Wednesday for the fans' forum.
Julian Winter, Chief Executive