Junior Jacks 2021-22 memberships now available
14th July 2021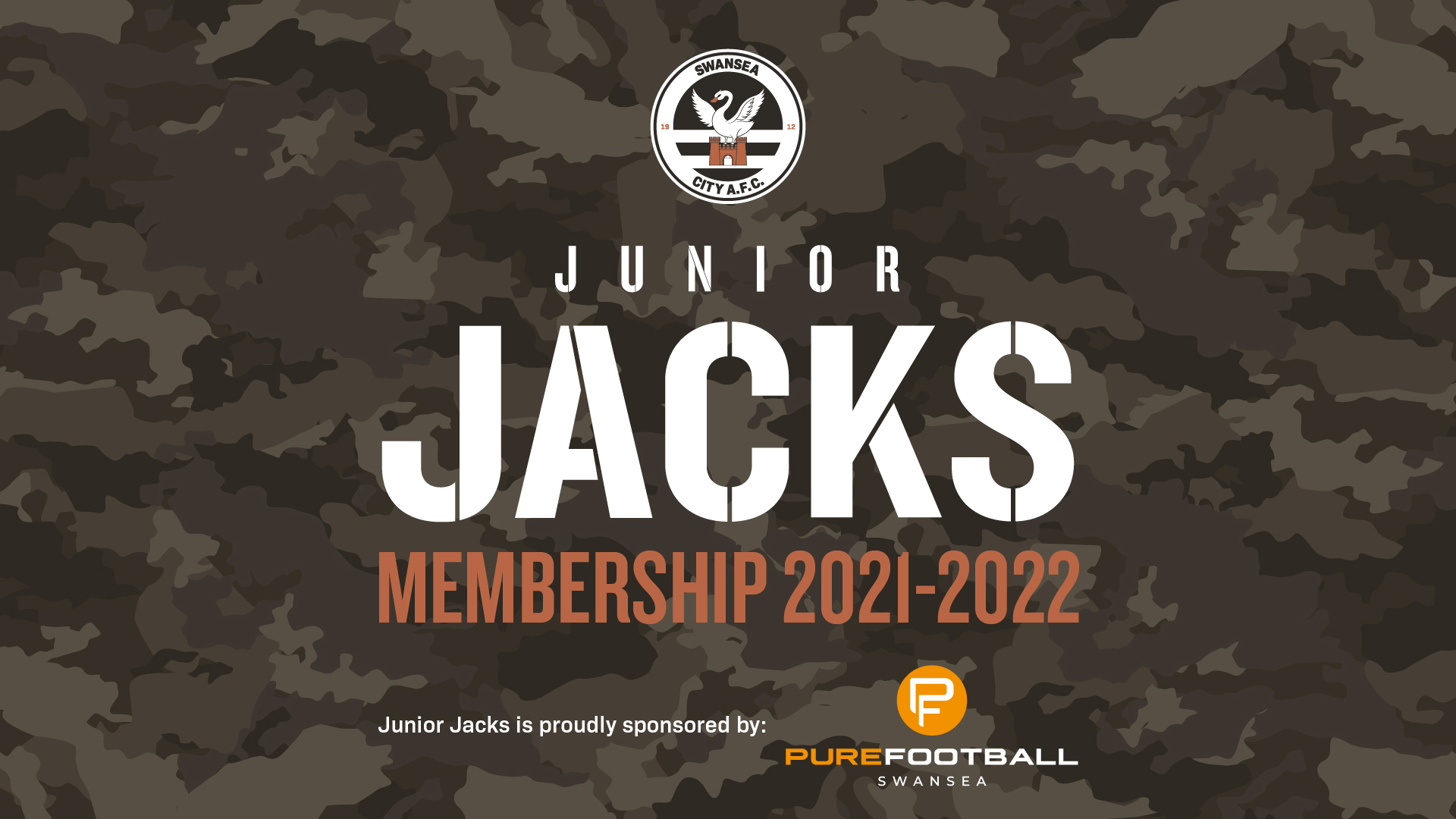 Junior Jacks memberships are back for the 2021-22 season, and are now available to purchase.
The popular scheme is designed specifically with our young supporters in mind and includes exclusive discounts, competitions and unique access to club schemes for everyone who signs up.
This season Junior Jacks will be sponsored by Pure Football, with Swans greats Leon Britton and Lee Trundle part of their team.
"We are thrilled to be partnering with Swansea City on this fantastic membership scheme, which is designed to give the children of our community something back whilst promoting healthy active play," they said.
Junior Jacks is the best place for all young Swans fans to come together and share their support for the club they love.
Members will be able to take advantage of a wide array of benefits through the season, including discounts at local attractions, and competitions with special prizes up for grabs.
Junior Jacks members will also receive priority access to apply for a free mascot place for an away fixture. When the registration process is available we will email all those who have signed up to give them the chance to be mascot for the day.
In addition, members will get the chance to vote for the Junior Jacks Player of the Season Award at the end of the campaign.
The cost of Junior Jacks memberships are as follows:
 Ages 0-3 years - £10
Ages 4-11 years - £14.99
Ages 12-17 years - £16.99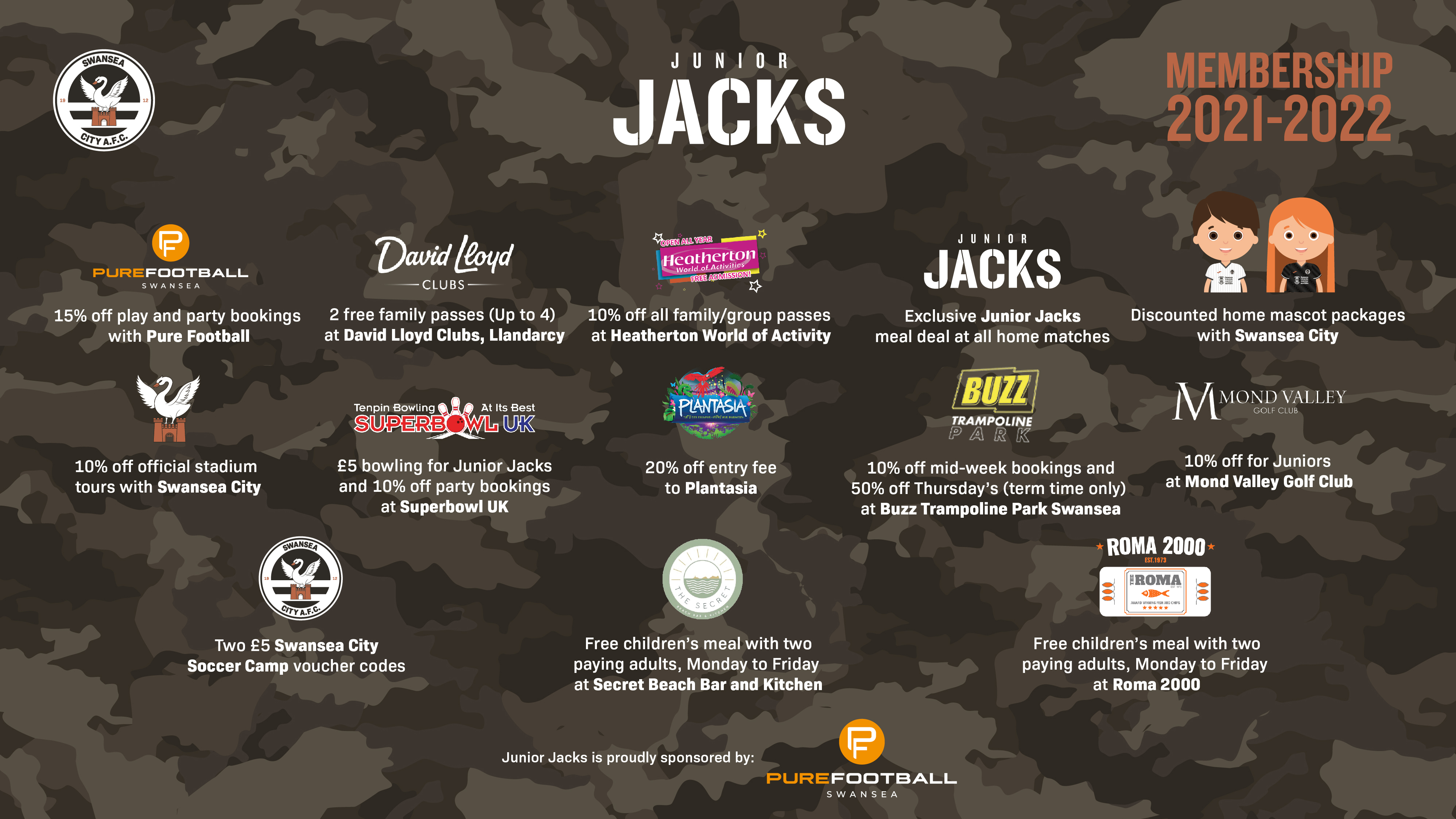 ADDITIONAL BENEFITS
Each member will receive their very own Junior Jacks card that unlocks over £100 worth of discounts at major venues and attractions throughout south west Wales. Each Junior Jack will be entitled to the following: 
Sign up now and let the fun begin - Please click HERE. 
Please note: All benefits and partners are subject to government guidance and regulations and our Junior Jacks partners may not be fully operational at times. We therefore strongly advise that you check with them prior to any visits. You must show your Junior Jacks card to access the discounts.