Kris O'Leary | There's an air of frustration that we couldn't capitalise
25th January 2022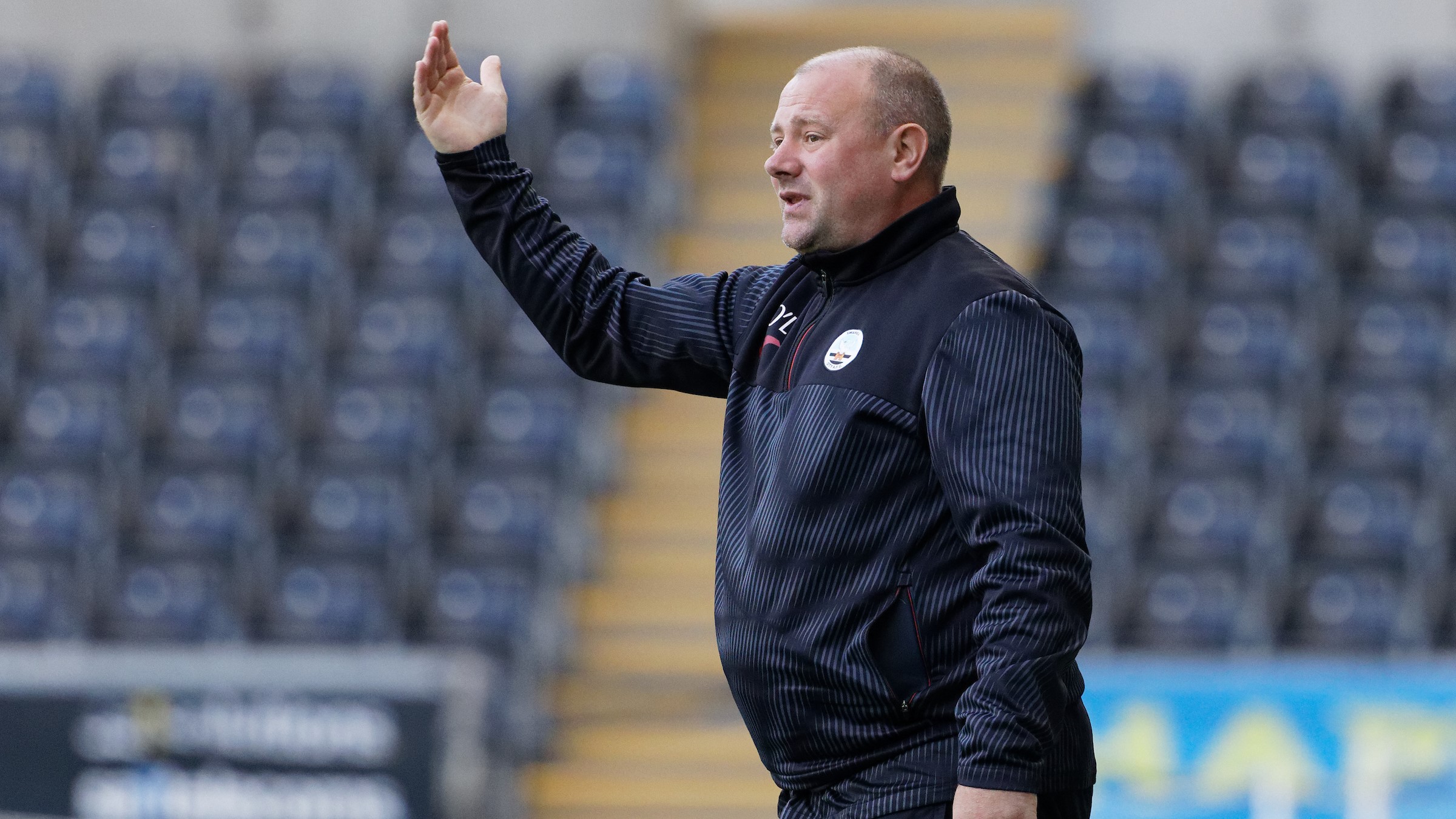 Swansea City Under-23s manager Kris O'Leary was pleased with the progress that his side has made following their 1-1 draw with Cardiff City, but was disappointed to not take all three points.
The Swans took the lead after just nine minutes, with Jaden Forrester scoring his fifth goal in five games, converting a penalty after Cameron Congreve was brought down in the box.
But the Bluebirds found an equaliser through Keenan Patten who powered home from a corner in the second half.
Forrester had the chance to put the Swans back ahead after Ibrahim Bakare handled in the box, but his second spot kick was saved.
O'Leary was happy to see the continued progression of his side, but feels they have played better in recent weeks.
"We're slightly disappointed after the missed penalty, but I think in the first half we were the better team, we played really well, some excellent play through the units, but it's just an air of frustration that we couldn't capitalise on it," said O'Leary.
"I said to the players that in the early part of the season we probably concede more goals in that game, but we've worked hard on defending, particularly on set pieces, and we will continue to do that.
"This has been building for a long time, the performance has been there we just haven't been able to turn it into positive results. The players were starting to feel that but it was our job to remind them that it is a process and to continue working.
"We're playing with a lot more dominance and aggression, were getting performances and we are getting a lot more then we were before.
"We did OK, but we've played a lot better then we have today throughout the season and not got the rewards and I think that's a testament to where we are and the work that we've put in.
"We've played against an older Cardiff squad who have brought a couple of boys down from their first team squad, whilst we've got boys who are 16-year-old playing against them and it's a fantastic learning curve for them.
"If we look at it overall, some of the individual performances weren't as strong as they've been, but collectively I thought we did OK.
"You've got to look at the group of young lads that we have and what we're asking them to do and I think in that we've been really good."