Lee Trundle and Swansea City AFC Foundation support Carers Week
12th June 2022
Foundation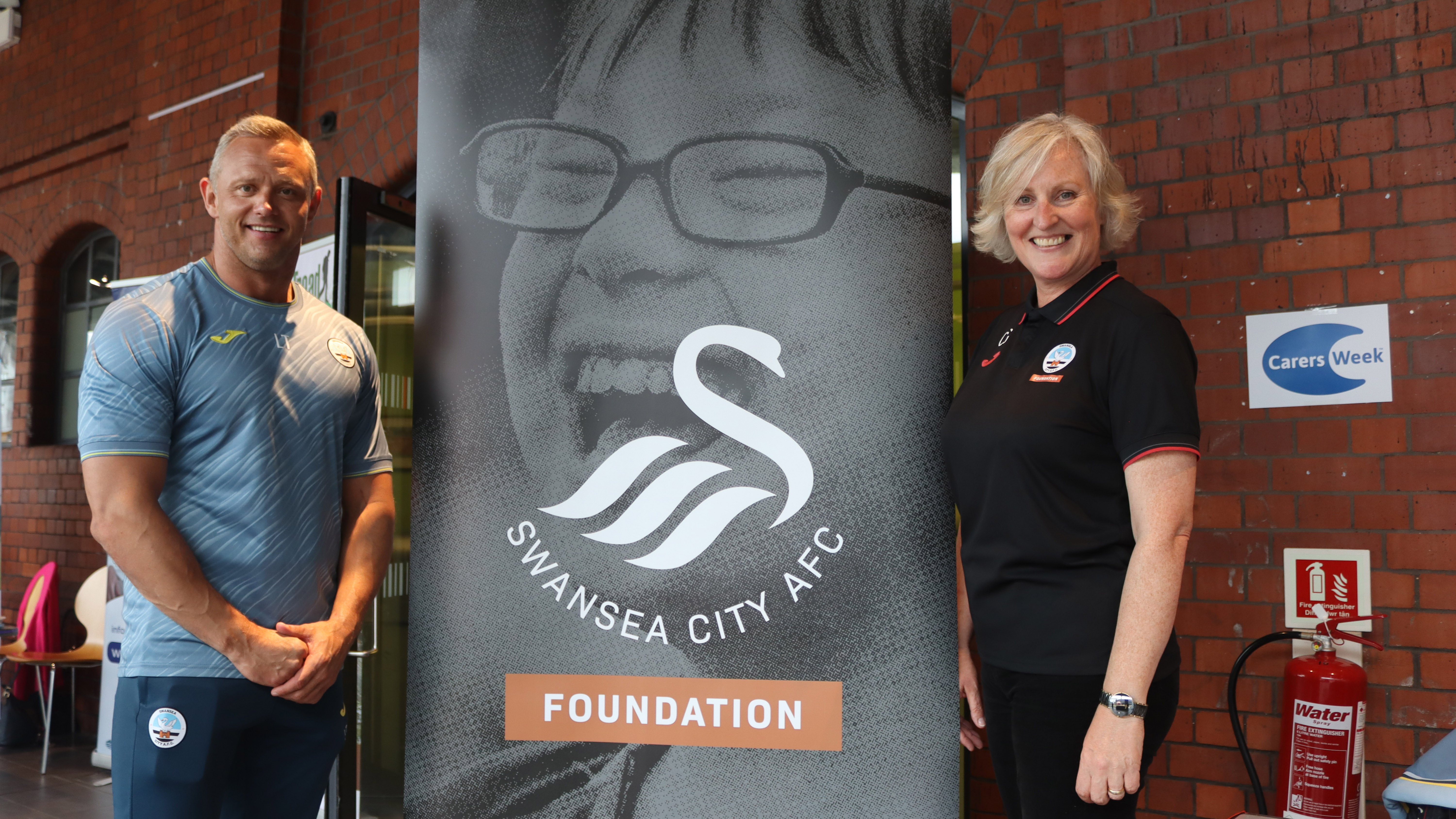 Swansea City AFC Foundation and club ambassador Lee Trundle joined the Swansea Carers Centre for their Carers Week celebration held at the National Waterfront Museum.
Carers Week is an annual campaign to raise awareness of the challenges faced by unpaid carers face as well as providing opportunities for people to put on celebratory events and while also offer much needed respite. 
The Foundation, alongside a number of other local organisations, were in attendance at the event at the museum to show support for the campaign and to help celebrate the hard-working carers whose tireless efforts help people all over the city.
Visitors were welcome to join in with a number of activities including aroma therapy, willow weaving and flower arrangements.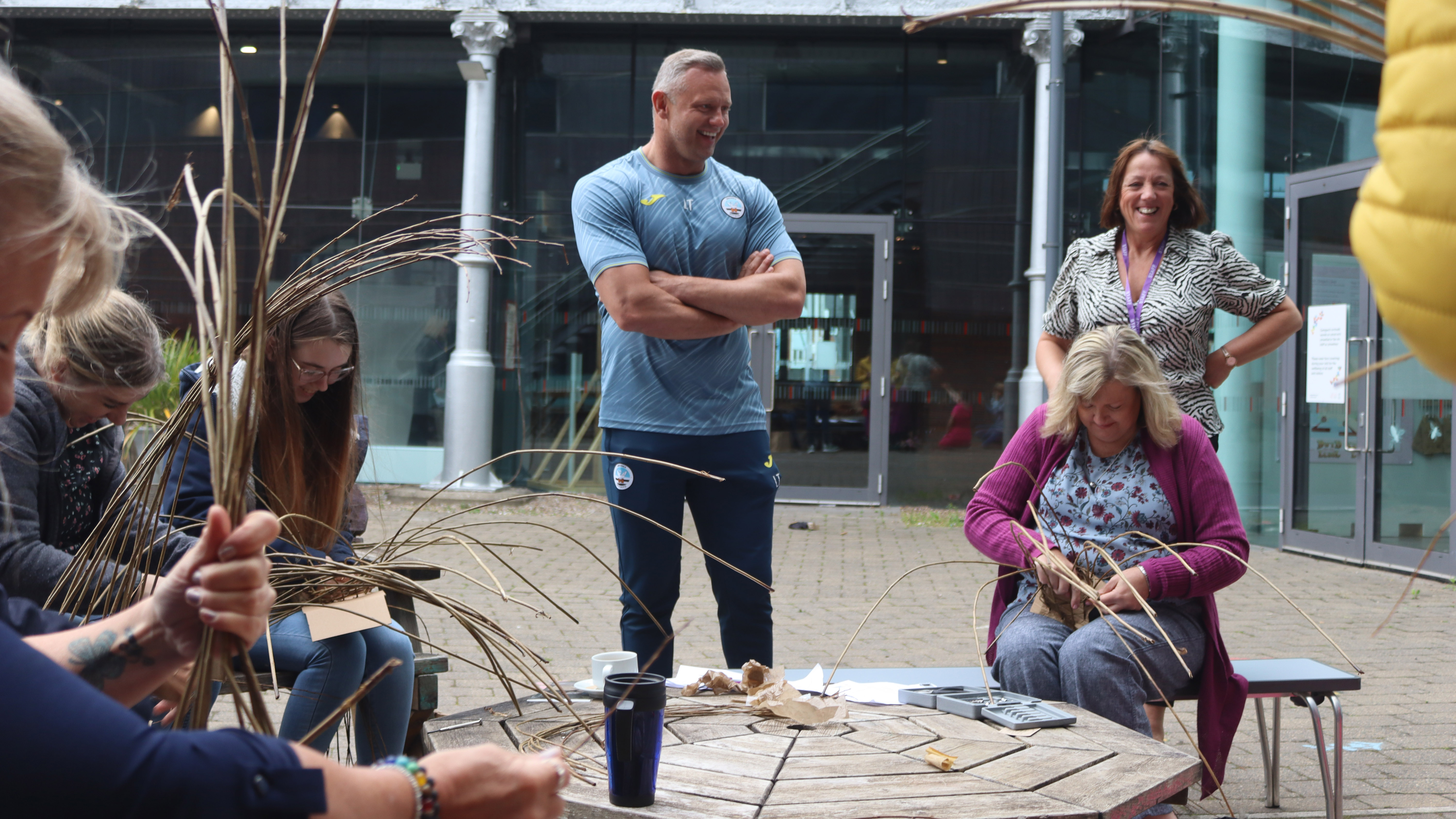 Trundle was pleased to see the carers get the recognition they deserve and took time to speak with visitors and carers, while joining in with the day's activities. 
"It was brilliant to see all the selfless carers getting together and enjoying their day," said Trundle.
"They do so much for others so it was nice to see them having some time to themselves, I think it's very important.
"These people are putting others before themselves and that needs to be recognised. I know they don't do it for that but it's nice to see the work they do is appreciated by everyone and not just the people they care for."
Swans Foundation health and wellbeing officer, Caroline Gwilym, felt that it was an important chance for the Foundation to show their support for carers across the city.
"It is such an important opportunity to take time to give thanks to them and celebrate the work they do," explained Caroline.
"It will have been a really difficult time for carers and their families living through the recent Covid-19 pandemic that to see everyone reconnecting at this event, enjoying some fun activities, and celebrating what they are able to achieve was wonderful.
"We at the Foundation have built a strong working relationship with Swansea Carers Centre and are delighted to be able to directly support carers through our weekly walking football sessions and for those ex Armed Forces veterans, through our In the squad programme."