Low Cost Vans renew Swansea City partnership for eighth consecutive season
1st November 2019
Club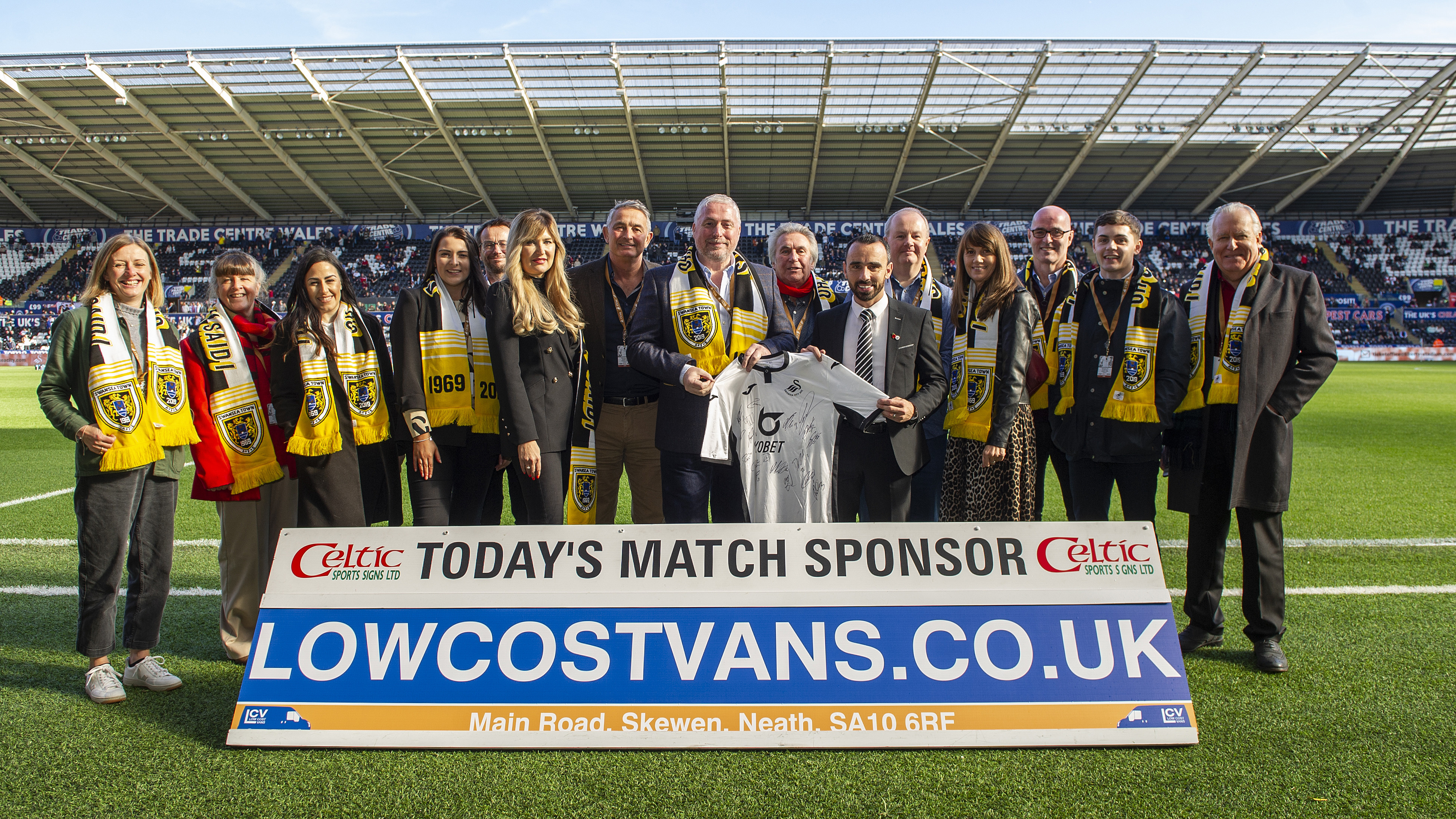 Swansea City is pleased to officially announce the return of local sponsor Low Cost Vans as the Swans 'Official Commercial Vehicle Partner' for the 2019-20 season.
Low Cost Vans was established in 1997 and is one of the UK's leading providers of van leasing and van contract hire for new vans to businesses and private individuals.
They have enjoyed an association with the football club for over eight seasons, both in the Premier League and Championship.
Swansea City's head of commercial, Rebecca Edwards-Symmons, said: "The Swans and Low Cost Vans have been affiliated for so many years that it just wouldn't feel right to continue the season without them.
"Low Cost Vans has supported the club over a number of years by exploring multiple sponsorship opportunities and never shying away from trying something new. 
"The fact that the Swans were able to secure their investment through both the Premier League and Championship is testament to the hard work behind the scenes at Swansea City.
"This season has seen a commitment from all staff at the club to build a winning culture and Low Cost Vans is the ideal sponsor to join us on that journey as they look to expand throughout the UK, while maintaining their mantra of integrity, honesty and a customer first attitude.
"We would like to personally thank Rod Lloyd for his continued support and look forward to seeing him around the Liberty again this season." 
Rod Lloyd, managing director and owner of Low Cost Vans, said: "As a lifelong member of the Jack Army, I didn't have to think twice about renewing our partnership with Swansea City. This will be our eighth year working together as a principle partner, and when the opportunity to renew our involvement became available, I jumped at the chance for what is promising to be another exciting season supporting each other.''
Low Cost Vans pride themselves on excellent customer service and high-quality leasing at affordable prices. For more information and a full list of Low Cost Vans services, visit https://www.lowcostvans.co.uk/
 Low Cost Vans were our match sponsor for last weekend's Welsh derby against Cardiff City at the Liberty Stadium.
 Sign up to Low Cost Vans e-mag Dashboard to keep up to date with Swans competitions: bit.ly/SwansShirt