Matt Grimes signs new Swansea City deal through to 2025
19th November 2021
First team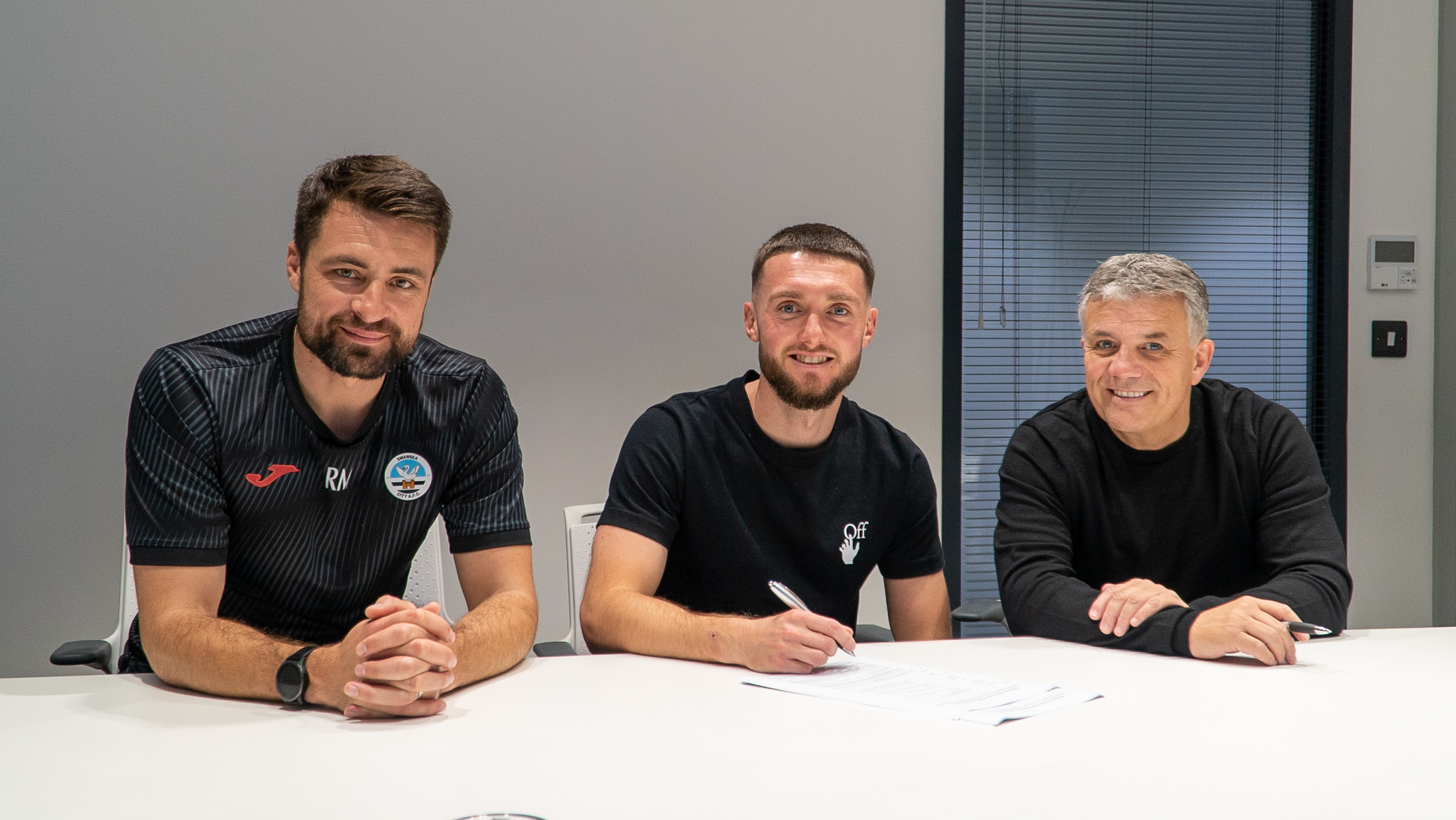 Swansea City captain Matt Grimes has signed a new contract with the club that runs until the summer of 2025.
The deal could see the 26-year-old bring up a decade in Swans colours, having first arrived from Exeter City in January 2015.
The influential midfielder has once again been in outstanding form so far this term under Russell Martin, and is the only Swans player to have played every minute of Championship football for the club this term.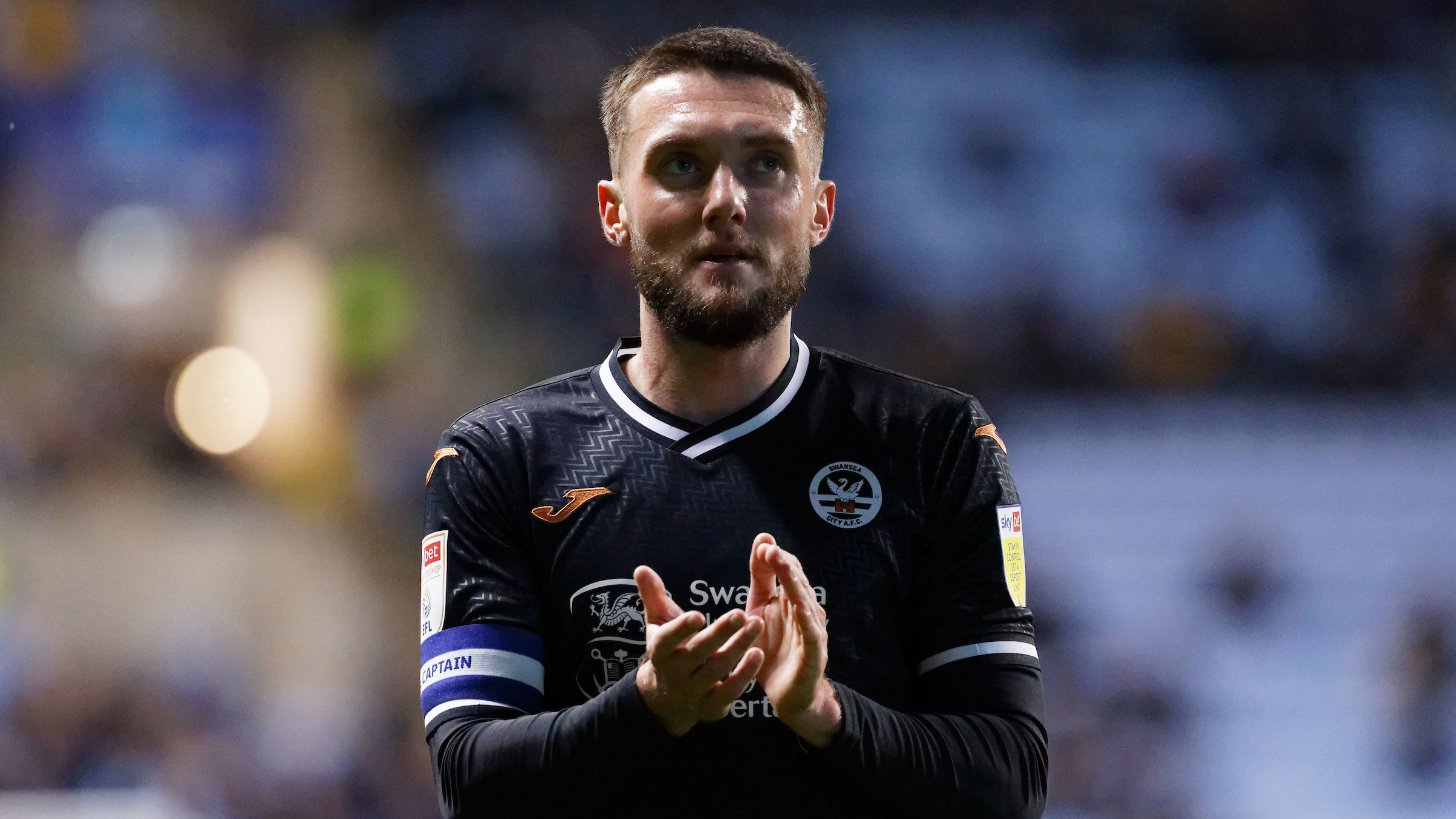 Grimes' previous deal had been due to expire at the end of the season. He was linked with a departure from the Swansea.com Stadium during the summer transfer window, with Swans boss Martin always insistent he wanted the England age-grade international to stay a Swan.
And, now Grimes has committed his future to the Swans, the head coach is delighted his skipper has put pen to paper.
"It's an incredible signing for the football club. It would have cost a lot of money to replace him," said Martin.
"Most importantly we would have had to spend a lot of time with whoever was going to replace him.
"We know there had been so much interest in him, but he's a cultural architect here. He drives so much of what we're doing.
"He has no ego when it comes to learning, he helps team-mates on and off the pitch whether it was about the abuse some of the players have received and speaking to the PFA to get more done.
"He's been fantastic with us – he's open and honest when the players need something.
"I've quickly established a very strong relationship with him, while he's got an existing relationship with Matt Gill as they played together at Exeter.
"He was fighting to accept that he might be leaving at some point, which was really difficult. He's just become a father, which affects things a lot.
"Now he's really enjoying everything he's doing. That's the bottom line. He's put enjoyment, fulfilment, learning and understanding what he's capable of before anything financial, and that shows straight away that we have the right character to lead this team.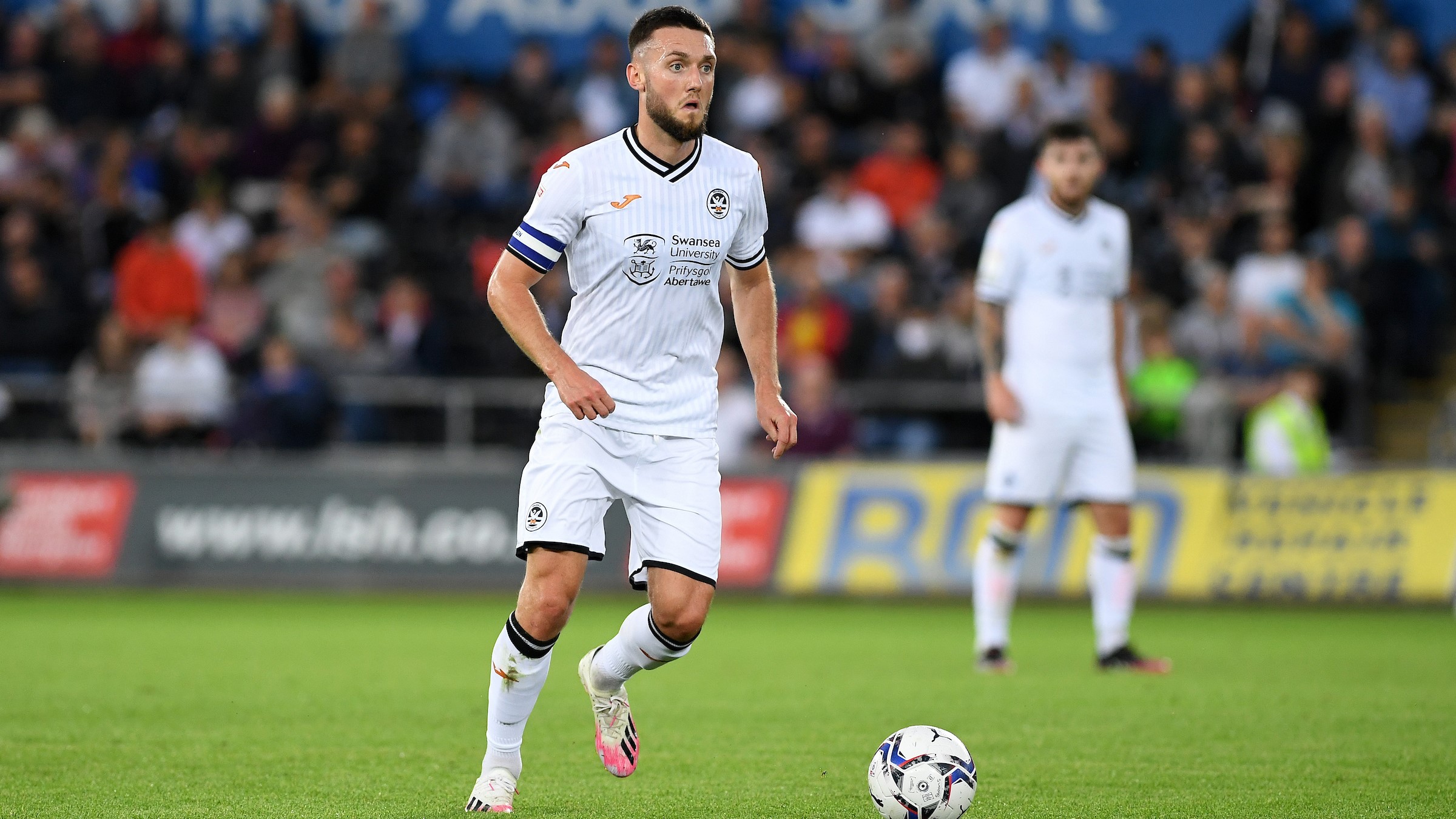 "I want to make it clear he could have got a lot more money elsewhere.
"(Sporting director) Mark Allen worked tirelessly to get the deal done, and it's the biggest news we could have had at this time.
"He feels very connected to the club and the area anyway, but since we've come in I think he's identified that he has a group of staff that really loves him, a group of team-mates that really respect his leadership and love him as a person and captain.
"It's something that is going to make him the best version of himself on the pitch. People will not see the day-to-day stuff and how important, intelligent and consistent he is – that's not just consistency in his performances, but his approach to training etc.
"The fact he came to me and said he has never felt happier with the way we are playing and more fulfilled in his football along with the way he's been treated.
"It makes me proud and emotional that we had that conversation in the first place, and then it was about getting the deal done.
"His stats back it up. That's the evidence. He understands what we want to do.
"This helps us plan. It's massive news for the changing room, the supporters, the staff, the whole club."
Sporting director Mark Allen, who was heavily involved in the negotiations over a new deal, believes re-signing Grimes is a statement of the club's intent having retained the services of a key player.
"I think this is of fundamental importance to us, since the summer we have been absolutely resolute in our desire to keep Matt and I am really pleased we have managed to get to this situation where there is a meeting of the minds across everyone and Matt has committed his long term future to the club," he said.
"Matt is an integral part of the squad and this is a fantastic endorsement of the football club and the direction we are heading in, and what we are trying to do on and off the pitch.
"I am absolutely delighted we have managed to secure him, and long may it be the case that he plays for Swansea City.
"He is undoubtedly one of the most talented players in this division, and the statistics clearly show that.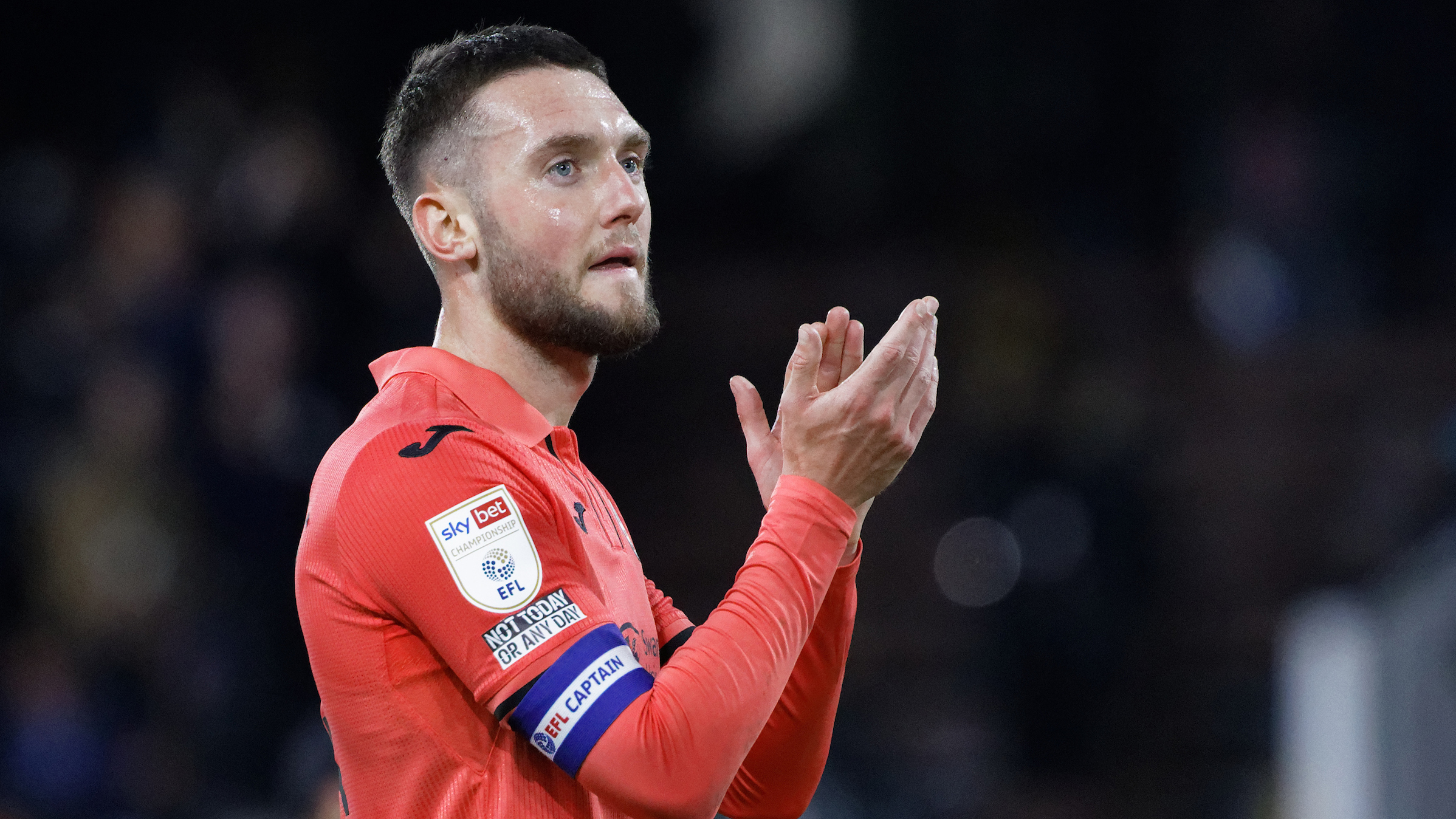 "I think it is also a testament to the club and to the head coach in terms of what he has brought to the table and how he has gone about things, not just with Matt but with the whole squad.
"He has and his staff have been simply outstanding.
"I think, like with a lot of things, there was a process we needed to go through. We made, and I made on behalf of the club, my feelings strongly known that we wanted to keep Matt at the football club.
"He was, of course, very much a sought after player, and I don't think there is any secret in that.
"Slowly but surely we have chipped away, in terms of the bigger picture of what we are trying to do, and myself and Russ are very much aligned on that in terms of how we see things moving forward.
"Thankfully the hard work and patience has paid off and I am delighted that Matt has committed to the club and, I'm sure with a home game to look forward to on Saturday, our supporters will show him how delighted they are too.
"It's great for our supporters to see the commitment of Matt - which we strongly wanted - and the commitment of myself and the head coach to this project.
"But it also shows the commitment of the whole club and its owners in getting right behind this football club and backing us in taking us as far forward as we can."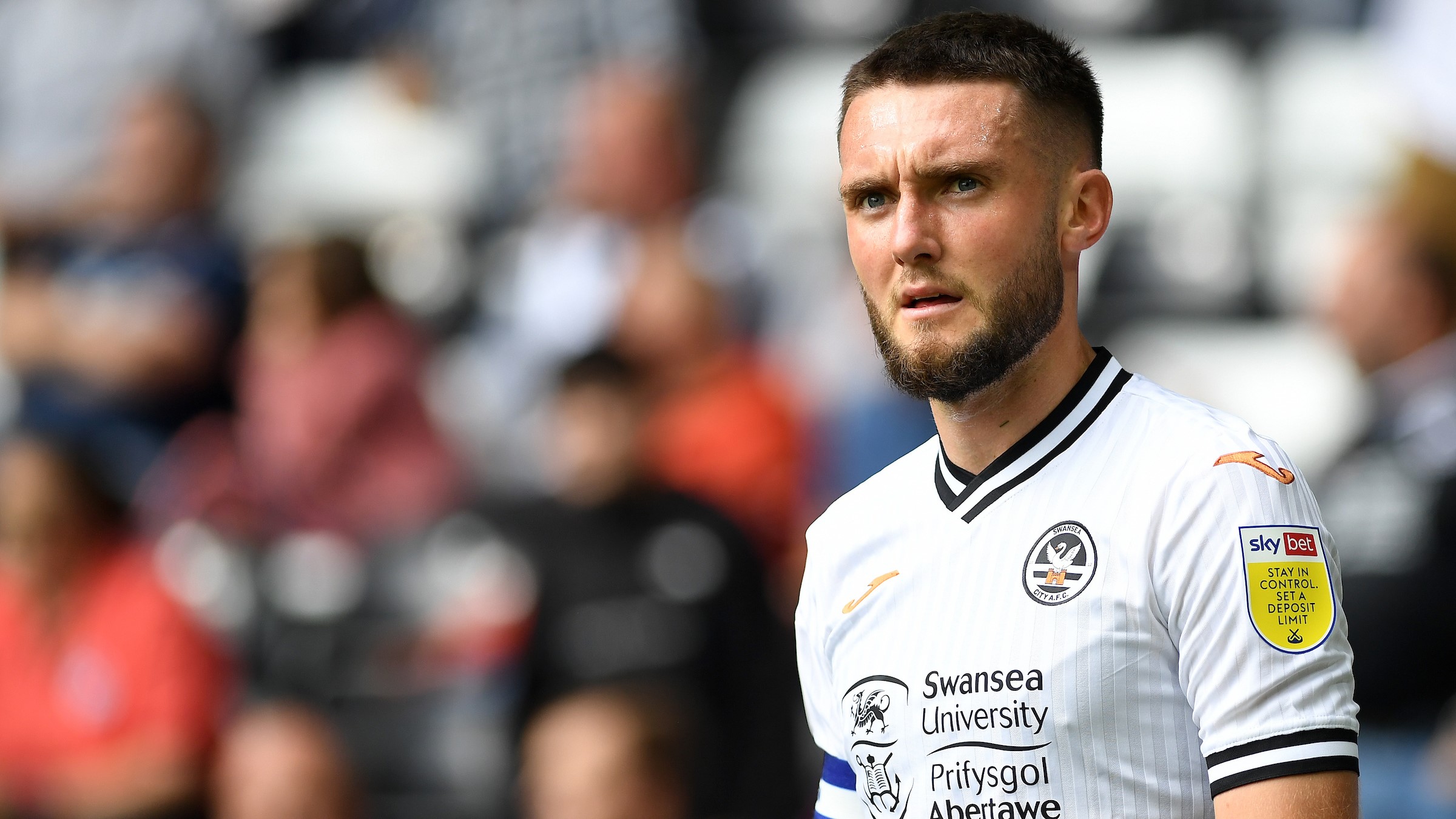 While Grimes has long been an integral figure at the Swans, he showed great resolve to come through a challenging start to life in SA1.
He had to bide his time for regular first-team action and spent a handful of spells out on loan with the likes of Leeds, Blackburn and Northampton.
But he resurrected his Swans career under Graham Potter during the 2018-19 campaign, and he was handed the captain's armband by Steve Cooper in the summer of 2019.
He has been a near ever-present during the last three seasons and has been among the division's top midfield performers throughout that time.
Last term he scored important goals in home and away wins over Rotherham, and an unforgettable strike against Barnsley that helped book Swansea's place at Wembley.
He has made 175 Swansea appearances in total, and is set to pass through the 200 barrier before the end of the current campaign.