Michael Obafemi receives PFA Community Champion award from young Swansea City fan
19th July 2022
Foundation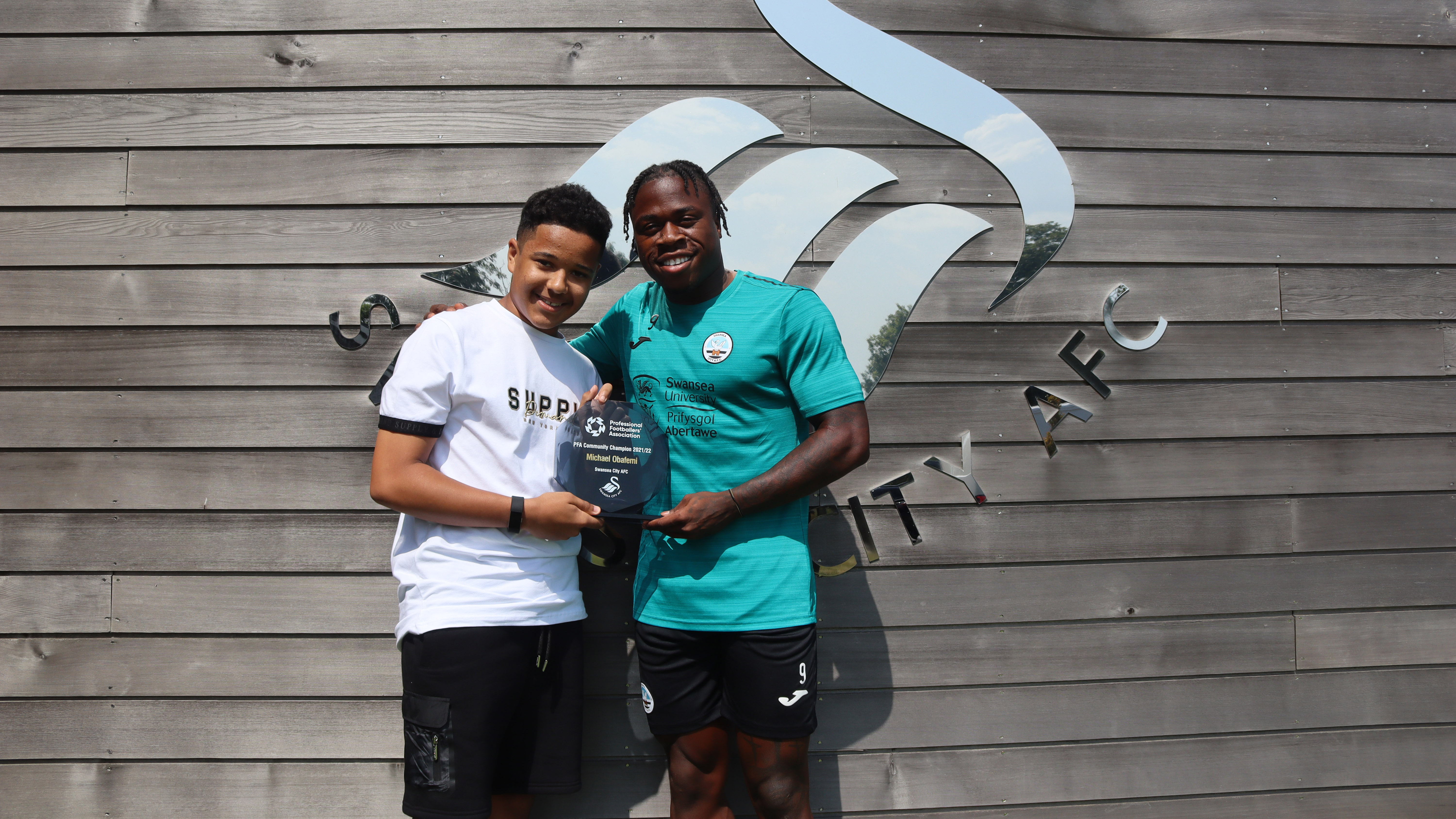 Michael Obafemi has received Swansea City's PFA Community Champion award, with a young Swans fan getting the chance to meet his hero and hand over his prize.
Obafemi was nominated for the 2021-22 award for his efforts in the community, which included surprising Premier League Kicks participant Kai at the Swansea.com Stadium back in December.
Swansea City AFC Foundation had organised that visit as a reward for the progress Kai had shown in Kicks sessions.
Each season those Swansea players who go above and beyond in their support of the Foundation and the local community are nominated, with Obafemi being this year's winner.
And Kai was invited to Swansea City's Fairwood training ground to present Obafemi with the award, taking the opportunity to have a tour of the facilities as well as meeting a number of players and staff.
Also invited were Kai's mum Alison, as well as his sister Ami, who became a Premier League Kicks volunteer this year.
You can watch a video of Kai presenting the award by clicking the play icon.