Mike's winner causes "micro earthquake"
4th August 2019
First team
It proved a seismic moment in the context of the match, and it turns out Mike van der Hoorn's winner against Hull was enough to cause a micro earthquake at the Liberty Stadium.
Less than two minutes after the Swans had pegged back the Tigers thanks to Borja Baston's close-range effort, van der Hoorn was nodding a Nathan Dyer cross in at the near post for what proved to be the decisive goal.
It prompted delirious celebrations among the Jack Army, and it turns out those joyous moments made their mark.
Vibrations from the goal celebrations were being picked up on a seismometer in place at the Liberty Stadium as part of a Sky Bet study.
Both of Swansea's goals were picked up by the device, but van der Hoorn's 49th minute header registered more than double the size of Borja Bastón's equaliser, with over 14,000 Swansea fans simultaneously leaping to their feet, sending a seismic pulse through the ground.

New Swansea boss Steve Cooper saluted the "brilliant" Jack Army support as they roared the team to victory in his first league game as head coach.
And seismologist Paul Denton, who is conducting the experiment said: "There was a clear release of energy when both of the goals went in, with a readings of 27 and then 55 micrometers/second on the seismometer we've installed within the ground.
"It's interesting to see just how much more the winner meant to the fans compared to the equaliser just moments before.
"It's tough to draw any conclusions on how big the celebration was compared to other clubs at present without more data over the course of the season, as there are so many variables when setting up seismometers at different stadiums in the UK.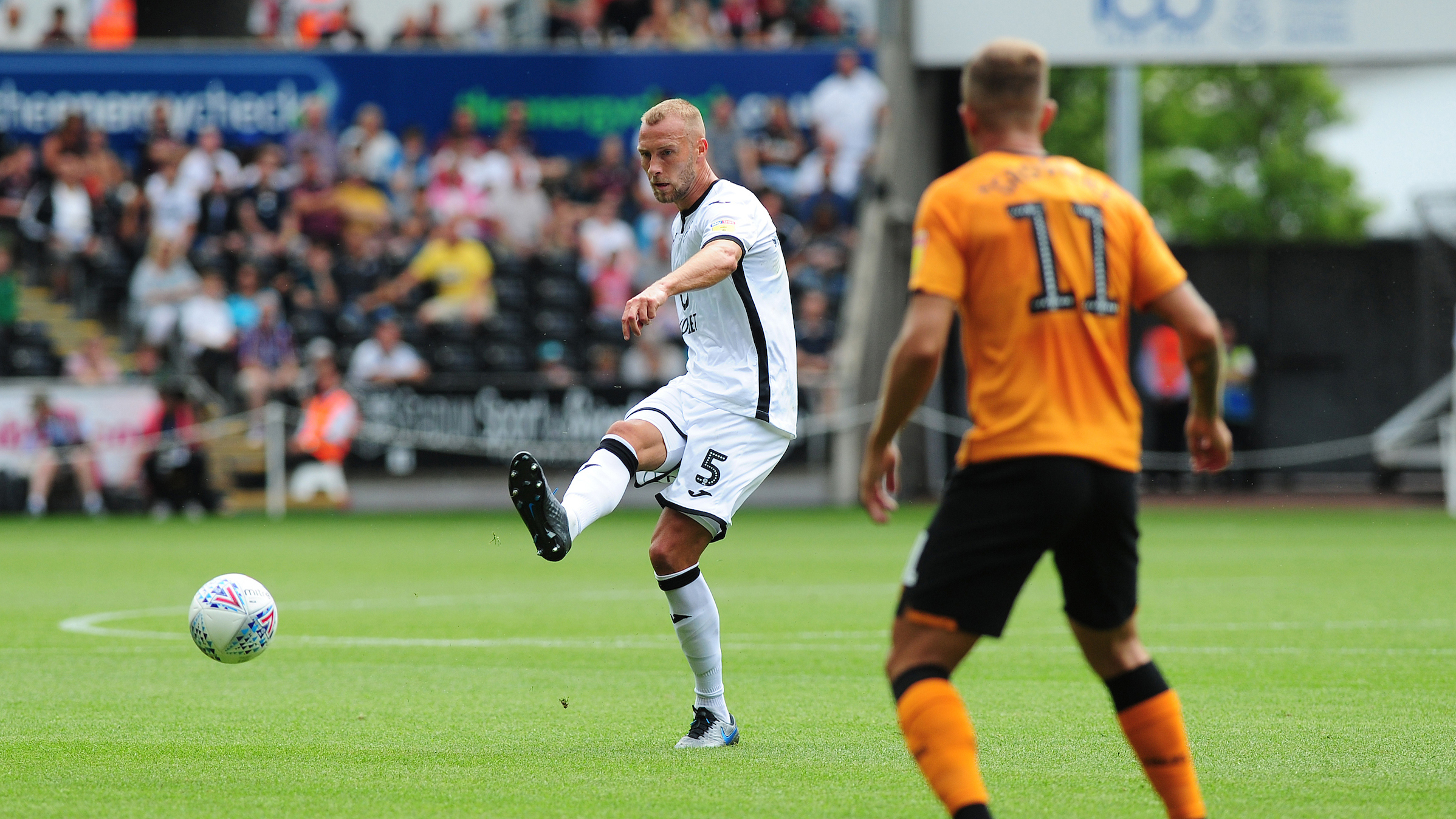 "As we continue to monitor celebrations throughout the season, we'll be able to build up a clearer picture on what constitutes an average celebration at the Liberty Stadium, and we'll also be able to compare the celebrations with Ospreys games."
 So far, seismometers have been installed at seven Championship stadiums; Barnsley, West Bromwich Albion, Reading, Millwall, Stoke City, Sheffield Wednesday and Swansea City.