Monet Legall eyes Swansea.com Stadium fixture after injury return
28th November 2022
Ladies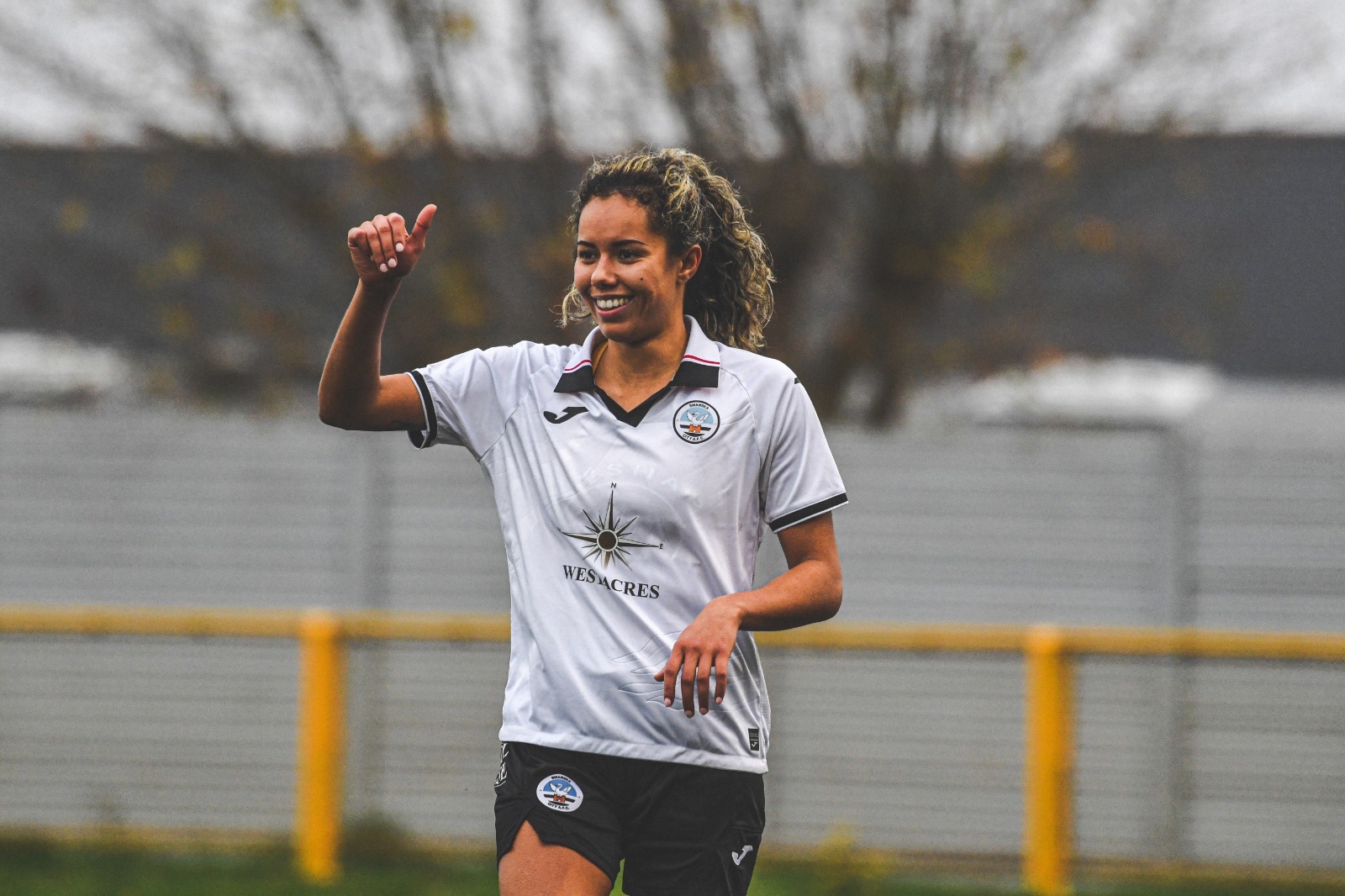 Swansea City Ladies forward Monet Legall has her sights set on another successful outing at the Swansea.com Stadium after continuing her return from injury with a goal in the 6-0 win over Barry Town United on Sunday.
Legall had been out of action for the Swans after suffering an ankle injury against Coedffranc in the FAW Women's Cup at the start of October, but returned with a substitute appearance against Abergavenny in the middle of last week.
The forward once again came off the bench for the Swans away at Barry, converting Katy Hosford's cross just 33 minutes after being introduced.
Legall praised the support she had from her team to get herself back on the pitch, with her sights set on the Swans game against Cardiff City Women at the Swansea.com Stadium this coming Sunday.
"I'm absolutely buzzing, it's only my second game back since being off from the start of October, it was nice to get a few minutes on Wednesday and to come on and score against Barry," said Legall.
"We've had a bit of a rocky few weeks, but after the win against Abergavenny on Wednesday we had our heads held up high and we fought for it and felt up for it, and it paid off.
"I picked up the injury against Coedffranc, I jumped in from a cross and I just landed on the side of my ankle, and I strained my ligaments, so that put me out
"It wasn't just the physical injury but also it was a mental game as well, so the girls and the physios have been amazing at communicating and trying to get me back in and it all paid off.
"With an injury it's out of your hands, you're always just watching and waiting and now I'm back, I had a good run out on Wednesday and Sunday, and hopefully I can get another run out at the Swansea.com Stadium against Cardiff.
"It was always my aim to be back for the game at the stadium, I told the physios straight away that I was coming back for that game no matter what, I was always going to be there and I'm buzzing about it and I can't wait for next week."