Premier League Kicks participants given opportunity to be guard of honour
15th September 2022
Foundation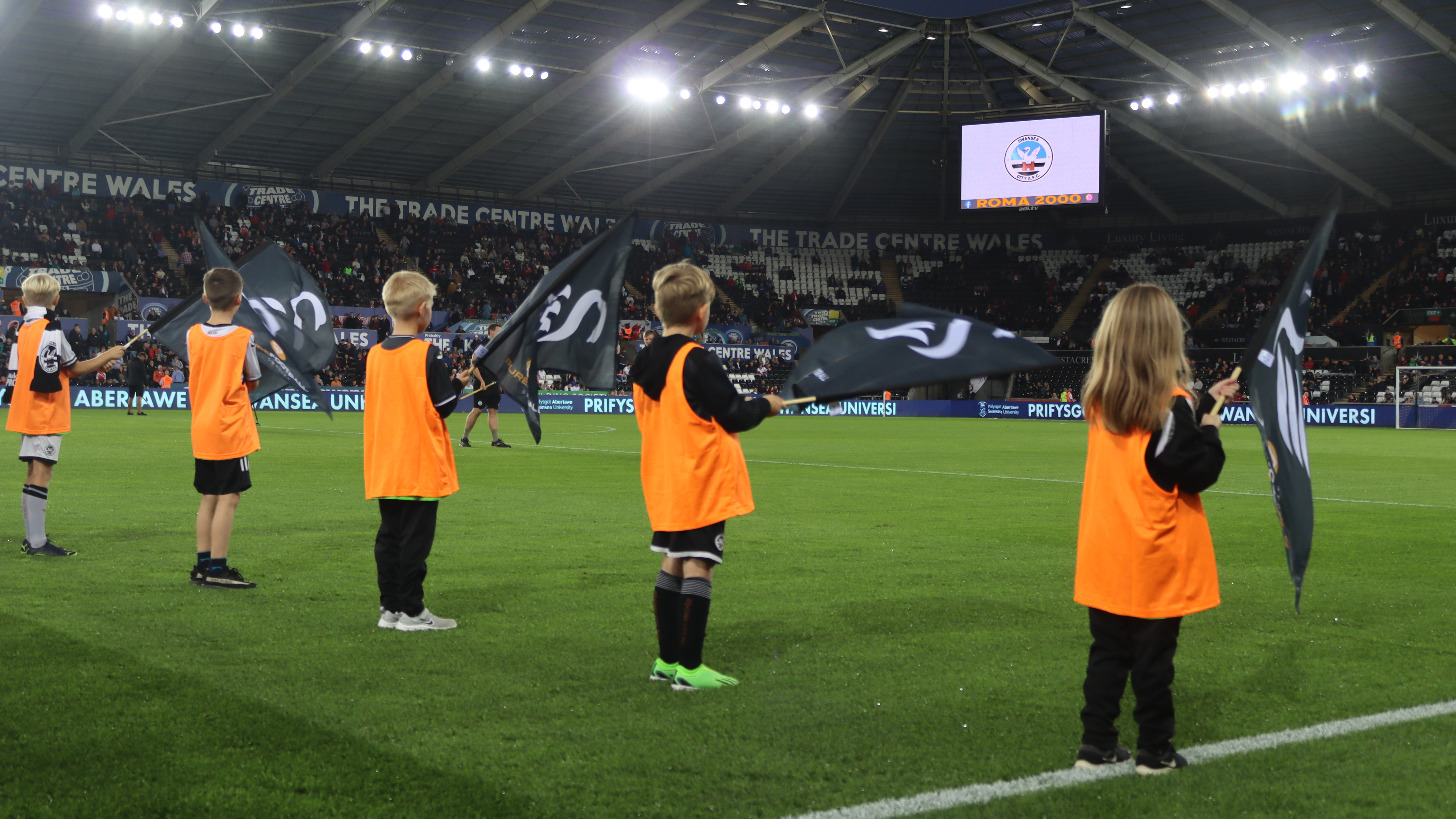 Swansea City AFC Foundation's Premier League Kicks participants had the opportunity to be flag bearers as part of the guard of honour for Tuesday's game against Sheffield United.
The participants from Llwynhendy took part in activities in the family stand before heading out to the pitch to wave the flags as the players walked out onto the pitch.
Llwynhendy and Pemberton forum added to the experience by providing transport for the participants which allowed them to get to and from the game.
Premier League Kicks coach Jamie Bessant was pleased to be able to give the group the opportunity that would give them memories for a lifetime.
"It's vital to give them the opportunity to take part in these types of events," said Bessant.
"They really enjoyed the opportunity and took part in the fun activities in the family stand from the dancing to win prizes, to the fun and interactive games.
"To have the chance to be on the pitch and be up close to the players was amazing and they were so excited and buzzing even after the game they could not hide their excitement.
"They have made memories that will last for a lifetime, and it was great for them to share this moment with their parents and guardians.
"Big thanks for the support from the local councillors who provided transport for the participants and their families which shows how close the Llwynhendy community is."