Rivals on the pitch, united against racism
14th October 2021
Club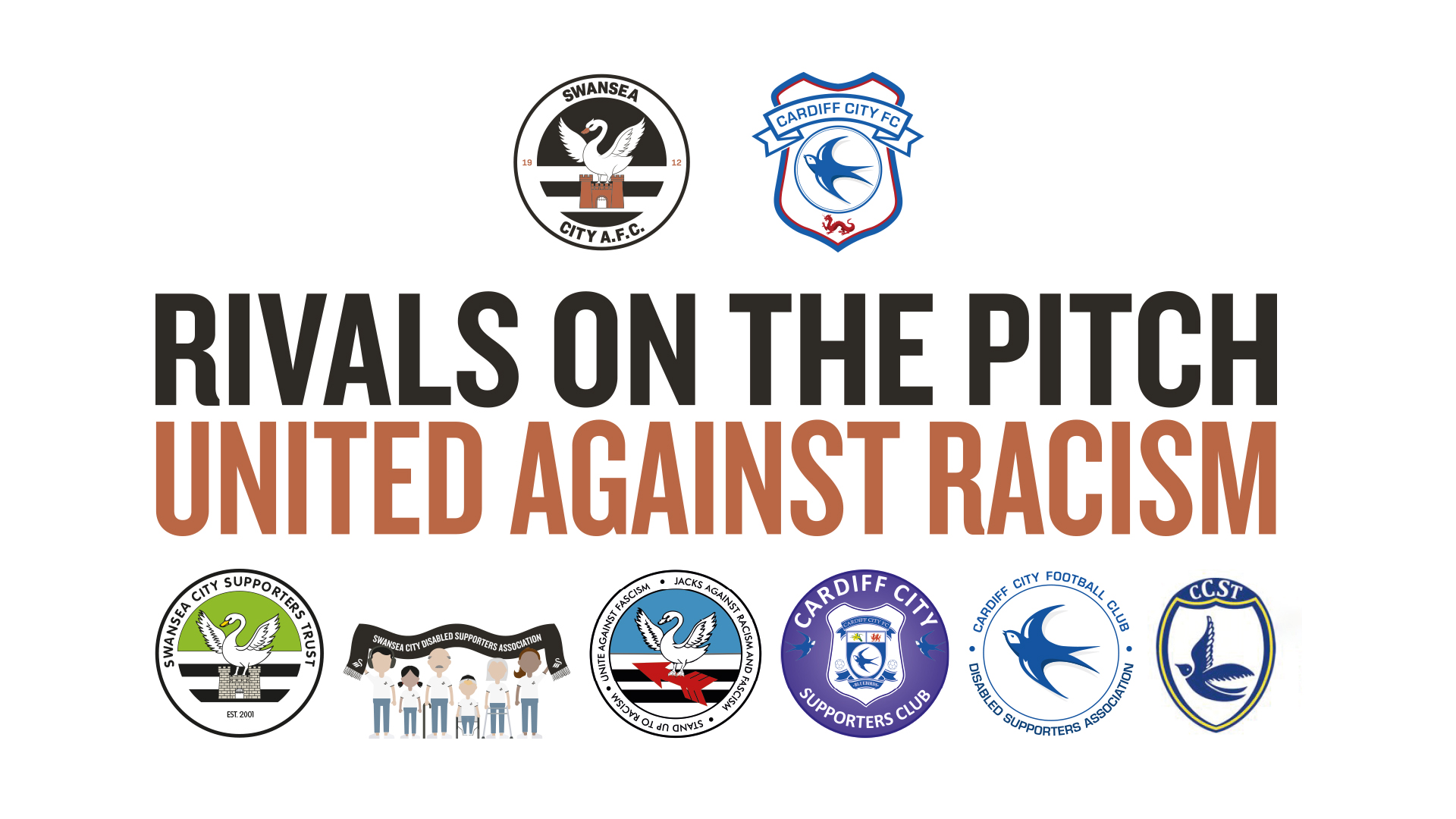 Swansea City and Cardiff City will once again unite to deliver a strong anti-racism message when the two clubs meet at the Swansea.com Stadium on Sunday, October 17.
The south Wales derby fixture will kick-off at 12pm live on Sky Sports, and the united campaign has been backed by Show Racism the Red Card Cymru, for whom Sunday's fixture is an allocated game.
It has also seen supporter groups from both clubs come together and sign a joint pledge against racism and discrimination. Swansea City Supporters Trust, Disabled Supporters Association and the Jacks against Racism and Fascism groups have all been involved, as well as the Cardiff City Supporters Club, Cardiff City Disabled Supporters Association and Cardiff City Supporters Trust.
That pledge can be seen HERE.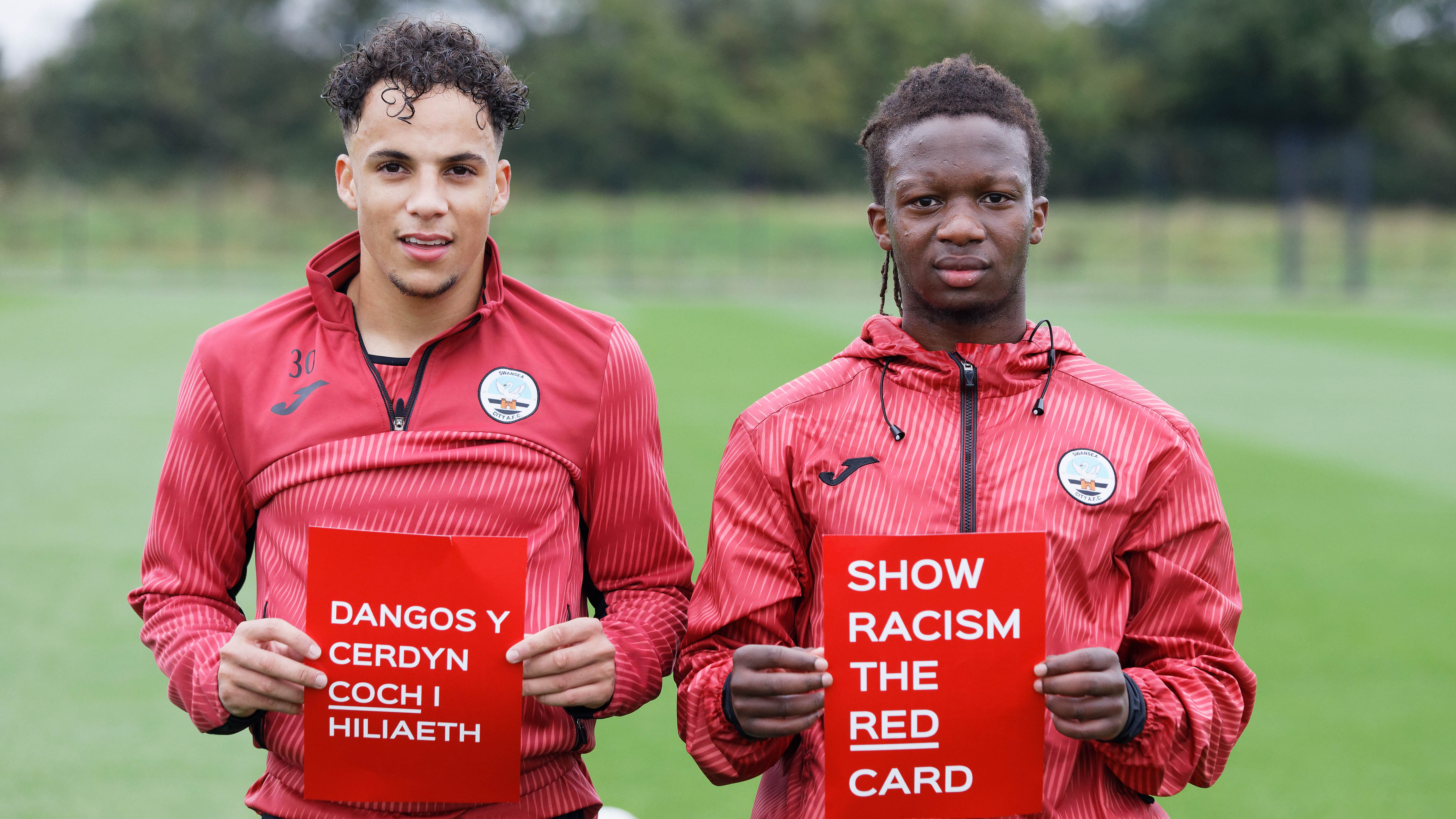 Both sets of players, as well as officials, will warm up in Show Racism the Red Card Cymru t-shirts, while the fixture will be using the slogan 'Rivals on the Pitch, United Against Racism' in the build-up and on the day of the game itself.
We have also supported messages for Show Racism the Red Card Cymru, while we have worked closely with South Wales Police's Hate Crime unit for their #noplaceforhate campaign.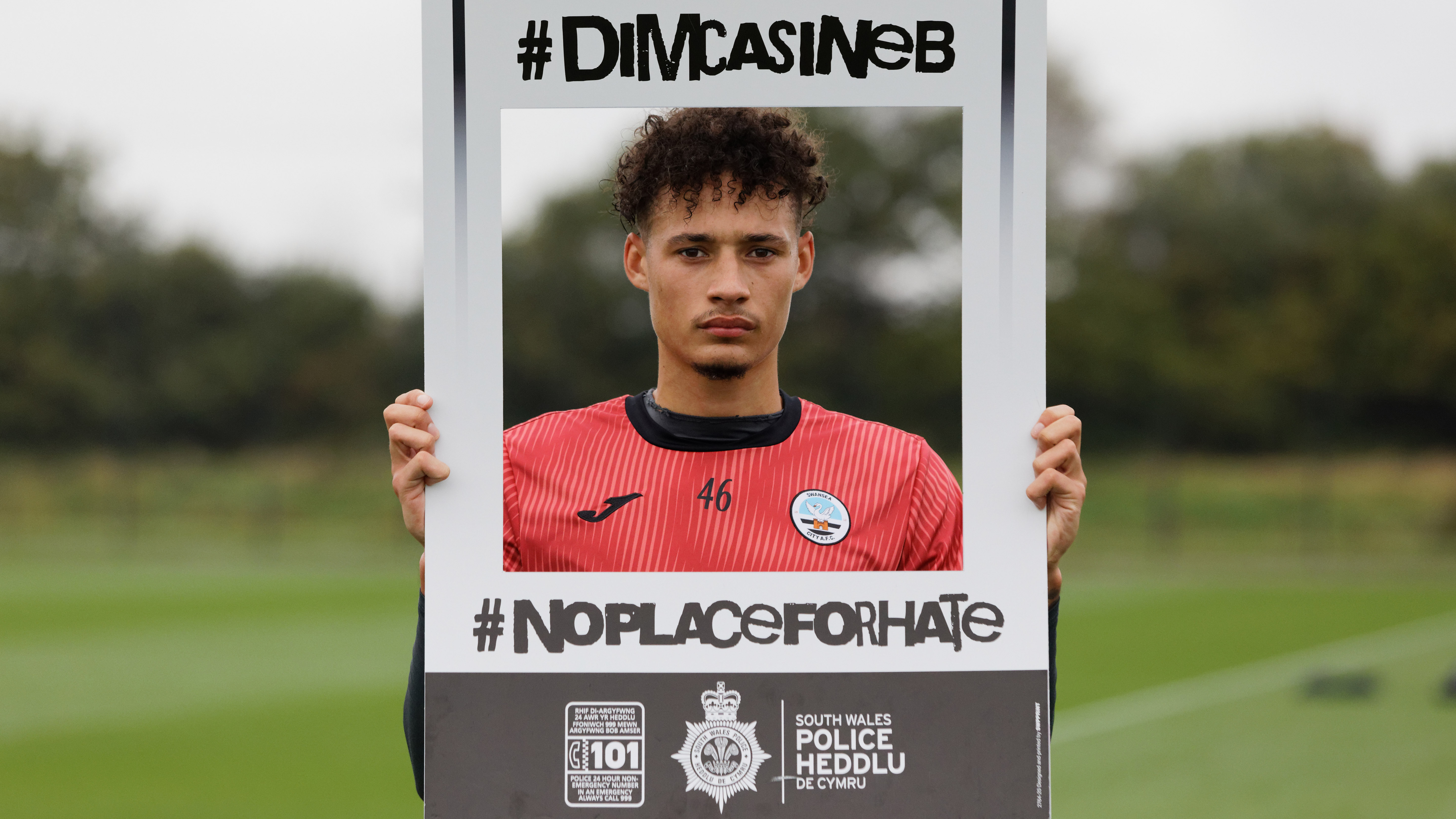 Swansea City chief executive Julian Winter said: "This is an important message that everyone at Swansea City feels very passionate about.
"As we have seen recently, racism and discrimination is sadly still evident in the game, and our players have been subjected to vile and disgusting abuse over the course of this year.
"In April we took the unprecedent step of becoming the first football club in world football to take a social media boycott, and we continue to have the strongest view on eliminating racism and discrimination from the game we all love.
"With huge focus on the south Wales derby, this is the perfect opportunity for both clubs to unite and deliver an important message – rivals on the pitch, united against racism. It's time for change."
Cardiff City Executive Director & CEO, Ken Choo, said: "Ahead of the south Wales derby this weekend, Cardiff City Football Club is reaffirming its commitment to doing all it can to rid the sport we love of racism and discrimination. 
"Whilst our on-field sporting rivalry with Swansea City will reignite on Sunday, our united stance alongside them and their supporters in delivering this important message is absolute.
"I'd like to thank all involved for their commitment to this cause which must remain at the top of all clubs' agendas."