Roberto Martinez | I'm very proud of The Swansea Way
30th June 2022
Club
Often regarded as the architect of The Swansea Way and one of the most influential individuals in the club's history, Roberto Martinez now feels a sense of pride to see the possession-based style of play entwined in the club's DNA and blossoming once more under Russell Martin.
The Spaniard joined the club as a player on a short-term contract midway through the 2002-03 season, playing a key role and captaining the side as the Swans escaped relegation from the Football League under the guidance of Brian Flynn.
It would mark the start of a remarkable journey for Martinez and Swansea City.
It didn't take much persuasion for the Catalan to remain in SA1, as he signed a two-year contract with the club soon after.
But a change of manager and philosophy at Swansea City following the arrival of Kenny Jackett as manager saw the midfielder have to fight for his place in the team before his experience helped the Swans earn promotion to League One.
Martinez was released by the club in May 2006 but returned as manager less than a year later and the revolution began.
A man with an idealistic vision of the game, Martinez strove to create a style of play which was pleasing to watch and wasn't too dissimilar to a form of art.
His determination to implement a possession-based and passing style of football saw him transform the identity and philosophy of the club, leaving an indelible mark on the club and paving the way for the likes of Brendan Rodgers, Michael Laudrup and current head coach Martin to build on his foundations.
By May 2008, the Swans had won the League One title by 10 points and Martinez's methods saw the team enjoying huge amounts of possession in games, passing with a purpose and playing with a positive mindset. It won them no shortage of plaudits and acclaim.
In a league where physicality and long balls were the norm, Martinez's approach to the game made people take note and slowly dismantled the common idea that passing football could not succeed in the Football League, and the culture started to change.
Now managing the Belgium national side as they prepare for the 2022 World Cup, Martinez looks back on his time with the Swans with fondness and has expressed his admiration of the football the side have been playing under Martin.
"I believe that all the top clubs have a way of playing and when you see a team that identifies with its DNA it becomes greater than the sum of its players, and I believe Swansea City has that," said Martinez, speaking to SwansTV when returning to Wales with his Belgium side earlier this month.
"Under Russell Martin it fits totally in that school and that train of thought, and every manager brings his own touch and ideas. But the general DNA is a general DNA that Swansea fans enjoy and accept.
"I think Swansea fans will always be patient with building a new team if you play the Swansea City way."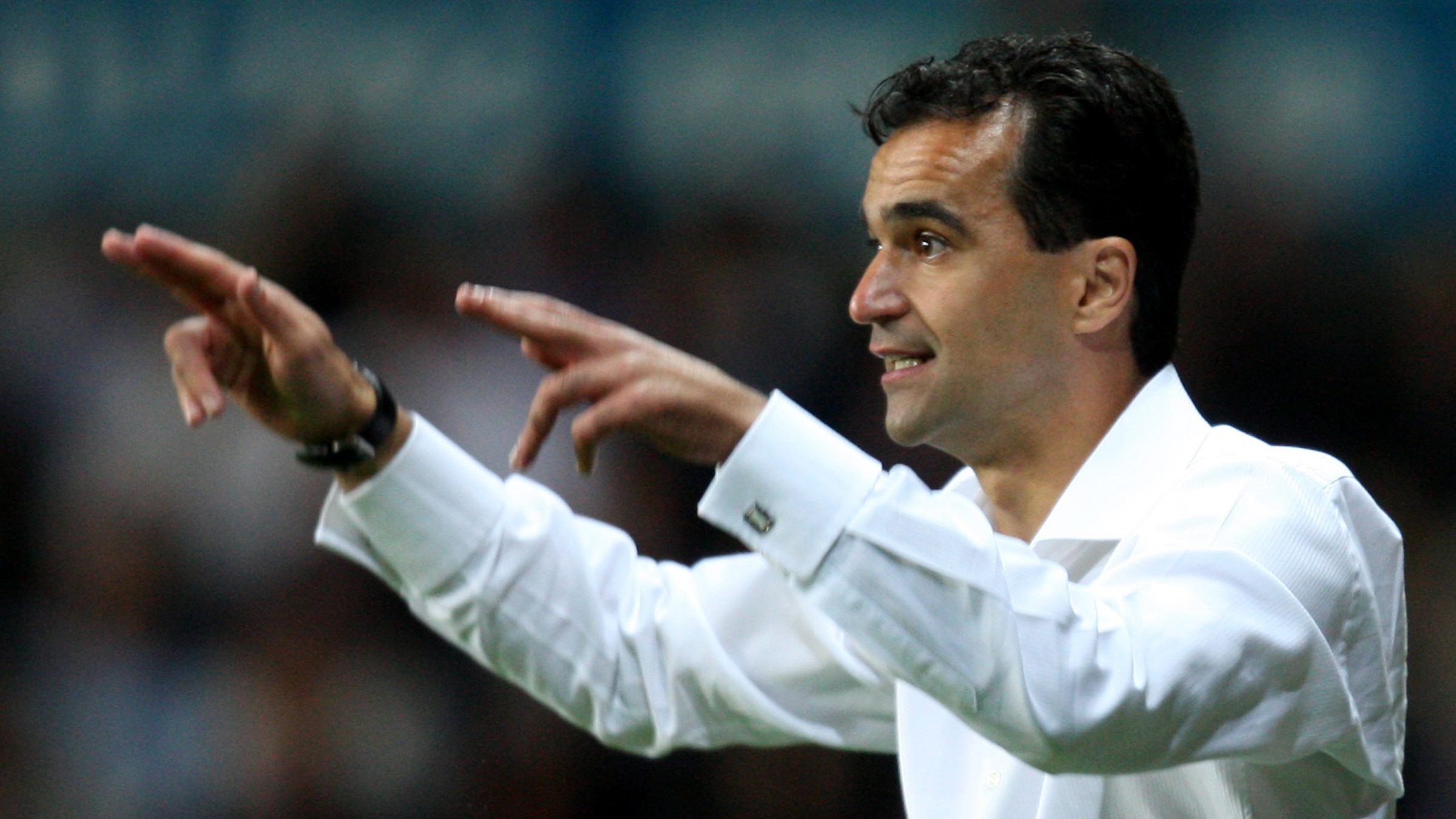 Former chairman Huw Jenkins and the Swans board handed Martinez his first managerial role, before stints managing Wigan Athletic, Everton and the Belgian national side followed.
And, even all these years later, Martinez is grateful for the bravery and the trust the club showed in handing him the reins.
"I was very proud because it was my first job, I had a lot of ideas and I knew everyone in the dressing room; I knew the characters, I knew their emotions and I knew where they were going to celebrate and where they would hide when they didn't want to be found," he recalled.
"I think that relationship allowed me to take them out of their comfort zone and get Leon Britton from being a right winger with incredible close control and bring him in as a defensive midfielder; it allowed me to bring in a goalkeeper like Dorus de Vries and end up with a goalkeeper with more passes than the average centre half in the league.
"We slowly started enjoying building a way of playing that became more powerful than the sum of all the players and that makes me very proud, but it comes down to the bravery of a board and a man – Huw Jenkins.
"It's not easy, and I see it now I have more experience where I need to make big decisions and it takes a lot to give a brand new manager the direction of the club and then implement the way that you want to play and the way that you are going to take the recruitment. 
"Looking back, the real success of Swansea City's story is about that clarity and bravery.
"They were Swansea City fans and they still are Swansea City fans, and they wanted to invest in a way of playing and they did it with someone with no experience.
"There were times when things were rocky, of course, but they knew I would give my life to make it work and they knew I was born in the Swansea City family.
"They've kept it for many years and all the success that has come after is because that idea was supported by everyone at Swansea City."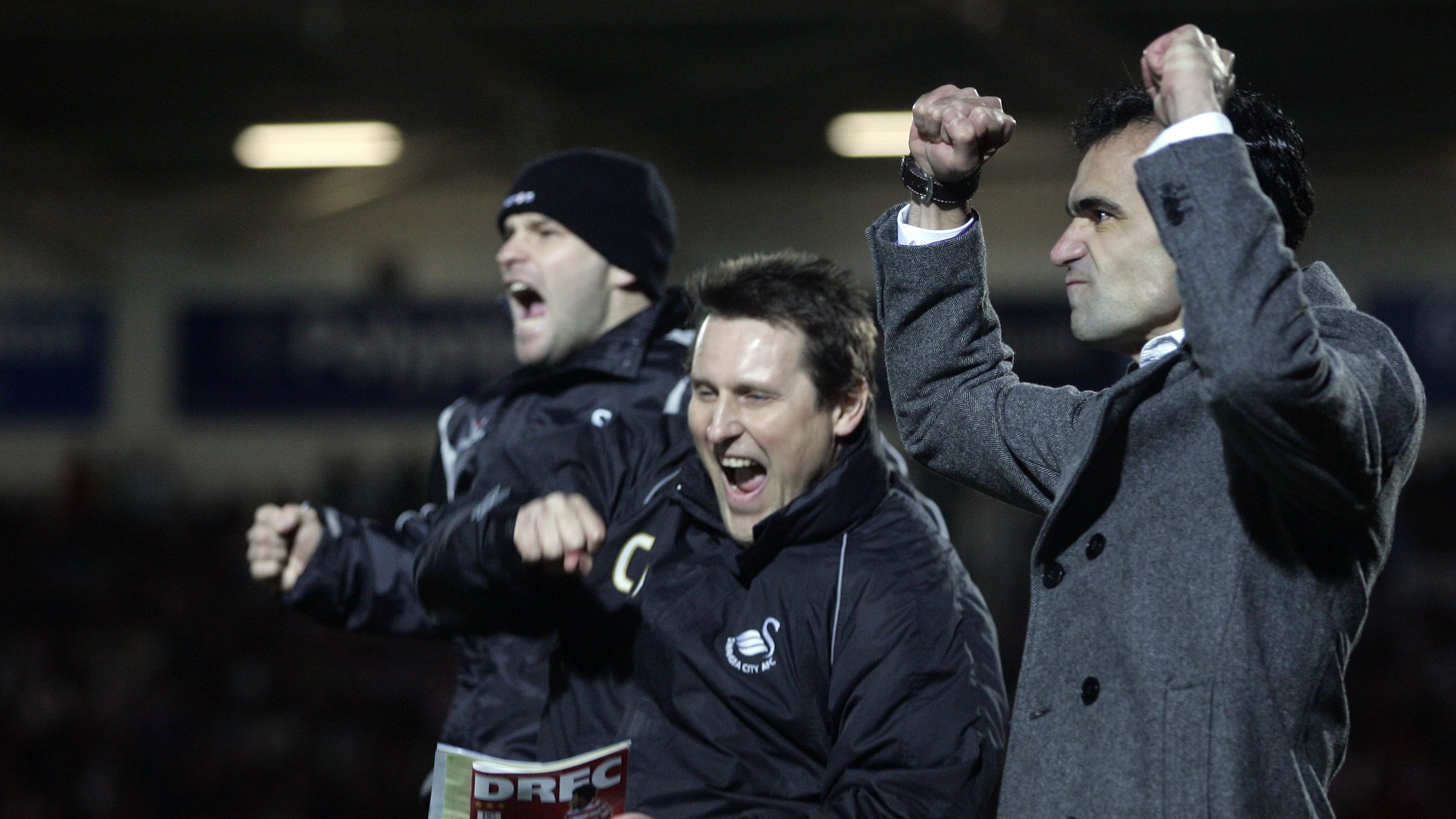 He may have left 13 years ago but, despite a demanding and high-pressured job, Martinez still ensures he finds the time to keep an eye on the Swans, and watches games when he can.
"I always enjoy watching Swansea City, it's a shame that we haven't got any Belgian players at the moment so I cannot travel across, but I always watch the games," he smiled.
"In my staff, Richard Evans is a Swansea man, and he gives me updates and I enjoyed last season under Russell Martin.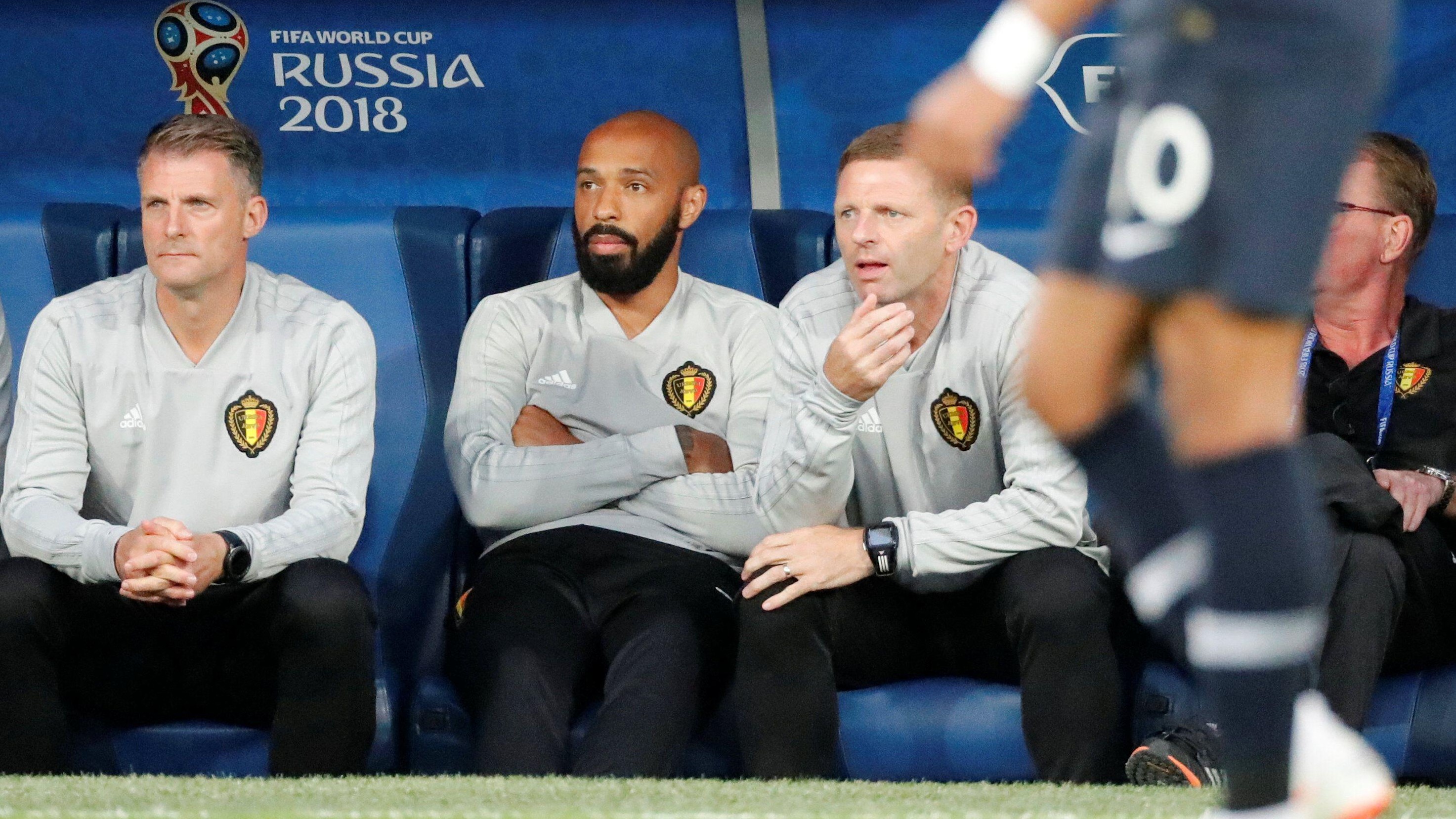 "His fresh ideas and the way that the team played was fantastic and it's great to see some of the players that I follow at international level, like Obafemi, doing so well.
"You have a beautiful mixture, that always works so well, of foreign players who bring that flair and the direction of home-grown players and the combination is really good.
"I hope that very soon we will see Swansea City back in the Premier League."
Like all Swans fans, Martinez was delighted to see the club complete the first league double in South Wales derby history in April of this year. An achievement that caused his own memories of the fixture during his tenure to come flooding back.
"They are games that you want to be involved in. I have great memories of a great night the first time we played a South Wales derby at the Liberty Stadium," explained Martinez.
"Cardiff were a team investing a lot of money at that time for a long time, and we were coming up.
"I'll always remember the free-kick of Jordi Gomez and that was probably the first time we heard the Liberty Stadium, as it was called then, erupting.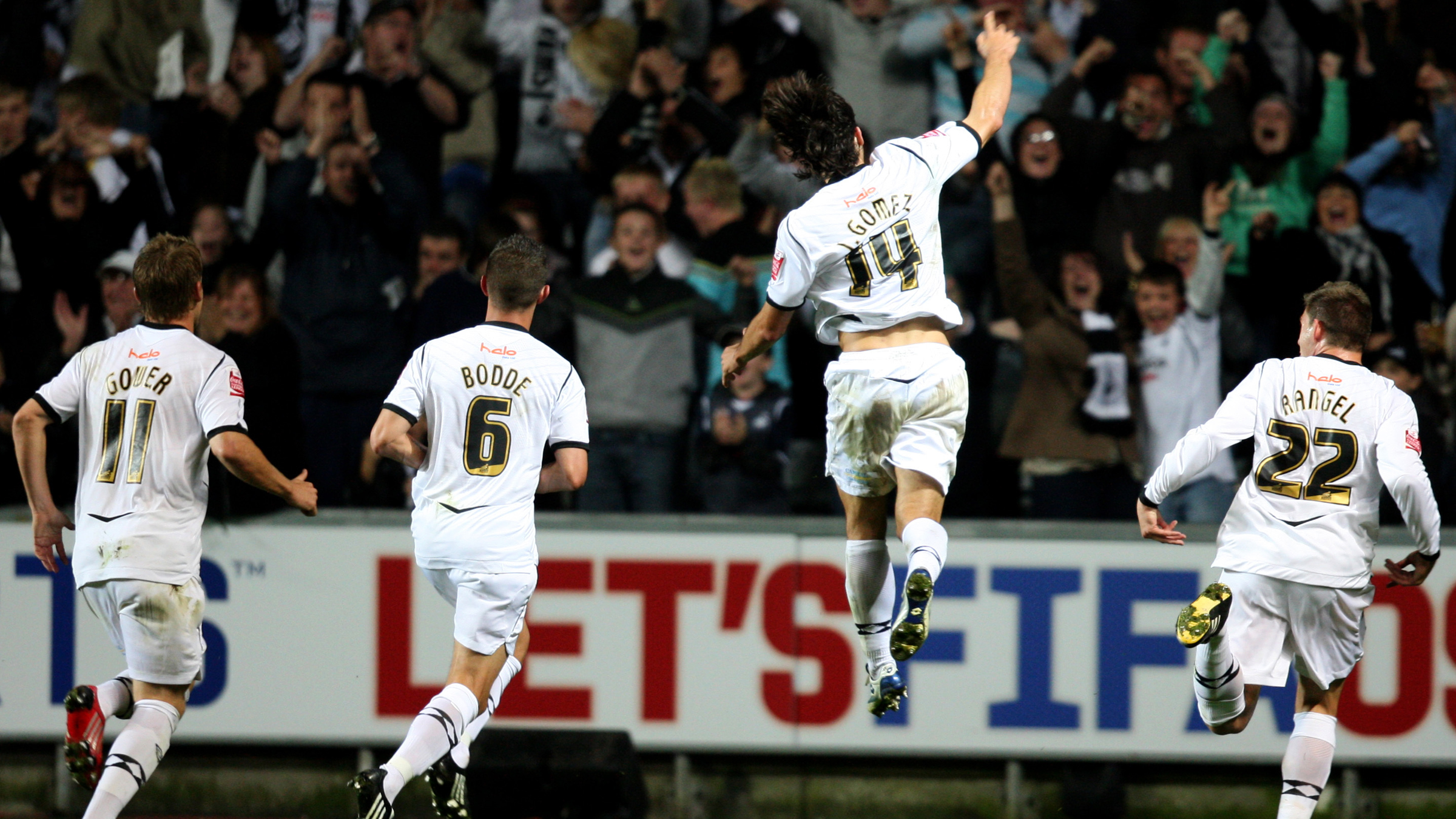 "The other time was the game against Leeds when we beat them with 10 men. I think there are key moments when a new stadium becomes home, and I think that was one.
"The other derby I remember is when Joe Allen scored what should have been the winning goal, but at the end we unfortunately ended up with a draw.
"But I think that was the personality of the team, capable of going away from home and being able to upset the odds and I think derbies made us better as a team."
Speaking during a trip to Cardiff as Belgium faced Wales in the Nations League, Martinez and his Belgium side's preparations for this winter's World Cup in Qatar are well under way.
Martinez and his team will head to the Gulf State among the favourites, having finished third at the last global showpiece in Russia four years ago.
"Preparations for the World Cup have gone really well, obviously this is a very different World Cup," he added.
"I think international football is constantly going into the unknown, we had a European championship with no crowds due to the pandemic and also with a lot of travelling because we played in a lot of different stadiums in different countries.
"The experience in the World Cup in Russia was fantastic and now we're playing in the winter in only one city.
"It's going to be fascinating but it's exciting. I realised that when you work with a national team it's a different way of working to club level.
"At club level you've got your fans and your rivals but in international football the whole nation kicks the ball with you and the emotions are probably over-exaggerated when you win and over-exaggerated when you lose.
"It's a wonderful feeling to see football move an entire nation and it is also exciting to see Wales have qualified too because I know what that will mean to the nation as a whole."