Russell Martin | Andy brings competition and is a great fit
13th January 2022
First team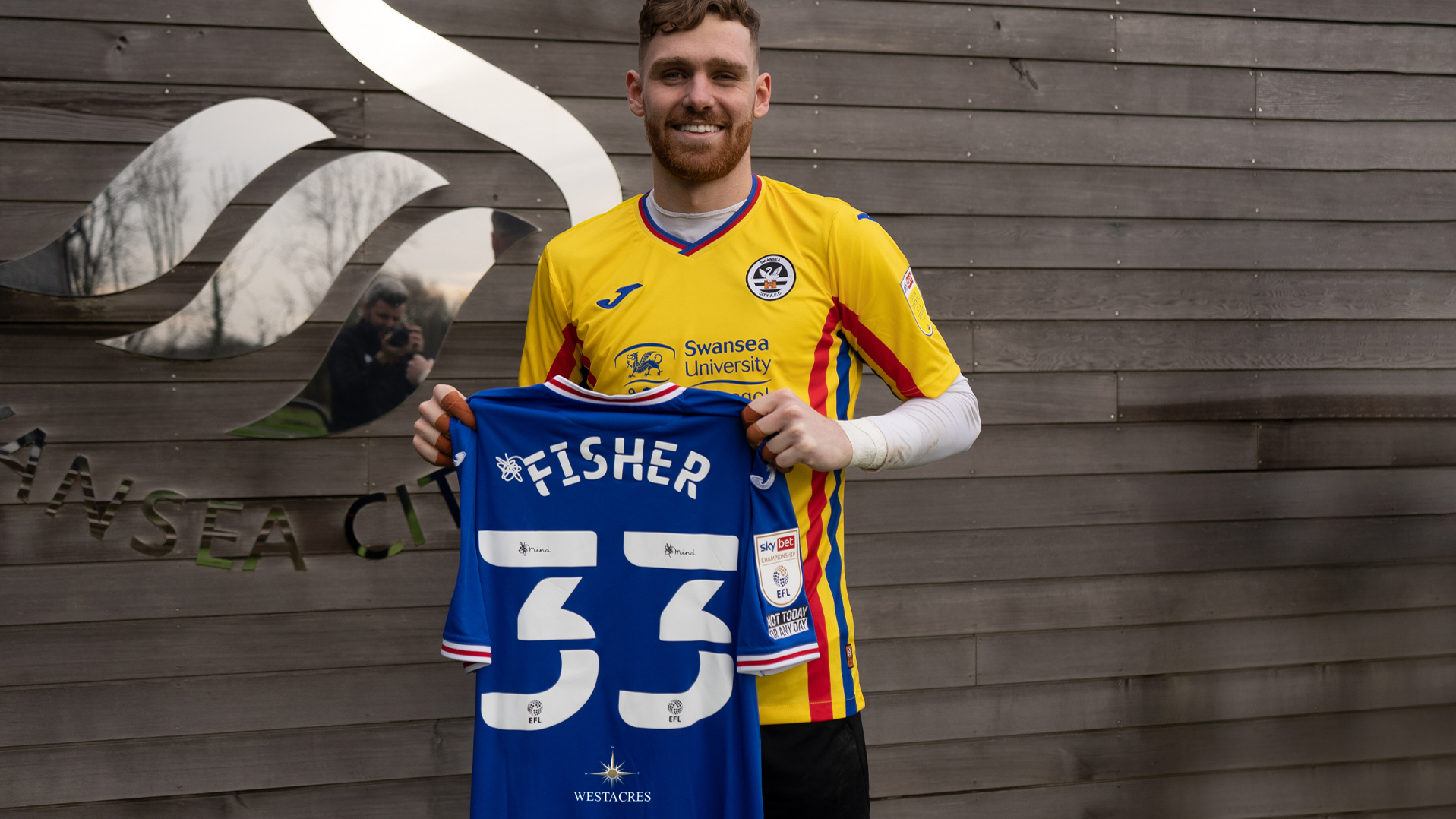 Russell Martin believes new signing Andy Fisher is a great fit for Swansea City and will only add to the competition in his squad.
Goalkeeper Fisher, 23, joined the Swans earlier this week for an undisclosed fee and is in contention to make his debut at Huddersfield on Saturday.
Fisher previously worked with Swans head coach Martin at MK Dons, and is familiar with the requirements of the style of play being implemented in SA1.
And Martin believes his new arrival will enjoy strong competition with Ben Hamer when it comes to battling for the starting role between the sticks.
"Andy is a fantastic guy, a fantastic character, who is really mature, composed and calm for a man of his age," said Martin.
"He is a humble, down to earth guy who has been desperate to come here and is hungry for the opportunity.
"It has been talked about out there for a while, so it's brilliant we have been able to get it done. He is really excited to be here and that is the sort of character we want.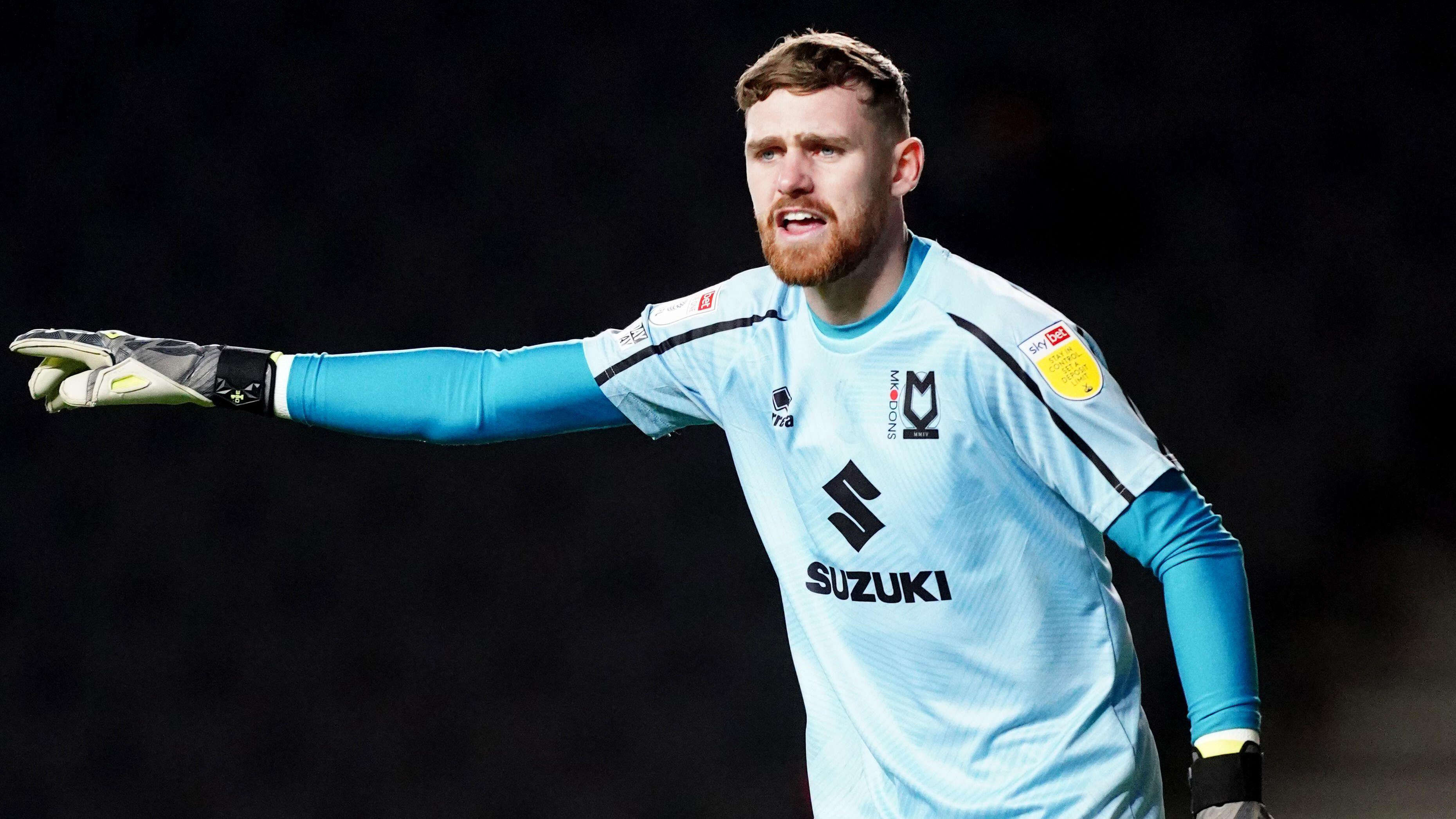 "He will bring real competition for Ben, and he is some who really suits how we do things.
"He had to be patient at MK Dons, but he just kept improving all the time. He is a really athletic and intelligent goalkeeper, who is outstanding with the ball at his feet."
Fisher initially joined MK Dons on loan from Blackburn, only for the outset of the ongoing Covid-19 pandemic to limit his opportunities.
But when the opportunity came up to sign the Wigan-born stopper on a permanent basis the following summer, Martin had no hesitation.
"That loan spell with us was cut short by Covid, and I think he would have had more opportunity had that season continued," added the Swans boss.
"He was a young guy, but we could just see he was someone who had so much potential.
"We knew we wanted to bring him back, and he was brave enough to step down a division and take a pay cut to come and play for us.
"It was a big jump, and the fact he was willing to do it shows his strength of character.
"He was someone we wanted to bring in here, not just because we have worked with him before and that's the best job interview you can have, but because what we do is quite extreme and it requires a lot from the goalkeeper and we know Andy is confident and comfortable with that.
"Ben Hamer has done it brilliantly for us, and we know Andy can do the same so it brings real competition and it allows Steven to go out on loan to a Championship club and hopefully play a lot of games."
Fisher's arrival was confirmed the same day as Steven Benda made the loan move to Peterborough United for the remainder of the season.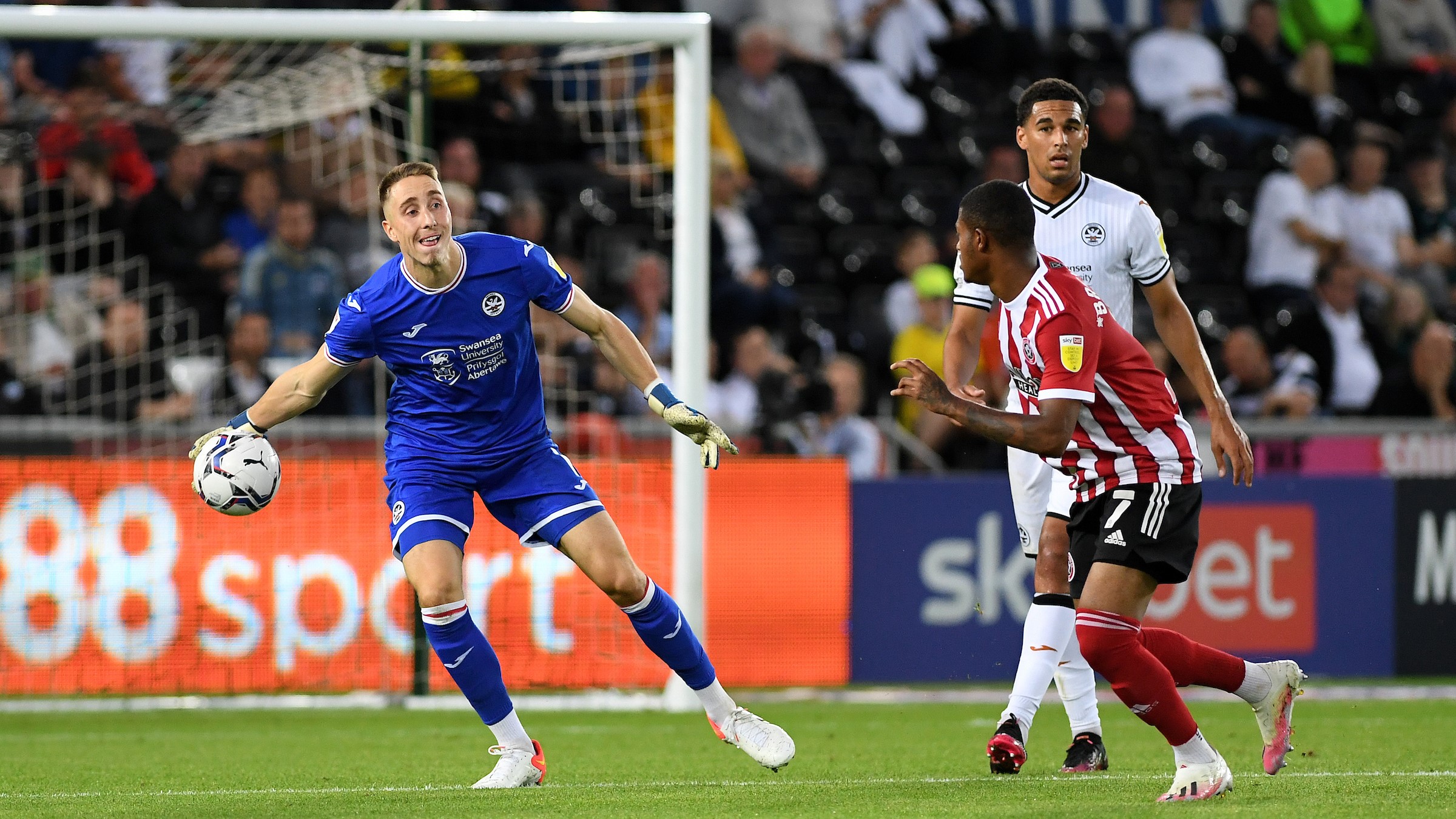 The 23-year-old German had made seven appearances for the Swans this term, but Martin believes the switch to London Road will provide him with greater opportunity to get valuable minutes under his belt.
"I think it will be good for Steven, because he is an outstanding young goalkeeper and there is no doubt about that.
"The thing is that playing in goal for us at this time requires a particular skill set, and that is why Ben and Andy are probably in front of Steven at this moment in time.
"But Steven is a great goalkeeper and we had a lot of interest in taking him on loan, there were a lot of options for him.
"We respected his wishes to play at the highest possible level, and we are not going to hold our players back from that and he deserves the chance to go and play there and I am sure he will do very well there.
"He will get some valuable Championship minutes under his belt and he will return to us full of enthusiasm in the summer."