Russell Martin praises quality of Ryan Manning
8th October 2021
First team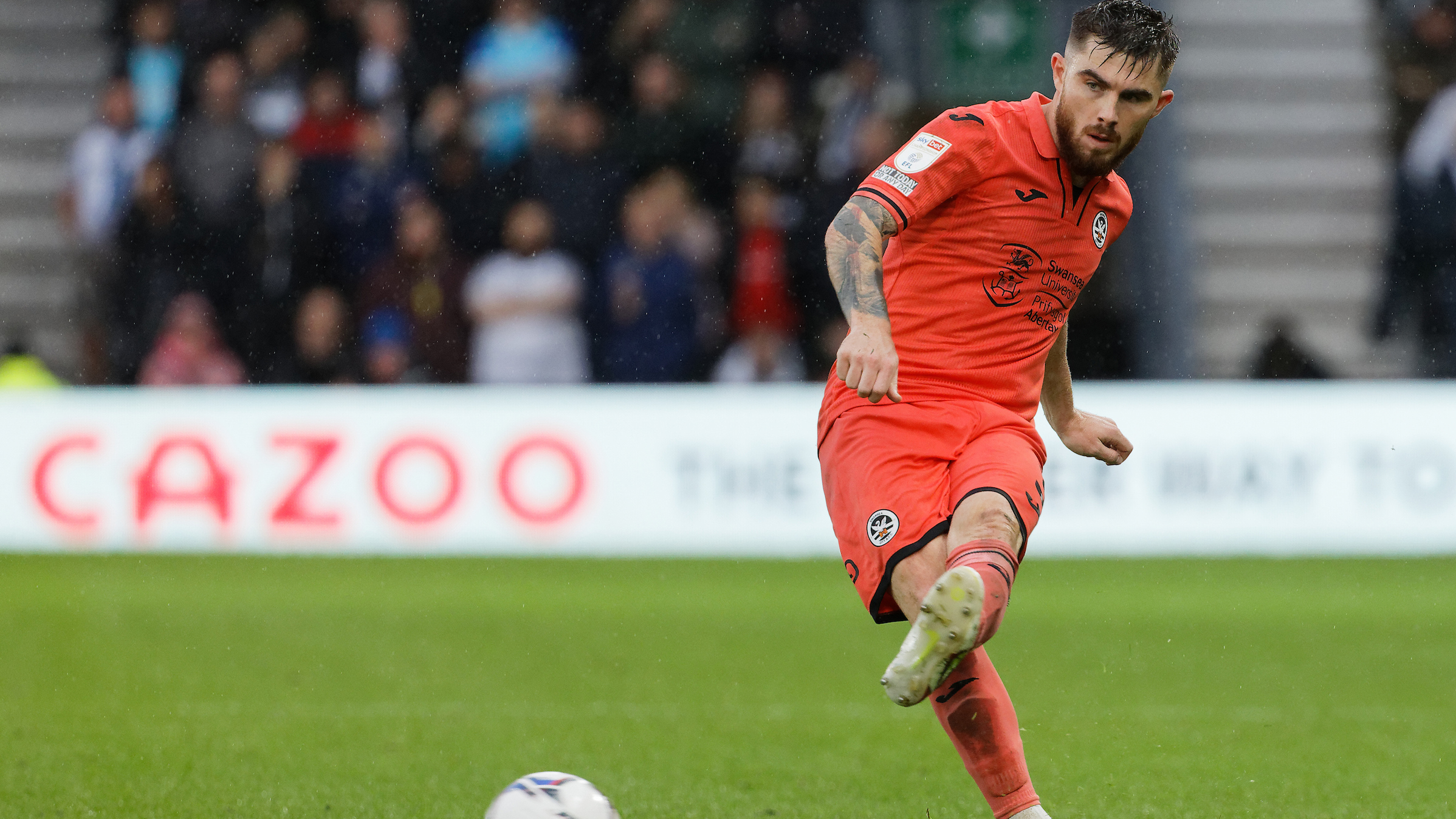 Russell Martin has revealed how it took no time at all for him to realise how important Ryan Manning can be for Swansea City, and has been delighted with his adaptation to playing at centre-back.
The Republic of Ireland international, 25, has previously played as a full-back, wing-back midfielder and winger during a career that included spells with QPR and Rotherham before joining the Swans.
But he had not featured as a central defender until handed the responsibility by head coach Martin for the goalless draw with Sheffield United.
He has played a part in all six of Swansea's clean sheets this season, but it is also his ability on the ball that has impressed the new Swans boss.
"Ryan is someone who can play anywhere," said Martin.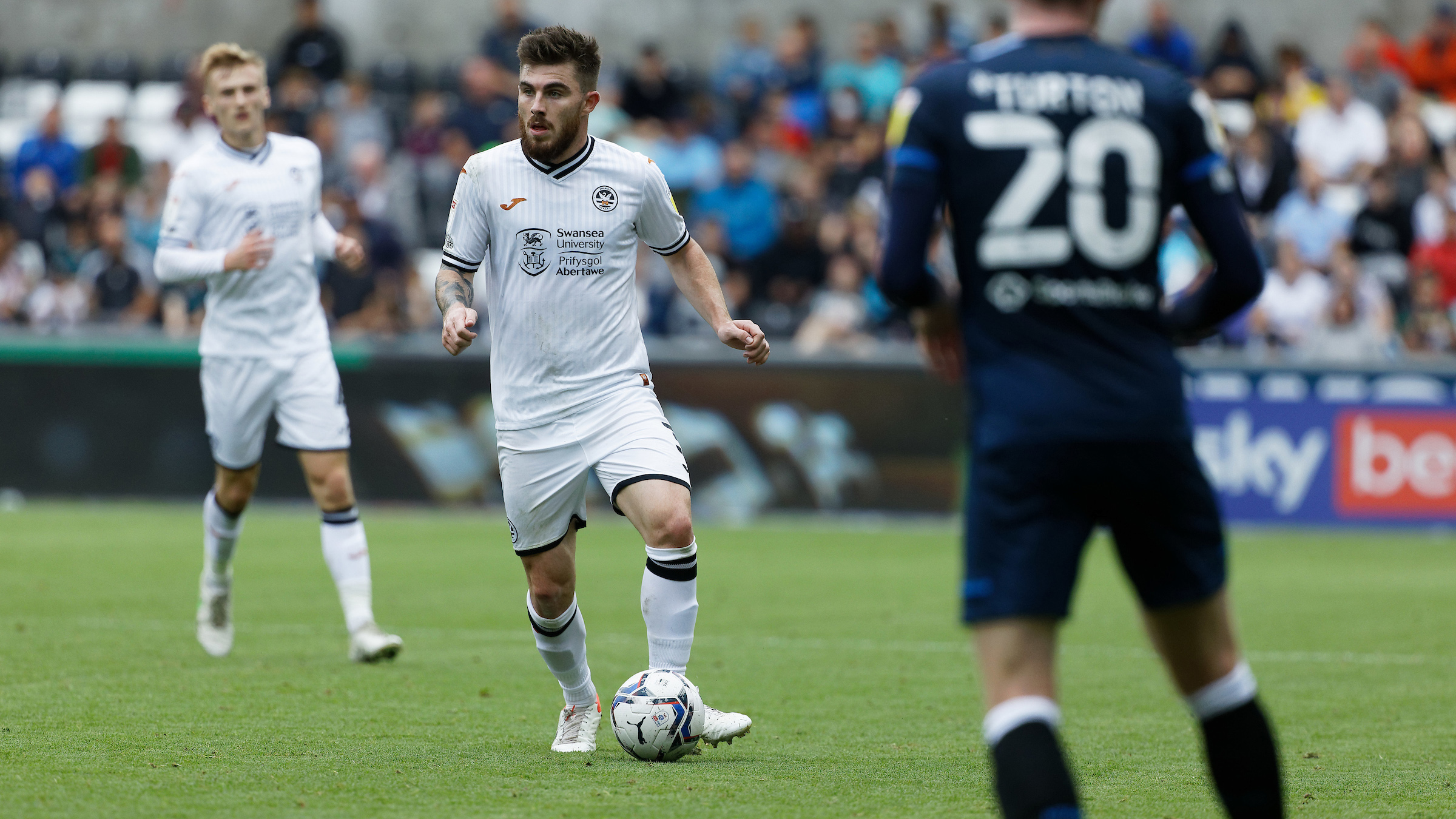 "I joined in training one day, unfortunately I can still run around a bit, but it gives me a feel for the understanding the players have.
"I always think you know a player better if you play with them and straight away you could see that he can play football. He plays with a real level of detail and a real level of care. He gets it.
"I think he has been left to his own devices and worked away in his career without really establishing himself in one position.
"But we are going to be very demanding of him because he is a talented player. He knows my feelings on him as a character and a player and he is responding brilliantly.
"I hope he can keep going, wherever he plays he is going to be an important player for us."