Ryan Manning | Small details key to getting back to winning ways
17th December 2021
First team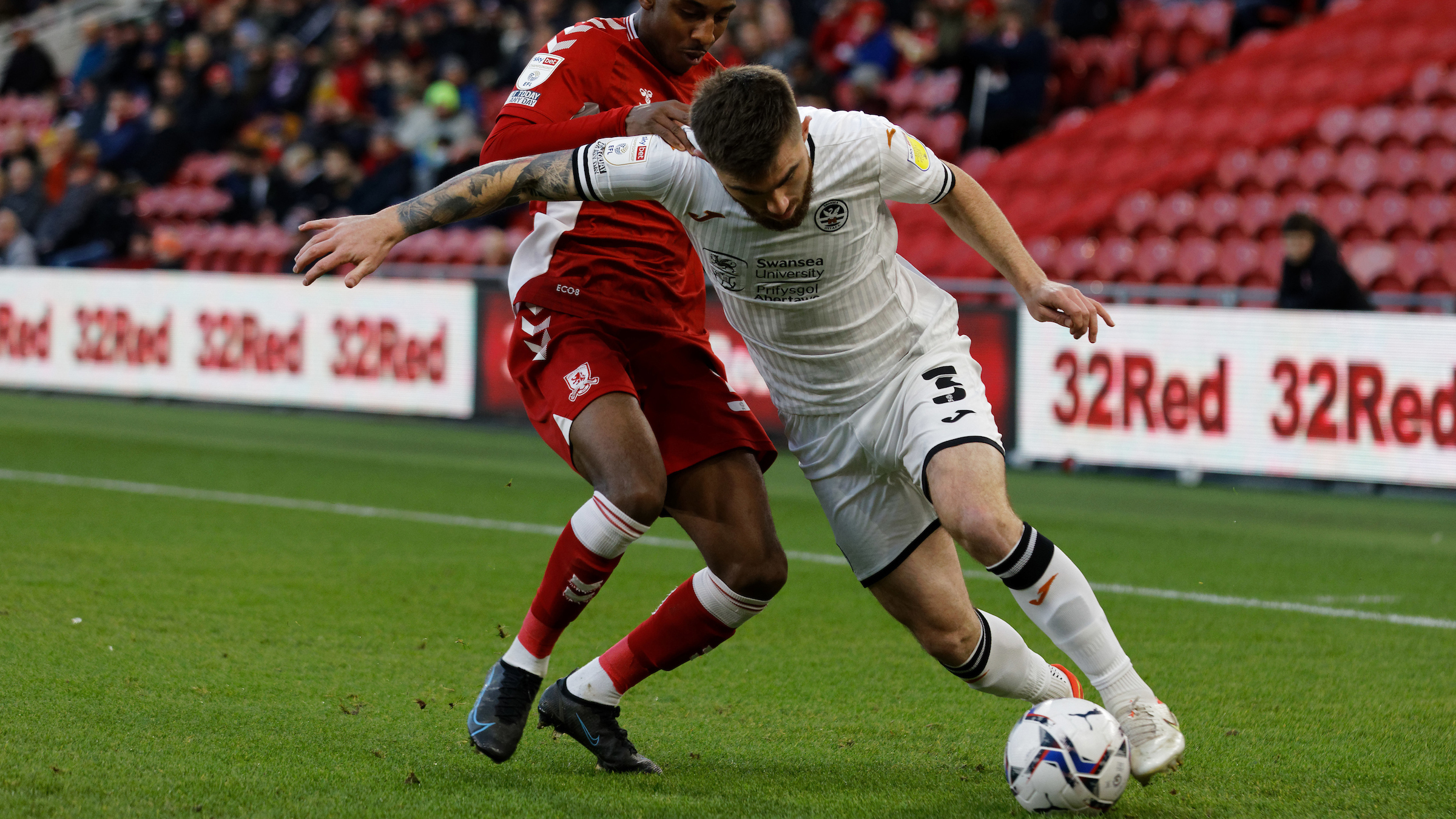 Ryan Manning says the devil is in the detail for Swansea City as they look to respond to a frustrating run of results over the Christmas period.
Despite having the chances to take points from games against Reading, Middlesbrough and Nottingham Forest, the Swans suffered defeat in the trio of games to fall away from the play-off spots.
But there remains plenty of time left in the season, with the halfway point not yet reached, and Republic of Ireland international Manning has every confidence results will follow if Swansea can cut out the momentary lapses which have proved costly in recent weeks.
"I don't feel that the performances have been bad, I think there's been a lot of good parts in them and we have certainly had plenty of chances in all the recent games," he said.
"But we also know there are little details and little mistakes we need to adjust and learn from, and I am sure we will start to put ourselves back in the mixer.
"This is the best football I have played in my career, it's the most I have enjoyed playing my football in my career. I think everyone feels that way and we want to succeed playing this way.
"To do that, we have to learn and adapt as we go along. I feel we are performing well as a group, considering the change we have undergone in terms of style, it's just about ironing out those small little details that make the difference.
"If we do that I am confident we can have a good push over this section of the season."